AN2C. Stay Current—A History of Forest Use In the Pacific Northwest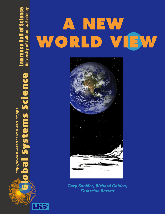 z2022-10-05. NASA GLOBE Trees Challenge 2022: Trees in a Changing Climate. [https://observer.globe.gov/trees-2022] By The GLOBE Program. Excerpt: 11 October to 11 November 2022 …Help us estimate the number of trees that make up your area and contribute to tree and climate science by sharing your observations of trees. …Forests are considered one of the world's largest banks for the carbon emitted into the atmosphere through natural processes and human activities, since trees store carbon as they grow. Carbon calculations help scientists forecast climate change. Tracking how trees are changing over time – both in height and in the number of trees that make up an area – is also a good indicator of an ecosystem's health in a changing climate. Both tree height and trunk circumference can also help to measure biomass, the total mass of living material above ground in a particular area. The Global Learning and Observations to Benefit the Environment Program invites you to take part in our upcoming Trees Challenge: "Trees in a Changing Climate," and contribute data toward a better understanding of trees and forests. …The continued observations of our environment by measuring tree height and tree circumference using the Trees tool in the GLOBE Observer app will help provide even more data to be used by NASA scientists and student researchers. …All of the observations from various sources allow scientists to create global maps of land cover and forests and can help us understand how our planet is responding to a changing climate. With the 3.03 trillion trees and 78,000 tree species on Earth, we are constantly striving to build and sustain the global inventory of tree height observations and to collect as many tree circumference measurements as possible. Scientists especially need data from multiple trees in areas that contain many trees.…
2016-02-02. Great Bear Rainforest agreement creates 'a gift to the world'. By Fiona Morrow, CBC News. Excerpt: An area bigger than Vancouver Island is now under complete protection from industrial logging. The protection of B.C.'s Great Bear Rainforest is now assured, after a decade of complex negotiations between the province, First Nations and industry.  Under terms of the agreement announced Monday morning by Premier Christy Clark, 85 per cent (3.1 million hectares) of the forested area of the northern wilderness will be completely — and permanently — protected from industrial logging. …The agreement to protect the region was first announced 10 years ago, following a period of deep conflict between First Nations and timber firms over old growth logging that made headlines worldwide, and led to commercial pressure to avoid products sourced in the area….  http://www.cbc.ca/news/canada/british-columbia/great-bear-rainforest-bc-agreement-1.3426034
2014-03-01. A Journey to Alaska's Tongass, Where Our Last Old-Growth Temperate Forest Meets the Sea. Excerpt: …the Tongass National Forest. At 16.8 million acres, it's America's largest woodland, containing 30 percent of the remaining temperate rainforest on earth. The Tongass covers most of southeast Alaska, and its major inholding is 3.3-million-acre Glacier Bay National Park. …a fantastic bloom of marine life that occurs each midsummer in western Icy Strait, just off the mouth of Glacier Bay. The ecological phenomenon of salmon bringing marine nutrients upstream to fertilize the trees has been widely touted. But we came to see the flip side of that cycle, the untold story of what the temperate rainforest gives back through its streams and glaciers to enrich this marine ecosystem and stimulate a proliferation of life. It's an explosion at every trophic level, from single-cell algae through krill and capelin and salmon and sea lions to the huge humpback whales. And millions of seabirds, including tens of thousands of marbled murrelets. …Sealaska, a native corporation that cuts timber and sells most of it overseas with no American milling, is asking for more Tongass old growth, and the governor of Alaska wants two million acres of the Tongass for state-controlled timber harvest. Much of the very old growth–trees 6 to 12 feet in diameter–has been clear-cut, but some still remains along with many intact watersheds supporting a healthy habitat mosaic. To prevent devastation, Audubon Alaska is advocating for the U.S. Forest Service to halt large-scale old-growth logging to protect what little is left of the ancient forest and keep the ecosystem intact for salmon, wolves, deer, and murrelets…. http://www.audubonmagazine.org/articles/conservation/journey-alaska-s-tongass-where-our-last-old-growth-temperate-forest-meets-sea. Jeff Fair, Audubon Magazine.
2013-05-05 New Study: As Climate Changes, Boreal Forests to Shift North and Relinquish More Carbon Than Expected http://newscenter.lbl.gov/news-releases/2013/05/05/boreal/ Excerpt: …Boreal forests will likely shift north at a steady clip this century. Along the way, the vegetation will relinquish more trapped carbon than most current climate models predict. …research is published online May 5 in the journal Nature Geoscience. Boreal ecosystems encircle the planet's high latitudes, covering swaths of Canada, Europe, and Russia in coniferous trees and wetlands. This vegetation stores vast amounts of carbon, keeping it out of the atmosphere where it can contribute to climate change. …the Berkeley Lab research tells a different story. The planet's boreal forests won't expand poleward. Instead, they'll shift poleward. The difference lies in the prediction that as boreal ecosystems follow the warming climate northward, their southern boundaries will be overtaken by even warmer and drier climates better suited for grassland. And that's a key difference. Grassland stores a lot of carbon in its soil, but it accumulates at a much slower rate than is lost from diminishing forests. …"Most Earth system models don't predict this, which means they overestimate the amount of carbon that high-latitude vegetation will store in the future," he adds.
Dan Krotz Lawrence Berkeley National Lab News Center
2012 July 01. Forest Service ecologist expects California 'super fires'. By Edward Ortiz, The Sacramento Bee. Excerpt: Intense and deeply destructive "super fires," like Colorado's current Waldo Canyon fire, which has claimed two lives and burned 350 homes, are almost assured in Northern California's future, according to a U.S. Forest Service scientist. "Typically we're seeing an earlier fire season and that fire season is lasting longer," said Malcolm North, plant ecologist with the Pacific Southwest Research Station of the U.S. Forest Service… The culprits, said North, are weather fluctuations and climate change. He said the warmer temperatures and drier winters seen recently in the region are creating ideal conditions for intense and hard-to-control fires like the Colorado fire. "What we're seeing now is that snow reserves are less in the Sierras and runoff is happening earlier in the year," he said.
2012 Jan 26, Obama administration issues major rewrite of national forest rules. Juliet Eilperin, Washington Post. Excerpt: The Obama administration finalized a rule Thursday governing the management of 193 million acres of national forests and grasslands, establishing a new blueprint to guide everything from logging to recreation and renewable energy development. The guidelines — which will take effect in early March and apply to all 155 national forests, 20 grasslands and one prairie — represent the first meaningful overhaul of forest rules in 30 years. The George W. Bush administration had issued a management-planning rule for national forests in 2008, but a federal court struck it down the next year on the grounds that it did not provide adequate protection for plants and wildlife….
2011 March 15. Old Trees 'Important for Forests. Environmental Research Web. Excerpt: Bacteria living in mosses on tree branches are twice as effective at 'fixing' nitrogen as those on the ground, say researchers….
…These findings highlight the importance of maintaining the large old-growth trees in the coastal temperate rainforests that stretch from Southern Alaska to Northern California. Lindo's findings suggest that interactions between old trees, mosses and cyanobacteria contribute to nutrient dynamics in a way that may actually sustain the long-term productivity of these forests….
2010 April 21. The Plan to Map Every Tree in San Francisco. By Alexis Madrigal, WIRED. Excerpt: Every tree in San Francisco will soon be accounted for online, thanks to a new, Wikified project that aims to plot them all.
The Urban Forest Map will officially launch Wednesday, drawing on tree information collected by the city of San Francisco and Friends of the Urban Forest, a non-profit group….
"We're going to publish the most up-to-date data from our data sources. Then, from that point on, we're going to allow the community to add and edit and update that information," said Amber Bieg, the project manager of the Urban Forest Map project. "It'll become a tree census from the community and function like a Wiki."
The new website combines two trends: citizen science and local data projects. In the past several years, sites like EveryBlock and Yelp have had tremendous success collecting and presenting information about cities from the people, businesses, and governments there. Meanwhile, all kinds of citizen science projects have had success tracking birds and sorting through pictures from space.
…Built with open-data principles in mind, all of the tree information collected will be available for city officials and developers to play with.
The better the data about trees, the easier it is to design good policies, said Kathy Wolf, a research social scientist at the National Forest Service and the University of Washington.
"Local government can introduce policy to promote urban forestry but government just does not have the resources to follow through and do the work, and that's where these citizen mapping projects are extremely helpful," Wolf said….
2010 Feb 16. Fog has declined in past century along California's redwood coast. By Robert Sanders, UC Berkeley News. Excerpt: BERKELEY — California's coastal fog has decreased significantly over the past 100 years, potentially endangering coast redwood trees dependent on cool, humid summers, according to a new study by University of California, Berkeley, scientists.
It is unclear whether this is part of a natural cycle or the result of human activity, but the change could affect not only the redwoods, but the entire redwood ecosystem, the scientists say.
"Since 1901, the average number of hours of fog along the coast in summer has dropped from 56 percent to 42 percent, which is a loss of about three hours per day," said study leader James A. Johnstone, who recently received his Ph.D. from UC Berkeley's Department of Geography before becoming a postdoctoral scholar in the campus's Department of Environmental Science, Policy and Management (ESPM)….
The loss of fog and increased temperature mean that "coast redwood and other ecosystems along the U.S. West Coast may be increasingly drought-stressed, with a summer climate of reduced fog frequency and greater evaporative demand," said coauthor Todd E. Dawson, UC Berkeley professor of integrative biology and of ESPM. "Fog prevents water loss from redwoods in summer, and is really important for both the tree and the forest. If the fog is gone, we might not have the redwood forests we do now."…
2007 April 24. Researchers Probe Fossilized Rain Forest. By THE ASSOCIATED PRESS. Excerpt: …coal miners working south and west of Georgetown have unearthed, chunk by fossilized chunk, what has revealed itself over the past few years to be the remains of a fossilized rain forest. It covers about 15 square miles, all more than 200 feet below ground, and probably is the largest intact rain forest from that period ever studied, according to Scott Elrick of the Illinois State Geological Survey….."We never encountered one whole forest preserved in one shot like this," Elrick said Monday. "The fossils just didn't stop." …Elrick and researchers from the Smithsonian Institution and the University of Bristol in Great Britain started working in the mines a few years ago, driving deep underground in armored vehicles and then walking along miles of 7-foot-high passages. …People who live in eastern Illinois may occasionally long for a few more trees, but they'd find the land that now sits just above the miners' heads a tough place to call home during the Pennsylvania Age, Elrick said….Elrick and the other researchers plan to continue documenting what's above the Vermilion County mines, drawing and taking pictures and notes. But that's all they'll do, he said……The area deep underground isn't suitable for preservation. …"Unfortunately, it will never be a visitable museum kind of piece," Elrick said. "We try to document to the best of our ability what we see, and take notes … It's sort of like asking people to go to New York City and describe every store front in a day."
2006 March 20. Mountain Residents Fight Water Co. Logging Plans. Tony Russomanno Reporting (CBS 5) LOS GATOS. Excerpt: A Google Earth virtual fly-over along a 5-mile length of Los Gatos Creek – between Lexington Reservoir and Lake Elsman in the Santa Cruz Mountains – shows the 1,000 acres of land the San Jose Water Company wants to log. [see video] The map was created by software engineer Rebecca Moore, who lives in the area, and it's being used to galvanize opposition to the company's plans.
"So instead of having an abstract map," says resident and logging opponent Kevin Flynn, "people can actually see their houses, see their schools, see where the logging zone is, and it changes an abstract concept to something that is quite striking." Flynn lives in one of the neighborhoods bordering the area planned for logging. "The largest trees, and the largest percentage of the cut will be the largest redwoods here, as well as the largest Douglas fir. Most all of these redwoods here are about 100 years old."
San Jose Water engineer John Tang says the logging area will be divided into nine zones. One zone will be logged every other year for six weeks. "If you're a neighbor in unit one, you're going to see us for six weeks in year one, possibly, for example. You won't see us again for another 16 years."
Mountain residents worry that logging will increase runoff and sediment in their drinking water, but Tang says the logging project will actually help improve water quality.
The company does concede that water quality could be harmed if logging is not done well, but Tang says their plan is well thought out. "The water is extremely important to us and we're not going to jeopardize that part of our business for the timber." ….
September 2006. Restoring Landscapes with Fire. Nature Conservancy. Excerpt: …the Australian Wildlife Conservancy (AWC) will use helicopters for a more practical purpose-setting fires to restore Mornington's wildlife habitat. Covering more than 800,000 acres of tropical savanna in northwest Australia, Mornington Station is the country's largest privately owned nature reserve. …For centuries, lightning strikes during the rainy season started quick-burning fires that created a mosaic of burnt and unburnt grasslands where birds and mammals thrived. Now, human intervention has led to fewer fires that burn larger areas, altering ecosystems and contributing to the decline of many species. The Conservancy is helping AWC, which owns and manages Mornington Station, with funding for new technology to ignite prescribed fires from helicopters-a key tool for fire management in such remote and rugged terrain.
September 2006. The Sale of the Century. By Colin Woodard. Nature Conservancy Magazine. With huge swaths of Eastern forests up for grabs, the [Nature] Conservancy moved quickly to protect 700,000 acres. But what will become of the woodlands that didn't make the cut? … International Paper, a company that was once the country's largest private landholder, had decided to sell virtually all of its U.S. forest holdings. Nearly 6.8 million acres of some of the best-managed timberlands in the country were headed for the auction block, including dozens of ecological jewels. …given recent developments in the timber industry and the real estate market, chances were good that these forests would not remain intact; a few years down the road, a lot of them probably wouldn't be forests at all. …the Conservancy and its partners announced three deals (two with IP and one with Plum Creek Timber Co.) that may just add up to be the largest private-land conservation purchase in history. When all is done, the deals will help protect 700,000 acres of forestland-an area larger than the state of Rhode Island.
Winter 2003-2004. Another California Recall. By Michelle Taylor. Timber industry affiliates launched an effort to recall Humboldt County, California, district attorney Paul Gallegos from office in April, eight weeks after he filed a lawsuit against Pacific Lumber Company for fraud and destructive logging practices.
Winter 2003-2004. Who Won the Spotted Owl War? by William Dietrich. Forest Magazine
24 December 2003. Administration Is Exempting Alaska Forest From Protection, by JENNIFER 8. LEE. The Bush administration announced on Tuesday that the Tongass National Forest in Alaska, the largest in the country, would be exempted from a Clinton-era rule, potentially opening up more than half of the 17 million-acre forest for more development and as many as 50 logging projects. Text here.
11 December 2001 — SATELLITE DATA HELP RESEARCHERS TRACK CARBON IN NORTHERN HEMISPHERE FORESTS — How much carbon is being "absorbed" by forests in the Northern Hemisphere? NASA-funded Earth Science researchers, using high-resolution maps of carbon storage derived from NASA-developed satellite data sets, suggest that forests in the United States, Europe and Russia have been storing nearly 700 million metric tons of carbon a year during the 1980s and 1990s. RELEASE: 01-242

Non-chronological resources