OZ11C. Stay Current—Hazards of Ozone in the Troposphere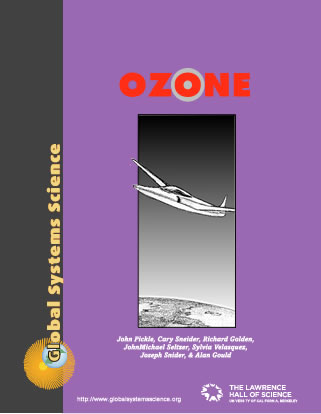 2021-05-03. E.P.A. to Sharply Limit Powerful Greenhouse Gases. By Lisa Friedman, The New York Times. Excerpt: WASHINGTON — The Environmental Protection Agency moved on Monday to sharply reduce the use and production of powerful greenhouse gases central to refrigeration and air-conditioning, part of the Biden administration's larger strategy of trying to slow the pace of global warming.The agency proposed to regulate hydrofluorocarbons, or HFCs, a class of man-made chemicals that are thousands of times more potent than carbon dioxide at warming the planet. The proposal is the first significant step the E.P.A. has taken under President Biden to curb climate change. The move is also the first time the federal government has set national limits on HFCs, which were used to replace ozone-depleting chlorofluorocarbons in the 1980s but have turned out to be a significant driver of global warming. More than a dozen states have either banned HFCs or are formulating some restrictions…. [https://www.nytimes.com/2021/05/03/climate/EPA-HFCs-hydrofluorocarbons.html] See also Washington Post article, Swift action to cut methane emissions could slow Earth's warming by 30 percent, study finds.
2021-02-15. There's an invisible climate threat seeping from grocery store freezers. Biden wants to change that. By Juliet Eilperin and Desmond Butler, The New York Times. Excerpt: Some of the climate impacts of a grocery store trip are obvious, like the fuel it takes to get there and the electricity that keeps its lights glowing, conveyor belts moving and scanners beeping. But then there are the invisible gases seeping out into the atmosphere when you reach for your ice cream of choice. In nearly every supermarket in America, a network of pipes transports compressed refrigerants that keep perishable goods cold. Most of these chemicals are hydrofluorocarbons — greenhouse gases thousands of times more powerful than carbon dioxide — which often escape through cracks or systems that were not properly installed. Once they leak, they are destined to pollute the atmosphere. The Biden administration now sees eliminating these chemicals from the nation's refrigerators as low-hanging fruit in its broader effort to rein in climate pollutants. …Under the American Innovation and Manufacturing Act, which passed in December, the EPA must phase down the production and import of these potent greenhouse gases 85 percent over the next 15 years…. [https://www.washingtonpost.com/climate-environment/2021/02/15/these-gases-your-grocerys-freezer-are-fueling-climate-change-biden-wants-fix-that/]
2012 March 1. NASA RELEASE 12-064: NASA Finds Sea Ice Decline Driving Rise in Arctic Air Pollutants. Excerpt: Drastic reductions in Arctic sea ice in the last decade may be intensifying the chemical release of bromine into the atmosphere, resulting in ground-level ozone depletion and the deposit of toxic mercury in the Arctic, according to a new NASA-led study….
…The study was undertaken to better understand the fundamental nature of bromine explosions, which first were observed in the Canadian Arctic more than two decades ago. The team of scientists wanted to find if the explosions occur in the troposphere or higher in the stratosphere….
2010 March 2. Study points to high cost of polluted air. By Peter Fimrite, SF Chronicle. Excerpt: Foul, filthy air is wafting over California and making people sick to the tune of almost $200 million a year in hospital expenses, according to a Rand Corp. study released today.
The pollution is jacking up health care costs, insurance premiums and jeopardizing the health of children, who suffer more from asthma attacks in smoggy areas, said researchers with the Santa Monica nonprofit policy research institute.
"It shows that the major stakeholders in the California health care system are paying millions and millions of dollars due to the failure to meet federal clean air standards," said John Romley, lead author of the study and an economist at Rand. "Folks in the Bay Area are paying for medical care in their taxes for hospital care for people around the state."
The study, "The Impact of Air Quality on Hospital Spending," documented 29,808 emergency room visits and hospital admissions in the state for problems related to air pollution from 2005 through 2007.
The medical care provided during those visits, which involved everything from asthma to pneumonia, cost $193 million, about two-thirds of which was paid for by Medicare and Medi-Cal, according to the report.
Previous studies have documented California's failure to meet federal clean air standards, especially in the Los Angeles basin and the San Joaquin Valley. This study, Romley said, is the first to quantify the medical cost and show how California's dirty air is driving up the price of both government and private insurance….
2010 February 2. Industry, Enviro Groups Try to Sway EPA on Smog Standard. By Robin Bravender, The NY Times. Excerpt: ARLINGTON, Va. — Industry and environmental groups sparred at a public hearing here today over U.S. EPA's planned reconsideration of the George W. Bush administration's 2008 smog standard.
Roger McClellan, who chaired the panel of EPA science advisers during George H.W. Bush's presidency, urged agency Administrator Lisa Jackson to drop the smog proposal "since the premise on which it was advanced is flawed." The American Petroleum Institute paid McClellan to testify.
Environmental and public health advocates, meanwhile, warned EPA that failing to follow through on tightening smog limits would have devastating effects on public health and ecosystems.
At issue is EPA's proposed strengthening of the health-based "primary" standard for ozone within a range of 60 to 70 parts per billion (ppb) when averaged over an eight-hour period. The George W. Bush administration had tightened the limit from 84 ppb to 75 ppb in 2008, even though its Clean Air Scientific Advisory Committee (CASAC) had recommended a 60 ppb to 70 ppb standard….
"Using the best science to strengthen these standards is a long overdue action that will help millions of Americans breathe easier and live healthier," Jackson said as EPA released the draft rule last month….
2009 April 12. City air pollution 'shortens life'. By Humphrey Hawksley, BBC News. Excerpt: It has taken a quarter of a century, but US researchers say their work has finally enabled them to determine to what extent city air pollution impacts on average life expectancy.
The project tracked the change of air quality in 51 American cities since the 1980s.
During that time general life expectancy increased by more than two and half years, much due to improved lifestyles, diet and healthcare.
But the researchers calculated more than 15% of that extra time was due to cleaner air.
"We think about five months of that is due to the improvement of air quality," said Dr Douglas Dockery, head of the Environmental Health Department at Harvard School of Public Health in Boston, which undertook the research.
He added that, due to the relatively clean air in the US, the impact was far larger than anticipated.
…Dr Dockery believes that if his research was transposed onto the heavily polluted cities of the developing world, such as Beijing or Mexico City, the life expectancy impact would be far greater.
"We would be talking about several years," he said….
"We looked at fine particles that penetrate deep in the lungs, those that are not caught in the nose and the mouth, and directly damage the blood vessels. Most of those come from combustion, from automobiles, diesel trucks and buses and power plants."…
2009 March 16. Ozone Linked to Deadly Lung Disease. By Emily Sohn, Discovery News. Excerpt: On days when ozone levels are high, breathing can be difficult and exercising outdoors is usually discouraged. Now research shows that breathing in the gas year in and year out can lead to chronic and deadly lung disease.
A study of nearly half a million people found that the risk of dying from lung disease went up by as much as 50 percent in cities with the highest levels of ozone. Repeated daily exposures to even moderate levels of ozone proved far worse than occasional exposure to high levels.
It is the first study to look at the effects on the lungs of breathing in ozone, day after day, year after year. And it suggests that current regulations may be missing the mark.
"The standard we have in the United States protects you against peaks," said George Thurston, an environmental health scientist at New York University. "It doesn't do anything to protect you against cumulative long-term exposure."
…Fewer than 10 percent of the population dies from lung disease each year. But the effects of ozone are significant enough to cause concern, said Douglas Dockery, an environmental epidemiologist at the Harvard School of Public Health in Boston.
"This has very significant implications in terms of policy-setting," Dockery said. "The standard is really based on what the maximum is for a given day, but this suggests that there might be a need for average annual limits."…
2006 February 28. Standards: Even Approved Amount of Ozone Is Found Harmful. By NICHOLAS BAKALAR, NY Times. A study sponsored by the Environmental Protection Agency and the Centers for Disease Control and Prevention has found that air even at the E.P.A.'s current acceptable level of ozone – 80 parts per billion – can bring on a significantly increased risk of premature death. …Ozone, the major component of smog, … can cause lung damage when inhaled. By applying statistical models to air pollution, weather and mortality for 98 American cities over a 14-year period, the researchers determined that an increase of 10 parts per billion in ozone concentrations measured day to day causes a 0.3 percent increase in early mortality. …The study … is now online at the journal's website. Michelle L. Bell, the lead author on the study, said that in a city the size of New York a 0.3 percent increase in mortality was equivalent to an additional 2,000 deaths a year….
October 16, 2003. Down and Dirty: Airborne Ozone Can Alter Forest Soil. The industrial pollutant ozone, long known to be harmful to many kinds of plants, can also affect the very earth in which they grow. Researchers at Michigan Technological University and the North Central Research Station of the USDA Forest Service have discovered that ozone can reduce soil carbon formation–a measure of the amount of organic matter being added to the soil. Their findings are published in the Oct. 16 issue of the journal Nature.