LB8C. Stay Current—Champions of a Sustainable World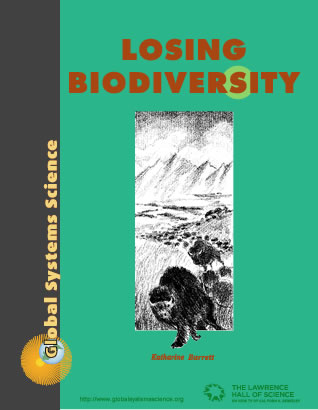 2023-08-17. South Africa to ban fishing around African penguin colonies for 10 years. [https://www.science.org/content/article/south-africa-ban-fishing-around-african-penguin-colonies-10-years] By MUNYARADZI MAKONI, Science. Excerpt: South Africa will impose a decadelong ban on commercial fishing around six areas home to the endangered African penguin starting next year. The measure, announced by the government on 4 August, comes after an expert panel concluded that a full ban on fishing was vital for the recovery of Africa's only penguin species….
2023-08-11. Amendments to Indian biodiversity laws could open doors to exploitation. [https://www.science.org/content/article/amendments-indian-biodiversity-laws-could-open-doors-exploitation] By Tanvi Dutta Gupta, Science. Excerpt: Legal experts and environmental campaigners say a bill passed last week by India's Parliament could magnify commercial exploitation of the country's ecosystems and harm the communities that depend on them. The amendments to the landmark 2002 Biological Diversity Act streamline the approval processes for commercial use of India's trees, plants, and other biological resources—as well as traditional knowledge based on those resources—making it easier for companies to patent and sell them as products. The legislation also decriminalizes violations of the act….
2023-08-10. Federal officials promise renewed conservation efforts for endangered red wolves. [https://www.science.org/content/article/federal-officials-promise-renewed-conservation-efforts-endangered-red-wolves] By Erik Stokstad, Science. Excerpt: In a turning point for a long-running conservation dispute, the U.S. Fish and Wildlife Service (FWS) has agreed to continue to release captive-bred red wolves (Canis rufus) to boost the world's only remaining wild population of this endangered species. The court settlement, announced yesterday, stems from a lawsuit from conservation groups that objected to FWS's decision in 2015 to stop releasing red wolves into a 688,000-hectare recovery area in North Carolina. …Although the species once lived in most of the southeastern United States, hunting and habitat loss caused a massive decline. By 1972 only a handful of wolves remained in Texas and Louisiana. FWS trapped all of them and established an experimental recovery population in Alligator River National Wildlife Refuge on a North Carolina peninsula in 1987. Decades of captive breeding and release boosted the population to a peak of 100 to 120 animals in 2012. …But their numbers have since fallen. Hunting—which is illegal for federally protected species—and cars continue to be the largest sources of mortality. Meanwhile, local landowners and state officials complain that the wolves leave the refuge and kill game animals such as deer. In 2015, the North Carolina Wildlife Resource Commission argued that the program wasn't working and called on FWS to end it, remove the remaining wolves, and declare the species extinct in the wild….
2023-06-24. Tiny Bundles of Hope: Critically Endangered Turtles Hatch in Myanmar. [https://www.nytimes.com/2023/06/24/climate/tiny-bundles-of-hope-critically-endangered-turtles-hatch-in-myanmar.html] By Delger Erdenesanaa, The New York Times. Excerpt: Small miracles are popping out of the mud around Myanmar's largest lake: Burmese peacock softshell turtles, just hatched from their eggs. For what may be the first time, humans were there to witness the birth of these rare creatures. …"Nobody has done proper studies," said U Zau Lunn, a program manager with Fauna & Flora in Myanmar. …He credits this early success to close collaboration with residents of the villages around Indawgyi Lake, a globally important ecosystem that provides habitat for threatened migratory birds as well. The lake and surrounding wetlands were designated a UNESCO Biosphere Reserve in 2017. Recently, Fauna & Flora gave money to people living on the lakeshore to form a team of "turtle guardians" and patrol the area to protect nesting sites….
2023-01-04. US government approves use of world's first vaccine for honeybees. [https://www.theguardian.com/environment/2023/jan/04/honeybee-vaccine-first-approved] By Oliver Milman, The Guardian. Excerpt: The world's first vaccine for honeybees has been approved for use by the US government, raising hopes of a new weapon against diseases that routinely ravage colonies that are relied upon for food pollination. …a vaccine created by Dalan Animal Health, a US biotech company, …. …The vaccine, which will initially be available to commercial beekeepers, aims to curb foulbrood, a serious disease caused by the bacterium Paenibacillus larvae that can weaken and kill hives. There is currently no cure for the disease, which in parts of the US has been found in a quarter of hives, requiring beekeepers to destroy and burn any infected colonies and administer antibiotics to prevent further spread. …The US is unusually dependent upon managed honeybee colonies to prop up its food pollination, with hives routinely trucked across the country to propagate everything from almonds to blueberries. This is because many wild bee species are in alarming decline, due to habitat loss, pesticide use and the climate crisis, fueling concerns around a global crisis in insect numbers that threatens ecosystems and human food security and health.…
2022-12-19. Cop15: historic deal struck to halt biodiversity loss by 2030. [https://www.theguardian.com/environment/2022/dec/19/cop15-historic-deal-signed-to-halt-biodiversity-loss-by-2030-aoe] By Patrick Greenfield and Phoebe Weston, The Guardian. Excerpt: Governments appear to have signed a once-in-a-decade deal to halt the destruction of Earth's ecosystems, but the agreement seems to have been forced through by the Chinese president, ignoring the objections of some African states. …in Montreal, nearly 200 countries – but not the US or the Vatican – signed an agreement at the biodiversity Cop15, which was co-hosted by Canada and China, to put humanity on a path to living in harmony with nature by the middle of the century. …Amid plummeting insect numbers, acidifying oceans filled with plastic waste, and the rampant overconsumption of the planet's resources as humanity's population grows wealthier and soars past 8 billion, the agreement, if implemented, could signal major changes to farming, business supply chains and the role of Indigenous communities in conservation. The deal was negotiated over two weeks and includes targets to protect 30% of the planet for nature by the end of the decade, reform $500bn (£410bn) of environmentally damaging subsidies, and restore 30% of the planet's degraded terrestrial, inland water, coastal and marine ecosystems. Governments also agreed urgent actions to halt human-caused extinctions of species known to be under threat and to promote their recovery…. See also The US touts support for biodiversity – but at Cop15, it remains on the sidelines. Also an article in Science Magazine: New biodiversity pact sets ambitious targets, but will nations deliver?
2022-12-11. 'A remarkable sign': flurry of wolf births offers hope for California comeback. [https://www.theguardian.com/us-news/2022/dec/11/california-rare-wolf-comeback] By Katharine Gammon, The Guardian. Excerpt: In a year of environmental ups and downs, a hopeful story of recovery is afoot in California. A grey wolf pack gave birth to eight pups this spring, it was recently confirmed, offering signs of a remarkable comeback after wolves were wiped out in the state more than a century ago. …Wolves were hunted to extinction in California a century ago. Then in the 1970s they gained protection under the Endangered Species Act, and wolves were slowly reintroduced to the Yellowstone area in Wyoming. From there, they began to do what wolves do: roam. Wolves were never reintroduced in California, rather they came here because the living was good. Wolves from Yellowstone entered Oregon and eventually in 2011, OR-7 made his way into California. The state, with its dense forests, plentiful deer and other prey, and vast expanses of wilderness where roads don't pose a fatal threat, is in many ways an ideal home….
2022-09-27. Wolves and brown bears among wildlife making 'exciting' comeback in Europe. [https://www.theguardian.com/environment/2022/sep/27/wolves-and-brown-bears-among-wildlife-make-exciting-comeback-in-europe-aoe] By Phoebe Weston, The Guardian. Excerpt: Wolves, brown bears and white-tailed eagles are among the top predators making a comeback across Europe, according to a major report that looks at how some wildlife is rebounding. Researchers analysed data on 50 wildlife species whose population size and geographical distribution have expanded over the past 40 years to show how effective legal protection, habitat restoration and reintroductions can drive species recovery. "The vast majority have recovered thanks to human efforts," said Louise McRae from the Zoological Society of London (ZSL), who was one of the authors of the European Wildlife Comeback report, commissioned by Rewilding Europe. …The grey wolf has been the fastest to return among carnivores. For centuries they were killed by humans, until a low-point during the 1970s when there were only a few populations hanging on in pockets of south and north-eastern Europe. Since the introduction of legislation to protect them, and more public tolerance of living alongside them, numbers have increased by 1,800%. …There are 12,500 pairs of white-tailed eagles soaring over much of Europe, with growing populations on the west coast of Scotland and the Isle of Wight. Across Europe, there has been a 445% increase in numbers between 1970 and 2018, mainly thanks to legal protection and the banning of damaging pesticides. Since 1960, populations of brown bears have increased by 44%, driven by better legal protection, although persecution is still a big risk and human-bear conflicts continue. "Coexistence with species like carnivores is still a challenge, but attitudes are changing – we're still learning about ways to live alongside these species," said McRae.…
2022-04-22. Birth of six endangered red wolves has their advocates howling for joy. By Darryl Fears, The Washington Post. Excerpt: Six critically endangered red wolves were introduced into the Alligator River National Wildlife Refuge in coastal North Carolina. But unlike other wolves, no one brought these new canines to the Outer Banks area as part of a federal program to recover a dying species. For the first time in four years, these red wolves were born there.… [https://www.washingtonpost.com/climate-solutions/2022/04/22/red-wolves-pups-born-endangered/]
2022-04-15. Seed banks: the last line of defense against a threatening global food crisis. By Salomé Gómez-Upegui and Rita Liu. The Guardian. Excerpt: As the risks from the climate crisis and global conflict increase, seed banks are increasingly considered a priceless resource that could one day prevent a worldwide food crisis. Two in five of the world's plant species are at risk of extinction, and though researchers estimate there are at least 200,000 edible plant species on our planet, we depend on just three – maize, rice and wheat– for more than half of humanity's caloric intake. There are roughly 1,700 seed banks, or gene banks, around the world housing collections of plant species that are invaluable for scientific research, education, species preservation and safeguarding Indigenous cultures. "At a first glance, seeds may not look like much, but within them lies the foundation of our future food and nutrition security, and the possibility for a world without hunger," said Stefan Schmitz, executive director of the Global Crop Diversity Trust, an organization dedicated to preserving crop diversity for food security. "Well-funded, well-maintained seed banks are critical to reducing the negative impact of the climate crisis on our agriculture globally."… [https://www.theguardian.com/environment/2022/apr/15/seed-banks-the-last-line-of-defense-against-a-threatening-global-food-crisis]
2022-03-29. How 2 Industries Stymied Justice for Young Lead Paint Victims. By Ellen Gabler, The New York Times. Excerpt: …Although lead poisoning has decreased substantially since the late 1970s as a result of regulatory actions and public health initiatives, about 500,000 children under 6 have elevated blood lead levels in the United States and are at risk of harm. …with little public attention and the approval of state officials, insurance companies across the country excluded lead from their policies, declining to pay out when children were poisoned on properties they covered, according to interviews with health and housing officials, regulators and lawyers who represented children and their families. The move also eased pressure on landlords to fix up their rentals.… [https://www.nytimes.com/2022/03/29/us/lead-poisoning-insurance-landlords.html]
2021-10-18. A Taste for Pangolin Meat and the Fall of an African Wildlife Cartel. By Rachel Nuwer, The New York Times. Excerpt: Hundreds of poachers are arrested each year for killing elephants, rhinos, pangolins and other animals in Africa. Yet the problem persists, because there is always a ready supply of desperate men to take the place of those put behind bars. Higher-level criminals, on the other hand — those who really drive the international illegal wildlife trade — almost always evade justice. Malawi, the southern African nation bounded by Tanzania, Mozambique and Zambia, once fell prey to this lax law enforcement and became "one of the biggest wildlife trafficking hubs in Southern Africa," said Dudu Douglas-Hamilton, head of counter wildlife trafficking at the Elephant Crisis Fund, a nonprofit group that supports conservation projects across Africa. But significant efforts on the ground to combat the country's difficulties with poaching and trafficking have started to pay off, and the example Malawi is now setting may show other African nations how they can do the same. On Sept. 28, a judge in Lilongwe, the country's capital, sentenced Yunhua Lin to as much as 14 years in prison for a variety of charges he was previously found guilty of: rhino horn possession and dealing, and money laundering. Investigators say Mr. Lin, a 48-year-old Chinese citizen, played a central role in turning Malawi into a wildlife crime hot spot. After he serves his concurrent sentences, he will be deported to China..… [https://www.nytimes.com/2021/10/18/science/malawi-poaching-wildlife.html]
2021-07-28. [https://www.sciencemag.org/news/2021/07/new-green-list-provides-road-map-species-recovery] – A new 'Green List' provides road map for species recovery. Source: By Rachel Fritts, Science Magazine Excerpt: A new tool from the International Union for Conservation of Nature (IUCN) will detail the recovery status of threatened and endangered species, The Guardian reports. The conservation organization, which has long highlighted species in peril with its Red List, today announced its Green Status of Species list, which it hopes will catalyze conservation initiatives by highlighting successes and opportunities for future action. IUCN has now assessed 181 species using this new metric, it reports in Conservation Biology. To determine each species' green status, more than 200 researchers working under the auspices of IUCN compared the size and range of the current population with what they were in the past. They also assessed the impact of conservation work, how much the species' survival still depends on human help, and to what extent the species might recover in the future. The assessed animals, plants, and fungi were then assigned a category ranging from "fully recovered" to "extinct in the wild." The gray wolf was among the species assessed in the new study. Although it is listed as "least concern" on the Red List, it was assigned a "largely depleted" green status category, illustrating that this once-widespread species has a long way to go before achieving full ecological recovery. On the other hand, the pink pigeon of Mauritius fell to a wild population of just 10 individuals in the early 1990s. Its green status listing of "moderately depleted" points to how successful conservation efforts have been since then, helping raise its numbers to a few hundred. A Eurasian species called the river clubtail dragonfly was dubbed "fully recovered"; it had been threatened in Western Europe by polluted waterways but has bounced back after the European Union instituted new environmental regulations….
2021-07-16. [https://www.washingtonpost.com/business/2021/07/16/true-cost-of-american-food-system/] – The health and climate consequences of the American food system cost three times as much as the food itself. Source: By Laura Reiley, The Washington Post. Excerpt: …The true cost of food is even higher than you think, a new report out Thursday says. The U.S. spends $1.1 trillion a year on food. But when the impacts of the food system on different parts of our society — including rising health care costs, climate change and biodiversity loss — are factored in, the bill is around three times that, according to a report by the Rockefeller Foundation, a private charity that funds medical and agricultural research. Using government statistics, scientific literature and insights from experts across the food system, the researchers quantified things like the share of direct medical costs attributable to diet and food, as well as the productivity loss associated with those health problems. They also looked at how crop cultivation and ranching, and other aspects of U.S. food production impacted the environment….
2021-03-29. Amid criticism of its conservation policies, Brazil joins global biotrade pact. By Elizabeth Pennisi, Science Magazine. Excerpt: Brazil, a global hot spot for biodiversity, has become the 130th country to ratify the Nagoya Protocol, an amendment to a major global conservation pact that lays out specific rules for protecting a country's claims to its biodiversity. The move, announced last week by the Convention on Biological Diversity (CBD), comes as Brazil's current government, under President Jair Bolsonaro, has drawn substantial criticism for weakening environmental protections. But observers say the decision reflects Brazil's long-standing interest in reaping the potential economic benefits of exerting greater control over its biological resources. Scientists, meanwhile, worry new rules will make it even harder to do biodiversity research in Brazil…. [https://www.sciencemag.org/news/2021/03/amid-criticism-its-conservation-policies-brazil-joins-global-biotrade-pact]
2020-11-19. Fires can kindle biodiversity, sparking new approaches to conservation. By Meagan Cantwell, Katie Free, Science Magazine. Excerpt: Raging fires throughout the United States and Australia over the past year have put vulnerable species at risk. But not all blazes are devastating—in fact, fire can promote biodiversity. In grasslands, fires prevent trees and roots from taking hold. This allows grazing animals the space and vegetation they need to thrive. As the pattern of wildfires changes, a new review in Science outlines effective ways to let natural fires burn, while preventing out-of-control blazes. Watch to learn how a few of these techniques have been applied around the world…. [https://www.sciencemag.org/news/2020/11/fires-can-kindle-biodiversity-sparking-new-approaches-conservation].
2020-09-15. How Climate Migration Will Reshape America. By Abrahm Lustgarten, The New York Times. Excerpt: In recent years, summer has brought a season of fear to California, with ever-worsening wildfires closing in. But this year felt different. The hopelessness of the pattern was now clear, …. Relocation no longer seemed like such a distant prospect. …Suddenly I had to ask myself the very question I'd been asking others: Was it time to move? I am far from the only American facing such questions. This summer has seen more fires, more heat, more storms — all of it making life increasingly untenable in larger areas of the nation. Already, droughts regularly threaten food crops across the West, while destructive floods inundate towns and fields from the Dakotas to Maryland, collapsing dams in Michigan and raising the shorelines of the Great Lakes. Rising seas and increasingly violent hurricanes are making thousands of miles of American shoreline nearly uninhabitable. As California burned, Hurricane Laura pounded the Louisiana coast with 150-mile-an-hour winds, killing at least 25 people; it was the 12th named storm to form by that point in 2020, another record. Phoenix, meanwhile, endured 53 days of 110-degree heat — 20 more days than the previous record. For years, Americans have avoided confronting these changes in their own backyards. The decisions we make about where to live are distorted not just by politics that play down climate risks, but also by expensive subsidies and incentives aimed at defying nature. In much of the developing world, vulnerable people will attempt to flee the emerging perils of global warming, seeking cooler temperatures, more fresh water and safety. But here in the United States, people have largely gravitated toward environmental danger, building along coastlines from New Jersey to Florida and settling across the cloudless deserts of the Southwest…. [https://www.nytimes.com/interactive/2020/09/15/magazine/climate-crisis-migration-america.html]
2020-09-15. 'The warning lights are flashing.' Report finds nations failing to protect biodiversity. By Erik Stokstad, Science Magazine. Excerpt: A major report card on the state of biodiversity gives failing grades to the world's nations. The United Nations's Global Biodiversity Outlook 5, released this week, concludes that the world has not met ambitious targets set 10 years ago to protect nature. …In 2010, the 196 nations that belong to the U.N. Convention on Biological Diversity (CBD) agreed to 20 goals for preserving flora and fauna, known as the Aichi biodiversity targets. Every few years, CBD has evaluated progress, based on national reports and other sources. This latest Outlook also reflected trends revealed by a major scientific review by several hundred researchers. The new assessment finds some bright spots. Fisheries are becoming more sustainable in nations with good management schemes. Invasive species are being eradicated on ever more islands. Perhaps most encouraging, the extent of protected areas has risen substantially to 15% of land and 7% of the ocean (see graphs, below). But those figures are still short of the targets of 17% and 10%, respectively, and Lubchenco notes that only 2.5% of the ocean has been highly protected so far. Overall, nations reported they were on track to meet an average of 34% of their own targets, although many were not as ambitious as the global Aichi targets. …while global pesticide use has been relatively flat, many nations have increased their use of chemicals that harm pollinators. In general, progress is being swamped by growing consumption of en­ergy and materials, and the destruc­tion of habitat by new farms, roads, and dams. As a consequence, biodiversity continues to be lost, the report finds. "Things are not going to change much until we deal with the root issues…. [https://www.sciencemag.org/news/2020/09/warning-lights-are-flashing-report-finds-nations-failing-protect-biodiversity] See also New York Times article Extinction Is Not Inevitable. These Species Were Saved [https://www.nytimes.com/2020/09/12/science/extinction-species-conservation.html]
2020-07-08. A conservation scientist enlists Colombia's ex-guerrillas in a new cause: preserving their country's biodiversity. By Rodrigo Pérez Ortega, Science Magazine. Excerpt: For more than 50 years, the Revolutionary Armed Forces of Colombia (FARC) fought a civil war sparked partly by social inequities from the remote jungles of Colombia. In 2016, FARC and the Colombian government signed a peace agreement. Suddenly, a question loomed: How to reincorporate 14,000 former combatants back into society? Jaime Góngora, a wildlife geneticist at the University of Sydney, saw an opportunity. A native of Colombia… believed in the potential of conservation to give the ex‑combatants a new purpose. After all, they had spent years in the jungle and knew it better than anyone. Colombia is considered one of the most biodiverse countries in the world, but its jungles and forests remain largely unexplored by scientists, thanks in part to FARC's occupancy. Since the peace agreement, surveys in these regions have found close to 100 new species. Góngora now leads a group of researchers from the United Kingdom, Australia, and 10 Colombian institutions who are working with ex‑combatants to study Colombia's native plants and animals…. [https://www.sciencemag.org/news/2020/07/conservation-scientist-enlists-colombia-s-ex-guerrillas-new-cause-preserving-their]
2020-06-30. Elk Return to Kentucky, Bringing Economic Life. By Oliver Whang, photographs by Morgan Hornsby, The New York Times. Excerpt: After a concerted reintroduction effort two decades ago, the state is now home to the largest population of elk east of the Mississippi. The animals' home: reclaimed coal mines…. [https://www.nytimes.com/2020/06/30/science/kentucky-elk-wildlife-coal.html]
2020-06-11. Where Jaguars Are Killed, New Common Factor Emerges: Chinese Investment. By Rachel Nuwer, The New York Times. Excerpt: …the jaguar trade appears to be on the rise, at the same time that the big cats are already threatened with extinction, primarily because of habitat loss and revenge killings for livestock predation. Experts in wildlife trafficking also saw that many of the jaguar cases were linked to Chinese citizens or destinations in China. In Bolivia, for example, authorities intercepted China-bound packages containing hundreds of jaguar canines, which are fashioned into jewelry. …Now, a study published this month in Conservation Biology [https://conbio.onlinelibrary.wiley.com/doi/abs/10.1111/cobi.13498] provides a more complete overview of the illegal trade, bringing together data from all of Central and South America. The findings confirm that seizures of jaguar parts have increased tremendously throughout the region, and that private investment from China is significantly correlated with trafficking of the species…. [https://www.nytimes.com/2020/06/11/science/jaguars-poaching-china.html]
2020-04-29. Coronavirus Disrupts Illegal Wildlife Trafficking, For Now. By Rachel Nuwer, The New York Times. [Photo: A pangolin rescued from animal traffickers in Ha Tinh province, Vietnam, in July – https://static01.nyt.com/images/2020/04/28/science/29VIRUS-POACHING/28VIRUS-POACHING-superJumbo.jpg] Excerpt: The spread of the new coronavirus has stalled economic activity, halted travel and locked down some cross-border trade. Another sector that's feeling the pinch is criminals trafficking illegally in poached wildlife. "Security is too heavy at the border. Products can't go out," said a person in Vietnam involved in the trade. That person spoke to an undercover investigator who was involved in a new report on the state of the illegal wildlife trade. The pandemic has prevented organized criminal gangs in Southeast Asian countries from moving large quantities of ivory and pangolin scales into China. But any limits on the illegal wildlife trade are likely to be temporary…. [https://www.nytimes.com/2020/04/29/science/coronavirus-disrupts-illegal-wildlife-trafficking-for-now.html] For GSS Losing Biodiversity chapter 8.
2019-12-24. A Trump Policy 'Clarification' All but Ends Punishment for Bird Deaths. By Lisa Friedman, The New York Times. [https://www.nytimes.com/2019/12/24/climate/trump-bird-deaths.html] Excerpt: WASHINGTON — As the state of Virginia prepared for a major bridge and tunnel expansion in the tidewaters of the Chesapeake Bay last year, engineers understood that the nesting grounds of 25,000 gulls, black skimmers, royal terns and other seabirds were about to be plowed under. To compensate, they considered developing an artificial island as a haven. Then in June 2018, the Trump administration stepped in. While the federal government "appreciates" the state's efforts, new rules in Washington had eliminated criminal penalties for "incidental" migratory bird deaths that came in the course of normal business, administration officials advised. Such conservation measures were now "purely voluntary." The state ended its island planning. The island is one of dozens of bird-preservation efforts that have fallen away in the wake of the policy change in 2017 that was billed merely as a technical clarification to a century-old law protecting migratory birds. Across the country birds have been killed and nests destroyed by oil spills, construction crews and chemical contamination, all with no response from the federal government, according to emails, memos and other documents viewed by The New York Times. Not only has the administration stopped investigating most bird deaths, the documents show, it has discouraged local governments and businesses from taking precautionary measures to protect birds….
2019-12-12. Chinese trade in hides has led to global donkey massacre. By Christa Lesté-Lasserre, Science Magazine. [https://www.sciencemag.org/news/2019/12/chinese-trade-hides-has-led-global-donkey-massacre] Excerpt: Over the past 6 years, Chinese traders have been buying the hides of millions of butchered donkeys (Equus asinus) from developing countries and shipping them to China, where they're used to manufacture ejiao, a traditional Chinese medicine. The trade has led to an animal welfare nightmare, along with a threat to donkey populations, the severity of which is only now emerging. Without drastic measures, the number of donkeys worldwide will drop by half within 5 years, according to a 21 November report by the Donkey Sanctuary, an international equine welfare charity based in Sidmouth, U.K. The crisis threatens many of the world's rarer donkey breeds and a vital means of transport for the poor. But it is also spurring new studies of donkey biology—including how to speed their reproduction. Ejiao, in use for thousands of years, purportedly treats or prevents many problems, including miscarriage, circulatory issues, and premature aging, although no rigorous clinical trials support those claims. The preparation combines mineral-rich water from China's Shandong province and collagen extracted from donkey hides, traditionally produced by boiling the skins in a 99-step process done at specific times of the year. Once reserved for China's elites, ejiao is now marketed to the country's booming middle class, causing demand to surge….
2019-11-05. We Have Broken Nature into More Than 990,000 Little Pieces. By Jenessa Duncombe, Eos/AGU. Excerpt: Habitat fragmentation is splintering undeveloped areas on Earth. … A new global survey has revealed that areas on Earth with little human impact are becoming smaller and more isolated. Human activity is continually bisecting forests and grasslands into smaller and smaller slivers of undeveloped land. Using satellite data, the new research suggests that 56% of the land on Earth—excluding areas covered in ice and snow—has relatively low human impacts. But that area is being parsed into ever-shrinking segments. Land with low human impact exists in roughly 990,000 fragments larger than 1 square kilometer, a much higher number than what occurs with natural boundaries of water, rock, and ice. The same area would be broken into just 73,000 fragments naturally…..
2019-09-18. Wilderness areas halve the risk of extinction for plants and animals. By Richard A. Lovett, Science Magazine. [https://www.sciencemag.org/news/2019/09/wilderness-areas-halve-risk-extinction-plants-and-animals] Excerpt: It may seem like an obvious argument: Undeveloped lands, including parks, wilderness areas, and national forests, are critical refuges for endangered or threatened species. But scientists have had surprisingly little evidence to support that claim, aside from the occasional anecdote. Now, a new study suggests that if present global habitat-degradation trends continue, vascular plants and invertebrates living in wildlands—from wildflowers to bees—are twice as likely to survive as their cousins dwelling in nonwilderness areas. To come up with the new figure, researchers first divided Earth's land surface into millions of 1-kilometer-square grids. Not counting Antarctica, protected or unprotected de facto wildernesses made up about 20%. The rest were lands that had been more heavily affected by human activities, ranging from farming and ranching to mining, logging, and urban development. The researchers then filled in the known ranges of 400,000 species of plants and invertebrates—and estimated the extinction risk for each one. They found that those species whose range included wilderness areas had only a 2.1% chance of going extinct within the next several decades, whereas those in nonwilderness areas had a 5.6% chance of extinction—a difference of more than a factor of 2, they report today in Nature. That finding suggests wildlands do indeed serve as a buffer against extinction….
2019-07-22. How fat prawns can save lives. By Kara Manke, UC Berkeley News. [https://news.berkeley.edu/2019/07/22/how-fat-prawns-can-save-lives/] Excerpt: Before bite-sized crustaceans like crayfish, shrimp and prawns land on our dinner plates, they first have to get fat themselves — and it turns out they relish the freshwater snails that transmit the parasite that causes schistosomiasis, the second most devastating parasitic disease worldwide, after malaria. New research led by University of California, Berkeley, scientists provides a roadmap for how entrepreneurs can harness freshwater prawns' voracious appetite for snails to reduce the transmission of these parasites, also known as "blood flukes," while still making a profit selling the tasty animals as food. …Schistosomiasis, also known as "snail fever," affects around 250 million people a year and kills as many as 200,000. The disease is primarily spread when people come in contact with contaminated water. While drugs are available to treat the disease, they're not enough in some settings. Because drug treatments only address the human component of the parasite's transmission cycle, people are left vulnerable to reinfection, even soon after treatment. By acting on the environmental component of the transmission cycle — the intermediate host snail population — prawn-based interventions can complement drug treatment, yielding greater population benefits. …Prawns may have environmental benefits, as well, including substituting for chemical pesticides to control snail populations and restoring native biodiversity in areas where native prawn species have been decimated by dams….
2019-07-11. Courting controversy, scientists team with industry to tackle one of the world's most destructive crops. By Dyna Rochmyaningsih, Science Magazine. Excerpt: IN LIBO ON SUMATRA, INDONESIA—Crickets were chirping one clear morning in April when Anak Agung Aryawan walked under the canopy of a quarter-century-old oil palm plantation here. Suddenly Agung, an agroecologist, stopped. "Look, that's a Sycanus!" He pointed at a black insect perched on a fern in the forest understory. Known as an assassin bug, Sycanus uses its mouthpart to stab its insect prey, including the fire caterpillar, one of the most important pests of oil palm trees. He soon found more insect killers in the palm grove: a Nephila spider, known for its big, elaborate web, and the bright yellow Cosmolestes, another species of assassin bug. Agung works for SMARTRI, an oil palm research institute here owned by Sinar Mas, one of Indonesia's largest business conglomerates. The study plot he was visiting was managed without herbicides or insecticides; plantation workers weeded it by hand, and only in a small circle around each tree. As a result, many tall ferns and shrubs were growing beneath the canopy, creating a home for insects, spiders, and snakes. Many Indonesian planters would abhor this semiwilderness, worrying the understory would compete with oil palm trees for water and nutrients. Agung sees it differently. Allowing a luxuriant understory to grow in plantations can protect insects and some small mammals, such as the leopard cat—and ultimately benefit the oil palm trees as well. Sycanus and other predators control pests, for example, and other invertebrates improve the soil and pollinate the palms. Oil palm (Elaeis guineensis) is one of the most controversial crops today, because the plantations often replace tropical rainforests rich in biodiversity, depriving iconic species such as the orangutan of their habitats. Vast swaths of Indonesia and Malaysia are given over to the crop. But Agung and a growing number of other scientists say it's time to work with oil palm companies—some of them in the crosshairs of environmental activists—to make the best of a bad situation….
2019-05-28. Elephant poaching falls dramatically in Africa. By Erik Stokstad, Science Magazine. [https://www.sciencemag.org/news/2019/05/elephant-poaching-falls-dramatically-africa] Excerpt: Elephant poaching in Africa has dropped significantly from a peak in 2011, according to a new analysis of annual surveillance data. The progress seems to have resulted in large part from declining demand for ivory in China, which has banned the trade, and government action in some African countries. But even with the "vast improvements," the problem isn't solved yet, says ecologist George Wittemyer of Colorado State University in Fort Collins, who was not involved in the study. "The pressure is still high, and the species is under threat." The illegal killing of elephants in sub-Saharan Africa began to rise in 2005. Many scientists suspected the rise was due to growing demand for ivory in China, where carved ivory has long been treasured and a growing middle class was flush with cash. …It's not clear whether elephant populations can survive in the long run with the current, lower level of poaching. …"We're not out of the risk zone yet."…
2019-02-15. Germany's wolves are on the rise thanks to a surprising ally: the military. By Erik Stokstad, Science Magazine. [https://www.sciencemag.org/news/2019/02/germany-s-wolves-are-rise-thanks-surprising-ally-military] Excerpt: Wolves are an impressive success story for wildlife recovery in central Europe, bouncing back from near extermination in the 20th century to a population of several thousand today. And in Germany, where populations have been growing by 36% per year, military bases have played a surprisingly central role in helping the animals reclaim habitat, a new analysis finds. "What is really remarkable is that the military areas acted as a stepping stone for the recolonization"—and were far more important than civilian protected areas in the early stages of recovery, says Guillaume Chapron, a wildlife ecologist at Swedish University of Agricultural Sciences in Uppsala, who was not involved in the research. "It shows that when you strictly protect wildlife, it comes back." Across much of Europe, wolves were heavily persecuted for attacking livestock. They were wiped out in Germany during the 19th century. But in the 1980s and 1990s, new European laws protected wildlife and habitat, setting the stage for their recovery. And in eastern and southern Europe abandoned farmland meant fewer people and more deer for wolves to hunt. In the late 1990s, wolves began to dart into Germany from the forests of Poland. The first litter of pups in Germany was reported in 2001 in Saxony-Brandenburg. They've since spread westward into six more of Germany's 16 federal states, and monitoring data show their numbers are rising….
2018-11-19. The Key to Stopping the Illegal Wildlife Trade: China. By Rachel Nuwer, The New York Times. [https://www.nytimes.com/2018/11/19/science/wildlife-trafficking-china.html] Excerpt: Many of the creatures that share this planet with us may not be around much longer. Since 1970, populations of thousands of animal species around the world have declined 60 percent on average, according to the World Wildlife Fund. Habitat destruction, climate change and pollution are all driving those losses. But so is the global illegal trade in wildlife. For species like tigers and rhinos, poaching is a primary threat to survival. …any solutions for tackling illegal wildlife trade are unlikely to work without the involvement of one major player: China. From ivory to pangolin scales, totoaba bladders to shark fins, the country has a ravenous appetite for wildlife products. As China's economy and population have grown, so, too, has demand for animals and their parts, which are sought worldwide: in Southeast Asia, Africa, South America and the world's oceans. "A lot of the species that are most threatened on Earth right now are threatened because of demand in China," said Chris Shepherd, executive director of Monitor, a nonprofit group that works to reduce illegal wildlife trade. "China has to become a leader in fighting illegal wildlife trade, or else it's not going to be a pretty future." …To the shock of officials and conservationists around the world, China announced last month that it would reopen the trade in rhino horn and tiger bone, reversing a 25-year domestic ban….
2018-09-24. How to Stop Poaching and Protect Endangered Species? Forget the 'Kingpins'. By Rachel Nuwer, The New York Times. [https://www.nytimes.com/2018/09/24/science/poaching-conservation-rhinos-elephants.html] F Excerpt: Authorities keep arresting people said to be bosses of wildlife trafficking, but that isn't making a dent in the problem. …because of the way the poaching and trafficking networks work, taking down any one of these supposed kingpins will not stop the illegal trade. …Changing this largely depends on changing the way the world addresses illegal wildlife trade. John Sellar, formerly chief of enforcement for the Convention on International Trade in Endangered Species of Wild Fauna and Flora, has argued that we should instead just think of wildlife trafficking more simply as a crime, not a conservation issue. But most of those tasked with fighting this type of crime are conservationists, rangers and wildlife managers. Mr. Sellar and other experts argue this job should instead be assigned to police, detectives, money-laundering experts and the courts…. See also Elephant Tusk DNA Helps Track Ivory Poachers.
2018-07-22. Lawmakers, Lobbyists and the Administration Join Forces to Overhaul the Endangered Species Act. By Coral Davenport and Lisa Friedman, The New York Times. Excerpt: WASHINGTON — The Endangered Species Act, which for 45 years has safeguarded fragile wildlife while blocking ranching, logging and oil drilling on protected habitats, is coming under attack from lawmakers, the White House and industry on a scale not seen in decades, driven partly by fears that the Republicans will lose ground in November's midterm elections. …The Endangered Species Act was passed by Congress in 1973, and signed by President Richard Nixon at a time when using federal authority to protect threatened species was less controversial. The act has been credited with the resurgence of the American alligator, which had been hunted to near extinction for the use of its skin in purses and other goods; the gray whale, depleted by commercial fishing in parts of the Pacific Ocean; and the bald eagle, which is flourishing again after nearly disappearing from much of the United States…. https://www.nytimes.com/2018/07/22/climate/endangered-species-act-trump-administration.html
2017-09-20. Sea Turtles Appear to Be Bouncing Back Around the World. By Joanna Klein, The New York Times. Excerpt: On this planet, so many plants and animals are disappearing that scientists worry we're experiencing a sixth mass extinction. Many of these organisms are taking hits from a variety of angles — habitat loss, climate change and more — that it's hard to get a grasp on how to stop their declines. Conservation success stories are rare. But sea turtles may be an exception, according to an comprehensive analysis of global sea turtle abundance published Wednesday in Science Advances. Antonios Mazaris, an ecologist at Aristotle University of Thessaloniki in Greece and a team of international researchers found that globally, most populations of sea turtles are bouncing back after historical declines. Their research helps clarify why some conservation and research groups have reported both increases and decreases for individual nesting sites over the past decade…. https://www.nytimes.com/2017/09/20/science/sea-turtles-conservation.html
2017-09-13. Climate Change Threatens the World's Parasites (That's Not Good). By Carl Zimmer, The New York Times. Excerpt: …Recently, scientists carried out the first large-scale study of what climate change may do to the world's much-loathed parasites. The team came to a startling conclusion: as many as one in three parasite species may face extinction in the next century. As global warming raises the planet's temperature, the researchers found, many species will lose territory in which to survive. Some of their hosts will be lost, too. "It still absolutely blows me away," said Colin J. Carlson, lead author of the study and a graduate student at the University of California, Berkeley. …Researchers have begun carefully studying the roles that parasites play. They make up the majority of the biomass in some ecosystems, outweighing predators sharing their environments by a factor of 20 to 1…. https://www.nytimes.com/2017/09/13/science/parasites-extinction-climate-change.html
2017-08-17. UC Berkeley Sutardja Center launches new lab to take on $1 trillion meat industry. By Keith McAleer, UC Berkeley Sutardja Center for Entrepreneurship & Technology. Excerpt: The University of California, Berkeley is creating a new Alternative Meats Lab (alt.meat lab) to give students a leg up on a trillion-dollar market opportunity: transforming the meat industry. The lab at Berkeley will use the latest technology tools and techniques to engineer plant-based meat alternatives – with animal meat-eaters as the target market. "There is evidence that meat-lovers would buy plant-based meat alternatives if the taste is right," said visiting professor Ricardo San Martin, co-chair for the new lab, "One of our goals for the lab will be to develop delicious food that is similar to meat from a nutritional and functional perspective, but may not necessarily mimic meat exactly." According to the North American Meat Institute, the U.S. meat market topped $1 trillion in 2016, amounting to nearly six percent of overall U.S. GDP. There are many venture-capital backed startups developing plant-based products aiming to compete with traditional meat, but typically their approaches and techniques have been industry secrets. One of the goals of the alt.meat lab will be to develop research to open up the industry by freely distributing findings in order to enable more entrepreneurs to be successful around the world in the meat alternatives space…. http://scet.berkeley.edu/uc-berkeley-launches-new-lab-take-1-trillion-meat-industry/
2017-07-31. Yellowstone grizzlies removed from threatened species list. By Matt Volz, AP. Excerpt: HELENA, Mont. — The U.S. government lifted protections for grizzly bears in the Yellowstone region on Monday, though it will be up to the courts to decide whether the revered and fearsome icon of the West stays off the threatened species list. More than a month after announcing grizzlies in and around Yellowstone National Park are no longer threatened, the U.S. Fish and Wildlife Service officially handed over management of the approximately 700 bears living across 19,000 square miles (49,210 sq. kilometers) in Montana, Idaho and Wyoming to wildlife officials in those states. The ruling does not apply to the approximately 1,000 bears living farther north in the Northern Continental Divide area that includes Glacier National Park and the Bob Marshall Wilderness. …The bears were determined to be a threatened species in 1975 after hunting and trapping in the 1800s and early 1900s nearly wiped them out. The strict no-kill policy and habitat preservation that came with being on the threatened species list helped their numbers recover in the years since…. https://www.washingtonpost.com/national/energy-environment/yellowstone-grizzlies-removed-from-threatened-species-list/2017/07/31/fa59d822-7606-11e7-8c17-533c52b2f014_story.html
2017-04-14. Eating ecosystems. By Justin S. Brashares, Kaitlyn M. Gaynor, Science. Excerpt: The hunting and trade of tropical wildlife is a multibillion dollar enterprise that provides food and livelihoods to millions but is also the single greatest threat to the persistence of our planet's larger mammals and birds (1). Hunting not only directly affects harvested wildlife but also reshapes entire ecosystems and, in some cases, human societies (1–3). It can change food web interactions, enable disease transmission to humans, and even fund militias (3). Yet, the impacts of wildlife harvest have been difficult to measure because of the largely unregulated and remote nature of hunting and its co-occurrence with other anthropogenic disturbances. On page 180 of this issue, Benítez-López et al. (4) present a broadscale, synthetic effort to quantify the effects of hunting on birds and mammals throughout the tropics…. http://science.sciencemag.org/content/356/6334/136
2017-01-09. Polar Bear Conservation Plan Calls Climate Change "the Primary Threat" to Their Survival. By John R. Platt, Scientific American. Excerpt: Climate change is "the primary threat" to the survival of polar bears, according to a conservation management plan released today by the U.S. Fish and Wildlife Service. The plan—which also addresses issues such as human-bear conflict, subsistence hunting by Alaskan Native people, and minimizing the risk of oil spills—says global action on climate change is necessary to save this sea-ice dependent species, which has over the past several years become the conservation icon related to climate change. …The 106-page plan addresses multiple issues facing polar bears, presenting a complex portrait of their threats and what it will take to save them…. https://blogs.scientificamerican.com/extinction-countdown/polar-bear-plan-climate-change/
2016-10-10. Climate refuges identified for endangered snow leopards. By Brett Israel, UC Berkeley News. Excerpt: A new study of snow leopards' habitat has found that just one-third of their current range will be a refuge from climate change by 2070, as habitat loss and fragmentation in the Himalaya and Hengduan mountains threaten not just snow leopards, but other species in the region. Snow leopards live in remote, high-elevation area on and surrounding the Tibetan Plateau, known as "the roof of the world." The region is warming more than twice as fast as the Northern Hemisphere on average, threatening endangered species that call it home. Among these species, snow leopards are critically important to the Tibetan Plateau ecosystem because they are apex predators, which keep the ecosystem in balance. To understand how snow leopards — and the entire ecosystem — will fare as the climate continues to change, researchers from UC Berkeley and Panthera, a wild cat conservation group, used past changes in the region to project future climate scenarios. "Substantial conservation challenges will emerge as vast areas of snow leopard habitat are lost and become increasingly fragmented as a result of climate change. Getting ahead of and addressing these challenges now is imperative for snow leopards, their landscapes and all the unique wildlife those landscapes support," said Juan Li, a postdoctoral fellow in the lab of Steven Beissinger, a professor of conservation biology at UC Berkeley. The research was published in a recent edition of the journal Biological Conservation. …The results suggest that snow leopards have experienced considerable habitat expansion, contraction and fragmentation across their range through these different climatic periods. Based on how snow leopard habitat has changed in the past, the computer modeling identified three large areas that are forecast to be refuges for snow leopards as the climate changes. These refuges are patches of habitat that have remained stable during past climate change events and are expected to remain as good snow leopard habitat through future climate change. …"The results of our study demonstrate some optimism, but only if we can ensure the protection of snow leopard climate refuges from increasing human activities," Li said…. http://news.berkeley.edu/2016/10/10/climate-refuges-identified-for-endangered-snow-leopards/
2016-10-07. Climate change could be a greater threat to tropical frogs than deforestation. By Brett Israel, UC Berkeley News. Excerpt: Changes in climate and land use are expected to reduce the livable area for tropical frogs because these species will increasingly encounter temperatures hot enough to harm their behavior, reproduction and physiology. Climate change, however, may be the most destructive force, according to a recent study involving a researcher from UC Berkeley. The researchers found that declines in frogs' thermally suitable habitat area from climate change alone could be up to 4.5 times greater than declines attributable to land-cover change only, such as converting a forest to agriculture. Unlike humans, frogs rely on external sources to regulate their body temperature, so habitats in which frogs are unable to keep their body temperature below their maximum temperature limit are unlikely to support frog populations. For the study, UC Berkeley Ph.D. student David Kurz traveled to Costa Rica and conducted frog surveys in three land-cover types: forest fragments, heart of palm plantations and pasture (a few of the frogs that live in the study area are shown in the slideshow above). After 400 surveys, Kurz and lead author Justin Nowakowski, a postdoctoral researcher at UC Davis, identified frog species restricted to forest as well as species that were able to survive in the agricultural areas. …"Our field data and subsequent modeling show that frogs that are better able to withstand rising temperatures have a better chance of survival in a rapidly changing world," Kurz said. The researchers found that frog species living exclusively in forests were most sensitive to the high temperatures that come from the combination of climate change and forest conversion. The study was published September 26 in the journal Conservation Biology. Read more on the UC Davis website …. http://news.berkeley.edu/2016/10/07/climate-change-could-be-a-greater-threat-to-tropical-frogs-than-deforestation/
2016-09-08. We've destroyed one-tenth of Earth's wilderness in just 2 decades. By Elizabeth Pennisi, Science. Excerpt: When most people think about conservation, they probably imagine saving the panda, or some other threatened creature, or maybe protecting whatever remains of its habitat. But James Watson thinks we're missing the big picture. Large swaths of wilderness also really need our help, he and his colleagues report today. They have compared the extent of Earth's wilderness areas in 1993 and 2009, documenting almost a 30% loss in South America and a 10% loss globally. Similar estimates in the past have focused on deforestation, but the new study looks at the disappearance of a broader range of wild landscapes. …Such unspoiled regions, scientists argue, are also critical for allowing the planet to cope with climate change. …Watson, a conservation biogeographer at the Wildlife Conservation Society based at the University of Queensland, St. Lucia, in Brisbane, Australia, and his colleagues earlier determined the extent of the "human footprint" on Earth by incorporating maps and data on crop lands, pastures, night lighting, railways, roadways, navigable waterways, population densities, and "built" environments, which included urban areas and other settlements. For most of these threats to wilderness, they had satellite and other data from the early 1990s and for the late 2000s. All but two of these pressures have increased in that time, Watson and his colleagues reported in a study last month in Nature Communications. (Roadways and waterways haven't expanded noticeably.) Wilderness is defined as pristine landscapes mostly free of human disturbances, including roads. …By 2009, about 23% of Earth's land remained as wilderness—about 30.1 million square kilometers spread mostly across North America, North Asia, North Africa, and Australia, they conclude today in Current Biology. That's 3.3 million square kilometers less than in 1993, …. South America has lost almost 30% of its wilderness in that time and Africa has lost 14%…. http://www.sciencemag.org/news/2016/09/we-ve-destroyed-one-tenth-earth-s-wilderness-just-2-decades
2016-06-14. Australian Rodent Is First Mammal Made Extinct by Human-Driven Climate Change, Scientists Say. By Michelle Innis, The New York Times. Excerpt: SYDNEY, Australia — Australian researchers say rising sea levels have wiped out a rodent that lived on a tiny outcrop in the Great Barrier Reef, in what they say is the first documented extinction of a mammal species due to human-caused climate change. …The long-tailed, whiskered creature, called the Bramble Cay melomys, was considered the only mammal endemic to the Great Barrier Reef. "The key factor responsible for the death of the Bramble Cay melomys is almost certainly high tides and surging seawater, which has traveled inland across the island," Luke Leung, a scientist from the University of Queensland who was an author of a report on the species' apparent disappearance, said by telephone. "The seawater has destroyed the animal's habitat and food source. This is the first documented extinction of a mammal because of climate change," he said. …Accounts of the melomys's presence on Bramble Cay date to 1845, when European sailors encountered what they described as large rats (and tried to kill them with bows and arrows). Researchers found hundreds of the creatures on the island during the 1970s. But within a few decades, their numbers had fallen drastically, with just 10 melomys captured during a 2002 survey and 12 in 2004. None at all were caught during a 2011 survey, but that expedition was cut short for fear of damaging green-turtle nests…. http://www.nytimes.com/2016/06/15/world/australia/climate-change-bramble-cay-rodent.html
2016-06-02. U.S. Bans Commercial Trade of African Elephant Ivory. By Jasa R. Smith, The New York Times. Excerpt: The United States Fish and Wildlife Service announced a near-total ban on the commercial trade of African elephant ivory on Thursday. Under current guidelines, ivory can be sold if it was brought into the United States before it was listed as endangered or if the elephant died of natural causes, as long as there is documentation. The new rules will restrict those sales to genuine antiques, like ivory statues, artwork or chiseled chess pieces, that have been lawfully imported, as well as items like musical instruments that were made using less than 200 grams of ivory. The new rules aim to curb the rampant slaughter of the elephant, an endangered species, which experts say accounts for 96 deaths a day. They also intend to severely restrict the African ivory market in the United States, the world's second-largest consumer of illegally poached ivory…. http://www.nytimes.com/2016/06/03/world/africa/elephant-ivory-ban.html
2016-05-02. After a Comeback, New Challenges for Yellowstone's Grizzly Bears. By Jim Robbins, The New York Times. Excerpt: YELLOWSTONE NATIONAL PARK, Wyo. — When the Yellowstone grizzly bear was listed as threatened under the Endangered Species Act in 1975, there were only about 100 to 200 of them in the park and the surrounding country. The main culprit in their decline was, oddly, garbage. Bears raiding Dumpsters in a campground …were often shot as scary nuisances. A 35-year campaign to clean up dumps and bear-proof garbage cans — and to teach people to keep picnic baskets and coolers in the car — has had a significant payoff. There were 717 grizzlies at last count in the 20 million acres in and around Yellowstone National Park. Still, the bears have all but disappeared from almost all of the continental United States, except for Yellowstone and Glacier National Parks and a few other slivers of habitat. All told, there are about 1,800 in the lower 48 states. One reason for the overall decline is that they have the lowest reproductive rate of any mammal in North America, besides humans. Sows have their first cubs at five to eight years of age, and space them three years apart. Just one in three cubs survives to adulthood. A grizzly lives about 30 years on average. Now scientists are at a crossroads: Some biologists say that the grizzlies' numbers are robust and that it is time to remove the most stringent protections for the bears, "delisting" them under the species act, which among other consequences means they would probably be hunted again for sport. That prospect disturbs even those in favor of lifting the restrictions. Citing the grizzly's recovery in the wild country in and around Yellowstone, the Fish and Wildlife Service tried to delist the bear in 2007. Environmentalists sued, and a federal court forced officials to redo an analysis of the future of the whitebark pine tree, whose nuts are an important food for the bears. The tree's numbers have declined widely as the climate in the Rocky Mountains has warmed, and tree-killing insects are taking a steep toll. …Kerry Gunther, a biologist who heads the bear management program at Yellowstone, says he favors delisting the bear. But although he is a hunter, Dr. Gunther says he cannot imagine shooting a grizzly. "Each bear is an individual," he said. "They are highly intelligent."… http://www.nytimes.com/2016/05/03/science/after-a-comeback-new-challenges-for-yellowstones-grizzly-bears.html
2016-02-26. Decline of Pollinators Poses Threat to World Food Supply, Report Says. By John Schwartz, The New York Times. Excerpt: The birds and the bees need help. Also, the butterflies, moths, wasps, beetles and bats. Without an international effort, a new report warns, increasing numbers of species that promote the growth of hundreds of billions of dollars' worth of food each year face extinction. The first global assessment of the threats to creatures that pollinate the world's plants was released by a group affiliated with the United Nations on Friday in Kuala Lumpur, Malaysia. The summary will be posted online Monday. Pollinators, including some 20,000 species of wild bees, contribute to the growth of fruit, vegetables and many nuts, as well as flowering plants. Plants that depend on pollination make up 35 percent of global crop production volume with a value of as much as $577 billion a year. …pollinator species are threatened with extinction, including some 16 percent of vertebrates like birds and bats, according to the document. Hummingbirds and some 2,000 avian species that feed on nectar spread pollen as they move from flower to flower. Extinction risk for insects is not as well defined, the report notes, but it warned of "high levels of threat" for some bees and butterflies, with at least 9 percent of bee and butterfly species at risk. …The causes of the pressure on these creatures intertwine: aggressive agricultural practices that grow crops on every available acre eliminate patches of wildflowers and cover crops that provide food for pollinators. Farming also exposes the creatures to pesticides, and bees are under attack from parasites and pathogens, as well. Climate change has an effect, as well, …. A warming world changes the territories of plants and pollinators, and changes the plants' time of flowering, … "Will the pollinators be there when the flowers need them?" The group issuing the report, the Intergovernmental Science-Policy Platform on Biodiversity and Ecosystem Services, is made up of 124 countries, including the United States, and was formed through the United Nations in 2012…. http://www.nytimes.com/2016/02/27/science/decline-of-species-that-pollinate-poses-a-threat-to-global-food-supply-report-warns.html
2015-07-31. U.N. tackles illicit wildlife poaching amid Cecil the lion uproar. By Michelle Nichols, Planet Ark. Excerpt: The United Nations General Assembly on Thursday called on all countries to step up their efforts to tackle illicit poaching and trafficking in wildlife amid global uproar over the unlawful killing of "Cecil" the lion in Zimbabwe. The 193-member General Assembly adopted its first resolution on the issue following a two-year campaign by Germany and Gabon. …the animals most threatened by wildlife poaching are elephants and rhinos and that the money from the trade is one of the key sources of finance for terrorism. …every day in Africa some 100 elephants are killed by poachers. …a pound of rhino horn today yields more than a pound of gold in this market …A global ivory trade ban went into effect in 1989 after Africa's elephant population plunged from 1.2 million to 600,000…. http://planetark.org/wen/73480
2015-07-25. Obama uses Africa trip to highlight proposed rules on ivory sales. By Darlene Superville and Kevin Freking, Associated Press. Excerpt: NAIROBI, Kenya — President Barack Obama moved Saturday to tighten U.S. rules on sales of ivory from African elephants, aiming to show progress on conservation as he began a trip to the region. Obama, in a joint news conference with Kenya's president in Nairobi, said the restrictions will eliminate the market for illegal ivory in the United States. "I can announce that we're proposing a new rule that bans the sale of virtually all ivory across state lines," Obama said. …An estimated 100,000 elephants were killed for their ivory between 2010 and 2012. …In Congress, some House lawmakers hope to prevent the proposed rule from being enacted. The National Rifle Association has warned the rule could ban the sale of many firearms with ivory inlays…. http://www.startribune.com/on-africa-trip-obama-unveils-more-ivory-sale-restrictions/318530171/

2015-05-29. China agrees to phase out its ivory industry to combat elephant poaching. By Karl Mathiesen, The Guardian. Excerpt: …China has committed to phasing out the domestic manufacture and sale of ivory products for the first time. Conservation groups said the announcement was "the single greatest measure" in the fight to save the last African elephants from poaching. At an event in Beijing where foreign diplomats witnessed 662kg of confiscated ivory being symbolically destroyed, Zhao Shucong, head of China's State Forestry Administration, said: "We will strictly control ivory processing and trade until the commercial processing and sale of ivory and its products are eventually halted."…Cutting consumer demand in China is seen as essential to stopping the loss of Africa's last elephants to poaching, but progress has been slow. Since a ban on the international ivory trade in 1989, it is estimated China has seized more than 40 tonnes of ivory. …This week, it was announced that Mozambique had lost half its population of 20,000 elephants in just five years. In Africa more than 22,000 elephants are killed for their tusks each year…. http://www.theguardian.com/environment/2015/may/29/china-agrees-to-phase-out-its-ivory-industry-to-combat-elephant-poaching 0

2015-02-11. Obama Administration Plans to Aggressively Target Wildlife Trafficking.Ron Dixon, The New York Times. Excerpt: Hoping to stem illegal wildlife trafficking, the Obama administration on Wednesday introduced an aggressive plan for taking on traffickers that will include using American intelligence agencies to track and target those who benefit from the estimated $20-billion-a-year market…. http://www.nytimes.com/2015/02/12/us/politics/obama-administration-to-target-illegal-wildlife-trafficking.html.

2014-05-01. Guarding the Nest. Excerpt: Loggerhead turtles have been laying eggs on Georgia's barrier islands for hundreds of years. Now local residents are working to ensure the threatened species' survival. …Beginning this month, typically in the dead of night, pregnant sea turtles weighing as much as a Falcons lineman will emerge from the Atlantic Ocean, spend an hour digging holes with their rear flippers on the beaches of Georgia's barrier islands, deposit a hundred or so eggs, repack the sand, and head back into the ocean. Over the course of the summer, a prospective mother might nest up to six times. …The turtles that make it this far have already defied the odds, evading obstacles both natural (sharks and whales) and man-made (nets, boats, polluted waters). Not that their eggs have it much easier. Raccoons and feral hogs dig them up for a snack. Not long ago, children would dare one another to eat them raw. And in the past locals considered them something of a delicacy. Things got so bad that by the early 1960s, many nests on Little Cumberland Island would produce no viable hatchlings. In 1978 the loggerhead was listed by the federal government as threatened, on the cusp of being endangered. … 2013 was a record year for nesting on the Georgia coast. Over fifteen beaches, loggerheads laid 2,289 nests—up forty-one from last year. It's the fourth year in a row that the number of nests has increased, after years of yo-yoing that included a nadir of 358 in 2004…. http://www.atlantamagazine.com/features/2014/05/01/guarding-the-nest-georgia-loggerhead-turtles. By Nikhil Swaminathan, Atlanta Magazine.

2014-03-20. Limits on Ivory Sales, Meant to Protect Elephants, Set Off Wide Concerns. FExcerpt: …New federal rules aimed at blocking the sale of ivory to protect endangered elephants are causing an uproar among musicians, antiques dealers, gun collectors and thousands of others whose ability to sell, repair or travel with legally acquired ivory objects will soon be prohibited …guitars featuring ivory pegs and bridges, …chess sets with antique ivory pieces …ivory inlay from …commemorative handguns and rifles …piano with ivory keys…. "The U.S. market is contributing to the crisis now threatening the African elephant," the Fish and Wildlife Service director, Daniel M. Ashe, told Congress last month. …An unusual assortment of trade groups opposes the regulations, including the National Association of Music Makers, the Art and Antiques Dealers League of America and the National Rifle Association. …At the hearing, some critics questioned whether criminalizing the civilian ivory market would be as effective as helping African countries protect elephants and punish poachers. But federal officials said the reduction in demand will invariably put a dent in poaching efforts…. http://www.nytimes.com/2014/03/21/arts/design/new-limits-on-ivory-sales-set-off-wide-concerns.html. Tom Mashberg, New York Times.

2014-03-10. Sex and the Single Rhino. Excerpt: …Last spring, wildlife experts met in Singapore for what was starkly titled the Sumatran Rhino Crisis Summit. …it was announced that the number of Sumatran rhinos in the wild had dropped to a perilously low level: only about 100 animals remain. …The Javan rhino, which once ranged across most of Southeast Asia, is even rarer than the Sumatran, with probably fewer than 50 individuals left, all in a single Javanese reserve. The Indian rhino, the largest of the five living rhino species, …is down to about 3,000 individuals. A century ago in Africa, the population of black rhinos approached a million; it has since been reduced to around 5,000 animals. (Two years ago, the Western black rhino, a subspecies that lived in and around Cameroon, was officially declared extinct.) The white rhino, also from Africa, is the only species not currently classified as threatened. It was hunted nearly to oblivion in the nin eteenth century, then made an astonishing comeback in the twentieth, owing to a combination of careful protection and breeding on game farms. Now, in the twenty-first, the white rhino has come under renewed pressure from poachers, who can sell rhino horns on the black market for more than $20,000 a pound. The horn is particularly popular these days in Southeast Asia, where it is sometimes powdered and used as a party "drug." (In fact, rhino horn is made of keratin, like your fingernails.)…. http://www.onearth.org/articles/2014/03/in-the-case-of-saving-the-sumatran-rhino-is-incest-best. Elizabeth Kolbert, OnEarth (NRDC).

2014-01-16. NRDC Asks New York to Restrict its Ivory Trade. Excerpt: Seventy-two percent of elephants have been lost. …preliminary indicators suggest that 2013 may have seen the highest levels of illicit ivory trade ever. …despite the fact that elephants are being killed at such an alarming rate that they could be gone entirely within a decade, demand for ivory is booming. …the U.S. is the world's second largest retail market for ivory and that New York is one of its epicenters. …New York law prohibits the sale of elephant ivory unless the seller has been given a license by the Department of Environmental Conservation and …the seller possessed it prior to the species' Endangered Species Act listing: 1976 for the Asian elephant and 1978 for the African elephant. …New York law …actually facilitates a large parallel illegal market focused mainly on small ivory figurines sold at gift and antique shops. …sellers can simply falsify the date…. …the law continues to allow other kinds of ivory, such as mammoth tusks, antique walrus. and whale teeth, to be sold. …illegal sellers can also claim that elephant ivory comes from these other species instead…. The easiest way to crack down on the illegal sale of elephant ivory is to simply end the legal market, through either a ban or a moratorium. …With 30,000 elephants being poached every year, there is no time left to waste…. http://switchboard.nrdc.org/blogs/epepper/nrdc_asks_new_york_to_restrict.html. Elly Pepper, Natural Resources Defense Council.

2013-11-06. Western black rhino declared extinct. Excerpt: Africa's western black rhino is now officially extinct according the latest review of animals and plants by the world's largest conservation network. The subspecies of the black rhino — which is classified as "critically endangered" by the International Union for Conservation of Nature's (IUCN) Red List of Threatened Species — was last seen in western Africa in 2006. The IUCN warns that other rhinos could follow saying Africa's northern white rhino is "teetering on the brink of extinction" while Asia's Javan rhino is "making its last stand" due to continued poaching and lack of conservation. …In the case of the western black rhino and the northern white rhino the situation could have had very different results if the suggested conservation measures had been implemented," Simon Stuart, chair of the IUCN species survival commission said in a statement. …The latest update to the IUCN Red List of Threatened Species reviews more than 60,000 species, concluding that 25% of mammals on the list are at risk of extinction…. http://www.cnn.com/2011/11/10/world/africa/rhino-extinct-species-report/index.html. Matthew Knight, CNN.

2013-07-06. New Species Discovered: Cambodian Tailorbird, Three Stinky Fungi, Burying Beetle, Stripey Scorpion, Four-Fin Blenny, Yellow Slug Moth, New Corals.

2013-May/June. Tortuga Rising, A conservation success story. Excerpt: …ALTHOUGH GREEN SEA TURTLES have inhabited the Pacific coast of Mexico for millions of years, for the past few decades these ancient mariners (known locally as tortugas prietas or "black turtles") have struggled to survive a relentless onslaught of hunting. As recently as the early 1980s, there were still some twenty-five thousand of their nests each year along the Mexican coast. But as demand grew for turtle meat and eggs in Mexico and across the U.S. border, turtle hunting multiplied exponentially. When the Mexican government outlawed the trafficking of sea turtles in 1990, turtle hunters were labeled poachers and smugglers overnight, but the practice continued. By the mid-1990s, poaching, fishing nets, and habitat pollution and destruction had caused the number of nesting females to drop to less than five hundred. It was at this time that a doctoral student named Wallace J. Nichols proposed studying the biology and conservation of sea turtles in northwestern Mexico for his thesis, but was told that cultural inertia was too great to overcome and it was too late to even bother trying. Undeterred, Nichols and a colleague traveled to Baja California to study the five species of sea turtle…. …Nichols attached a transmitter to a captured loggerhead's shell. The turtle…swam seven thousand miles from Baja California to nesting grounds in Japan, marking the first time any animal had been tracked swimming across an ocean. The experience convinced Nichols that the best way to change cultural habits was to earn the trust and respect of a local population, rather than alienate them through guilt and reams of scientific data. …Twenty years later, Grupo Tortuguero, the grassroots network that Nichols helped found, is active in fifty coastal communities. Hundreds of local volunteers, many of whom are former poachers, work to protect and promote an appreciation for and pride in these gentle animals. Says Nichols, "If given the chance, who wouldn't want the opportunity to tell their grandkids that they helped rescue from extinction an animal that's so central to their culture?" This year there were some fifteen thousand green sea turtle nests on the beaches of southern Mexico…. http://www.orionmagazine.org/index.php/articles/article/7486. Andrew D. Blechman, Orion Magazine.

2013 March 31. Homes evacuated after ExxonMobil oil pipeline spill in Arkansas. By CBS/AP, CBS News. Exc erpt: Crews recovered about 12,000 barrels of oil and water after a crude oil pipeline ruptured in central Arkansas, officials said Saturday…ExxonMobil and local officials said in a Saturday news release that they suspected a few thousand barrels of oil spilled but are preparing a response for more than 10,000 barrels "to be conservative." Authorities are still investigating the cause of the spill. The city said Saturday that it recommended that 22 area homes be evacuated. On Friday, officials put the number of homes at dozens…Professional hygienist authorities are also monitoring air quality, officials said. There are precautions in place to keep oil away from nearby Lake Conway, the news release said.…

2013 March 26. Rare Australian Possum could be continent's first climate change victim. By Reuters in Sydney, The Guardian. Excerpt: A rise in temperature of just 1C (2F) could spell doom for a rare Australian possum within a decade, potentially making the tiny long-tailed marsupial the continent's first victim of climate change… Mountain pygmy possums have been a part of the Australian ecosystem for more than 25m years, but only 2,000-2,600 are believed to remain in the Snowy Mountains that extend between New South Wales and Victoria states…The possums hibernate in rock piles during the six months of the year that snow blankets the mountains. The snow serves as an insulator that prevents the rock piles from growing too cold and prevents the animals from freezing… A lack of snow also causes the possums to come out of hibernation before the moths and mountain plums they feed on become available, causing the animals to starve….

2013 March 05. US and Russia unite in bid to strengthen protection for polar bear | Damian Carrington in Bangkok guardian.co.uk. Excerpt: A fight to protect polar bears from Arctic hunters has led cold war foes the US and Russia to unite against Canada…. The bitter row is over the 600 or so of the polar species killed each year by Canadian hunters, most of which are exported as bear skin rugs, fangs or paws. …the European Union attempted to block the US proposal…. The US is adamant the trade is unsustainable. "The best scientific evidence says two-thirds of the polar bear population will be gone by mid-century, so how can you have a sustainable commercial trade?" asked Dan Ashe, head of the US delegation to the 178-nation meeting of the Convention on the Trade in Endangered Species (Cites) being held in Thailand. Canada, home to about three-quarters of the world's 20,000-25,000 remaining polar bears, is the only country that allows the export of polar bear products. Its delegates argue there is "insufficient scientific evidence" that polar bear populations will decline by more than half in the coming decades and that trade is "not detrimental to the species". They say hunting and trading in polar bears is "integrally linked" with Inuit subsistence and culture. All experts agree that the loss of Arctic sea ice due to climate change is the greatest threat to polar bears, who need the ice to hunt seals. But Canada argues that the impact on polar bears of shrinking ice, which reached record low levels in 2012, is "uncertain". Nikita Ovsyanikov, a leading polar bear expert and member the Russian delegation, rejects all the Canadian arguments. …The US and EU proposals are expected to go to the vote on Wednesday or Thursday, with many delegates predicting that Canada is set to lose. If so, the new rules will enter force within 90 days. Hunting for polar bears by Inuit peoples would still be permitted under Canada's domestic law, but exporting the skins would not….. See full article at http://www.guardian.co.uk/environment/2013/mar/05/us-russia-unite-polar-bear.

2013 January 25. Can We Name Earth's Species Before They Go Extinct? | Mark J. Costello et al, Science. Abstract: Some people despair that most species will go extinct before they are discovered. However, such worries result from overestimates of how many species may exist, beliefs that the expertise to describe species is decreasing, and alarmist estimates of extinction rates. We argue that the number of species on Earth today is 5 ± 3 million, of which 1.5 million are named. New databases show that there are more taxonomists describing species than ever before, and their number is increasing faster than the rate of species description. Conservation efforts and species survival in secondary habitats are at least delaying extinctions. Extinction rates are, however, poorly quantified, ranging from 0.01 to 1% (at most 5%) per decade. We propose practical actions to improve taxonomic productivity and associated understanding and conservation of biodiversity. http://www.sciencemag.org/content/339/6118/413.abstract

2012 October 16. Twenty-five primates on brink of extinction, study says. By Alister Doyle, Planet Ark. Excerpt: Twenty-five species of humans' closest living relatives – apes, monkeys and lemurs – need urgent protection from extinction, a report by international conservation groups said on Monday. Many of the primates, from the Ecuadorean brown-headed spider monkey to the eastern black-crested gibbon in China and Vietnam, are under threat from human destruction of forests, from hunting and from illegal wildlife trade. The study said five of the 25 most endangered primates were from Africa, six from the Indian Ocean island of Madagascar, nine from Asia, and five from South America, including the Ka'apor capuchin monkey in Brazil….

2012 Jun 07. Warming nears point of no return, scientists say. By David Perlman, SF Gate. Excerpt: The Earth is reaching a "tipping point" in climate change that will lead to increasingly rapid and irreversible destruction of the global environment unless its forces are controlled by concerted international action, an international group of scientists warns. Unchecked population growth, the disappearance of critical plant and animal species, the over-exploitation of energy resources, and the rapidly warming climate are all combining to bring mounting pressure on the Earth's environmental health…scientists from five nations, led by UC Berkeley biologist Anthony Barnosky, report their analysis Thursday in the journal Nature….

2012 Apr 5. Betting on Technology to Help Turn Consumers Green | by Marc Gunther, environment360. Excerpt: …U.S. consumers tell researchers they want to buy environmentally friendly products, …. Now a host of companies and nonprofits are trying to use new technology — from smartphones to social networking — to make it easier for buyers to make the green choice. …Dara O'Rourke …an associate professor of environmental and labor policy at University of California, Berkeley, wondered about the ingredients in Coppertone Water Babies; … it contained oxybenzone, a potential skin irritant. …Johnson's Baby Shampoo contained trace amounts of 1,4-dioxane, a probable human carcinogen. …O'Rourke started GoodGuide … as a social enterpr ise, … to persuade consumers to vote with their wallets for environmentally-friendly products and companies, and thereby help tackle big problems, including climate change, biodiversity loss, and industrial pollution. …a global initiative known as The Sustainability Consortium … is building scientific tools to measure and report on the lifecycle impact of thousands of products; but its progress has been painfully slow. No one doubts that green consumers can make difference. They can be credited for the success of a slew of small and mid-sized U.S. companies like Annie's Homegrown, Seventh Generation, and Stonyfield Farm that have built brands imbued with environmental goodness. …Joel Makower, the founder of media company GreenBiz, is skeptical about the power of green consumers — to whom he has been paying close attention since 1991 when he was co-author of a book, The Green Consumer. "A small percentage of consumers, by changing their habits, can move markets," Makower says. "It's an incredibly compelling notion. I just haven't seen it in the market."….Full article: http://e360.yale.edu/feature/betting_on_technology_to_help_turn_consumers_green/2513/

April 6. Press Release 11-071: Precedent-Setting Evidence of the Benefits of Biodiversity. National Science Foundation News. Excerpt: … Bradley J. Cardinale of the University of Michigan has produced a new study that finally verifies that biodiversity promotes water quality and explains how it does so. Specifically, the study reveals how biodiversity helps remove excess levels of nutrients from streams that commonly degrade water quality….

2010 June 8. Using the Internet to Save the Rainforest. By Juliane Von Mittelstaedt, ABC News. Excerpt: …The Surui will be soon be one of the first indigenous peoples that will be paid by the world to preserve its forest. They are being advised by investment bankers, lawyers, and managers. But the decisions will be all their own, taken at a gathering of 1,300 native Indios. Almir Surui believes his people need modernity to help them maintain their traditional way of life, that this is the only way they can save their forest, their culture, and their tribe. But because it is an experiment, the outcome is uncertain — for both the Surui and the rest of the world.
…Just last year, 130,000 square kilometers of forest was cut down or burnt, at least 10,000 square kilometers of this in Brazil. That may be the lowest figure in decades, but it's still too much. Twenty percent of the Amazon rainforest has already disappeared. The same amount has been damaged. On a purely proportional scale, the greatest amount of forest has been lost in the state of Rondônia.
…When the chief returned to his village, he brought with him a computer and an idea: that the Surui's only hope for survival lay in combining the two worlds of technology and tradition. It was the dawn of a new era.
…The chief's words convinced nearly all the Surui, who avidly began breeding and planting seedlings. Gradually the forest returned. Ignoring the rain and the heat, they planted more and more species: Açai palms, Ipé (trumpet trees), Brazil nut, mahogany. Women, children, and the elderly all lent a hand, clearing scrubland that looks like forest but is no more than brushwood, palm trees, and ferns. They are still planting to this day.
…Almir Surui first heard the term REDD — or "retchy", as he pronounces it — three years ago. The acronym stands for Reducing Emissions from Deforestation and Forest Degradation. He discovered that forests trap carbon dioxide, and companies around the globe are willing to pay a lot of money to have the trees soak up carbon dioxide on their behalf. They don't pay for a forest that is merely in existence, but rather for preventing its destruction.

2009 October 7. Peter Zahler: Saving Afghanistan's wildlife. By Phil McKenna, NewScientist. Excerpt: Interview with biologist Peter Zahler, who oversees the US-based Wildlife Conservation Society's work across Asia and the South Pacific. He established the Afghanistan office in Kabul in 2006. …The country has become synonymous with human conflict, but there's another battle going on – for its biodiversity.
…Why are you doing conservation work in Afghanistan?
It's a fascinating place in terms of biodiversity. Afghanistan is a crossroads of northern and southern species as well as mountain specialists like snow leopards and Marco Polo sheep.
…What is the biggest threat to wildlife in Afghanistan?
One of the major threats is the wildlife trade, mainly furs. We have discovered the primary driver for this trade is actually the international community: people in the military or in construction who are making a pretty decent salary but don't have much to spend it on….

2009 June 9. Afghanistan Protects 33 Species. By Andrew C. Revkin, The NY Times. Amid Afghanistan's struggles to stem violence and political instability, the country is slowly moving forward to protect its biological and environmental patrimony. The country recently established its first national park and now has created a list of 33 protected species, ranging from the snow leopard to the obscure goitered gazelle and paghman salamander. The Wildlife Conservation Society on Tuesday released photographs of snow leopards taken last month in the Wakhan Corridor region using automatically-triggered camera traps…

2008 August 22. Vote in Alaska Puts Question: Gold or Fish? By WILLIAM YARDLEY, The New York Times. Excerpt: DILLINGHAM, Alaska — Just up the fish-rich rivers that surround this tiny bush town on Bristol Bay is a discovery of copper and gold so vast and valuable that no one seems able to measure it all. Then again, no one really knows the value of the rivers, either. They are the priceless headwaters of one of the world's last great runs of Pacific salmon.
…What people are doing is fighting as Alaskans hardly have before. While experts say the mine could yield more than $300 billion in metals and hundreds of jobs for struggling rural Alaska, unearthing the metals could mean releasing chemicals that are toxic to the salmon that are central to a fishing industry worth at least $300 million each year. And while the metals are a finite discovery, the fish have replenished themselves for millenniums.
"If they have one spill up there, what's going to happen?" said Steve Shade, 50, an Alaska Native who has fished on Bristol Bay all his life, for dinner and for a living. "This is our livelihood. They're going to ruin it for everybody."
…On Tuesday, Alaskans will vote on Measure 4, an initiative intended to increase protections for streams where salmon live. Over just a few months, the measure has become one of the most expensively fought campaigns in state history, with the two sides expected to spend a total of more than $10 million. Opponents of the measure have outraised supporters by more than two to one.
…Opponents of the Pebble Mine worry that it will open the entire area to mining. For now, the most likely possibility is that Pebble Mine would be a combination of open-pit and underground, because of the way minerals are dispersed. Both methods could require huge holding areas for toxic mine waste with walls hundreds of feet high, as well as a facility for processing ore, pumps that remove millions of gallons of water from the ground and an 80-mile road in an area that is now accessible only by helicopter….

2008 July 2. Species extinction threat underestimated due to math glitch, says CU-Boulder study. Excerpt: Extinction risks for natural populations of endangered species are likely being underestimated by as much as 100-fold because of a mathematical "misdiagnosis," according to a new study led by a University of Colorado at Boulder researcher.
Assistant Professor Brett Melbourne of CU-Boulder's ecology and evolutionary biology department said current mathematical models used to determine extinction threat, or "red-listed" status, of species worldwide overlook random differences between individuals in a given population. Such differences, which include variations in male-to-female sex ratios as well as size or behavioral variations between individuals that can influence their survival rates and reproductive success, have an unexpectedly large effect on extinction risk calculations, according to the study.
"When we apply our new mathematical model to species extinction rates, it shows that things are worse than we thought," said Melbourne. "By accounting for random differences between individuals, extinction rates for endangered species can be orders of magnitude higher than conservation biologists have believed."…
"We suggest that extinction risk for many populations of conservation concern need to be urgently re-evaluated with full consideration of all factors contributing to stochasticity," or randomness, the authors wrote in Nature…

2008 April 30. An Unlikely Way to Save a Species: Serve It for Dinner. By Kim Severson. The NY times. Excerpt: Some people would just as soon ignore the culinary potential of the Carolina flying squirrel or the Waldoboro green neck rutabaga. But not Gary Paul Nabhan. He has spent most of the past four years compiling a list of endangered plants and animals that were once fairly commonplace in American kitchens but are now threatened, endangered or essentially extinct in the marketplace. He has set out to save them, which often involves urging people to eat them. Mr. Nabhan's list, 1,080 items and growing, forms the basis of his new book, an engaging journey through the nooks and crannies of American culinary history titled "Renewing America's Food Traditions: Saving and Savoring the Continent's Most Endangered Foods".
…He organized his list into 13 culinary regions that he calls nations, borrowing from Native American and other groups. The Pacific Coast from California to northern Mexico is acorn nation. Its counterpart on the mid-Atlantic coast is crab cake nation. Moose nation covers most of Canada. New Yorkers, for the record, live in clambake nation.
…Leading the way are members of the gastronomic group Slow Food U.S.A., which assesses whether foods on Mr. Nabhan's list are delicious and meaningful enough in the communities where they originated to be worth reviving and promoting. Foods that do become part of what the group calls its Ark of Taste. The Chefs Collaborative, a group of more than 1,000 professional cooks and others dedicated to sustainable cuisine, willingly signed on, too. Several members incorporated traditional ingredients into modern restaurant dishes, holding a series of picnics last year to show off their work. And everyone in Mr. Nabhan's alliance tried to encourage farmers and ranchers to grow the seeds and the breeds, promising to deliver buyers if they did. That is the most complicated part of reviving traditional food, said Makalé Faber Cullen, a cultural anthropologist with Slow Food U.S.A. who contributed to the book. Farmers are often more concerned with innovating and crossbreeding than in preserving cultural traditions or encouraging biological diversity.
…But Mr. Nabhan doesn't want people to eat everything on his list. The idea of eater-based conservation, which holds that to save something, one has to eat it, works well for agricultural products and some wild foods like clams that benefit from regular harvesting. For some wild species, however, like the foot-long, pink-fleshed Carolina flying squirrel, a harvest would create too much pressure on a tiny population. The squirrels used to make regular appearances in Appalachian game-meat stews. But as their forests declined, so did the squirrel population; they are now on state and federal endangered species lists. Even if catching them were legal, Mr. Nabhan says a trapper would be hard-pressed to bag more than half a dozen a season. Because the squirrel was once so important to the diets of North Carolina and east Tennessee, Mr. Nabhan included it on his list, along with a recipe for the thick vegetable stew called Kentucky burgoo. It calls for corn, lima beans, spring water and two pounds of cubed and fried squirrel meat. Just don't use flying squirrel. At least not yet.

14 August 2007. Call It a Comeback: Ferret Population Shows Big Growth in Wyoming. By HENRY FOUNTAIN, NY Times. Excerpt: Black-footed ferrets in the Shirley Basin in central Wyoming would seem to have had everything going against them a decade ago. A population of 228 was bred in captivity and introduced into the wild in the early 1990s as part of a program to save the species, but by 1997 most were wiped out by disease. Only five ferrets were spotted, and the animal, the most endangered mammal in North America, was thought to be well on the road to extinction.
But Martin B. Grenier of the University of Wyoming and colleagues report in Science that the ferrets have made a remarkable comeback. Starting in 2003, when more than 50 of the animals were spotted, the population has grown rapidly, and the observed population is now close to the original number. …The ferrets also seem to have overcome the problems of disease and low prey availability (their main food source, a type of prairie dog, is not very abundant and hibernates in the winter).

15 October 2006. Salmon Find an Ally in the Far East of Russia. New York Times. C.J. Chivers.
Excerpt: UTKHOLOK RIVER BIOLOGICAL STATION, Russia – All six native species of Pacific salmon remain abundant on the Kamchatka peninsula in Eastern Russia. One river alone, the Kol, is reported to have as many as five million returning salmon each year. Each year, Russian and American scientists say, a sixth to a quarter of the North Pacific's salmon originate in Kamchatka, a peninsula about the size of California. Estimates of the salmon fisheries' annual value in this region reach $600 million, and the fish are a crucial source of employment for Russia and other nations.
Now, in a nation with a dreary environmental record that is engaged in a rush to extract its resources, the peninsula's governments are at work on proposals that would designate seven sprawling tracts of wilderness as salmon-protected areas, a network of refuges for highly valuable fish that would be the first of its kind. Kamchatka is selecting protection zones not to create wildlife reserves, Mr. Chistyakov said, but because fish runs are the best foundation for the peninsula's economy. Oil, gas and mining sectors will be developed, he said, but will provide a comparably brief revenue stream. Sustainable fishing, he said, can last generations.
Encompassing nine entire rivers and more than six million acres, the protected watersheds would exceed the scale of many renowned preserved areas in the United States. Together they would be more than four times the size of the Everglades, nearly triple that of Yellowstone National Park and slightly larger than the Adirondack Park, which is often referred to as the largest protected area in the lower Un ited States.
These areas would be protected from most development. Their purpose would be to produce wild salmon – for food, profit, recreation and scientific study, and as a genetic reserve of one of the world's most commercially and culturally important fish. "What makes this special is that these rivers are being protected while they are still amazing fish producers," Mr. Klimenko said. "To preserve something that is not destroyed is much less expensive than restoring an ecosystem that is already broken."

Endangered species from The Center for Biological Diversity

6 June 2006. To Stem Widespread Extinction, Scientists Airlift Frogs in Carry-On Bags. Erik S. Lesser for The New York Times.
Excerpt: ATLANTA, June 5 – Of all the things airport security screeners have discovered as they rifle through travelers' luggage, the suitcases full of frogs were a first. In a race to save amphibians threatened by an encroaching, lethal fungus, two conservationists from Atlanta recently packed their carry-ons with frogs rescued from a Central American rain forest – squeezing some 150 to a suitcase – and requested permission from airlines to travel with them in the cabin of the plane. The frogs, snuggly swaddled in damp moss in vented plastic deli containers big enough for a small fruit salad, were perhaps the last of their kind, collected from a pristine national park that fills the bowl of El Valle, an inactive volcano in Panama.
In many parts of the world, habitat loss is thought to be the biggest driver of amphibian extinctions, but the frogs in El Valle are facing a more insidious threat.
A waterborne form of chytrid fungus is marching down the spine of the mountain range where they live. Scientists aren't exactly sure how the fungus, Batrachochytrium dendrobatidis, kills, but it seems to break down a protein in the skin called keratin that may be important for respiration. The skin of infected animals sloughs off in layers, and within two weeks, they die.
The chytrid fungus is thought to play a large role in the worldwide disappearance of amphibians, a trend terrifying to experts, who say it would be the first loss of an entire taxonomic class since the dinosaurs.
…Dr. Mendelson … and Ron Gagliardo, the amphibian conservation coordinator at the Atlanta Botanical Garden… wanted … to collect as many frogs of as many different species as they could and move them out of El Valle as soon as possible. … estimated they had only weeks to carry out the mass frog evacuation.
… in an apparent validation of their tactics, Dr. Mendelson said the chytrid fungus had recently been found in El Valle, as predicted, and he estimated 90 percent of the frogs there would be gone within 90 days.
"You won't hear scientists say this too often," Dr. Mendelson said. "But I wish we were wrong."
10 May 2006. By THE ASSOCIATED PRESS. HONOLULU — Twelve species of rare flies known for their elaborate courtship displays and found only in the Hawaiian Islands are now protected under the Endangered Species Act. Excerpt: The U.S. Fish and Wildlife Service announced the protected status for the highly valued picture-wing flies Tuesday. The Arizona-based Center for Biological Diversity sued the service in March 2005, accusing it of violating the Endangered Species Act. …The flies of Hawaii have been studied by scientists for four decades, said Kenneth Kaneshiro, a professor of entomology and director of the Center for Conservation Research and Training at the University of Hawaii. …Kaneshiro's own work focuses primarily on picture-wing flies. And a theory of evolution named after him postulates that it's not just natural selection but also mating behavior that plays a role in the birth of new species. Researchers have also found antibiotic resistant bacteria on some Hawaiian flies, including some of the newly protected species, that may help scientists find new ways to combat diseases such as bird flu and even cancer, he said.
U.S. Fish and Wildlife Service Endangered Species Program
Center for Biological Diversity
18 April 2006. Endangered, Rescued, Now in Trouble Again. By JIM ROBBINS, NY Times. Excerpt: WALL, S.D. – Black-footed ferrets, the weasel with the burglar's mask that was brought back to life after reaching the brink of extinction, are facing a new challenge from the spread of plague in prairie dogs, their only prey. The disease has slowed the growth of the wild population, which is constantly replenished by the introduction of captive-bred ferrets. And plague is now approaching a colony of prairie dogs that supports half the wild ferret population. Wildlife biologists are waiting to see if the disease will reach the Conata Basin here, a treeless moonscape next to Badlands National Park with the largest population of the highly endangered black-footed ferrets anywhere in the country. "If we lose Conata, oh boy, the program is in trouble," said Michael Lockhart, coordinator of the black-footed ferret recovery program for the federal Fish and Wildlife Service. There are now about 850 of the ferrets in the United States, about 350 in a captive breeding center at Fort Collins, Colo., and the rest at 10 sites around the West and one site in Mexico. About 250 of the wild ferrets live in the Conata Basin. The plague bacteria, Yersinia pestis, is the same one that caused the Black Death in Europe. …The black-footed ferret, the only ferret native to North America, was part of the Great Plains ecosystem that spread from Canada to Mexico, an expanse that was perforated with sprawling prairie dog towns. Because of predators, prairie dogs are vigilant and need clipped grasslands to feel secure, so they stayed near grazing buffalo herds. Ferrets, in turn, lived in the prairie dog towns, right in the midst of their food supply. One ferret eats about 140 prairie dogs each year. The prairie dogs are despised by many ranchers and farmers because they eat grass and often live near cattle herds, which substitute for buffalo. A ruthless private and federal campaign wiped out 99 percent of them by 1960. By the late 1970's, the black-footed ferret, deprived of its only prey, was thought to be extinct…. "Ferrets are the charismatic representative of a healthy prairie ecosystem," said Travis Livieri, director of Prairie Wildlife Research, a nonprofit research organization based here. "If we can restore ferrets to the prairies of the U.S.," Mr. Livieri said, "that means prairie dog numbers are healthy, which mean ferruginous hawks, swift foxes and burrowing owls."
11 October 2005. Foal by Foal, the Wildest of Horses Is Coming Back. By JOHN NOBLE WILFORD. NY Times. HUSTAI NATIONAL PARK, Mongolia – Excerpt: …Mongolia is a land of the horse. The warriors of Genghis Khan and his successors in the 13th century conquered most of Asia on the backs of sturdy horses. Today, nomads still mind their flocks from the saddle, and they never look more at home than in a race across the empty distances of the Gobi Desert, a study in fluid motion and the centaurian harmony of man and horse as one. But even the Mongols never managed to domesticate the wildest of horses, a species known as Equus ferus przewalskii, or P-horse for short. It is one of just two extant species of horse. All the breeds of the familiar domestic horse, from Shetland pony to Clydesdale, belong to the other species, which submitted to the bit and bridle 6,000 years ago. Przewalski's horse (pronounced zheh-VAHL-skee and named for the 19th-century Russian explorer who first identified it) is about the size of a large pony, with a stocky body in shades of tan to tawny, short brown legs and a dark mane that stands straight up. They once roamed Central Asia, and particularly Mongolia, where they are called takhi. They banded in families, called harems, of mares, foals and bachelor males overseen by a dominant male. In the 1960's, the takhi disappeared from the wild in Mongolia and everywhere, victims of overhunting for horse meat and habitat competition from people and their livestock. A few hundred survived in captivity, mainly in Europe. From that number, wildlife biologists led by a Dutch preservation group organized a breeding program and, in 1992, started reintroducing the P-horse in Mongolia. Officials here estimate that at least 300 of the horses, immigrants and their offspring, now inhabit the somewhat protected lands of national parks.
March 2005. Not for the Squeamish. OnEarth Magazine. The humble earthworm may hold the key to removing one of our most deadly environmental toxins: PCBs. Charles Darwin admired the earthworm extravagantly. "It may be doubted," he wrote in 1881, "if there are any other animals which have played such an important part in the history of the world as these lowly organized creatures." The earthworm is a natural organic chemist, cultivator, and fertilizer. But it may have yet another talent, one that Darwin would never have discovered: toxic cleanup specialist. It turns out that PCBs — among the nastiest of modern pollutants — may be no match for the humble earthworm.
Summer 2004. Prescription Rice: The Brave New World of Pharma Foods, by Melissa Pamer. Terrain magazine, pp. 10-13. Excerpt: … Farmers in California's flat, hazy rice fields have worked for years…to please the demanding Japanese palate and gain a toehold in its lucrative market. And it's beginning to work: roughly 40 percent of the rice grown in California goes to Japan. … Just in the past few years California's rice has finally earned some respect in Japan and other finicky Asian markets, and last year's crop could achieve the best return for farmers in the state's history. But now California farmers worry that the purity of their rice, its hard-won status, and their own livelihood may become casualties of the global debate on genetic modification. At issue is a new kind of rice-a new kind of farm crop, in fact-that is genetically engineered to produce pharmaceuticals. Using the same recombinant DNA techniques that have created GE foods, biotechnology companies are now making plants like rice, corn, and tobacco into "factories" for producing medically useful compounds….Over the past few months, a small Sacramento-based biotechnology company's aim to expand its experimental crop of pharmaceutical rice has caused a shake-up in the normally hermetic California rice industry. In October of last year, Ventria BioScience petitioned the California Rice Commission (CRC) for permission to grow 120 acres of two varieties of rice engineered to produce artificial versions of two human proteins-lysozyme and lactoferrin-which occur naturally in breast milk and tears. …Ventria's petition set off a review process. …"One little slip. One slip, that's all it's gonna take. If there's a mistake, the farmer is going to pay-big time," rice farmer Joe Carrancho told the CRC advisory board as it prepared to vote on Ventria's protocol in late March. In work boots and dusty blue overalls, Carrancho held up a chart showing 100 percent opposition to GMO wheat from Japanese consumers. "We are fearful," he said.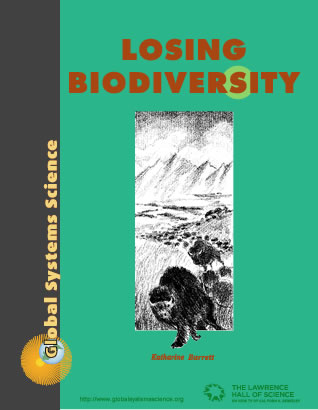 Non-chronological resources
IUCN – The World Conservation Union, through its Species Survival Commission (SSC) has for four decades been assessing the conservation status of species, subspecies, varieties and even selected subpopulations on a global scale in order to highlight taxa threatened with extinction, and therefore promote their conservation.
Help create species distribution maps from IUCN data – The International Union for Conservation of Nature Redlist (IUCN Red List) documents the conservation status of thousands of species of plants and animals. Data of the distribution of specific species can be downloaded from the IUCN Red List site and used to create a map with GIS software. More instructions and example maps can be found at Wikimedia Commons.
Create a Certified Wildlife Habitat – National Wildlife Federation. Gardening practices that help wildlife (e.g. reducing the use of chemicals, conserving energy and water, and composting) also help to improve air, water and soil. All species of wildlife need the basics of food, water, cover and places to raise young.