EU9C. 2003-2008 Energy for Transportation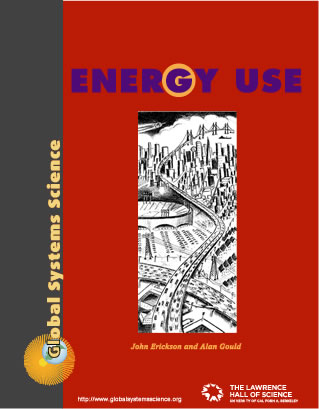 2008 December 15. Waste Coffee Grounds Offer New Source Of Biodiesel Fuel.Science Daily. Excerpt: Researchers in Nevada are reporting that waste coffee grounds can provide a cheap, abundant, and environmentally friendly source of biodiesel fuel for powering cars and trucks.
In the new study, Mano Misra, Susanta Mohapatra, and Narasimharao Kondamudi note that the major barrier to wider use of biodiesel fuel is lack of a low-cost, high quality source, or feedstock, for producing that new energy source. Spent coffee grounds contain between 11 and 20 percent oil by weight. That's about as much as traditional biodiesel feedstocks such as rapeseed, palm, and soybean oil.
…The scientists estimated…that spent coffee grounds can potentially add 340 million gallons of biodiesel to the world's fuel supply.
To verify it, the scientists collected spent coffee grounds from a multinational coffeehouse chain and separated the oil. They then used an inexpensive process to convert 100 percent of the oil into biodiesel.
…The scientists estimate that the process could make a profit of more than $8 million a year in the U.S. alone. They plan to develop a small pilot plant to produce and test the experimental fuel within the next six to eight months….2008 November 3. Neil Young on gas guzzlers: Long may you run. By Al Saracevic, San Francisco Chronicle. Excerpt: Leave it to Neil Young to make green technology cool.
The rock legend has created a company called Linc Volt Technology to promote the conversion of existing gas-guzzling cars into vehicles that run on alternative energy.
…Young, who likes his cars old and big, is launching his effort by converting a 1959 Lincoln Continental to run on electricity and natural gas…. All 5,000 pounds of it.
…"All we're doing is showing that you can run a car like this at 100 miles per gallon or more," said Young, standing next to the cream-colored beauty at a South San Francisco auto shop. "Our main focus is on developing the technology. We can tell people how to do it. Or, we can do it for you."
…The car's conversion to a green machine started about a year ago when Young was feeling guilty about driving his oil-burning behemoth….
He approached a Wichita, Kan., entrepreneur named Johnathan Goodwin and his company, H-Line Conversions, to do the job. But once he got to talking with Goodwin, he became convinced that there might be an even better solution.
H-Line had pioneered a new type of alternative-energy engine that makes a car run on a variety of fuel platforms. Here's how it works in a nutshell: For short runs, a car can be plugged in, charged and then run strictly on electricity using a rotary engine and its batteries. For longer hauls, there's also a generator in the car that runs on compressed natural gas. When electricity runs short, the generator kicks in and refuels the batteries. To make matters even more interesting, the car's generator will actually feed electricity back into your home when it's parked and plugged in in the garage.
"It's a power generator," Young said. "This thing can power up about a third of a city block. It'll make your meter run backward."…Fall 2008. Running Out of Gas. By Jim Kliesch, Catalyst, Union of Concerned Scientists. Federal regulators are shortchanging U.S. drivers by making new fuel economy standards weaker than the law meant them to be. UCS is working to reverse this trend and give consumers the clean car choices they deserve.2008 October 14. With Little Fuel, Eco-Racers Arrive in Las Vegas. By Steve Friess, The New York Times. Excerpt: Las Vegas — In a city accustomed to the catering to the strange and offbeat, the arrival Monday evening of Jack McCornack and Sharon Westcott in a topless, two-foot-tall green and yellow roadster at the front door of the storied Sahara Hotel-Casino still turned heads.
Gawkers couldn't have known that Mr. McCornack and Ms. Westcott had just driven the vehicle more than 800 miles over three days from Berkeley, Calif., but many nonetheless noticed the plastic tank of vegetable oil — a.k.a. fuel — affixed to the back.
In making it to Las Vegas in a total of 1,418 minutes without burning an ounce of petroleum, the duo from Cave Junction, Ore., collected a $5,000 prize in the Escape From Berkeley race.
…Beyond the requirement to use no petroleum products for fuel was the added twist that the participants would have to scavenge along the way for raw materials….
"I'm actually kind of shocked that anybody made it at all," said Jim Mason, the event's organizer and founder of a 20,000-square-foot open-air garage in Berkeley called Shipyard Labs where self-described "geeks and gearheads" work in shipping containers….
…Mr. McCornack's sole rival by Monday was a green Dodge Dakota that runs on oxygen, hydrogen and methane power converted from burned wood in a large black contraption. The vehicle was driven by Wayne Keith, a 59-year-old cattle rancher from Springville, Ala….
… Among the vehicles that didn't make it were a Mercedes-Benz that runs on vegetable oil, a two-man bicycle augmented by a one-horsepower electric motor that runs on ethanol, and a 15 m.p.h. steam-powered three-wheeler (two of which are wooden)….Summer 2008. The New Car Conundrum. By Christine Sarkis, Terrain Magazine – The Ecology Center. Excerpt: I've never embraced the consume-more-to-consume-less strategy; avoiding waste of any kind seems essential to environmental responsibility. It's one of the reasons I still drive a conventional gasoline car…
…When it comes to your carbon footprint, is it better to keep driving the car you already have or buy a new hybrid?
…How would the Prius, that iconic hybrid, stack up against my own not-very-new four-door hatchback?
…Since I am considering replacing my existing car with one that must be newly produced, I need to know how long it would take to make up for the emissions involved in manufacturing the Prius—the equivalent of about eighteen tanks of gas. Since I drive 10,000 miles each year, it would take about eleven months for the emissions to balance out….And since I'd be using less gas, I'd be saving over $900 a year at the pump. The clear message: When it comes to emissions, mileage matters more than manufacturing.
How much would driving a Prius reduce my overall carbon footprint? …In my case, there would be a 5,809 pound difference each year, which, even including the manufacturing emissions, translates to an impressive 11.8 fewer tons of carbon dioxide over five years. That's like erasing my carbon footprint for an entire year….
…After crunching my way through the whole equation, it seems that in my case the impulse to conserve by making the most of what I've got doesn't take into account vast differences in fuel efficiency. In California, where people drive more than 825 million miles each day, getting the most out of every gallon of gasoline has a tremendous environmental impact. That's reason enough for me to take another look at consuming a little more in order to use a lot less….2008 August 29. Surge in Natural Gas Has Utah Driving Cheaply. By CLIFFORD KRAUSS, The New York Times. Excerpt: SALT LAKE CITY — The best deal on fuel in the country right now might be here in Utah, where people are waiting in lines to pay the equivalent of 87 cents a gallon. Demand is so strong at rush hour that fuel runs low, and some days people can pump only half a tank.
It is not gasoline they are buying for their cars, but natural gas.
By an odd confluence of public policy and private initiative, Utah has become the first state in the country to experience broad consumer interest in the idea of running cars on clean natural gas.
Residents of the state are hunting the Internet and traveling the country to pick up used natural gas cars at auctions. They are spending thousands of dollars to transform their trucks and sport utility vehicles to run on compressed gas….
…Natural gas is especially cheap here, so that people spend about 87 cents for a quantity of gas sufficient to propel a car approximately the same distance as a $3.95 gallon of gasoline.
…some unique factors apply in Utah. Natural gas prices at the pump here are controlled and are the cheapest in the country, while the price of conventional gasoline is one of the highest. Questar Gas, the public utility, has compressed-gas pumps around the state open to the public, a fueling infrastructure that few states can match.
…Natural gas cars produce at least 20 percent less greenhouse gas per mile than regular cars, according to a California study….2008 August 13. Downtowns Across the U.S. See Streetcars in Their Future. By BOB DRIEHAUS, The New York Times. Excerpt: …Cincinnati officials are assembling financing for a $132 million [streetcar] system that would connect the city's riverfront stadiums, downtown business district and Uptown neighborhoods, which include six hospitals and the University of Cincinnati, in a six- to eight-mile loop. Depending on the final financing package, fares may be free, 50 cents or $1.
…At least 40 other cities are exploring streetcar plans to spur economic development, ease traffic congestion and draw young professionals and empty-nest baby boomers back from the suburbs, according to the Community Streetcar Coalition, which includes city officials, transit authorities and engineers who advocate streetcar construction.
…Modern streetcars, like those Cincinnati plans to use, cost about $3 million each, run on an overhead electrical wire and carry up to 130 passengers per car on rails that are flush with the pavement. And since streetcars can pick up passengers on either side, they can make shorter stops than buses.
Streetcar advocates point to Portland, Ore., which built the first major modern streetcar system in the United States, in 2001, and has since added new lines interlaced with a growing light rail system. Since Portland announced plans for the system, more than 10,000 residential units have been built and $3.5 billion has been invested in property within two blocks of the line, according to Portland Streetcar Inc., which operates the system….2008 June 16. Honda rolls out new zero-emission car. By Tomoko A. Hosaka, Associated Press. Excerpt: TAKANEZAWA, Japan (AP) — Honda's new zero-emission, hydrogen fuel cell car rolled off a Japanese production line Monday and is headed to Southern California, where Hollywood is already abuzz over the latest splash in green motoring.
The FCX Clarity, which runs on hydrogen and electricity, emits only water and none of the noxious fumes believed to induce global warming. It is also two times more energy efficient than a gas-electric hybrid and three times that of a standard gasoline-powered car, the company says.
Japan's third biggest automaker expects to lease out a "few dozen" units this year and about 200 units within three years. In California, a three-year lease will run $600 a month, which includes maintenance and collision coverage.
The FCX Clarity is an improvement of its previous-generation fuel cell vehicle, the FCX, introduced in 2005…
A breakthrough in the design of the fuel cell stack, which is the unit that powers the car's motor, allowed engineers to lighten the body, expand the interior and increase efficiency, Honda said.
The fuel cell draws on energy synthesized through a chemical reaction between hydrogen gas and oxygen in the air, and a lithium-ion battery pack provides supplemental power. The FCX Clarity has a range of about 270-miles per tank with hydrogen consumption equivalent to 74 miles per gallon, according to the carmaker.
The 3,600-pound vehicle can reach speeds up to 100 miles per hour.
The biggest obstacles standing in the way of wider adoption of fuel cell vehicles are cost and the dearth of hydrogen fuel stations…2008 May 21. New Trend in Biofuels Has New Risks. By ELISABETH ROSENTHAL, NY Times. Excerpt: ROME – In the past year, as the diversion of food crops like corn and palm to make biofuels has helped to drive up food prices, investors and politicians have begun promoting newer, so-called second-generation biofuels as the next wave of green energy. These, made from non-food crops like reeds and wild grasses, would offer fuel without the risk of taking food off the table, they said.
But now, biologists and botanists are warning that they, too, may bring serious unintended consequences. Most of these newer crops are what scientists label invasive species – that is, weeds – that have an extraordinarily high potential to escape biofuel plantations, overrun adjacent farms and natural land, and create economic and ecological havoc in the process, they now say….2008 April 7. Money Doesn't Grow on Trees, But Gasoline Might. NSF Press Release 08-056. Excerpt: Researchers make breakthrough in creating gasoline from plant matter, with almost no carbon footprint. Researchers have made a breakthrough in the development of "green gasoline," a liquid identical to standard gasoline yet created from sustainable biomass sources like switchgrass and poplar trees. …chemical engineer and National Science Foundation (NSF) CAREER awardee George Huber of the University of Massachusetts-Amherst (UMass) and his graduate students Torren Carlson and Tushar Vispute announced the first direct conversion of plant cellulose into gasoline components.
…While it may be five to 10 years before green gasoline arrives at the pump or finds its way into a fighter jet, these breakthroughs have bypassed significant hurdles to bringing green gasoline biofuels to market.
"It is likely that the future consumer will not even know that they are putting biofuels into their car," said Huber. "Biofuels in the future will most likely be similar in chemical composition to gasoline and diesel fuel used today. The challenge for chemical engineers is to efficiently produce liquid fuels from biomass while fitting into the existing infrastructure today."
…"Green gasoline is an attractive alternative to bioethanol since it can be used in existing engines and does not incur the 30 percent gas mileage penalty of ethanol-based flex fuel," said John Regalbuto, who directs the Catalysis and Biocatalysis Program at NSF and supported this research.
"In theory it requires much less energy to make than ethanol, giving it a smaller carbon footprint and making it cheaper to produce," Regalbuto said. "Making it from cellulose sources such as switchgrass or poplar trees grown as energy crops, or forest or agricultural residues such as wood chips or corn stover, solves the lifecycle greenhouse gas problem that has recently surfaced with corn ethanol and soy biodiesel." ….2008 Mar 18. Hydrogen Fuel Station Opens in White Plains. By DIANA MARSZALEK, NY Times. WHITE PLAINS. Excerpt: WITH a history of using alternative-fuel vehicles long before it became chic, White Plains now is the Northeast hub – and one of three cities nationwide – for a model program designed to put hydrogen-powered cars in consumers' hands.
In partnership with General Motors and a division of Shell Oil, the city has opened on its property the only hydrogen refueling station in the metropolitan area equipped for public use, G.M. and city officials said.
Proponents laud hydrogen-powered, or fuel-cell, vehicles for producing virtually no emissions and reducing the need for traditional fossil fuel. The vehicles are still in development – and out of most consumers' reach with price tags for some ringing in at nearly $90,000 – but they are already refueling at the station on the Public Works Department's refueling site.
…"The big benefit of using hydrogen as a fuel is that there is practically zero pollution," said Mr. Nicoletti, who oversees the city's approximately 400 vehicles, about 20 percent of which run on alternative energies including electricity, ethanol and compressed natural gas. "Water vapor is what comes out of the exhaust pipe." Maria Recchia-O'Neill of Rye Brook, who is one of the first two local residents to get one of the Equinoxes on a three-month loan, said driving the car had created even more interest in alternative fuels than she had expected. She is the science curriculum coordinator for the Port Chester Public Schools….2008 Mar 18. They May Not Use Gasoline, but They Sure Burn Through Water. By HENRY FOUNTAIN, NY Times. Excerpt: One way to reduce the world's dependence on oil is to produce more cars that get their power from the electrical grid rather than the gas pump. In the United States, replacing a large percentage of the roughly 235 million cars, light trucks and sport utility vehicles with all-electric vehicles and plug-in hybrids (which have a supplemental gasoline engine) would make a big dent in gasoline consumption, currently about 380 million gallons a day.
But such a shift would have an impact on another of the world's precious liquids – water. It takes a lot of water to produce electricity, both to mine and to process coal and other fuels and to cool power plants. …in an analysis in the journal Environmental Science and Technology, Carey W. King and Michael E. Webber of the University of Texas found …For every mile driven by a gas-powered vehicle that is displaced by one driven by an electric vehicle, … about three times as much water is consumed (that is, lost to evaporation) and about 17 times as much is withdrawn (used and returned to its source).
The researchers say the impact on water use does not mean a shift to electric vehicles is a bad idea. But …particularly in areas like the Southwest, that it should be considered in policy discussions about widespread use of electric vehicles.2008 Mar 11. Pollution Is Called a Byproduct of a 'Clean' Fuel. By Brenda Goodman, NY Times. Excerpt: Alabama's first biodiesel plant, a refinery that intended to turn soybean oil into earth-friendly fuel, has been polluting the local river… The spills, at the Alabama Biodiesel Corporation plant outside this city about 17 miles from Tuscaloosa, are similar to others that have come from biofuel plants in the Midwest. The discharges, which can be hazardous to birds and fish, have many people scratching their heads over the seeming incongruity of pollution from an industry that sells products with the promise of blue skies and clear streams… According to the National Biodiesel Board, a trade group, biodiesel is nontoxic, biodegradable and suitable for sensitive environments, but scientists say that position understates its potential environmental impact… In January, a grand jury indicted a Missouri businessman in the discharge, which killed at least 25,000 fish and wiped out the population of fat pocketbook mussels, an endangered species. Back in Alabama, Nelson Brooke of Black Warrior Riverkeeper, a nonprofit organization dedicated to protecting and restoring the Black Warrior River and its tributaries, received a report in September 2006 of a fish kill that stretched 20 miles downstream from Moundville… The agency did not charge Alabama Biodiesel. In August, Black Warrior Riverkeeper, in a complaint filed in Federal District Court, documented at least 24 occasions when oil was spotted in the water near the plant… In October 2005, the Alabama Department of Environmental Management informed Alabama Biodiesel that it would need an individual pollution discharge permit to operate, but the company never applied for one. The company operated for more than a year without a permit and without facing any penalties from state regulators, though inspectors documented unpermitted discharges on two occasions. For some, the troubles of the industry seem to outweigh its benefits. 15 January 2008. Virgin Atlantic Plans a Biofuel Flight. By NICOLA CLARK PARIS – Virgin Atlantic said Monday that it would conduct a demonstration flight next month of one of its Boeing 747 jets using biofuel – the first airborne test of a renewable fuel by a commercial jet. The airline, founded by the British billionaire Richard Branson, said a 747-400 plane would make the one hour and 20 minute journey from London Heathrow Airport to Amsterdam in late February using 20 percent biofuel and 80 percent conventional jet fuel. The test, without passengers, is part of a joint research project announced by Virgin, Boeing and the aircraft engine maker GE Aviation.15 January 2008. Europe May Ban Imports of Some Biofuel Crops. By JAMES KANTER. If approved, the law would prohibit the importation of fuels derived from crops grown on certain kinds of land–including forests, wetlands or grasslands.
20072 December 2007. San Francisco Fleet Is All Biodiesel. By CAROLYN MARSHALL. NY Times. Excerpt: Claiming it now has the largest green fleet in the nation, the city of San Francisco this week completed a yearlong project to convert its entire array of diesel vehicles – from ambulances to street sweepers – to biodiesel, a clean-burning and renewable fuel that holds promise for helping to reduce greenhouse gases.
Using virgin soy oil bought from producers in the Midwest, officials said that as of Friday, all of the city's 1,500 diesel vehicles were powered with the environmentally friendlier fuel, intended to sharply reduce toxic diesel exhaust linked to a higher risk of asthma and premature death.
"Just like secondhand smoke, diesel is one of the worst things we can breathe," said the city's clean vehicle manager, Vandana Bali of the Department of the Environment.
…Ms. Bali said the city's diesel vehicles now all used a fuel known as B20, a mix of 20 percent soy-based biofuel and 80 percent petroleum diesel fuel, which reduces toxic emissions of carbon monoxide, hydrocarbons and other pollutants that lead to global warming.
…In November, Mr. Newsom announced a new project called SFGreasecycle, a program to collect fats and cooking oils from restaurants, at no charge.
"We are collecting grease," Mr. Ballard said. "Waste fats and oils are a major source of backup in our sewage system. But we're taking the grease that would have gone down the drain and turning it into biodiesel."November 2007. Biofuels: An Important Part of a Low-Carbon Diet. Union of Concerned Scientists. If developed in a sustainable way, bioenergy does have the potential to produce both electricity and fuel with fewer risks than those associated with oil, coal, and nuclear technologies. But a rapid global expansion of bioenergy development could have profound negative environmental and economic consequences. If bioenergy is to become a part of our low-carbon future, farmers, producers, policy makers, and consumers will all have to be smart from the start. …To reduce transportation-related emissions-responsible for nearly 40 percent of the United States'
total global warming pollution-we need more efficient vehicles, fewer
miles driven, and lower-carbon fuels (i.e., fuels that generate
significantly less heat-trapping gases per unit of energy delivered
than today's petroleum-based gasoline and diesel). Hydrogen, electricity, and biofuels (fuels produced from plants) all have the
potential-if produced in a sustainable manner-to not only reduce
transportation-related emissions but also promote economic and energy
security by curbing our country's growing oil dependence. Biofuels
can quickly become a staple of a low-carbon fuel diet because they
integrate well with our existing fuel distribution infrastructure and
offer potentially abundant domestic supplies with significant
opportunities for growth….2007 November 5. In Portland, Cultivating a Culture of Two Wheels. By WILLIAM YARDLEY, The New York Times. Excerpt: PORTLAND, Ore. – …Cyclists have long revered Portland for its bicycle-friendly culture and infrastructure, including the network of bike lanes that the city began planning in the early 1970s. Now, riders are helping the city build a cycling economy.
…what is most distinctive about the emerging cycling industry here is the growing number of smaller businesses, whether bike frame builders or clothing makers, that often extol recycling as much as cycling, sustainability as much as success.
…Mia Birk, a former city employee who helped lead Portland's efforts to expand cycling in the 1990s, said the original goals were rooted in environmental and public health, not the economy.
"That wasn't our driving force," Ms. Birk said. "But it has been a result, and we're comfortable saying it is a positive result."
Ms. Birk now helps run a consulting firm, Alta Planning and Design, which advises other cities on how to become more bicycle-friendly. In a report for the City of Portland last year, the firm estimated that 600 to 800 people worked in the cycling industry in some form. A decade earlier, Ms. Birk said in an interview, the number would have been more like 200 and made up almost entirely of employees at retail bike stores.
…the city is nurturing the cycling industry, and there are about 125 bike-related businesses in Portland, ….
…Sam Adams, a city commissioner in charge of transportation, joined development officials to help lure the show to Portland. It seemed a natural fit. The city regularly ranks at the top of Bicycling Magazine's list of the best cycling cities and has the nation's highest percentage of workers who commute by bike, about 3.5 percent…. Drivers here are largely respectful of riders, and some businesses give up parking spaces to make way for bike racks.
"Our intentions are to be as sustainable a city as possible," Mr. Adams said. "That means socially, that means environmentally and that means economically. The bike is great on all three of those factors. You just can't get a better transportation return on your investment than you get with promoting bicycling."….28 October 2007. Reimagining the Automobile Industry by Selling the Electricity. By JOHN MARKOFF, The New York Times. Excerpt: SAN FRANCISCO, Oct. 28 – Shai Agassi, a Silicon Valley technologist who was in competition to become chief executive of SAP, one of the world's largest software companies, has re-emerged with a grand plan to reinvent the world's automobile industry around battery-powered all-electric cars.
Others are developing green cars, like the Tesla and Chevrolet Volt. However, Mr. Agassi is not planning to make cars, but instead wants to deploy an infrastructure of battery-charging stations in the United States, Europe and the developing world.
The new system will sell electric fuel on a subscription basis and will subsidize vehicle costs through leases and credits.
"We're basically saying this is just like the cellular phone model," he said. "If you think of Tesla as the iPhone, we're AT&T."
…General Motors has said it hopes to have advanced lithium-ion battery technology in place to commercialize its planned Chevrolet Volt, but those batteries are still being developed.
There are also issues of safety with existing lithium-ion batteries that have become unstable under extreme temperatures.
"If you listen to the car companies, they suggest there is a fix, but it's not there yet," said Stephen J. Girsky, a partner at the investment firm Centerbridge Partners who formerly served as an adviser to General Motors.
However, the new venture, which Mr. Agassi has named, for now, Better Place, would be viable even with existing lithium-ion battery technology, he said….30 September 2007. Ethanol's Boom Stalling as Glut Depresses Price. By CLIFFORD KRAUSS. Excerpt: NEVADA, Iowa, Sept. 24 – The ethanol boom of recent years – which spurred a frenzy of distillery construction, record corn prices, rising food prices and hopes of a new future for rural America – may be fading.Only last year, farmers here spoke of a biofuel gold rush, and they rejoiced as prices for ethanol and the corn used to produce it set records.…The average national ethanol price on the spot market has plunged 30 percent since May, with the decline escalating sharply in the last few weeks…..
..While generous government support is expected to keep the output of ethanol fuel growing, the poorly planned overexpansion of the industry raises questions about its ability to fulfill the hopes of President Bush and other policy makers to serve as a serious antidote to the nation's heavy reliance on foreign oil……Many industry experts say the worst problems are temporary and have been intensified by transportation bottlenecks in getting ethanol from the heartland to the coasts, where it is needed most….The falling price of ethanol comes in sharp contrast to the rise in crude oil prices. Lower ethanol prices help reduce gasoline prices at the pump, where ethanol is available, but because it constitutes 10 percent or less in most blends, the impact for the consumer is marginal.
Congress essentially legislated the industry's expansion by requiring steadily higher quantities of ethanol as a gasoline blend, a kick-start that was further spurred by the proliferation of bans on a competing fuel additive used to help curb air pollution.
But the ethanol industry, which is also heavily subsidized by federal tax incentives, got far ahead of the requirements of the law, rapidly building scores of plants and snapping up a rising share of the corn harvest….Already, ethanol producers are poised to outpace that mandate, with capacity expected to reach 7.8 billion gallons by the end of 2007 and 11.5 billion gallons by 2009, although some in the industry are now predicting that the expansion could slow….
…"As ethanol supply incr eases over the next 12 months, the challenge will be to find a home for it," said Mark Flannery, head of energy equity research at Credit Suisse. "The ethanol surplus is here already."September 2007. StartUp U. California Alumni feature. Excerpt: With global warming breathing down our necks, energy is hot. And at Berkeley, green ideals are teaming up with that other green-money.
…Having just announced a $500 million ten-year deal with oil giant BP to found a new Energy Biosciences Institute on campus, Steven Chu, the Nobel Prize winner and head of Lawrence Berkeley National Laboratory (LBNL), made a pitch for more: "We are seeking industry partnerships É We seek solutions. We don't seek, dare I say, science papers anymore."
Across campus, green ideals are teaming up with the other green-money. Typical of the new "double-greens" is the group that organized the March symposium, a multidisciplinary club of grad students called the Berkeley Energy and Resources Collaborative, or BERC….
Unlike previous generations of environmentalists, who saw capitalism as "part of the problem," the new greens see it as part of the solution, if not the solution.
…BERC co-chair Merrian Fuller, a first-year MBA candidate at Haas …"We have to experiment much more and be willing to fail," she said. "We have to realize some policies and initiatives might not work out."
…Convinced that early regulation could avoid environmental disaster and benefit the state's economy, the governor and the California Legislature passed AB 32, the greenhouse gas legislation…. These regulations, which could eventually allow expensive new technologies to compete with cheap, entrenched fuels such as oil, natural gas, and coal, made the very idea of a green tech "moon shot" feasible.
LBNL director Steven Chu … searched for technologies that were in their infancy, where improvements might make a big difference.
…By process of elimination, Chu arrived at two promising avenues for research: energy efficiency-a field pioneered by Berkeley physicist Art Rosenfeld-and harnessing the power of the sun. Sunlight can be captured by both technology and plants, which led him to identify the fields of photovoltaics, nanotechnology, electrochemistry, artificial photosynthesis, catalysis (producing hydrogen from water using sunlight), batteries (to hold energy produced by solar cells), and biofuels. Chu imagined a spectrum of biofuels, ranging from ethanol-which requires modest leaps in innovation-to more technically challenging fuels, such as butane and octane, that could be used by both airplane and conventional auto engines. Chu dubbed these sun-related projects Helios.
Summer 2007. Fueling Our Future. Coop America. Interactive analysis of alternative fuels. Excerpt: There's a lot of talk about "alternative fuels" to gasoline and diesel these days, especially as national security concerns make reducing our dependence on foreign oil a priority. As the world wakes up to the climate crisis, it's become apparent that we need to do something drastic about our transportation — which produces 28 percent of our emissions in the US — to stem the greenhouse gas tide.
The truth is, not all of the "new" fuels are created equal. In fact, some are nearly as bad as gasoline in their environmental impacts, and others can't be scaled up in a meaningful way without creating other problems….10 August 2007 (SF Chronicle). New scooter zips along nicely for pennies per mileMichael Taylor, Chronicle Auto Editor. Excerpt: Bay Area zero-emission advocates got their first test ride Thursday on a zippy new all-electric motor scooter … that will cost them just pennies in electrical power. The plug-in hybrid automobile crowd …gathered at San Francisco's Presidio to see the latest wrinkle in emission-free transportation – an electric motor scooter called the Vectrix that can whiz along at 60 miles an hour. At $11,000, the Vectrix may be a bit pricey, …Marc Geller, a San Francisco photographer who owns a rare all-electric Toyota RAV4… said of the Vectrix: "I've ridden it and it's fantastic. It's all about the (electric) plug and environmental concerns, petroleum concerns. I think it's totally cool, compared to that noisy piece of [#$%&*]." He was referring to a loud gas-powered vehicle that sped past as a few Vectrixes quietly tooled around the Presidio's main parade ground …The 462-pound Vectrix scooter takes two hours to recharge its batteries on 220-volt house current and three hours on a 110-volt current. Its makers say it has a top speed of 62 mph and, when traveling at a constant speed of 40 to 45 mph, has a range of about 60 miles on a charge. It is freeway legal and is sold in San Francisco by British Motor Cars. …But it's the price that gets people. "Eleven thousand dollars? It's bloody insane," said Morris Friedlander, a veteran scooter and motorcycle dealer. …He said a typical scooter buyer might spend $3,000 or more – sometimes up to $8,000 – for a new gasoline-powered scooter that will run circles around the Vectrix and still get 50 to 80 mpg. After riding the Vectrix, Friedlander said, "the speed is acceptable and the weight is well balanced and the brakes worked well….8 August 2007. Ethanol Is Feeding Hot Market for Farmland. By MONICA DAVEY, The New York Times. Excerpt: DEKALB, Ill. – While much of the nation worries about a slumping real estate market, people in Midwestern farm country are experiencing exactly the opposite. Take, for instance, the farm here – nearly 80 acres of corn and soybeans off a gravel road in a universe of corn and soybeans – that sold for $10,000 an acre at auction this spring, a price that astonished even the auctioneer…. Skyrocketing farmland prices, particularly in states like Illinois, Iowa and Nebraska, giddy with the promise of corn-based ethanol, are stirring new optimism among established farmers. …Unknown is what will come of land prices if corn loses its place in the ethanol world and is surpassed by another source like cellulosic ethanol from switchgrass.
"Right now, a lot are still betting that corn-based ethanol will be around a while," said Mr. Duffy, who is also the director of the Beginning Farmer Center, which assists farmers who are starting out. He noted two other farming booms, in the 1910s and the 1970s, which were each later followed by periods of depression.
"In five years, corn-based ethanol will be around," Mr. Duffy said. "Fifteen years? I'm not as convinced."8 August 2007. Cooking Up More Uses for the Leftovers of Biofuel Production. By HILLARY ROSNER, NY Times. Excerpt: The baking tins and muffin cups lining the countertops in a corner of Ronald Holser's cluttered laboratory were filled with curious substances resembling angel food cakes and loaves of bread. …The concoctions were prototypes for biodegradable weed barriers and sticky films intended to hold grass seeds on the ground long enough to germinate.
If Mr. Holser, a research chemist, and his colleague Steven F. Vaughn, a plant physiologist, are successful, they will have found more than ecologically friendly ways to fight weeds and grow grass.
They will have found innovative uses for a byproduct of the production of biodiesel fuel, glycerol. This, in turn, could help transform the biodiesel industry into something that more closely resembles the petroleum industry, where fuel is just one of many profitable products.
"Just like petroleum refineries make more than one product that are the feedst ock for other industries, the same will have to be true for biofuels," said Kenneth F. Reardon, a professor of chemical and biological engineering at Colorado State University in Fort Collins. "Biorefining is what the vision has to look like in the end."
Glycerol is used in a variety of products, including foods, soap and dynamite. But as biodiesel fuel production in the United States has risen, the market for glycerol has become saturated.
If scientists like Mr. Holser, …can expand the number of valuable uses for the syrupy liquid, biodiesel makers could sell their glycerol instead of paying someone to haul it away.
"Every week I get at least one or two calls from biodiesel producers who have all this glycerol and don't know what to do with it," Mr. Holser said….6 August 2007. The BATT FabLab: Road to a Better Battery. Science@Berkeley. Contact: Allan Chen, The better transportation battery – a battery for hybrid-electric and plug-in hybrid vehicles – needs to be lighter than today's battery, store more charge, and last through more charge-discharge cycles. Also, it needs to be safe, affordable, and compact enough to fit under the hood. That's a tall order. Developing a better battery for vehicles requires a multipronged approach to research and development, that of the Department of Energy's BATT program: Batteries for Advanced Transportation Technologies.
…BATT research includes using nanoprobe diagnostics to study advanced battery materials and computer modeling to improve lithium-ion (Li-ion) battery chemistry. Li-ion batteries are of considerable interest because they are lightweight and store more charge per unit weight than those currently used in hybrid electric vehicles.
…"All battery assembly work now takes place inside of glove boxes to keep out water, which is a real killer in lithium-ion batteries," says Battaglia. Water is limited to less than one part per million in the boxes' inert atmosphere; by contrast, the dry rooms in many battery manufacturing facilities limit water in air to 50 parts per million.
…Before lithium-ion batteries can be manufactured economically and meet performance requirements for hybrid vehicles, battery engineers have to learn to control the performance of the electrodes in Li-ion …battery's lifetime, the number of charge-discharge cycles it can run through before degrading too much to operate, the total amount of charge it can store – which translates directly into vehicle range – and how much charge it can discharge per second – which translates into vehicle acceleration.
…Keeping water out of the battery system is a significant problem for battery engineers. …Water in a lithium-ion battery reacts with a lithium salt to form an acid, which is thought to attack the cathode, causing its dissolution.
"We need to know how much water can get into the system before the performance begins to degrade," says Battaglia.
In the lab's glove boxes, Battaglia's research team manufactures test cells in an extremely low-humidity environment, then introduces water in higher and higher amounts. The researchers measure decrease in battery performance for different kinds of cells. Battery manufacturers, who need cost-effective ways to make batteries without letting in water, are extremely interested in this work….6 August 2007. Plug-in Prius Turns Heads – Ferrari of Hybrids. By Michael Taylor, Chronicle Auto Editor (San Francisco Chronicle). Excerpt: It looks pretty much like any other Toyota Prius, sitting in its Redwood City garage, but there is that telltale yellow industrial-strength power cord coming out of its tail and snaking around to a 120-volt electrical outlet.
…The Natural Resources Defense Council and the Electric Power Research Institute, an electrical power industry group, said widespread use of plug-in hybrids, which use little gasoline, would help the environment and reduce oil consumption.
…Toyota said it would provide two factory-made Prius plug-in hybrids to the University of California – at campuses in Berkeley and Irvine – for a two-year test on U.S. roads. The Chronicle's own test drive the other day showed that the plug-in Prius is much like the regular plugless one sold in Toyota showrooms, but with a few tantalizing exceptions. By far, the most arresting (or non-arresting) detail is when you start out driving the plug-in. The car is absolutely silent – that's the electric motor – but when you move down the street, it continues its silence (the regular Prius turns on its engine soon after takeoff). By now, however, you're not caring about electric-this, gasoline-that. You are mesmerized by a dashboard-mounted instrument whose digital readout shows your gas mileage leaping from 54 mpg to 145 mpg to 421 mpg to 999 mpg, depending on how much of a lead foot you are.
…In the Prius, the nation's most popular hybrid, the electric motor is powered by nickel metal hydride batteries. …In the plug-in hybrid owned by Felix Kramer, here in Redwood City, those original batteries have been replaced by some 4,000 lithium-ion batteries, which are twice as powerful as the old batteries. Kramer's car is the showpiece of his homegrown plug-in hybrid organization, the California Cars Initiative, a 5-year-old nonprofit that extols the virtues of plug-ins – the car is emblazoned with decals touting its 100-mpg-plus capabilities. The car, a 2004 model, was converted by Energy CS, in Monrovia (Los Angeles County) at a cost of about $15,000. Energy CS is one of a handful of firms in the United States and Canada converting Priuses in to plug-in hybrids…. Kramer's Web site (www.calcars.org )….26 July 2007. CALIFORNIA/UC to street-test 2 plug-in hybrid Toyota PriusesMichael Taylor, San Francisco Chronicle Staff Writer. Excerpt: Toyota took a big step Wednesday toward marketing plug-in hybrid cars — vehicles that run mostly on rechargeable batteries and can go 100 miles on a gallon of gas — when it announced it would provide two specially made Priuses to the University of California for testing on U.S. roads. The Japanese company will be the first major carmaker to put the experimental electric-gas hybrid cars on American streets for daily driving when the Priuses take to the road in Berkeley and Irvine this fall.
…The cars look like normal Priuses, but unlike the showroom model, the experimental version runs mostly on its electric motor and plugs into a 110-volt house current for overnight charging.
…A big problem with developing plug-in hybrid cars historically has been in their batteries. A few small firms that have converted showroom Priuses to plug-ins have done so by removing the car's nickel metal battery and replacing it with a lithium ion battery, twice as powerful as the original. But some lithium ion batteries, particularly those used in laptop computers, have overheated and caught fire. Toyota's experimental hybrids will simply add a second nickel metal battery….25 July 2007. Transportation researchers to test Toyota plug-in hybrid vehicles. UC BERKELEY Press Release. Excerpt: The University of California, Berkeley, has been awarded $750,000 to conduct, along with project partner groups, the first real-world tests of and research with an automaker-produced, plug-in hybrid electric passenger vehicle (PHEV), the campus's Institute of Transportation Studies announced today (Wednesday, July 25). UC Berkeley transportation researchers will work on the project with the California Air Resources Board, California Energy Commission, Toyota Motor Sales, U.S.A., Inc., UC Irvine and the Bay Area Air Quality Management Distri ct. …Under the agreement, Toyota is providing vehicle technology and support engineering services to allow the PHEV and fuel cell vehicles to be tested and analyzed under various conditions. The Bay Area Air Quality Management District will support air pollutant emission and air quality modeling efforts led by UC Irvine in collaboration with the South Coast Air Quality Management District. UC Irvine will also receive a PHEV to test and analyze, and will work with UC Berkeley on behavioral response assessments for Southern California settings.
…According to a statement by Toyota, "the big advantage is that the PHEV's prototype battery pack is capable of storing significantly higher levels of electricity supplied by 'plugging into the grid' for periodic recharging sessions.
"With significantly more electric power in reserve, the vehicle will be capable of operating in pure-electric mode for longer periods of time and at much higher speeds than the current Prius. This will result in substantial gains in fuel economy … over current conventional hybrid systems."20 July 2007 CLEANER FUTURE? PLUG IN/Electric hybrid cars hold promise of slashing greenhouse gases. (San Francisco Chronicle) Zachary Coile, Chronicle Washington Bureau. Excerpt: Washington — …plug-in hybrid electric cars… with fuel economy that can exceed 100 miles per gallon — could play a crucial role in fighting global warming and America's addiction to foreign oil. A study released Thursday by the Palo Alto-based Electric Power Research Institute and the Natural Resources Defense Council confirmed…: Hybrid electric cars, if widely adopted in the United States, would yield huge reductions in greenhouse gases over today's fleet of gas-fueled cars and hybrid vehicles. …If most Americans switched to electric hybrids by 2050, greenhouse gases would be slashed by 450 million metric tons annually — the equivalent of taking 82.5 million cars, about one-third of the U.S. fleet, off the road…. GM is already hyping its concept car, the Chevrolet Volt …The new vehicles are powered by batteries that can be charged at home but also carry a backup gas tank for longer trips beyond the range of most electric cars. …The study found that if 60 percent of Americans shifted to plug-in hybrids by 2050, it would lead to an increase in electricity usage of 7 to 8 percent — a relatively small increase, indicating that hybrids would not necessarily require a surge of new power plant construction. Plug-in hybrids are charged mostly at night, when demand for electricity is low. At the same time, the report estimates that electric hybrids would displace the need for 3 … to 4 million barrels of oil per day by 2050, more than twice what the United States imports each day from Saudi Arabia. …no matter what energy source was used to produce the electricity, whether coal, nuclear, hydroelectric, wind or solar… Electric hybrids generated 40 to 65 percent less greenhouse gas than gas-fueled vehicles and 7 to 46 percent less than conventional hybrids. …UC Davis Professor Andrew Frank, whose vehicle design center has produced nine different plug-in concept vehicles, is seen as one of the founders of the movement. …Comparing the Hybrids
CHEVROLET VOLT Range: 640 miles with batteries and on-board generator; 40 miles on batteries only; Weight: 3,200 pounds; Recharge time: 6.5 hours
TOYOTA PRIUS Mileage: 55 combined; 60 city / 51 highway; Weight: 2,932 pounds; Recharge time: None15 July 2007. A New French Revolution's Creed: Let Them Ride Bikes. By KATRIN BENNHOLD, NY Times. Excerpt: PARIS,France- About a dozen sweaty people pedaled bicycles up the Champs-Élysées on Sunday toward the Arc de Triomphe, as onlookers cheered.
These were not the leading riders of the Tour de France racing toward the finish line, but American tourists testing this city's new communal bike program. "I'm never taking the subway again," said a beaming Justin Hill, 47, a real estate broker from Santa Barbara, Calif.
More than 10,600 of the hefty gray bicycles became available for modest rental prices on Sunday at 750 self-service docking stations that provide access in eight languages. The number is to grow to 20,600 by the end of the year.
The program Vélib (for "vélo," bicycle, and "liberté," freedom), is the latest in a string of European efforts to reduce the number of cars in city centers and give people incentives to choose more eco-friendly modes of transport.
"This is about revolutionizing urban culture," said Pierre Aidenbaum, mayor of Paris's trendy third district, which opened 15 docking stations on Sunday. "For a long time cars were associated with freedom of movement and flexibility. What we want to show people is that in many ways bicycles fulfill this role much more today."
Users can rent a bike online or at any of the stations, using a credit or debit card and leave them at any other station.
A one-day pass costs 1 euro ($1.38), a weekly pass 5 euros ($6.90) and a yearly subscription 29 euros ($40), with no additional charges as long as each bike ride does not exceed 30 minutes….2007 MAY/JUNE The Case for Electric Bicycles. -Joelle Novey, RealMoney: Coop America. Save on the expense of a second car and curb your emissions with the latest generation of "human-electric hybrid" bikes.SUMMER 2007. Felix Kramer and the First Plug-In Hybrids. Coop America. By Sarah Tarver-Wahlquist. Excerpt: In 2004, Felix Kramer gathered with a group of engineers and car junkies in a friend's garage. Their goal: to make a hybrid car that would plug into the wall, giving it a greater ability to run on electricity.
The concept had been pioneered by University of California Davis professor Andrew Frank years before, and with the help of student teams, Frank had built several plug-in electric hybrid prototypes that were generating excitement among environmentalists, engineers, and car lovers. …Electric vehicle enthusiasts were thrilled by the 2004 Toyota Prius, which was equipped to run solely on battery-stored electricity in Japan, but not in the US. Prius owners across the country started adding extra batteries to the car to increase its electric range, and Kramer gathered together a group of experts to find a way to plug the Prius in. The result was the PRIUS+, a plug-in hybrid electric vehicle that gets over 100 miles to the gallon, puts out half the greenhouse gas emissions of a conventional vehicle, and costs almost half as much per mile to drive.
…Kramer loves educating people about the vehicle, and has seen people responses to a plug-in car evolve from "What is this?" to "Why are carmakers holding back?" Kramer's answer to that last question is that "carmakers are slow to change, and make bad decisions all the time." He hopes that demonstration cars like the PRIUS+, and other plug-in conversions underway by Hymotion and others will prove the viability of plug-in technology, motivating carmakers to stop dragging their feet….27 May 2007. Solar Sailors–Harbor ferry line goes high tech By Ginger Adams Otis, New York Post. The transportation wave of the future will include solar-powered ferries with special sunshine-grabbing sails. The first of these "green ferries" in America could be launched in New York Harbor by Circle Line, which has partnered with an Australian shipbuilder to build a $8 million vessel for its Statue of Liberty-Ellis Islan d route. …It was while watching a sailboat race along Australia's Gold Coast that the idea for a massive "solar wing" – the vessel's key element – came to Solar Sailor co-founder Robert Dane. The wing can be manipulated into different positions – including folding flat in high winds…. Covered with ray-absorbing, reflective-glass panels, the wing measures 50 by 23 feet. Like a large sail, is rotated into position to capture maximum sun- and wind-generated energy….
Even on a cloudy day, enough energy is generated to charge the vessel's main batteries and keep the boat running – including its plasma TVs. While the vessel will cost about $2 million more than traditional ferries, Meyer said, it burns one-third less fuel, saving hundreds of thousands annually…. [Hybrid marine power combines electric drives with the power and range of hydrocarbon/alternative fuels. Like the hybrid car; the system is controlled and optimised by a computer. In the case of a hybrid marine power system, renewable energy available on the water such as solar power can also charge batteries and the vessel can sail.]
See also http://www.bluewaternetwork.org/news_stories/ss/solar_sailor_0606.pdf6 May 2007. A Two-Wheeled Option (With a Battery) for Commuters. By BARRY REHFELD, New York Times. Excerpt: JEFF BAUM … travels 10 miles each way from his home in Frisco, Colo., to his office in Breckenridge – … 9,800 feet in the Rockies – to his job as the executive director of the Breckenridge Music Festival. For most of his 10 years with the festival, he had driven a standard gasoline-powered sport utility vehicle. Last September, though, he started leaving it at home for something cheaper, quieter and cleaner: an electric bicycle. It takes him a little longer to get to work, but the bike is more dependable, more nimble, more invigorating and just more fun than the S.U.V., he said. "I personally feel very good about it," said Mr. Baum, 53, who spent $7,000 for an Optibike. "[http://www.optibike.com/ ] I get the fresh air and, in fact, by switching to the bike, here is one of the few ways in which I as an individual can have a good impact on our environment." Electric bikes …typically used at speeds of up to 20 miles per hour without pedaling. They can generally cover 20 to 50 miles on a battery charge, well within the distance of many daily commutes. …amid higher fuel prices and deepening worries about the environment, they are emerging as a viable option for commuting, shopping and other local trips. Prices of electric bikes can run from a few hundred dollars for cheap models to $2,000 or more. …Electric bikes, popular in Asia and Europe, have yet to gain much of a following in the United States. The number sold here is in the tens of thousands a year, compared with 10 million in a recent year in China….The Quando, made by eZee, has a lithium-ion battery, which is lighter, more powerful (and more expensive) than the lead acid battery…
…bike from Veloteq, a company based in Houston, for $1,450….resembles a scooter and has a padded seat big enough for two people, backup pedals at the side of the footrests and a security system….29 April 2007. On the Road, Hope for a Zero-Pollution Car. By DON SHERMAN, The New York Times. Excerpt: LAKEHURST, N.J. …In dozens of laboratories and research centers, scientists and engineers are busy searching for ways to reduce the cost and improve the practicality of hydrogen-powered vehicles. Development has progressed to the point that some of these prototype vehicles are in daily service, commuting around Detroit, delivering packages in Washington, serving urban bus routes….FORD E-450 SHUTTLE …In the conversion to hydrogen, some of the passenger area was walled off to house six pressure tanks wrapped in carbon fiber, each rated for storage at 5,000 pounds per square inch. …this vehicle drives like a bus. The husky V-10 provides ample urge to get the rig rolling briskly. The supercharger sounds like a distant police siren….GENERAL MOTORS HYDROGEN3 … Under acceleration, the HydroGen3 sounds like an angry golf cart. With only 100 horsepower on tap, it requires more than 15 seconds to reach 60 m.p.h. ….TOYOTA PRIUS … configured to run on hydrogen by ECD Ovonics. The 1.5-liter 4-cylinder engine was fitted with a turbocharger and intercooler and produces roughly the same power and torque as a gasoline-hybrid version; … ECD Ovonics, …focused its expertise on carrying hydrogen in solid form in tanks filled with powdered metal. Two tanks fitted under the Prius's floor are filled with hydrogen by connecting a 1,500 p.s.i. hose to a standard fitting. The tank capacity is 7.9 pounds, enough for nearly 200 miles….BMW HYDROGEN 7 …a modified 6-liter V-12 and a superinsulated storage tank to provide dual-fuel mobility. The liquid hydrogen offers a 125-mile driving range; when that is consumed, a button on the steering wheel switches the engine over to run on gasoline for 310 more miles from the standard 19.6-gallon gas tank. The engine is tuned to deliver nearly the same power on either fuel. The detuned engine and 500 pounds added to carry hydrogen safely impair performance slightly, but the Hydrogen 7's 143-m.p.h. top speed and 400-mile range easily surpass existing fuel-cell vehicles. While running on hydrogen, the only traces of carbon compounds in the exhaust come from engine oil consumed during combustion….MERCEDES-BENZ F-CELL …In the tall four-seat A-class, passengers sit above the drivetrain, … This arrangement is also a handy way to package the bulky storage tanks and electronics necessary to for the fuel cell. The 20-second start-up ritual is accompanied by a chorus of clicks, whirs and buzzes. …With only 87 horsepower to move 3,380 pounds, acceleration is sluggish. …the run to 60 m.p.h. takes 15 seconds and a governor limits top speed to 87 m.p.h. ….HONDA FCX … A 127-horsepower A.C. electric motor is fed by a fuel cell twice the size of a home computer that produces 100 kilowatts of power. Driving the FCX demonstrated impressive performance: acceleration from zero to 60 m.p.h. takes less than 10 seconds and top speed is more than 90 m.p.h. …Next year, Honda will begin building the FCX in small numbers for demonstration fleets.17 April 2007. Renewed Push for Ethanol, Without the Corn. By MATTHEW L. WALD and ALEXEI BARRIONUEVO. NY Times. Excerpt: JENNINGS, La. … in October 1998, … ethanol from crop wastes seemed to be just around the corner. It still is. …the Energy Department was predicting that ethanol produced from cellulosic waste would be in the market by about 2009 in the same volume as ethanol from the conventional source, corn. But no company has yet been able to produce ethanol from cellulose in mass quantities that are priced competitively with corn-based ethanol. And without the cellulosic ethanol, the national goal for ethanol production will be impossible to reach. "Producing cellulosic ethanol is clearly more difficult than we thought in the 1990s," said Dan W. Reicher, who was assistant secretary of energy efficiency and renewable energy at the time of the first ceremony and who spoke here then. …If making the technology work to produce ethanol from cellulose was important in the 1990s, it is even more critical now. Because of growing concerns about oil imports and climate change, Mr. Reicher said, "it is essential that we figure this out, and fast."…So why has no one figured out a way to make ethanol from materials like the sugar cane wastes enginee rs are working with here? In fact, engineers at several companies have done that – but only at the lab level. One company, Iogen, has a pilot plant running in Ottawa and hopes to build a larger operation soon. Abengoa, a Spanish company, says it plans to open a plant in northern Spain late this year, and wants to build a factory in Kansas. Broin Companies, of Sioux Falls, S.D., is planning to expand a corn ethanol plant in Emmetsburg, Iowa, to use cellulose as well. But everyone is still struggling to develop a method that is cost competitive with corn ethanol – not to mention competing with gasoline and other fuels from oil without subsidies. …The broad concept is the same everywhere. Yeast is used to turn sugar into alcohol, a process learned thousands of years ago. The easiest way to get sugar is from sugar cane. Corn provides carbohydrates, long chains of starch that are easily broken into sugars. Mr. Heissner is hopeful that stems, stalks, wood chips and other materials will replace the corn….16 April 2007. Tyson Foods and ConocoPhillips to Produce Diesel Fuel From Animal Fat. NY Times. Excerpt: HOUSTON, April 16 – Tyson Foods and ConocoPhillips have cooked up a new recipe for your pickup truck. The two companies announced Monday that they were forming an alliance to produce and market diesel fuel made from pork, poultry and beef fat. It was another sign that farmers and agribusinesses, which are now producing corn for ethanol, will be playing an increasingly large part in the country's energy future. The new brew should be available at the neighborhood filling station by the end of the year. The companies said that the diesel, which will be shipped and distributed through existing pipelines from ConocoPhillips refineries, would burn cleaner than conventional diesel. Much of the feedstock for the fuel will come from several Tyson rendering plants. "This strategic alliance is a big win for the entire agricultural sector because it paves the way for great participation of fats and oils in renewable fuels," said Richard L. Bond, Tyson's president and chief executive….27 March 2007. If we want to save the planet, we need a five-year freeze on biofuels. George Monbiot, The Guardian. Excerpt: Oil produced from plants sets up competition for food between cars and people. People – and the environment – will lose….The governments using biofuel to tackle global warming know that it causes more harm than good. But they plough on regardless. In theory, fuels made from plants can reduce the amount of carbon dioxide emitted by cars and trucks. Plants absorb carbon as they grow – it is released again when the fuel is burned. By encouraging oil companies to switch from fossil plants to living ones, governments on both sides of the Atlantic claim to be "decarbonising" our transport networks. …So what's wrong with these programmes? …Already we know that biofuel is worse for the planet than petroleum. The UN has just published a report suggesting that 98% of the natural rainforest in Indonesia will be degraded or gone by 2022. Just five years ago, the same agencies predicted that this wouldn't happen until 2032. But they reckoned without the planting of palm oil to turn into biodiesel for the European market. This is now the main cause of deforestation there and it is likely soon to become responsible for the extinction of the orangutan in the wild….23 March 2007. Valley, environmental groups charged up about plug-in hybrids. By Matt Nauman, Mercury News. Excerpt: From Silicon Valley to China, the groundwork is being laid for plug-in hybrid vehicles that get more of their power from electricity and less from gasoline. In Palo Alto on Thursday, Plug-in Bay Area, a coalition that includes the Rainforest Action Network, Bluewater Network, CalCars, Pacific Gas & Electric and others, and the Silicon Valley Leadership Group, led by Carl Guardino, announced a partnership to support plug-ins hybrids. Nothing specific was unveiled at the event, but those present, including Palo Alto Mayor Yoriko Kishimoto, pledged to work to encourage local companies and governments to show their support of plug-ins by placing "soft orders" for them. Soft orders are public statements of support for the concept; no company is mass-producing plug-in hybrids yet. About two dozen plug-in hybrids exist in the United States. Like a traditional hybrid, plug-ins have both electric motors and batteries as well as a gasoline engine. The difference, advocates say, is that plug-ins have more robust batteries, which allow them to achieve the equivalent of 100 mpg. And they can be charged using a home's electricity. Also Thursday, automotive entrepreneur Malcolm Bricklin revealed in a phone interview more about his plans to build plug-ins in China and sell them in the United States. He intends to build four-door models costing about $35,000 that can go 40 to 50 miles on electricity and then use a small gasoline motor to extend the driving range another 300 miles. They might go on sale in 2009. See also http://www.pluginpartners.org/21 March 2007. MASSIVE DIVERSION OF U.S. GRAIN TO FUEL CARS IS RAISING WORLD FOOD PRICES. By Lester R. Brown. Earth Policy Institute. Eco-Economy Update 2007-3. Excerpt: If you think you are spending more each week at the supermarket, you may be right. The escalating share of the U.S. grain harvest going to ethanol distilleries is driving up food prices worldwide. Corn prices have doubled over the last year, wheat futures are trading at their highest level in 10 years, …Some 16 percent of the 2006 U.S. grain harvest was used to produce ethanol. With 80 or so ethanol distilleries now under construction, enough to more than double existing ethanol production capacity, nearly a third of the 2008 grain harvest will be going to ethanol. …There are alternatives to this grim scenario. A rise in auto fuel efficiency standards of 20 percent, phased in over the next decade would save as much oil as converting the entire U.S. grain harvest into ethanol. One option that is gaining momentum is a shift to plug-in hybrids. Adding a second storage battery to a gas-electric hybrid car along with a plug-in capacity so that the batteries can be recharged at night allows most short-distance driving–daily commuting and grocery shopping, for example–to be done with electricity. …cars could run largely on electricity for the equivalent cost of $1 per gallon gasoline….March 2007. Leading the Way in Clean Vehicle Design. Catalyst magazine, Union of Concerned Scientists. By Erin Rogers and Spencer Quong. Excerpt: UCS vehicle engineers have designed a minivan called the Vanguard that uses existing technology to offer drivers an unbeatable combination of performance, safety, affordability, and lower global warming emissions. …Improved engine …Greener fuels. …Advanced transmissions …Load reduction
…The Vanguard would emit 43 percent less heat-trapping pollution than the average vehicle on the road today-using technology that is already available. What's more, the Vanguard technology and fuel package could be applied to every class of vehicles to achieve similar savings on both global warming emissions and fuel costs. ….January 2007. Idling Gets You Nowhere. Would you drive a car that gets zero miles to the gallon? Of course not. Yet that is your mileage whenever your engine idles. Idling wastes money and fuel, contributes to air pollution, and generates carbon dioxide emissions that cause global warming. …Unfortunately, many people believe that idling is necessary or even beneficial-a false perception that has carried over from the 1970s and 1980s, when engines needed time to warm up (especially in colder temperatures). Fuel-injection vehicles, which have been the norm since the mid-1980s, can be restarted frequently without engine damage and need no more than 30 seconds to warm up even on winter days. …idling longer than that could actually damage your engine in the long term… leaving residues in the engine that can contaminate engine oil and make spark plugs dirty. ….No matter what time of year, minimize your idling with the following tips: When first starting your car, idle for no more than 30 seconds. Except when sitting in traffic, turn your engine off if you must wait in your car for more than 30 seconds. You can still operate the radio and windows without the engine running.
2006December 2006. Notice from GSS teacher, Debbie Avalon-King: The future is Now!Click on this site <http://www.youtube.com/v/ry6w3mRm-FM>http://www.youtube.com/v/ry6w3mRm-FM and press play. …not the Mazda Rx8, wait until the new GM [Hy-Wire fuel cell] car comes up. This is the car of the future. Note from Alan Gould: The clip is good for discussion purposes. It has a serious flaw at the end where the gentleman implies that it runs on seawater and has water as it's only exhaust. The latter is essentially true, but the former is false. It's conceivable to develop a system where seawater could be electrolyzed to produce H2 but the only systems I know of currently use fresh water. In any case it requires an electrical energy source. Ideally that would be renewable energy source from wind, solar, tidal, and so forth, but many people are saying that we'll continue to burn fossil fuel for electricity. There is also a way to extract H2 from fossil fuel, a process called "reforming". At the GM website, http://www.gm.com/company/gmability/adv_tech/400_fcv/index.html
they say, "…four important challenges must be addressed before practical fuel cell use can become a reality. They are hydrocarbon fuel reforming, storage, cost and infrastructure development." No mention of using renewable energy systems to generate H2.15 November 2006. Honda's vision of the future — a car powered by hydrogen. Michael Taylor, Chronicle Staff Writer (SF Chronicle) Excerpt: Monterey — The future of driving, if Honda has anything to say about it, came to a Monterey County race track Tuesday in the form of a dark red sedan that is slated to be the first fuel cell car on the planet to come off a production line. The Honda FCX looks like a slightly futuristic version of a blend of cars, especially those made by Honda Motor Co. … Honda says that within two years it plans to produce and lease to the public an untold number of cars based on the concept car the company put on display Tuesday. Tentative plans call for leasing the car for perhaps $600 or $700 a month. Automakers typically lease experimental cars to the public rather than sell them outright as a way of retaining control of them. … Honda knows it faces enormous barriers as it tries to introduce a completely new way to propel a car. The biggest problem is where to fuel it. Gov. Arnold Schwarzenegger's long-touted "hydrogen highway" is behind schedule, said Honda's FCX product planner, Christine Ra. Still, a few stations accommodate fuel cell cars, and more are planned, said Catherine Dun- woody, executive director of the California Fuel Cell Partnership, … "There are 23 in California, mostly in Southern California," Dunwoody said Tuesday, "and 14 more are on the way. 8 November 2006. Archer Daniels to Look Beyond Corn for Fuel Sources. By ALEXEI BARRIONUEVO, NY Times. Excerpt: CHICAGO, Nov. 8 – Archer Daniels Midland's new chief executive outlined a broad strategy Wednesday for the company to dominate the growing bioenergy industry, but offered few specifics on how it would carry out that vision. Patricia A. Woertz, who took over in May, said A.D.M., the grain-processing giant, would seek to maintain its leadership in biofuels, like ethanol, by diversifying its production sources beyond corn. The plan includes possible investments in Brazil to make sugar for ethanol and in Indonesia to make palm oil for biodiesel, as well as export opportunities for biofuels in India and elsewhere. …The company plans to expand its ethanol capacity in the United States to 1.6 billion gallons a year by the end of 2008, from 1.1 billion gallons a year now. Ms. Woertz also said A.D.M. would look to invest in so-called cellulosic ethanol made from agricultural waste and nonfood crops. But she and other company officials declined to say which kind of crop A.D.M. favored for such production. …A.D.M., which processes corn, soybeans and other crops into vegetable oils and products like high-fructose corn syrup, ethanol and biodiesel, has had record sales and profits the last two years. That growth has been driven largely by high ethanol prices, which topped $4.20 a gallon this summer. Global demand for food will more than double by 2050, and by then traditional energy supplies will be inadequate to meet demand, Ms. Woertz said. Demand for ethanol and biodiesel is growing more quickly than production capacity in both the United States and Europe, she said. Only 47 percent of gasoline today is blended with ethanol, Edward Harjehausen, a senior vice president at A.D.M., said Wednesday….2 November 2006. As Investors Covet Ethanol, Farmers Resist The New York Times. By ALEXEI BARRIONUEVO. Excerpt: MALTA BEND, Mo. – Farmers do not see fast money very often. But with big profits gushing forth from ethanol plants, dozens of Wall Street bankers, in loafers and suits, have been descending on the cornfields of the Midwest promising to make thousands of farmers rich overnight.
Most of them, though, are proving surprisingly reluctant to cash in.
In this sleepy town of 250, for example, people have lived on the edge of despair for decades, dreaming of a way to make their corn worth more than $2 a bushel. Seeking a way out, a group of farmers from here and surrounding communities scoured the state three years ago to raise the money for a $60 million plant that would turn some of their corn into ethanol for cars and lift their incomes.
When ethanol prices soared to more than $4 a gallon this summer, the plant became a roaring success.
And that is when the big money types came knocking. New offers – some as high as $275 million – have rolled in just about every week from an investment bank or hedge fund seeking to buy the plant. For the farmers, particularly those who borrowed part of their investment, a sale could have meant a profit of as much as 10 times what they put in.
So far, however, the plant owners have said no. To them – and to many other farmers who have invested in ethanol around the country – the ethanol plants represent more than a winning lottery ticket. Instead, they signify an emotional investment in the future of their farms and communities, a chance for greater independence and a sense of pride that they are helping make America less dependent on foreign oil….
…"I have been farming for 50 years and this is something we have been waiting for all our lives: a way to increase the value of our agricultural commodities," said Marvin Oerke, 66, another board member. "I would hate to turn loose this opportunity to leav e something for the kids and grandkids."….September 2006. Ethanol. Catalyst Magazine, Union of Concerned Scientists. Don MacKenzie – an engineer in the Clean Vehicles Program. Excerpt: …Ethanol offers many of the same benefits as gasoline and diesel, including ease of handling and storage, but it is typically blended with gasoline because ethanol does not evaporate well at cold temperatures-making it hard to start a car running on pure ethanol in cold weather. All of today's gasoline-burning cars and trucks can use a blend of 10 percent ethanol (known as E10) or less without any engine modifications; E10 accounts for more than 99 percent of all fuel ethanol consumed in the United States.
…Almost 20 years ago, in an effort to stimulate alternative-fuel use and reduce oil dependence, Congress created an incentive program that gives manufacturers of flex-fuel vehicles (FFVs) credit for higher fuel economy, under the assumption that vehicles running on ethanol blends reduce total gasoline consumption. The incentive assumes FFVs use E85 half the time; however, today's FFVs use E85 only about one percent of the time. As a result, automakers are getting much more credit than they deserve.
…Blends of 85 percent ethanol, known as E85, can be used in "flex-fuel" vehicles (FFVs) designed to run on gasoline or any current ethanol blend….
From an air quality perspective, E85 is preferable to E10. E85 produces higher emissions of toxic formaldehyde and acetaldehyde but lower overall emissions of volatile organic compounds (VOCs, a key precursor to smog) than either E10 or pure gasoline. E10 actually produces higher VOC emissions than pure gasoline.
…While ethanol will not decrease the number of visits to the fuel pump, there is no question that it has a positive role to play in helping to reduce our petroleum dependence and the risks of dangerous global warming. But in the near term, we can achieve the greatest oil and consumer savings by improving the fuel economy of new vehicles. These efficiency gains will help lower the costs of an ethanol future.9 August 2006. Hot sports car with no gas tank. San Francisco Chronicle. Excerpt: …This could be the future of electric cars. The … Tesla Roadster … will do zero to 60 mph in four seconds and will top out at 130 mph. … 40 well-heeled customers have paid $100,000 each for a car, even though they won't get their new toys for at least a year. …Tesla was the brainchild of Silicon Valley entrepreneur Martin Eberhard and Marc Tarpenning, who co-founded the Rocket e-book firm. "When you make a handheld electronic device," Eberhard said, "you're obsessed with the energy density of your batteries. I was also looking for my next car." Eventually, he got in touch with Tom Gage, president of AC Propulsion, a San Dimas (Los Angeles County) firm that had already made the TZero, a brutally fast electric-powered sports car. AC had made only a few cars, and Eberhard says he invested in the company and drove its lithium ion-battery-powered car for about three months "as a daily driver." …Down the road, Tesla plans a four-door electric-powered sedan that would sell for somewhere between $50,000 and $65,000. …The king of the heap, pricewise, is the Venturi Fetish, a speedy little electric sports car handmade in Monaco and selling for more than $600,000. …Commuter Cars of Spokane, Wash., makes the Tango, something that looks like a four-wheeled motorcycle and was different enough to attract actor George Clooney as its first (and, so far, only) buyer. Commuter Cars Vice President Bryan Woodbury says the car will do zero to 60 in four seconds (like the Tesla) and, in the spirit of these exclusive wheels, costs about $108,000. …Universal Electric Vehicles of Thousands Oaks (Ventura County) makes a convertible sports car (the Spyder) that it says will, like the others, be doing that zero to 60 dance in around four seconds, according to Vice President Gregory Lane and will be relatively cheap — under $70,000. …Phoenix Motorcars in Ojai figures its niche is SUVs and SUTs (sport utility truck), using bodies made in South Korea and electric motors built in Torrance. The vehicles will sell for about $45,000 each…..25 June 2006. THE ENERGY CHALLENGE – For Good or Ill, Boom in Ethanol Reshapes Economy of Heartland. By ALEXEI BARRIONUEVO. Excerpt (NY Times): Dozens of factories that turn corn into the gasoline substitute ethanol are sprouting up across the nation, from Tennessee to Kansas, and California, often in places hundreds of miles away from where corn is grown. …The modern-day gold rush is driven by a number of factors: generous government subsidies, surging demand for ethanol as a gasoline supplement, a potent blend of farm-state politics and the prospect of generating more than a 100 percent profit in less than two years. The rush is taking place despite concerns that large-scale diversion of agricultural resources to fuel could result in price increases for food for people and livestock, as well as the transformation of vast preserved areas into farmland. …Despite continuing doubts about whether the fuel provides a genuine energy saving, at least 39 new ethanol plants are expected to be completed over the next 9 to 12 months, projects that will push the United States past Brazil as the world's largest ethanol producer. The new plants will add 1.4 billion gallons a year, a 30 percent increase over current production of 4.6 billion gallons, according to Dan Basse, president of AgResources, an economic forecasting firm in Chicago. By 2008, analysts predict, ethanol output could reach 8 billion gallons a year. …But many energy experts are also questioning the benefits of ethanol to the nation's fuel supply. While it is a renewable, domestically produced fuel that reduces gasoline pollution, large amounts of oil or natural gas go into making ethanol from corn, leaving its net contribution to reducing the use of fossil fuels much in doubt. …"The cost of the alternative – of staying addicted to oil and filling our atmosphere with greenhouse gases, and keeping other countries beholden to high gasoline prices – is unacceptable," said Nathanael Greene, senior policy analyst at the Natural Resources Defense Council in New York. "We have to struggle through the challenges of growing and producing biofuels in the right way."….2 June 2006. Bio-Town. Slide show and audio narration by Monica Davies for NY Times. Pig manure, cow manure to be used to make ethanol to replace gasoline fuel and natural gas. The town has hundreds of "flex-fuel cars that are ready to use either gasoline or E-85 (ethanol). There is article on Bio-Town also. 2 June 2006. Asian Cars Won 40% of Market Last Month By MICHELINE MAYNARD and NICK BUNKLEY. NY Times. Excerpt: DETROIT, June 1 – Three decades ago, with fuel supplies running short . and long gas lines around the corner, Asian cars won their first converts in the American market. …Now that average gas prices are flirting with $3 a gallon, consumers are rushing to them again. Sales figures reported Thursday showed that Toyota, Honda and other Asian manufacturers claimed a record 40 percent of the American market in May, when sales of fuel-efficient vehicles like the Toyota Corolla, Honda Civic and Hyundai Sonata all rose 20 percent or more compared with May 2005. For Detroit companies, which have continued to aggressively market their costly new sport utility vehicles and pickup trucks despite the high gas prices, market share last month dropped to 52.9 percent – their second-lowest in history. …In all, industry sales for May dropped 4.6 percent compared with 2005, …Car sales rose nearly 2 percent, but sales of S.U.V.'s, pickups and minivans fell 10.2 percent. Toyota, the company causing the most trouble for Detroit, took a record 15.9 percent of the American market in May, when its sales rose 12.3 percent from 2005. … said Laura Ries, president of Ries & Ries, an Atlanta marketing firm…"Hey, they had plenty of time to see this coming. Cheap fuel wasn't going to last forever, because nothing lasts forever."… May 13, 2006. Full Tanks Put Squeeze on Working Class. By ROBIN POGREBIN. NY Times. Excerpt: MIAMI BEACH, May 12 – Giving up the occasional rib-eye steak hasn't been the hardest part for Ana Lopez, although her husband is a red-meat man. Ana Lopez, housekeeping manager at the Bentley Hotel, worries about paying $60 a week to fill the tank for her 60-mile round trip to work. More difficult are having to tell her 11-year-old son that he cannot go to the movies, and swearing off Sunday visits to her sister in Pembroke Pines or to her brother in Miami Lakes. These are the sacrifices required now that it costs $60 to fill her aging Toyota 4Runner. …As many drivers struggle to cope with soaring fuel prices, working-class people like Ms. Lopez who commute long distances to their jobs are suffering the most. In many cases, they had moved far away from major metropolitan areas to be able to afford decent houses. Now, paradoxically, the cost of gas is making the distance prohibitively expensive. …Aline Lacombe, who travels from Palm Beach County to her job as a legal assistant at the Justice Department in downtown Miami, has stopped driving altogether. As a result, her commute now includes two train rides and a shuttle, and takes close to two hours each way, at least twice what it used to. "It's a nightmare," said Ms. Lacombe, a 39-year-old mother of three children under 10. She is also losing sleep because of the longer commute: wake-up time is 5:20 a.m. now; it used to be 7. For Ms. Lacombe, gasoline costs used to be about $100 a week, about 11 percent of her $45,000 annual salary; that figure is closer to $200 a week now.
For Ms. Lopez, driving to and from work used to cost $30 a week; now it costs $80. With an annual income of $32,000, that means nearly 13 percent of her income goes for gas, instead of about 5 percent, as in the past. …Ms. Lopez could try to car-pool. But she values her autonomy. "I don't want to depend on nobody," she said. "I'm not that kind of person." …13 May 2006. Gas Prices and Rate Worries Rattle Consumer Confidence. By VIKAS BAJAJ and JEREMY W. PETERS. NY Times. Excerpt: Several months of rising gasoline prices appear to be deflating some of the enthusiasm American consumers exhibited at the start of the year. …"It's pretty clear that people have been really rattled by" high gasoline prices, said Ian Shepherdson, chief United States economist at High Frequency Economics. "The big question is, How much of an impact has it had on spending?" The answer to that question is not obvious. Nor is it clear that the economy will suffer from a slowdown in spending, as long as it remains relatively modest. Indeed, it could be a benefit. That is because the Federal Reserve is counting on the recent economic boom to cool off enough that it can take a breather in its two-year campaign of raising interest rates to keep inflation in check. For now, the signals are mixed. …Consumers are finding creative ways to cope with higher gasoline costs. Ross Edwards, a corporate project manager from Pittsburgh, said his family's gasoline cost has doubled in the last year, prompting his wife, Toni, and him to take a chartered company bus to New York this weekend, instead of driving. …"We're not eating at the expensive restaurants anymore," he said. "It's more Red Lobsters, Friday's and Olive Gardens. We're staying away from the restaurants with white tablecloths." …19 May 2006. Largest Hummer to Go the Way of the Dodo. By MICHELINE MAYNARD and NICK BUNKLEY. NY Times. Excerpt: DETROIT, – General Motors is preparing to give a final salute to the hulking Hummer H1, the ultimate in sport utility might and, to its many critics, the ultimate in environmental incorrectness. About 12,000 H1's have been sold to the public, and the current price is around $140,000. G.M. said Friday that it expected to stop building the H1, flagship of its Hummer line, next month. The move comes 14 years after it first went on sale to the public. The H1, originally called simply the Hummer, and lately known as the H1 Alpha, is derived from the military vehicle called the Humvee. … G.M. has added two slightly smaller Hummers, the stately H2, introduced in 2002 and the relatively petite H3, which went on sale last year. Perhaps because there are more choices of Hummers, or because H1's moment of military chic simply has passed because of the conflict overseas, sales of the H1 have plummeted. …With diesel fuel prices around $3 a gallon, it costs more than $150 to fill up the H1's two gas tanks, which together hold 51.5 gallons. And with G.M. on a push to recast its image as a green company, "it's time for it to go away," Mr. Pinelli said of the biggest Hummer. Environmentalists, who have used the H1 as an automotive punching bag since it first heaved onto American streets, could hardly contain themselves. "It's one thing if it's carrying soldiers to and from a fight," said Daniel Becker of the Sierra Club, which maintains an anti-Hummer Web page called "Hummerdinger.org." "It's another if it's hauling lattes home from Starbucks." For its part, G.M. said high fuel prices were not the reason it pulled the plug on the H1. …7 February 2006. Corn Power Put to the Test. By MATTHEW L. WALD, NY Times.Excerpt: AMES, Iowa – The endless fields of corn in the Midwest can be distilled into endless gallons of ethanol, a clean-burning, high-octane fuel that could end any worldwide oil shortage, reduce emissions that cause global warming, and free the United States from dependence on foreign energy. …There is only one catch: Turning corn into ethanol takes energy. For every gallon that an ethanol manufacturing plant produces, it uses the equivalent of almost two-fifths of a gallon of fuel (usually natural gas), and that does not count the fuel needed to make fertilizer for the corn, run the farm machinery or truck the ethanol to market. The use of all that fossil fuel to make ethanol substantially reduces its value as an alternative source of energy. Not that ethanol is useless.
200530 December 2005. His Car Smelling Like French Fries, Willie Nelson Sells Biodiesel. By DANNY HAKIM. NY Times. Excerpt: The diesel fuel BioWillie [wnbiodiesel.com]is sold in four states….Willie Nelson has birthed his own brand of alternative fuel. It is called, fittingly enough, BioWillie. And in BioWillie, Mr. Nelson, 72, has blended two of his biggest concerns: his love of family farmers and disdain for the Iraq war. …"I knew we needed to have something that would keep us from being so dependent on foreign oil, and when I heard about biodiesel, a light come on, and I said, 'Hey, here's the future for the farmers, the future for the environment, the future for the truckers," Mr. Nelson said in an interview this month. …In some ways, it is a return to the origins of the diesel engine; some of Rudolf Diesel's first engines ran on peanut oil more than a century ago. …Mr. Nelson's BioWillie is aimed mostly at truckers and is usually sold as B20 [20% biodiesel, 80% regular diesel] …Daniel Becker, the Sierra Club's top global warming expert, said …"In order to grow soybeans, you need multiple passes over the field with diesel tractors, you need a lot of fertilizer that's energy intensive to produce and, at the end of the day, you have a product that is no boon for the environment." …26 November 2005. Battle Lines Set as New York Acts to Cut Emissions. By DANNY HAKIM, NY Times. Excerpt: ALBANY, Nov. 23 – New York is adopting California's ambitious new regulations aimed at cutting automotive emissions of global warming gases, touching off a battle over rules that would sharply reduce carbon dioxide emissions while forcing the auto industry to make vehicles more energy efficient over the next decade. Stricter automotive rules are intended to curb greenhouse gas emissions from traffic-choked places like the Brooklyn-Queens Expressway. … But the auto industry has already moved to block the rules in New York State, and plans to battle them in every other state that follows suit. Environmentalists say the regulations will not lead to the extinction of any class of vehicle, but simply pressure the industry to sell more of the fuel-saving technologies they have already developed, including hybrid systems that use a combination of electricity and gasoline. And that, they say, will curtail one of the main contributors to global warming. "The two biggest contributors to global warming are power plants and motor vehicles," said David Doniger, a senior lawyer for the Natural Resources Defense Council. "If you deal with them, you deal with more than two-thirds of the problem." But automakers contend that the regulations will limit the availability of many sport utility vehicles, pickup trucks, vans and larger sedans, since they will effectively require huge leaps in gas mileage to rein in emissions. The industry also says the rules will force them to curb sales of more-powerful engines in the state, and ultimately harm consumers by increasing the cost of vehicles. The standards …will be phased in starting with 2009 models and require a roughly 30 percent reduction in automotive emissions of carbon dioxide and other greenhouse gases by the 2016 models. The new rules will also effectively require an improvement in fuel economy on the order of 40 percent for vehicles sold in the state. Ten states follow or plan to follow California's air quality rules,…If all 10 states and California succeed in enacting the rules, they will form a powerful alternative regulatory bloc accounting for about a third of the nation's auto sales. "That is so much of the market it should reach a tipping point," Mr. Doniger said. "It won't make sense for the automakers to build two fleets, one clean and one dirty."November 2005. Driving Hydrogen Car Research. by David Pescovitz. While eco-friendly hybrid automobiles gain popularity, researchers are already developing cars with no emissions at all. Powered by hydrogen fuel cells, future automobiles may travel long distances with only water dribbling out of the exhaust pipe. The path to the hydrogen economy isn't smoothly paved though. One big question is whether a safe and practical hydrogen storage system can be built to store enough fuel for long journeys. To that end, UC Berkeley chemist Jeff Long is developing novel nanomaterials for tomorrow's hydrogen fuel tanks.
Fall 2005. ECD-Ovonics Tests Solid Storage in Prius Hybrid
by Dean Stanley. Rochester Hills, MICH. — Driving the ECD-Ovonics' hydrogen-fueled Toyota Prius hybrid, one thing becomes quite obvious: there is virtually no performance difference from the gasoline version, and that's exactly what ECD-Ovonics is shooting for. Less obvious is the company's solid hydrogen storage system, which currently yields a nearly 200-mile driving range while taking up no more space than the original Prius gasoline tank. Of course, 200 miles is a far cry from the Prius' 600-plus range, but it's a start. … a solid hydrogen storage system, retrofitted turbocharger, gaseous fuel delivery system, plus modified ignition and fuel metering software. …Emissions is also an area where the hydrogen ICE improves on the already ultra clean gasoline hybrid. By employing hydrogen as a fuel, the ECD-Ovonics Prius produces less hydrocarbon, carbon monoxide and carbon dioxide emissions than its gasoline counterpart. In fact, carbon dioxide output – due entirely to the burning of trace amounts of engine lubricants – is reduced to less than 1.5 percent of that produced by the gasoline version. Of course, the ECD-Ovonic Prius is really a test bed for the company's solid hydrogen storage system, which uses a proprietary mix of powdered metals – nearly a dozen different materials – an internal heat exchanger, a small electric heater (for cold starts), plus an arrangement of internal baffles to keep the metal powder distributed and to avoid any caking within the tank. … the eight-minute filling time is still lengthy. Dynetek produces the tanks for ECD-Ovonics, using one of their carbon-fiber-wound, aluminum-lined CNG tanks as a starting point. …cycle life of the solid storage system is not a concern, according to Schmidt. "We've cycled canisters over 500 cycles and have no degradation of the powder, or very minimal at most, so the capacity of the tank would not be changed," he states.Fall 2005. British Fuel Cell Innovator Moves to California. by Michael Coates. Intelligent Energy's newly-introduced ENV motorbike is powered by a one-kilowatt fuel cell that gives it a top speed of 50 mph and a range of at least 100 miles. …a new approach to fuel cell technology, creating a compact Proton Exchange Membrane (PEM) fuel cell that didn't require a cooling plate and used stainless steel in place of some more exotic metals. Other technologies that later became a part of IE included to an innovative steam methane reforming technology that promises to profitably produce hydrogen from sources such as biomass or hydrocarbon fuels. The private company, Intelligent Energy, was formed in 2001, immediately acquiring the R&D company that had prototyped the fuel cell products…. For its first commercial fuel cell product, IE has chosen is the ENV, a subtle integration of transportation fuel cell and remote power generation capabilities. The 50-mph motorbike runs on IE's one-kilowatt PEM fuel cell "Core," which can be removed from the bike and used to power remote electrical devices. Onboard hydrogen storage is in a two-liter, 3000-psi cylinder. A short ride on the sleek-looking bike (penned by Seymourpowell product design) revealed the classic quick acceleration of an electric bike coupled with more of a motorcycle feel because of the added weight of four 12-volt lead acid storage batteries. Total weight of the bike is 176 pounds. The 6:1 direct belt drive delivers the 6 kW 48V brush motor's energy to the rear wheel. For fuel, IE expects that the bike's carbon composite cylinders will be able to be refilled at any of California's 100 Hydrogen Highway stations planned to be built during the next five years. … It hopes to launch the bike at a retail price of $6,000 in limited volumes next year [2006].4 October 2005. Big S.U.V.'s Lag in Sales, Hindered by Gas Cost. By DANNY HAKIM. Sales of sport utility vehicles fell 43 percent last month as consumers reacted to surging gasoline prices and auto companies ended discount offers.21 July 2005. California Hydrogen Highway legislation On July 21, 2005, Governor Arnold Schwarzenegger signed Senate Bill 76 (SB 76) that provided the necessary funding and legislative guidelines to implement recommendations of the CA H2 Net Blueprint Plan. SB 76 is a budget trailer bill that provides $6.5 million in funding for state-sponsored hydrogen demonstration projects until January 1, 2007. The funds may be used for co-funding the establishment of up to three hydrogen fueling station demonstration projects and the State lease and purchase of a variety of hydrogen fueled vehicles.16 July 2005. Hybrid Cars Burning Gas in the Drive for Power. By Matthew L. Wald. Surprisingly, hybrid technology is being used to satisfy the American appetite for acceleration and bulk. Many people concerned with oil consumption … are pointing to hybrids – vehicles with electric motors as well as internal combustion engines – as a way to reduce fuel use and dependence on imported oil. The first ones to reach the market did that; the two-seat Honda Insight, introduced in December 1999, was rated at 70 miles per gallon, and it was followed by the five-seat Toyota Prius, also built for reduced fuel consumption. …But the pendulum has swung. The 2005 Honda Accord hybrid gets about the same miles per gallon as the basic four-cylinder model, according to a review by Consumer Reports, a car-buyer's guide, and it saves only about two miles a gallon compared with the V-6 model on which it is based. Thanks to the hybrid technology, though, it accelerates better. Hybrid technology, it seems, is being used in much the same way as earlier under-the-hood innovations that increased gasoline efficiency: to satisfy the American appetite for acceleration and bulk….Consumer Reports, in an article published in May, found that in actual on-the-road conditions the Accord hybrid averaged 25 m.p.g., versus 24 m.p.g. for the 4-cylinder model and 23 m.p.g. for the nonhybrid V-6.June 2005. The Swiss Federal Institute of Technology (ETH) won a race for the most fuel efficient car. During the Eco-marathon the car went 20 km using only 3 grams of hydrogen—equivalent to some 15,000 miles per gallon of hydrogen. See: http://www.paccar.ethz.ch/ for background info.5 June 2005. Honda FCX: What a Gas! A Week in Suburbia With a Hydrogen Honda. By Jim Motavalli.
For a decade or longer, the fuel-cell car has resembled the mirage that recedes as you draw closer to it. Hydrogen-powered vehicles always seemed at least 20 years away, the subject of news conferences in Washington and static displays at auto shows. Even when test-drive opportunities came up, they were strictly controlled rides around a track, with nervous company representatives making excuses from the passenger seat. All that changed last month when Honda handed me the keys to a 2005 edition of its FCX (for Fuel Cell Experimental), the first zero-emission, hydrogen-driven vehicle to be certified by both the Environmental Protection Agency and the State of California for everyday commercial use. This is a street-ready hydrogen car with license plates and no rough edges, a test bed for green technology worth well over $1 million… The main hydrogen components are hidden: an 86-kilowatt fuel cell under the front passenger area, two tanks (holding a total of 8.3 pounds, pressurized to 5,000 pounds per square inch) under the rear seat and the ultracapacitor (which stores electricity and takes the place of a battery pack) behind a cover in the cargo area. Although top speed is only 93 miles an hour, the low-end torque of the 80-kilowatt electric motor is substantial, booting the little car off the line with alacrity. The 107 horsepower has to move a relatively weighty 3,700 pounds, so it takes about 11 seconds to accelerate to 60 miles an hour, but there is no noticeable lag or flat spots in the power delivery… Getting under way in the FCX is a little different. You turn the key and a "system check" message appears on a dashboard display, followed (in five to eight seconds) by a "ready to drive" message. You just drop the normal-looking shifter into drive – the car has a single-speed transmission – and take off…March 2005. It's interesting to compare relative fuel performances of cars. Here are some automobiles that the Automobile Alliance claims are "ultra clean" cars:
GM HyWire
BMW 745h
Jeep Liberty Diesel
VW Golf tdi
Toyota Prius and Ford EscapeMarch 2005. Self Serve. An article from March issue of The Monthly, by Lauri Puchall, photos by David Wilson. Today's pioneering drivers enjoy oil dependency with a clean conscience. They're making their own auto fuel out of cooking grease. A small but mighty group of concerned motorists has curtailed (even eliminated) its fossil fuel usage by switching to biofuels. This counterculture movement runs vehicles on biodiesel as an act of protest against the war in the Middle East and a strategy to help stem global warming. But locating both a source of biofuel and a diesel vehicle takes some sleuthing. How do these dedicated biofuel users make the transition? Get Full article as PDF (2MB).9 January 2005. George Jetson, Meet the Sequel. By DANNY HAKIM. The Sequel, a G.M. car that runs on a hydrogen fuel cell, will be unveiled today in Detroit. General Motors' latest hydrogen car prototype, called the Sequel, will be unveiled today at a press preview of the North American International Auto Show here. It is a car unlike any other and a glimpse of a possible, very different, automotive future. Most important, it runs on a hydrogen fuel cell, so its only tailpipe emission is water vapor, not the smog-forming pollutants and greenhouse gases that come out of gasoline-powered cars.January 2005. Hybrids Under the Hood. Union of Concerned Scientists learn about the way hybrid cars combine the use of gasoline and electric power for greater efficiency on the road.
200415 September 2004. By GreenBiz.com. UPS and DaimlerChrysler Launch First Medium-Duty Fuel Cell Delivery Vehicles in the United States. SANTA MONICA, California – Buoyed by initial road-test results and significant technological advan cements, UPS has announced the U.S. deployment of its first three large package delivery vehicles utilizing hydrogen fuel cells for power. October 2004. Save at the Pump-and Help the Planet With the cost of gasoline hovering near all-time highs, many consumers are becoming more conscious of their vehicle's fuel economy. Fuel-efficient vehicles save money, lower heat-trapping and smog-forming emissions, and reduce our dependence on oil imports. This article online has some ways to help your car go farther on a gallon of gas.August 2004 Clean Vehicles Update (from Union of Concerned Scientists). There seems to be no summer slowdown for major clean vehicles issues. Funding for a clean school bus grant program got a slight increase from the House, but not nearly the amount requested by the administration. The EPA also began a process to consider revising its outmoded testing procedures that overestimate real world fuel economy. Finally, California is poised to embark on a historic first for U.S. pollution control with new regulations to limit greenhouse gas emissions from motor vehicles. Contents: 1. School Bus 2. EPA Fuel Economy Testing 3. California Climate Change June 2004. Alcohol fuel — http://www.alcoholcanbeagas.comApril 2004. Brew of champions, by Mary Vance, Terrain magazine–Ecology Center, Berkeley, CA. Stepping into the city of Berkeley's recycling yard, I am greeted by the sweet scent of fresh brewing biodiesel-and by two enthusiastic scientists and a respirator-clad Dave Williamson, head of curbside recycling for the Ecology Center. Russ Teall, CEO of Biodiesel Industries, a Santa Barbara-based corporation that designs, builds, and runs biodiesel plants, and technical biodiesel consultant Randall von Wedel warn me not to inhale as I peer into a huge vat of what will soon be 100 percent biodiesel. When the process is complete, the aroma of the golden fuel is not unlike that of french fries. … The city of Berkeley recently celebrated its first anniversary of running an entire public works fleet-180 trucks and school buses-on biodiesel. Berkeley is the first city in the United States, and probably the world, to convert its fleet to 100 percent biodiesel. The Ecology Center has been running its recycling fleet on biodiesel since March 2001.20 April 2004. Governor Schwarzenegger Announces the California Hydrogen Highways Network. Governor Schwarzenegger today announced the California Hydrogen Highways Network through the signing of an Executive order creating a public and private partnership to build a Hydrogen Highway in California by 2010. At a ceremony at UC Davis, he christened Station #1 on California Hydrogen Highway by fueling a hydrogen fuel cell vehicle at the pump. March 2004. Low-Impact Travel Tips . Union of Concerned Scientists. Millions of people take to the road and the air each day, for business or leisure travel. This globetrotting has a significant impact on the environment, damaging natural resources, creating air and water pollution, and increasing the risk of global warming.January 2004. Need a New Car? Make Sure It's Got These Features. Union of Concerned Scientists. … your choice of car or light truck is the single most important decision you can make as an environmentally conscious consumer. Cars and trucks create air and water pollution and release heat-trapping gases into the atmosphere (which contribute to global warming). There are two major factors to consider when car shopping: Gas mileage. … [and] Emissions.See also:Fuel Economy: Going Farther on a Gallon of Gas The Diesel DilemmaAutomaker Rankings: The Environmental Performance of Car Companies How to buy a greener carEPA Green Vehicle GuideEPA/DOE fuel economy ratingsThe Technology and Potential of Hybrid VehcilesEPA Office of Transportation and Air QualityCalifornia Clean Car InformationInvestigation: Compute vehicle lifetime cost of fuel efficient car (45 mpg) as compared with fuel inefficient car (18 mpg). What kinds of things could the fuel efficient vehicle purchaser buy with the savings? What is the fuel efficiency of your (parents') car(s)? What are the most fuel efficient cars made commercially? What are the least fuel efficient cars made commercially? [research on Internet and/or local auto dealers]Winter, 2004. China Power. By Jane Braxton Little, for On Earth (NRDC). Excerpt: …By 2030, China could overtake the United States as the world's leading greenhouse gas emitter. This is a fate that Finamore wants to help China avoid. "We can't deny the Chinese people their desire to live more comfortably," she says. "We just hope to find ways to do that without the environmental impacts." …Finamore, who has lived on and off in China for more than a decade, is optimistic. "China wants cleaner energy," she says. …in Jiangsu,… Finamore was among those who helped the local government design a fund-the first of its kind in China-that pays factories to buy energy-efficient equipment. This, in turn, reduces electricity consumption at peak times. "The very notion that you can legislate clean energy is new in China," she says. …In Beijing, an eight-story office building that captures rainwater for irrigation and solar heats water will soon open; it is China's first building certified to meet international green-construction standards. Shanghai manufacturers and a Canadian company, brought together by Finamore, hope to begin production of fuel-cell scooters, which could cut down on urban pollution. And China is investing research money in coal-gasification, which would produce electricity, hydrogen, and liquid fuels with near-zero emissions…
200317 November 2003. GUANGZHOU, China. NY Times: China Set to Act on Fuel Economy. By KEITH BRADSHER, Associated Press — With car ownership in Chinese cities growing, traffic clogged a Beijing perimeter road last month. The Chinese government is preparing to impose minimum fuel economy standards on new cars for the first time, and the rules will be significantly more stringent than those in the United States, according to Chinese experts involved in drafting them. The new standards are intended both to save energy and to force automakers to introduce the latest hybrid engines and other technology in China, in hopes of easing the nation's swiftly rising dependence on oil imports from volatile countries in the Middle East…. Some popular vehicles now built in China by Western automakers, including the Chevrolet Blazer, do not measure up to the standards the government has drafted, and may have to be modified to get better gas mileage before the first phase of the new rules becomes effective in July 2005. The Chinese initiative comes at a time when Congress is close to completing work on a major energy bill that would make no significant changes in America's fuel economy rules for vehicles. Th e Chinese standards, in general, call for new cars, vans and sport utility vehicles to get as much as two miles a gallon of fuel more in 2005 than the average required in the United States, and about five miles more in 2008. 9 October 2003. Clean vehicles, clean energy, and clean air steps in California. The Union of Concerned Scientists has recently won a number of important victories in California, which will promote clean vehicles, clean energy, clean air, and provide practical solutions to global warming.27 June 2003. Berkeley Daily Planet. Most city vehicles convert to 100 percent Biodiesel fuel.
20014 April 2001. Mini-engine — UC Berkeley researchers create world's smallest rotary internal combustion engine.2 April 2001. UC Berkeley researchers create world's smallest rotary internal combustion engine