CC9C. 2022-What Are Governments Doing About Climate Change?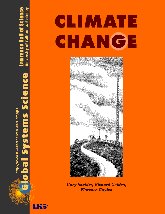 2022-12-20. Congress Offers $1 Billion for Climate Aid, Falling Short of Biden's Pledge. [https://www.nytimes.com/2022/12/20/climate/congress-climate-finance-biden.html] By Lisa Friedman, The New York Times. Excerpt: …Congress has proposed $1 billion to help poor countries cope with climate change, a figure that falls significantly short of President Biden's promise that the United States will spend $11.4 billion annually by 2024 to ensure developing nations can transition to clean energy and adapt to a warming planet. The money is part of a sprawling $1.7 trillion government spending package that lawmakers made public early Tuesday and are expected to vote on this week. Democrats had sought $3.4 billion for various global climate programs but Republicans quashed what they called "radical environmental and climate policies" in the spending bill….
2022-12-19. California approves roadmap for carbon neutrality by 2045. [https://apnews.com/article/california-agriculture-climate-and-environment-2591f7c60f1a143e08b599610dc49fce] By Sophie Austin, Associated Press. Excerpt: California air regulators voted unanimously Thursday to approve an ambitious plan to drastically cut reliance on fossil fuels by changing practices in the energy, transportation and agriculture sectors, but critics say it doesn't go far enough to combat climate change. …It aims to do so in part by reducing fossil fuel demand by 86% within that time frame. …It calls for the state to cut liquid petroleum fuel demand by 94% by 2045, and quadruple solar and wind capacity along that same timeframe. …residential and commercial buildings will be powered by electric appliances before the next decade. …The board has already passed a policy to ban the sale of new cars powered solely by gasoline in the state starting in 2035. …It calls for the state to capture 100 million metric tons of carbon dioxide equivalent and store it underground by 2045. …One of the goals is to achieve a 66% reduction in methane emissions from the agriculture sector by 2045….
2022-12-17. 'Face it head on': Connecticut makes climate change studies compulsory. [https://www.theguardian.com/education/2022/dec/17/climate-change-studies-connecticut] By Maya Yang, The Guardian. Excerpt: Starting next July, Connecticut will become one of the first states in America to mandate climate change studies across its public schools as part of its science curriculum….
2022-12-07. NASA mission will study how hidden ocean swirls soak up heat of global warming. [https://www.science.org/content/article/nasa-mission-will-study-hidden-ocean-swirls-soak-heat-global-warming] By Paul Voosen, Science. Excerpt: Eddies have been overlooked for too long. These turbulent swirls of water, ranging in size from a few kilometers to hundreds of kilometers across, peel off large ocean currents and mix heat and carbon dioxide into deeper ocean layers, like cream stirred into coffee. They are the most energetic feature of the ocean, critical to getting climate models right—but also largely invisible to satellites…. No longer. Eddies and, on land, the ebb and flow of rivers and lakes will snap into focus after the launch of the Surface Water and Ocean Topography (SWOT) satellite, a joint venture between NASA and CNES, the French space agency. …The satellite will capture eddies as small as 7 kilometers across and cover nearly the entire globe every 21 days. On land, SWOT will be able to map the changing height of more than 6 million lakes, from the Great Lakes down to ponds, while also capturing flows in rivers wider than 100 meters. It will …make the field of hydrology far more empirical, and global, than it ever has been. "It's going to help us constrain how the water cycle works in the Arctic, Africa—places where we don't have on the ground data," says Tamlin Pavelsky, a hydrologist at the University of North Carolina, Chapel Hill, and co-lead of SWOT's freshwater science team. …SWOT …will test predictions that thousands of small eddies stir the ocean at any one time, …. Eddies just a few kilometers across likely play a critical role in stirring heat and carbon into the oceans near the poles, Morrow says. They also drive the mixing in smaller seas, she says. "We're probably underestimating the energy in the Mediterranean by 90% because we're missing these smaller scale structures." At the coastlines, SWOT will provide a detailed picture of how hot spots of sea level rise in the open ocean influence coastal inundation….
2022-11-29. With Federal Aid on the Table, Utilities Shift to Embrace Climate Goals. [https://www.nytimes.com/2022/11/29/us/politics/electric-utilities-biden-climate-bill.html] By Eric Lipton, The New York Times. Excerpt: Just two years ago, DTE Energy, a Michigan-based electric utility, was still enmeshed in a court fight with federal regulators over emissions from a coal-burning power plant on the western shore of Lake Erie that ranks as one of the nation's largest sources of climate-changing air pollution. But in September, Gerard M. Anderson, who led DTE for the last decade, was on the South Lawn of the White House alongside hundreds of other supporters of President Biden, giving a standing ovation to the president for his success in pushing a climate change package through Congress — a law that will help accelerate the closure of the very same coal-burning behemoth, known as DTE Monroe, that his company had been fighting to protect. Mr. Anderson's position reflects a fundamental shift among major electric utilities nationwide as they deploy their considerable clout in Washington: After years of taking steps like backing dark-money groups to sue the government to block tighter air pollution rules, DTE and a growing number of other utilities have joined forces to speed the transition away from fossil fuels. Their new stance is driven less by evolving ideology than the changing economics of renewable energy, fueled in part by the sheer amount of money the federal government is putting on the table to encourage utilities to move more quickly to cleaner and more sustainable sources of energy like solar and wind….
2022-11-29. Big polluters given almost €100bn in free carbon permits by EU. [https://www.theguardian.com/environment/2022/nov/29/big-polluters-given-almost-100bn-in-free-carbon-permits-by-eu] By Damian Carrington, The Guardian. Excerpt: Big polluting industries have been given almost €100bn (£86bn) in free carbon permits by the EU in the last nine years, according to an analysis by the WWF [World Wildlife Fund]. The free allowances are "in direct contradiction with the polluter pays principle", the group said. Free pollution permits worth €98.5bn were given to energy-intensive sectors including steel, cement, chemicals and aviation from 2013-21. This is more than the €88.5bn that the EU's emissions trading scheme (ETS) charged polluters, mostly coal and gas power stations, for their CO2 emissions. Furthermore, the WWF said, the free permits did not come with climate conditions attached, such as increasing energy efficiency and some polluters were also able to make billions in windfall profits by selling the permits they did not use. The European Commission describes the ETS as "a cornerstone of the EU's policy to combat climate change and its key tool for reducing greenhouse gas emissions cost-effectively". The number of carbon emissions permits is reduced annually, which in recent years has pushed up the permit price and incentivised companies to reduce their emissions. Carbon emissions covered by the ETS have fallen by 37% since it began in 2005, largely thanks to the growth of renewable energy. But the WWF said the free allowances had undermined the ETS and emissions from heavy industry had not fallen….
2022-11-20. U.N. Climate Talks End With a Deal to Pay Poor Nations for Damage. [https://www.nytimes.com/2022/11/20/climate/un-climate-cop27-loss-damage.html] By Brad Plumer, Max Bearak, Lisa Friedman and Jenny Gross, The New York Times. Excerpt: Diplomats from nearly 200 countries concluded two weeks of climate talks on Sunday by agreeing to establish a fund that would help poor, vulnerable countries cope with climate disasters made worse by the greenhouse gases from wealthy nations. …For more than three decades, developing nations have pressed rich, industrialized countries to provide compensation for the costs of destructive storms, heat waves and droughts linked to rising temperatures. …While the new climate agreement dealt with the damages from global warming, it did far less to address the greenhouse gas emissions that are the root cause of the crisis…. See also The New York Times articles Inside the Saudi Strategy to Keep the World Hooked on Oil and In a First, Rich Countries Agree to Pay for Climate Damages in Poor Nations as well as The Guardian articles Pacific leaders celebrate Cop27 victory on loss and damage fund after decades of advocacy and Cop27 agrees historic 'loss and damage' fund for climate impact in developing countries.
2022-11-17. Shelter from the storm. [https://www.science.org/content/article/shelter-storm-can-giant-flood-barrier-protect-texas-cities-hurricanes] By Warren Cornwall, Science Magazine. Excerpt: A plan to wall off Houston and nearby industry from flooding caused by hurricanes will cost tens of billions of dollars. Will it be enough? …In September 2008, Bill Merrell, an oceanographer at Texas A&M University, Galveston, …trapped with his wife, daughter, grandson, …by Hurricane Ike …sat in his office and sketched plans for a project he hoped would put an end to the storm-driven flooding that had repeatedly devastated this part of Texas. It was an ambitious vision: Seventy kilometers of seawalls rising 5 meters above sea level would stretch the length of Galveston Island and beyond. Enormous gates would span the 3-kilometer-wide channel through which ships pass in and out of Galveston Bay. …Today, that first brainstorm has morphed into a $31 billion plan from the U.S. Army Corps of Engineers, the nation's builder of mammoth water infrastructure. The state of Texas has embraced the idea, creating a taxing district to help pay its share. In July, Congress authorized the Corps to proceed—though it has yet to appropriate money for construction….
2022-11-11. Poor Countries Need Climate Funding. These Plans Could Unlock Trillions. [https://www.nytimes.com/2022/11/09/climate/imf-world-bank-climate-cop27.html] By David Gelles and Max Bearak, The New York Times. Excerpt: SHARM EL SHEIKH, Egypt — The World Bank and the International Monetary Fund were created 80 years ago to rebuild countries devastated by World War II and to stabilize the global economy. But an expanding group of world leaders now say the two powerful institutions need a 21st century overhaul to handle a new destructive force: global warming. There is growing momentum behind a set of ideas that would fundamentally overhaul the two powerful financial institutions, which frequently loan or grant money from rich, industrialized nations to developing countries. The proposals are rapidly gaining traction among heads of state, finance ministers and even leaders of the bank and the fund, who are all meeting now at the United Nations climate summit known as COP27. The current global financial system was designed to try to alleviate poverty through loans or grants to help nations develop or recover from calamity. Loans were based on risk, and wealthier nations were charged lower interest rates and offered better terms than poor countries. But as climate change continues to deliver a cascading series of hurricanes, floods, drought and fires, poor nations have found themselves victims of not only extreme weather but of the financial institutions designed for a different age. They are desperate for funds to recover from climate disasters while also starved for money to prepare for the next calamity. They are saddled with debt, yet need to invest in a transition away from fossil fuels so they can lower the emissions that are heating the planet and causing so much damage in the first place….
2022-11-08. After Decades of Resistance, Rich Countries Offer Direct Climate Aid. [https://www.nytimes.com/2022/11/08/climate/loss-and-damage-cop27-climate.html] By David Gelles, The New York Times. Excerpt: SHARM EL SHEIKH, Egypt — For 30 years, developing nations have been calling for industrialized countries to provide compensation for the costs of devastating storms and droughts caused by climate change. For just as long, rich nations that have generated the pollution that is dangerously heating the planet have resisted those calls. At the United Nations climate summit last year, only Scotland, the host country, committed $2.2 million for what's known as "loss and damage." But this week, the dam may have begun to break. On Sunday, negotiators from developing countries succeeded in placing the matter on the formal agenda of this year's climate summit, known as COP27, or the 27th session of the Conference of the Parties. …By the end of the third day of the conference, several European countries had pledged cash for a new loss and damage fund. …Prime Minister Micheál Martin of Ireland said his country was pledging $10 million to a new effort "to protect the most vulnerable from climate loss and damage." …Austria's climate minister said the country would pay 50 million euros, or around $50 million, to developing countries struggling with climate effects. Belgium joined in, promising $2.5 million in loss and damage funding to Mozambique. And Denmark said in September that it would spend at least $13 million paying for loss and damage in developing nations. Germany made a related move on Monday, with Chancellor Olaf Scholz pledging $170 million to a new program that would offer vulnerable nations a form of insurance in the event of climate emergencies. Other leaders said the time had come for real loss and damage funding.…
2022-11-07. A Core Question at COP27: Who Will Pay for Climate Change?. [https://www.nytimes.com/interactive/2022/11/06/climate/cop27-climate-change-loss-damage.html] By Elena Shao, The New York Times. Excerpt: When world leaders gather in Sharm el Sheikh, Egypt, this week for the annual United Nations climate summit, the debate over who bears financial responsibility for climate change will be center stage. Poor nations, which have contributed the least to climate change but are among the most vulnerable to its effects today, are seeking more financial commitments from rich countries, many of which have grown their economies by burning fossil fuels.… [COP = Conference of the Parties of the UNFCCC] [UNFCCC = United Nations Framework Convention on Climate Change] See also The World Is Falling Short of Its Climate Goals. Four Big Emitters Show Why..
-•-
2022-11-07. US falling $32bn short on 'fair share' of $100bn climate-finance goal. [https://www.carbonbrief.org/analysis-us-falling-32bn-short-on-fair-share-of-100bn-climate-finance-goal] By Josh Gabatiss, Simon Evans, CarbonBrief. Excerpt: The US should be paying nearly $40bn towards the $100bn climate-finance target, new Carbon Brief analysis shows. This is $32bn more than the estimated $8bn it actually gave in 2020. Other laggards include the UK, Canada and Australia, which all made smaller financial contributions to the internationally agreed target than their shares of historical emissions. The analysis compares national shares of historical emissions with proportionate contributions to the $100bn climate finance target. Developed countries agreed at the COP15 climate summit in 2009 to deliver this funding by 2020. The US, for example, is responsible for 52% of the historical emissions added to the atmosphere by Annex II countries. This is the list of "developed" or "industrialised" nations legally obliged to give climate finance under the terms of the UN climate convention….
2022-11-07. How Belize Cut Its Debt by Fighting Global Warming. [https://www.nytimes.com/2022/11/07/world/americas/belize-coral-reef-preservation.html] By Anatoly Kurmanaev, The New York Times. Excerpt: …Under the blue bonds deal, the Nature Conservancy, a Virginia-based nonprofit, lent Belize more than $350 million to enable the Central American nation to buy back international bonds worth more than half a billion dollars. …The deal freed up more than $200 million, or nearly a tenth of Belize's annual economic output, to be spent in other areas. In exchange, Belize agreed to designate 30 percent of its waters as protected, limiting the extent of activities such as fishing and construction. It also committed to spending $4.2 million a year on preserving these areas' biodiversity. Proponents of the deal hope the financial and climate incentives will help small or poor nations escape the interrelated challenges of excessive debt and environmental degradation, opening a path to sustainable growth.…
2022-11-02. Here's Where the U.S. Is Testing a New Response to Rising Seas. [https://www.nytimes.com/2022/11/02/climate/native-tribes-relocation-climate.html] By Christopher Flavelle, The New York Times. Excerpt: SHOALWATER BAY INDIAN RESERVATION, Wash. — The van carrying tribal officials veered off the coastal highway, away from the Pacific and onto a dirt path hidden by cedar and spruce trees. After climbing an old logging road, it emerged into a clearing high above the Shoalwater Bay Indian Reservation, half a square mile of oceanfront that's disappearing fast. The tribal leaders want to relocate to the remote hilltop where they were standing, despite its uneven terrain. "If you can believe it, this is the most suitable land we have for building," said Quintin Swanson, treasurer of the 471-member tribe. Moving up the mountain could cost half a billion dollars, he said. As climate change gets worse, tribes like Shoalwater Bay are being squeezed between existential threats and brutal financial arithmetic. Consigned to marginal land more than a century ago by the United States government, some tribes are now trying to relocate to areas better protected from extreme weather yet lack the money to pay for that move. In response, the Biden administration has created what appears to be the first program in American history specifically designed to help relocate communities threatened by climate change. The Department of the Interior is now deciding which tribes will win funding this year — and which will have to keep waiting as their land falls farther into the sea. …The federal government has been quietly trying to shift its approach away from endlessly rebuilding after disasters and toward helping the most exposed communities retreat from vulnerable areas. But moving is expensive, and as disasters intensify, demand from communities to relocate will only increase, straining the government's ability to pay for it.…
2022-10-31. Two-thirds of US money for fossil fuel pours into Africa despite climate goals. [https://www.theguardian.com/environment/2022/oct/31/two-thirds-of-us-money-for-fossil-fuel-pours-into-africa-despite-climate-goals] By Oliver Milman, The Guardian. Excerpt: The US government has funneled more than $9bn (£7.7bn) into oil and gas projects in Africa since it signed up to restrain global heating in the 2015 Paris climate agreement, a tally of official data shows, committing just $682m (£587m) to clean energy developments such as wind and solar over the same period. Two-thirds of all the money the US has committed globally to fossil fuels in this time has been plowed into Africa, a continent rich in various minerals but also one in which 600 million people live without electricity and where floods, severe heatwaves and droughts are taking an increasingly devastating toll as the planet heats due to the combustion of coal, oil and gas.…
2022-10-27. Climate crisis funds not reaching countries in need, senior UN official says. [https://www.theguardian.com/global-development/2022/oct/27/somalia-famine-climate-crisis-funds-un-humanitarian-chief-martin-griffiths] By Kaamil Ahmed, The Guardian. Excerpt: The UN's humanitarian chief has questioned why billions of dollars pledged to tackle the climate crisis have not been used to fight famine in Somalia. Martin Griffiths said he did not know where the promised $100bn (£87bn) a year to fight the impact of global heating in poorer countries had gone, and called for greater transparency around climate finance. …"Somalis are the victims of our behaviour, the victims of our habits – not of theirs. And yet we haven't even managed to get to them the money that we pledged nobly some time ago for exactly this kind of purpose." The UN has warned that a state of famine is likely to be declared in areas of Somalia by the end of the year as the country continues to struggle with drought and flare-ups of conflict. …At the UN climate change conference in 2009, rich countries pledged to give low-income states $100bn a year by 2020 to mitigate and adapt to the climate crisis. The Green Climate Fund was created as a way to deliver the money, but has had limited impact because rich countries often channel their financing through the World Bank or regional development banks. …According to the Organisation for Economic Co-operation and Development, which monitors donor contributions to climate financing, developed countries mobilised $83bn in 2020. Low-income countries received 8% of the money between 2016 and 2020.…
2022-10-18. Setting the Stage for Climate Action Under the Montreal Protocol. [https://eos.org/features/setting-the-stage-for-climate-action-under-the-montreal-protocol] By Stephen O. Andersen, Marco Gonzalez and Nancy J. Sherman, Eos/AGU. Excerpt: Twelve papers formed the scientific basis for fast action to strengthen the treaty, which was already safeguarding stratospheric ozone, so it also protects the climate by reducing super pollutants. …Joseph Farman and colleagues provided observational evidence of a stratospheric "ozone hole" over the Antarctic potentially linked to rising CFC concentrations [Farman et al., 1985], which ultimately led to international agreement on the 1987 Montreal Protocol on Substances that Deplete the Ozone Layer, better known simply as the Montreal Protocol. Twenty years later, every United Nations (UN) member state had become a party to the Montreal Protocol, …and the ozone layer was well on the way to recovery [WorldMeteorological Organization (WMO), 2018; Ajavon et al., 2015]. Accomplishments like these inspired former secretary-general of the United Nations Kofi Anan to state that the Montreal Protocol was "perhaps the single most successful international agreement to date" [Hunter et al., 2022]. As it has turned out, the protocol not only has been enormously successful in curtailing the depletion of stratospheric ozone, but it has also taken on a second life in recent years as a de facto—and highly beneficial—climate treaty. …it's worthwhile to parse the science that went into formulating the Montreal Protocol and that led to its transformation into a climate treaty. …The transition of the Montreal Protocol from a stratospheric ozone protection treaty to a climate treaty began in 2007. This is when atmospheric and climate scientist Guus J. M. Velders and colleagues …reported that the Montreal Protocol and its phaseout of ODSs had done more to reduce greenhouse forcing and mitigate climate change than any other treaty, including the Kyoto Protocol [Velders et al., 2007].…
2022-10-14. 20 Nations at High Risk From Global Warming Might Halt Debt Payments. [https://www.nytimes.com/2022/10/14/climate/climate-disasters-poor-nations-iimf.html] By Lisa Friedman, The New York Times. Excerpt: Twenty countries most vulnerable to climate change are considering halting their repayment of $685 billion in collective debt, loans that they say are an "injustice," Mohamad Nasheed, the former president of the Maldives, said on Friday. When the World Bank and the International Monetary Fund conclude their annual meetings in Washington on Sunday, Mr. Nasheed said he would tell officials that the nations were weighing whether to stop payments on their debts. The finance ministers are calling instead for a debt-for-nature swap, in which part of a nation's debt is forgiven and invested in conservation. "We are living not just on borrowed money but on borrowed time," said Mr. Nasheed, who brought global attention to his sinking archipelago nation in the Indian Ocean by holding an underwater cabinet meeting in 2009. "We are under threat, and we should collectively find a way out of it." Mr. Nasheed said poor nations were locked in a Sisyphean trap: they must borrow money to ward off rising seas and storms — only to see disasters made worse by climate change destroy the improvements they make. But the debt remains, and often countries are left to borrow once again. David Theis, a spokesman for the World Bank Group, said in a statement the bank recognized that climate change is having a disproportionate impact on poor and small-island developing nations.…
2022-09-28. Satellites Can Accurately Take Earth's Temperature. [https://eos.org/research-spotlights/satellites-can-accurately-take-earths-temperature] By Rebecca Dzombak, Eos/AGU. Excerpt: Satellite-based measurements of land surface temperature may prove to be an essential pairing with near-surface air temperatures to understand global warming and cooling trends.…
2022-09-21. Senate Ratifies Pact to Curb a Broad Category of Potent Greenhouse Gases. [https://www.nytimes.com/2022/09/21/climate/hydrofluorocarbons-hfcs-kigali-amendment.html] By Lisa Friedman and Coral Davenport, The New york Times. Excerpt: WASHINGTON — The Senate voted on Wednesday to approve an international climate treaty for the first time in 30 years, agreeing in a rare bipartisan deal to phase out of the use of planet-warming industrial chemicals commonly found in refrigerators and air-conditioners. By a vote of 69 to 27 the United States joined the 2016 Kigali Amendment, along with 137 other nations that have agreed to sharply reduce the production and use of hydrofluorocarbons, or HFCs. The chemicals are potent greenhouse gases, warming the planet with 1,000 times the heat-trapping strength of carbon dioxide.…
2022-09-19. What I Saw as the Country's First National Climate Adviser. [https://www.nytimes.com/2022/09/19/opinion/environment/biden-gina-mccarthy-climate.html] New York Times opinion piece by Gina McCarthy, departing national climate adviser and a former administrator of the Environmental Protection Agency. Excerpt: This week, as the world's leaders gather in New York for the U.N. General Assembly, the United States will deliver a message many thought was not possible: We are going to cut greenhouse gas emissions in half by 2030, and zero them out by 2050. Over the past 20 months as America's first-ever national climate adviser, I have witnessed a paradigm shift: The private sector no longer sees climate action as a source of job losses, but rather as an opportunity for job creation and economic revitalization. It's a striking shift after four years of the Trump administration, which threw science out the window and backed out of the Paris climate agreement. In 2020 the future seemed grim. But today, states and companies are running toward a clean energy future. How did what was once considered impossible become not just feasible, but at the core of America's manufacturing and economic resurgence? In my early days as administrator of the Environmental Protection Agency under President Barack Obama, auto dealers were predicting that shifting to cleaner cars meant vehicle costs would skyrocket and sales would drop, while the autoworkers and steelworkers talked about plant closings and layoffs. Even very early on in the Biden administration, when labor was fully engaged and squarely at the table, the old paradigm that cleaner standards meant job loss was hard to break. And unions worried that a big shift to electric vehicles could pose a fundamental threat to their workers. But quickly the conversation shifted to one of long-term capital investments in E.V. technologies, expanding domestic manufacturing, adding more union jobs and building an E.V. market that would reach 50 percent of new U.S. car sales by 2030. Just a short time ago this shift would have been dismissed as a fairy tale. Not anymore.…
2022-09-01. California Approves a Wave of Aggressive New Climate Measures. [https://www.nytimes.com/2022/09/01/climate/california-lawmakers-climate-legislation.html] By Brad Plumer, The New York Times. Excerpt: California, with an economy that ranks as the world's fifth-largest, embarked this week on its most aggressive effort yet to confront climate change, after lawmakers passed a flurry of bills designed to cut emissions and speed away from fossil fuels. Legislators approved a record $54 billion in climate spending and passed sweeping new restrictions on oil and gas drilling as well as a mandate that California stop adding carbon dioxide to the atmosphere by 2045. And they voted to extend the life of Diablo Canyon, California's last nuclear power plant, by five years, …. …Lawmakers approved a budget laid out by Mr. Newsom that would spend a record $54 billion over five years on climate programs. That includes $6.1 billion for electric vehicles, including money to buy new battery-powered school buses, $14.8 billion for transit, rail and port projects, more than $8 billion to clean up and stabilize the electric grid, $2.7 billion to reduce wildfire risks and $2.8 billion in water programs to deal with drought.…
2022-08-26. How US government diet guidelines ignore the climate crisis. [https://www.theguardian.com/environment/2022/aug/26/usda-diet-guide-myplate-climate-crisis] By Marina Bolotnikova, The Guardian. Excerpt: US government's 2020-2025 guidance is meat- and dairy-heavy. Experts say that isn't sustainable. ,…Every five years, the Department of Agriculture and the Department of Health and Human Services jointly publish a new version of the guidelines. They form the basis for the public-facing eating guide MyPlate, formerly MyPyramid, as well as many government-backed meal programs, such as National School Lunch. Historically, these guidelines have narrowly focused on human nutrition, but some are now saying they should be expanded to incorporate climate considerations as well. …The current, 150-page edition for 2020-2025 doesn't mention food's role in the climate crisis at all. Climate groups say this is an abdication of responsibility, with Americans feeling the effects of a warming planet more than ever. …A sustainability component would encourage Americans to eat less meat and dairy, which have a significantly higher climate impact than nutritionally comparable plant-based foods.…
2022-08-22. Democrats Designed the Climate Law to Be a Game Changer. Here's How. [https://www.nytimes.com/2022/08/22/climate/epa-supreme-court-pollution.html] By Lisa Friedman, The New York Times. Excerpt: When the Supreme Court restricted the ability of the Environmental Protection Agency to fight climate change this year, the reason it gave was that Congress had never granted the agency the broad authority to shift America away from burning fossil fuels. Now it has. Throughout the landmark climate law, passed this month, is language written specifically to address the Supreme Court's justification for reining in the E.P.A., a ruling that was one of the court's most consequential of the term. The new law amends the Clean Air Act, the country's bedrock air-quality legislation, to define the carbon dioxide produced by the burning of fossil fuels as an "air pollutant." That language, according to legal experts as well as the Democrats who worked it into the legislation, explicitly gives the E.P.A. the authority to regulate greenhouse gases and to use its power to push the adoption of wind, solar and other renewable energy sources.…
2022-08-22. Expansion of Clean Energy Loans Is 'Sleeping Giant' of Climate Bill. [https://www.nytimes.com/2022/08/22/business/energy-environment/biden-climate-bill-energy-loans.html] By Ivan Penn, The New York Times. Excerpt: Tucked into the Inflation Reduction Act that President Biden signed last week is a major expansion of federal loan programs that could help the fight against climate change by channeling more money to clean energy and converting plants that run on fossil fuels to nuclear or renewable energy. The law authorizes as much as $350 billion in additional federal loans and loan guarantees for energy and automotive projects and businesses. The money, which will be disbursed by the Energy Department, is in addition to the better-known provisions of the law that offer incentives for the likes of electric cars, solar panels, batteries and heat pumps.…
2022-08-20. Dairy Farmers in the Netherlands Are Up in Arms Over Emission Cuts. [https://www.nytimes.com/2022/08/20/world/europe/netherlands-farmers-protests.html] By Claire Moses, The New York Times. Excerpt: Goals of cutting nitrogen emissions in half by 2030 have caused an uproar in the Netherlands. Climate activists say the cuts are necessary to preserve nature. …Agriculture is responsible for the largest share of nitrogen emissions in the Netherlands, much of it from the waste produced by the estimated 1.6 million cows that provide the milk used to make the country's famed cheeses, like Gouda and Edam. …To realize those planned cuts, thousands of farmers will be required to significantly reduce livestock numbers and the size of their farming operations. If they cannot meet the cuts the government demands of them, they may be forced to close their operations altogether. The Dutch government has set aside about 25 billion euros, about $26 billion, to carry out its plan, and some of that money will be used to help farmers build more sustainable operations — or buy them out, if possible.…
2022-08-16. Can farmers fight climate change? New U.S. law gives them billions to try. [https://www.science.org/content/article/can-farmers-fight-climate-change-new-u-s-law-gives-them-billions-try] By Erik Stokstad, Science Magazine. Excerpt: Cutting emissions from fertilizer and livestock will be key, scientists say. …all told, farming generates 10% of climate-affecting emissions from the United States each year. Now, Congress would like to turn back the clock and return some of that carbon to the soil. The Inflation Reduction Act, a broad bill signed into law today, has historic climate provisions, including massive subsidies for clean power and electric vehicles. But lawmakers also included more than $25 billion to expand and safeguard forests and promote farming practices thought to be climate friendly. Those include no-till agriculture and "cover crops," plants cultivated simply to protect the soil. Researchers, environmental groups, and the farm industry agree that paying and training farmers to adopt those measures will improve soil health and water and air quality.…
2022-08-15. Goats and sheep deploy their appetites to save Barcelona from wildfires. [https://www.theguardian.com/world/2022/aug/15/goats-and-sheep-deploy-their-appetites-to-save-barcelona-from-wildfires] By Ashifa Kassam, The Guardian. Excerpt: …Barcelona's newest firefighting recruits began delicately picking past hikers and cyclists in the city's largest public park earlier this year. The four-legged brigade – made up of 290 sheep and goats – had just one task: to munch on as much vegetation as possible. Their arrival turned Barcelona into one of the latest places to embrace an age-old strategy that's being revived as officials around the world face off against a rise in extreme wildfires. The idea is simple: wildfire-prone areas are handed over to grazing animals, who chomp and trample over dry vegetation that could otherwise accumulate as fuel for fires. Whether the animals are semi-wild or overseen by a shepherd who is usually compensated for their efforts, a job well done usually leaves behind a landscape dotted with open spaces that can act as firebreaks.…
2022-08-10. Congress Just Passed a Big Climate Bill. No, Not That One. [https://www.theatlantic.com/science/archive/2022/08/chips-act-climate-bill-biden/671095/] By Robinson Meyer, The Atlantic. Excerpt: No, I'm not talking about the Inflation Reduction Act, the landmark Democratic climate and taxes bill that passed the Senate on Sunday along party lines. I'm talking about a different piece of legislation: The CHIPS and Science Act. Since it sailed through Congress last month, the CHIPS Act has mostly been touted as a $280 billion effort to revitalize the American semiconductor industry. What has attracted far less attention is that the law also invests tens of billions of dollars in technologies and new research that matter in the fight against climate change. Over the next five years, the CHIPS Act could direct an estimated $67 billion, or roughly a quarter of its total funding, toward accelerating the growth of zero-carbon industries and conducting climate-relevant research, according to an analysis from RMI, a nonpartisan energy think tank based in Colorado. That would make the CHIPS Act one of the largest climate bills ever passed by Congress. It exceeds the total amount of money that the government spent on renewable-energy tax credits from 2005 to 2019, according to estimates from the Congressional Research Service. And it's more than half the size of the climate spending in President Barack Obama's 2009 stimulus bill. That's all the more remarkable because the CHIPS Act was passed by large bipartisan majorities, with 41 Republicans and nearly all Democrats supporting it in the House and the Senate. Yet CHIPS shouldn't be viewed alone, Lachlan Carey, an author of the new analysis and an associate at RMI, told me. When viewed with the Inflation Reduction Act, which the House is poised to pass later this week, and last year's bipartisan infrastructure law, a major shift in congressional climate spending comes into focus. According to the RMI analysis, these three laws are set to more than triple the federal government's average annual spending on climate and clean energy this decade, compared with the 2010s.…
2022-08-10. In the Amazon, a U.N. Agency Has a Green Mission, but Dirty Partners. [https://www.nytimes.com/2022/08/10/world/americas/colombia-big-oil-united-nations.html] By Sarah Hurtes and Julie Turkewitz, The New York Times. Excerpt: RESGUARDO BUENAVISTA, Colombia — At the edge of the Colombian Amazon, in an Indigenous village surrounded by oil rigs, the Siona people faced a dilemma. The United Nations Development Program, or U.N.D.P., had just announced a $1.9 million regional aid package. In a village with no running water, intermittent electricity and persistent poverty, any money would mean food and opportunity. But the aid program was part of a partnership between the United Nations agency and GeoPark, the multinational petroleum company. The company holds contracts to drill near the Siona reservation, including one with the government that would expand operations onto what the Siona consider their ancestral land. To the Siona people on the Buenavista reservation, oil drilling is an assault, akin to draining blood from the earth. This collaboration is one example of how one of the world's largest sustainable development organizations partners with polluters, even those that at times work against the interests of the communities the agency is supposed to help. From Mexico to Kazakhstan, these partnerships are part of a strategy that treats oil companies not as environmental villains but as major employers who can bring electricity to far-flung areas and economic growth to poor and middle-income nations. The development agency has used oil money to provide clean water and job training to areas that might otherwise be neglected. But …when the United Nations has partnered with oil companies, the agency has also tamped down local opposition to drilling, conducted business analyses for the industry and worked to make it easier for companies to keep operating in sensitive areas.…
2022-08-05. How Republicans Are 'Weaponizing' Public Office Against Climate Action. [https://www.nytimes.com/2022/08/05/climate/republican-treasurers-climate-change.html] By David Gelles, The New York Times. Excerpt: Nearly two dozen Republican state treasurers around the country are working to thwart climate action on state and federal levels, fighting regulations that would make clear the economic risks posed by a warming world, lobbying against climate-minded nominees to key federal posts and using the tax dollars they control to punish companies that want to reduce greenhouse gas emissions. Over the past year, treasurers in nearly half the United States have been coordinating tactics and talking points, meeting in private and cheering each other in public as part of a well-funded campaign to protect the fossil fuel companies that bolster their local economies. Last week, Riley Moore, the treasurer of West Virginia, announced that several major banks — including Goldman Sachs, JPMorgan and Wells Fargo — would be barred from government contracts with his state because they are reducing their investments in coal, the dirtiest fossil fuel. Mr. Moore and the treasurers of Louisiana and Arkansas have pulled more than $700 million out of BlackRock, the world's largest investment manager, over objections that the firm is too focused on environmental issues. At the same time, the treasurers of Utah and Idaho are pressuring the private sector to drop climate action and other causes they label as "woke." …At the nexus of these efforts is the State Financial Officers Foundation, a little-known nonprofit organization based in Shawnee, Kan., that once focused on cybersecurity, borrowing costs and managing debt loads, among other routine issues. Then President Biden took office, promising to speed the country's transition away from oil, gas and coal, the burning of which is dangerously heating the planet. The foundation began pushing Republican state treasurers, who are mostly elected officials and who are responsible for managing their state's finances, to use their power to promote oil and gas interests and to stymie Mr. Biden's climate agenda, records show.…
2022-08-01. U.S. Cities and States Are Suing Big Oil Over Climate Change. Here's What the Claims Say and Where They Stand.. [https://www.pbs.org/wgbh/frontline/article/us-cities-states-sue-big-oil-climate-change-lawsuits/] By Bruce Gil, PBS Frontline. Excerpt: There are at least 20 pending lawsuits filed by cities and states across the U.S., alleging major players in the fossil fuel industry misled the public on climate change to devastating effect. While the precise claims vary from case to case — from securities fraud to nuisance, negligence and tort — most center on an argument that companies failed to disclose what they knew about their potential impact on the environment. It's a relatively new legal tactic in a longtime argument from industry critics: that oil and gas companies must be held responsible for downplaying the impacts of fossil fuels and stalling government action on climate change — claims examined in FRONTLINE's three-part documentary series The Power of Big Oil.…
2022-08-01. Surprise climate bill will meet ambitious goal of 40% cut in U.S. emissions, energy models predict. [https://www.science.org/content/article/surprise-climate-bill-will-meet-ambitious-goal-40-cut-us-emissions-energy-models] By Erik Stokstad, Science Magazine. Excerpt: But more action is needed to reach Biden's pledge to halve emissions by 2030. …last week key senators suddenly announced an agreement on a $369 billion bill that would provide the most climate funding ever seen in the United States. …energy and climate modelers have now scrutinized its 725 pages and concluded the 40% claim is about on target. They plugged key provisions, including subsidies for renewable energy and tax cuts for electric vehicles, as well as controversial incentives for the fossil fuel industry, into their models. Two such models conclude that if the bill becomes law, U.S. greenhouse gas emissions would fall by about 40% by 2030, although only part of that stems from the bill alone. One model also finds that the renewable energy subsidies will likely create 1.5 million jobs and prevent thousands of premature deaths from air pollution, especially in disadvantaged communities.… See also New York Times article, How the New Climate Bill Would Reduce Emissions, by Nadja Popovich and Brad Plumer.
2022-07-15. How One Senator Doomed the Democrats' Climate Plan. [https://www.nytimes.com/2022/07/15/climate/manchin-climate-change-democrats.html] By Coral Davenport and Lisa Friedman, The New York Times. Excerpt: …First, he killed a plan that would have forced power plants to clean up their climate-warming pollution. Then, he shattered an effort to help consumers pay for electric vehicles. And, finally, he said he could not support government incentives for solar and wind companies or any of the other provisions that the rest of his party and his president say are vital to ensure a livable planet. Senator Joe Manchin III of West Virginia, who took more campaign cash from the oil and gas industry than any other senator, and who became a millionaire from his family coal business, independently blew up the Democratic Party's legislative plans to fight climate change. The swing Democratic vote in an evenly divided Senate, Mr. Manchin led his party through months of tortured negotiations that collapsed on Thursday night, a yearlong wild goose chase that produced nothing as the Earth warms to dangerous levels.…
2022-07-01. As Federal Climate-Fighting Tools Are Taken Away, Cities and States Step Up. [https://www.nytimes.com/2022/07/01/climate/climate-policies-cities-states-local.html] By Maggie Astor, The New York Times. Excerpt: Across the country, local governments are accelerating their efforts to cut greenhouse gas emissions, in some cases bridging partisan divides. Their role will become increasingly important. Legislators in Colorado, historically a major coal state, have passed more than 50 climate-related laws since 2019. The liquor store in the farming town of Morris, Minn., cools its beer with solar power. Voters in Athens, Ohio, imposed a carbon fee on themselves. Citizens in Fairfax County, Va., teamed up for a year and a half to produce a 214-page climate action plan. …New York and Colorado, for example, are on track to reduce electricity-related emissions 80 percent or more by 2030, compared with 2005 levels, according to new state scorecards from RMI. By removing partisan politics from community discussions about climate policy, it's sometimes possible to reach a consensus that's been difficult to achieve on a national level. That is what happened in Morris, a city of about 5,000 in Minnesota, not far from the South Dakota border. There, the University of Minnesota Morris campus leans left politically, while surrounding farming communities lean right. But both communities broadly support — and have helped to shape — the "Morris Model," which calls for reducing energy consumption 30 percent by 2030, producing 80 percent of the county's electricity locally by 2030 (thus guaranteeing it comes from renewable sources) and eliminating landfill waste by 2025.…
2022-06-07. Funding needed for climate disasters has risen 'more than 800%' in 20 years. By Arthur Neslen, The Guardian. Excerpt: The funding needed by UN climate disaster appeals has soared by more than 800% in 20 years as global heating takes hold. But only about half of it is being met by rich countries, according to a new report by Oxfam. Last year was the third costliest on record for extreme weather events such as droughts, floods and wildfires with total economic costs estimated at $329bn, nearly double the total aid given by donor nations. While poor countries appealed for $63-75bn in emergency humanitarian aid over the last five years, they only received $35-42bn, leaving a shortfall that Oxfam condemned as "piecemeal and painfully inadequate". [https://www.theguardian.com/environment/2022/jun/07/funding-needed-for-climate-disasters-has-risen-more-than-800-in-20-years]
2022-06-01. University of California to remove all companies that own fossil fuel reserves from the UC Retirement Savings Program. By UC Berkeley. Excerpt: UC Investments believes that the fossil fuel industry faces considerable long term financial risk and that removing such companies from the RSP will have a positive financial and risk-reducing impact on fund performance in the long run…. [https://preview-accept.myucretirement.com/resource/2312]
2022-06-01. Biden Administration to Cut Costs for Wind and Solar Energy Projects. By Lisa Friedman, The New York Times. Excerpt: WASHINGTON — The Biden administration said on Wednesday it would cut in half the amount it charges companies to build wind and solar projects on federal lands, a move designed to encourage development of renewable energy…. [https://www.nytimes.com/2022/06/01/climate/biden-solar-wind-fees-cut.html]
2022-05-06. Climate Action Plans Tailored to Indian Cities. By Deepa Padmanaban, Eos/AGU. Excerpt: Many Indian cities are developing climate action plans to adapt to increasing risks they face because of climate change (such as flooding and heat waves) and to mitigate greenhouse emissions associated with extensive urbanization. Abinash Mohanty, program lead for the Council on Energy, Environment and Water, New Delhi, said, "The discourse of city climate action plans started because the hierarchy of decisionmaking, operation, preparedness, prevention, and mitigation is different at city and national levels. We need to understand where the hyperlocal action happens—that can only happen at a city level." Mumbai is the latest Indian city to release a climate action plan (CAP).… [https://eos.org/articles/climate-action-plans-tailored-to-indian-cities]
2022-03-27. How Joe Manchin Aided Coal, and Earned Millions. By Christopher Flavelle and Julie Tate, The New York Times. Excerpt: At every step of his political career, Joe Manchin helped a West Virginia power plant that is the sole customer of his private coal business. Along the way, he blocked ambitious climate action. …While the fact that Mr. Manchin owns a coal business is well-known, an examination by The New York Times offers a more detailed portrait of the degree to which Mr. Manchin's business has been interwoven with his official actions. He created his business while a state lawmaker in anticipation of the Grant Town plant, which has been the sole customer for his gob for the past 20 years, according to federal data. At key moments over the years, Mr. Manchin used his political influence to benefit the plant. …As the pivotal vote in an evenly split Senate, Mr. Manchin has blocked legislation that would speed the country's transition to wind, solar and other clean energy and away from coal, oil and gas, the burning of which is dangerously heating the planet.… [https://www.nytimes.com/2022/03/27/climate/manchin-coal-climate-conflicts.html]
2022-03-07. E.P.A. to Tighten Tailpipe Rules for the Biggest Polluters on the Road. By Coral Davenport, The New York Times. Excerpt: The Biden administration on Monday proposed strict new limits on pollution from buses, delivery vans, tractor-trailers and other heavy trucks — the first time in more than 20 years that tailpipe standards have been tightened for the biggest polluters on the road. The new draft rule from the Environmental Protection Agency would require heavy-duty trucks to reduce emissions of nitrogen dioxide by 90 percent by 2031. Nitrogen dioxide is linked to lung cancer, heart disease and premature death. The E.P.A. also announced plans to slightly tighten truck emissions of carbon dioxide, a greenhouse gas that is driving climate change. The new rules for nitrogen oxide pollution would apply to trucks beginning with the model year 2027, while the carbon dioxide rules would apply to trucks starting with the model year 2024.… [https://www.nytimes.com/2022/03/07/climate/trucks-pollution-rules-epa.html]
2022-02-23. E.U. will unveil a strategy to break free from Russian gas, after decades of dependence. By Michael Birnbaum and Steven Mufson, The Washington Post. Excerpt: Ukraine crisis has pushed Europe toward renewables — but will the change come quickly enough?.… [https://www.washingtonpost.com/climate-environment/2022/02/23/russia-ukraine-eu-nordstream-strategy-energy]
2022-02-21. Court ruling on social cost of carbon upends Biden's climate plans. By Maxine Joselow, The Washington Post. Excerpt: A recent court ruling that bars the Biden administration from accounting for the real-world costs of climate change has created temporary chaos at federal agencies, upending everything from planned oil and gas lease sales to infrastructure spending. The Feb. 11 decision by a Louisiana federal judge blocked the Biden administration from using a higher estimate forthe damage that each additional ton of greenhouse gas pollution causes society. This formula, calledthe social cost of carbon, applies toconsequential decisions affecting fossil fuel extraction on public lands, infrastructure projects and even international climate talks. …President Biden last year directed federal agencies to applyan interim social cost of carbon of $51 per ton — the figure used under former president Barack Obama — while his administration weighed whether to raise itto as high as $125 per ton. Under former president Donald Trump, that figure had fallen as low as $1 per ton, as his appointees recalculated the impacts of climate change on present and future generations.… [https://www.washingtonpost.com/climate-environment/2022/02/21/social-cost-of-carbon-biden]
2022-02-10. France Announces Major Nuclear Power Buildup. By Liz Alderman, The New York Times. Excerpt: President Emmanuel Macron announced a major buildup of France's huge nuclear power program on Thursday, pledging to construct up to 14 new-generation reactors and a fleet of smaller nuclear plants as the country seeks to slash planet-warming emissions and cut its reliance on foreign energy. The announcement represented an about-face for Mr. Macron, who had previously pledged to reduce France's reliance on nuclear power but has pivoted to burnishing an image as a pronuclear president battling climate change as he faces a tough re-election bid in April.… [https://www.nytimes.com/2022/02/10/world/europe/france-macron-nuclear-power.html]
2022-02-10. How Billions in Infrastructure Funding Could Worsen Global Warming. By Brad Plumer, The New York Times. Excerpt: …widening highways and paving new roads often just spurs people to drive more, research shows. And as concerns grow about how tailpipe emissions are heating the planet, Colorado is among a handful of car-dominated states that are rethinking road building. In December, Colorado adopted a first-of-its-kind climate change regulation that will push transportation planners to redirect funding away from highway expansions and toward projects that cut vehicle pollution, such as buses and bike lanes. …In 2019, states spent one-third of their highway dollars on new road capacity, roughly $19.3 billion, with the rest spent on repairs. "This is a major blind spot for politicians who say they care about climate change," said Kevin DeGood, director of infrastructure policy at the Center for American Progress…. "Everyone gets that oil pipelines are carbon infrastructure. But new highways are carbon infrastructure, too. Both lock in place 40 to 50 years of emissions." The core problem, environmentalists say, is a phenomenon known as "induced traffic demand." When states build new roads or add lanes to congested highways, instead of reducing traffic, more cars show up to fill the available space. Induced demand explains why, when Texas widened the Katy Freeway in Houston to more than 20 lanes in 2011, at a cost of $2.8 billion, congestion returned to previous levels within a few years.… [https://www.nytimes.com/2022/02/10/climate/highways-climate-change-traffic.html]
2022-02-10. The U.S. Army has released its first-ever climate strategy. Here's what that means. By Michael Birnbaum and Tik Root, The Washington Post. Excerpt: The U.S. Army released its first climate strategy this week, an effort to brace the service for a world beset by global-warming-driven conflicts. The plan aims to slash the Army's emissions in half by 2030; electrify all noncombat vehicles by 2035 and develop electric combat vehicles by 2050; and train a generation of officers on how to prepare for a hotter, more chaotic world. It is part of a broader effort by the Biden administration to address climate change across government agencies, including at the Pentagon. …strategists are increasingly alarmed about the security implications of climate change. The strategy notes "an increased risk of armed conflict in places where established social orders and populations are disrupted.… [https://www.washingtonpost.com/climate-solutions/2022/02/10/army-military-green-climate-strategy/]
2022-01-31. Biden administration to give states $1.15 billion to plug orphaned wells, which leak planet-warming methane. By Tik Root. The Washington Post. Excerpt: The White House on Monday announced new steps to help curb emissions of methane, saying it will send $1.15 billion to states to clean up thousands of orphaned oil and gas wells that leak the powerful planet-warming gas. …Tens of thousands of abandoned wells dot the country in places where the oil and gas companies or individual owners went out of business, or are otherwise no longer responsible for their cleanup. …The funds will go to the 26 states that submitted notices of intent to the Interior Department late last year. The allocations range from about $25 million for Alabama, up to $107 million for Texas. More will be spent in the coming months and years as part of grants to states.… [https://www.washingtonpost.com/climate-solutions/2022/01/31/orphaned-wells-biden-climate-change/]
2022-01-19. Biden Administration Announces Plan to Spend Billions to Prevent Wildfires. By Alyssa Lukpat, The New York Times. Excerpt: After a year that included one of the largest wildfires in California history and ended with an unseasonably late blaze that became the most destructive ever seen in Colorado, the Biden administration on Tuesday announced a 10-year, multibillion-dollar plan to reduce the fire risk on up to 50 million acres that border vulnerable communities. The federal Agriculture Department said in a statement that it would take measures to reduce the danger of catastrophic fires in dozens of spots in 11 Western states by thinning overgrown trees and using controlled burns to get rid of dead vegetation. The plan, detailed in a report, would quadruple the government's land treatment efforts.… [https://www.nytimes.com/2022/01/19/climate/biden-administration-wildfire-plan.html]