CC3C. Stay Current—What Are the Greenhouse Gases?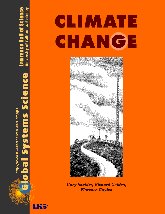 2023-12-03. Al Gore's climate watchdog spots rogue emissions. [https://www.science.org/content/article/al-gore-s-climate-watchdog-spots-rogue-emissions] By PAUL VOOSEN, Science. Excerpt: Backed by former U.S. Vice President Al Gore, Climate Trace is a coalition of nonprofits and academics that made headlines 2 years ago with its first analysis of 72,000 of the world's largest greenhouse gas sources. Its newest assessment looks at 352 million greenhouse gas sources. "It is really incredibly powerful," Gore says. "This serves a purpose that is at the top of humanity's priority list." Long term, Gore hopes Climate Trace will be integrated into the U.N. process. And in the meantime, it is helping less developed regions keep track of their emissions….
2023-11-16. Solid waste, a lever for decarbonization. [https://www.science.org/doi/10.1126/science.adl0557] By MICHAEL E. WEBBER AND YAEL R. GLAZER, Science. Excerpt: On 20 December 2015, a mountain of urban refuse collapsed in Shenzhen, China, killing at least 69 people and destroying dozens of buildings (1). The disaster exposed the horrible yet real idea that society's wastes could pile up uncontrollably, directly threatening our lives. But there is another looming threat from solid waste beyond its sheer volumes and mass: the destabilizing impacts of the greenhouse gases it emits. …Hoy et al. (2) report that rapid and large reductions of methane emissions from the world's solid waste sector are needed to meet the global warming limit set by the Paris Agreement. The good news is that this can be achieved with existing technologies and modified behaviors. …Municipal solid waste—the garbage that ends up in landfills, recycling centers, compost sites, and ecosystems—is particularly relevant to global warming because solid waste is a major source of atmospheric methane [carbon dioxide (CO2), methane, and nitrous oxide are the primary greenhouse gases]. Methane's molecular structure also traps more heat than does CO2 and is responsible for approximately one-third of global warming (3)….
2023-07-13. Leaks Can Make Natural Gas as Bad for the Climate as Coal, a Study Says. [https://www.nytimes.com/2023/07/13/climate/natural-gas-leaks-coal-climate-change.html] By Hiroko Tabuchi, The New York Times. Excerpt: Natural gas, long seen as a cleaner alternative to coal and an important tool in the fight to slow global warming, can be just as harmful to the climate, a new study has concluded, unless companies can all but eliminate the leaks that plague its use. It takes as little as 0.2 percent of gas to leak to make natural gas as big a driver of climate change as coal, the study found. That's a tiny margin of error for a gas that is notorious for leaking from drill sites, processing plants and the pipes that transport it into power stations or homes and kitchens. …The peer-reviewed study, which also involved researchers from Harvard and Duke Universities and NASA and is set to be published next week in the journal Environmental Research Letters, adds to a substantial body of research that has poked holes in the idea that natural gas is a suitable transitional fuel to a future powered entirely by renewables, like solar and wind. The findings throw up difficult questions about how much more money the nations of the world should invest in gas infrastructure to ward off the worst of global warming. The $370 billion Inflation Reduction Act passed by the United States Congress last year, designed to move the country away from fossil fuels and toward renewables, includes credits that would apply to some forms of natural gas….
2023-04-26. Hunting for Methane Hot Spots at the Top of the World. [https://eos.org/features/hunting-for-methane-hot-spots-at-the-top-of-the-world] By Jenessa Duncombe, Eos/AGU. Excerpt: A visit to an Alaskan wetland with some of the world's highest lake marsh methane emissions brings scientists one step closer to understanding the phenomenon. I was joining a day of fieldwork with a group of Arctic scientists hunting an invisible gas that has been increasing in our atmosphere at an accelerating ratesince 2007. Our destination, a lake a mere 15-minute drive from campus, has the highest rates of ecological methane emissions ever recorded from Arctic lake marshes….
2023-03-06. 1,000 super-emitting methane leaks risk triggering climate tipping points. [https://www.theguardian.com/environment/2023/mar/06/revealed-1000-super-emitting-methane-leaks-risk-triggering-climate-tipping-points] By Damian Carrington, The Guardian. Excerpt: More than 1,000 "super-emitter" sites gushed the potent greenhouse gas methane into the global atmosphere in 2022, the Guardian can reveal, mostly from oil and gas facilities. The worst single leak spewed the pollution at a rate equivalent to 67m running cars. Separate data also reveals 55 "methane bombs" around the world – fossil fuel extraction sites where gas leaks alone from future production would release levels of methane equivalent to 30 years of all US greenhouse gas emissions. Methane emissions cause 25% of global heating today and there has been a "scary" surge since 2007, according to scientists. This acceleration may be the biggest threat to keeping below 1.5C of global heating and seriously risks triggering catastrophic climate tipping points, researchers say….
2023-02-03. Global alarm system watches for methane superemitters. [https://www.science.org/content/article/global-alarm-system-watches-methane-superemitters] By Paul Voosen, Science. Excerpt: Methane is a stealthy greenhouse gas, erupting unpredictably from sources such as pipelines and gas fields. Scientists have wanted to catch these emitters in the act. In the past, watchdogs had to monitor likely sites from the ground or by airplane. Now, massive, short-lived leaks can be detected automatically, from space, anywhere in the world—a first step toward plugging them and slowing climate change. …Although so far the technique only captures the largest blowouts, there's no better place to begin, says Ilse Aben, an atmospheric scientist at the Netherlands Institute for Space Research (SRON) and co-author of the new work. …SRON's automatic methane spotter relies on the Tropospheric Monitoring Instrument (TROPOMI) aboard the Sentinel-5 Precursor satellite, launched in 2017 as part of Europe's Copernicus program of Earth observation….
2022-09-29. Methane Might Be a Bigger Climate Problem Than Thought, Study Finds. [https://www.nytimes.com/2022/09/29/climate/gas-flaring-climate-methane.html] By Henry Fountain, The New York Times. Excerpt: The oil industry practice of burning unwanted methane is less effective than previously assumed, scientists said Thursday, resulting in new estimates for releases of the greenhouse gas in the United States that are about five times as high as earlier ones. In a study of the three largest oil and gas basins in the United States, the researchers found that the practice, known as flaring, often doesn't completely burn the methane, a potent heat-trapping gas that is often a byproduct of oil production. And in many cases, they discovered, flares are extinguished and not reignited, so all the methane escapes into the atmosphere. Improving efficiency and ensuring that all flares remain lit would result in annual emissions reductions in the United States equal to taking nearly 3 million cars off the road each year, the scientists said. …said one of the researchers, Eric A. Kort, "…they actually matter more for climate than we realized. …if we clean up our act with these flares, we actually would have a much more positive climate impact than we would have realized initially" …Because methane is a stronger, though shorter-lived, greenhouse gas than carbon dioxide, efforts to identify and reduce methane emissions have intensified in recent years. Methane is the primary component of natural gas …which can leak into the atmosphere from wells, pipelines and other infrastructure, and is also deliberately released for maintenance or other reasons. But vast amounts are flared. Gas that is flared is often produced with oil at wells around the world, or at other industry facilities. There may not be a pipeline or other means to market it economically, and because it is flammable, it poses safety issues. In such cases, the gas is sent through a vertical pipe with an igniter at the top, and burned.…
2022-07-13. In ominous sign for global warming, feedback loop may be accelerating methane emissions. [https://www.science.org/content/article/ominous-sign-global-warming-feedback-loop-may-be-accelerating-methane-emissions] By Paul Voosen, Science Magazine. Excerpt: If carbon dioxide is an oven steadily roasting our planet, methane is a blast from the broiler: a more potent but shorter lived greenhouse gas that's responsible for roughly one-third of the 1.2°C of warming since preindustrial times. Atmospheric methane levels have risen nearly 7% since 2006, and the past 2 years saw the biggest jumps yet, even though the pandemic slowed oil and gas production, presumably reducing methane leaks. Now, researchers are homing in on the source of the mysterious surge. Two new preprints trace it to microbes in tropical wetlands. Ominously, climate change itself might be fueling the trend by driving increased rain over the regions. If so, the wetlands emissions could end up being a runaway process beyond human control, although the magnitude of the feedback loop is uncertain. "We will have handed over a bit more control of Earth's climate to microorganisms," says Paul Palmer, an atmospheric chemist at the University of Edinburgh and co-author of one of the studies, posted late last month for review at Atmospheric Chemistry and Physics. Most climate scientists already agreed that the post-2006 methane spike has largely not come from fossil fuel production. That's because atmospheric methane has become ever more enriched in carbon-12, the lighter isotope of carbon, reversing what had been a multicentury trend, says Xin Lan, a carbon cycle scientist at the Earth System Research Laboratories (ESRL) of the National Oceanic and Atmospheric Administration. "This is a very significant signal," she says. It points to microbes as the source because they favor reactions that use light carbon, giving the methane they produce a distinctive light signature. …Climate change may be setting the pace of the emissions.…
2022-07-05. Methane much more sensitive to global heating than previously thought – study. [https://www.theguardian.com/environment/2022/jul/05/global-heating-causes-methane-growth-four-times-faster-than-thought-study] By Kate Ravilious, The Guardian. Excerpt: Methane is four times more sensitive to global warming than previously thought, a new study shows. The result helps to explain the rapid growth in methane in recent years and suggests that, if left unchecked, methane related warming will escalate in the decades to come. The growth of this greenhouse gas – which over a 20 year timespan is more than 80 times as potent than carbon dioxide – had been slowing since the turn of the millennium but since 2007 has undergone a rapid rise, with measurements from the US National Oceanic and Atmospheric Administration recording it passing 1,900 parts a billion last year, nearly triple pre-industrial levels. …About 40% of methane emissions come from natural sources such as wetlands, while 60% come from anthropogenic sources such as cattle farming, fossil fuel extraction and landfill sites. Possible explanations for the rise in methane emissions range from expanding exploration of oil and natural gas, rising emissions from agriculture and landfill, and rising natural emissions as tropical wetlands warm and Arctic tundra melts. But another explanation could be a slowdown of the chemical reaction that removes methane from the atmosphere. The predominant way in which methane is "mopped up" is via reaction with hydroxyl radicals (OH) in the atmosphere. …But hydroxyl radicals also react with carbon monoxide, and an increase in wildfires may have pumped more carbon monoxide into the atmosphere and altered the chemical balance. …Their findings, published in the journal Nature Communications, suggest global heating is four times more influential in accelerating methane emissions than previously estimated, with rising temperatures helping to produce more methane (by speeding up microbe activity in wetlands for example), while at the same time slowing down the removal of methane from the atmosphere (with increasing numbers of wildfires reducing the availability of hydroxyl radicals in the upper atmosphere).…
2022-06-14. One Site, 95 Tons of Methane an Hour. [https://www.nytimes.com/2022/06/14/climate/methane-emissions-russia-coal-mine.html] By Henry Fountain, The New York Times. Excerpt: A remote-sensing satellite has detected one of the largest releases of methane from a single industrial site, an underground coal mine in south-central Russia. The finding is another indication of the scope of the problem of curbing emissions of methane, a potent planet-warming gas. Thirteen plumes of the gas were observed at the Raspadskya mine, the largest coal mine in Russia, in late January during a single pass of a satellite operated by GHGSat, a commercial emissions-monitoring firm. The total flow rate from all the plumes was estimated at about 87 metric tons (about 95 U.S. tons) an hour. "This is the biggest source we've ever seen," said Brody Wight, director of energy, landfills and mines at GHGSat, which was formed in 2011 and now has six emissions-sensing satellites. By contrast, the highest rate measured at Aliso Canyon, a natural gas storage facility in Southern California that had a major leak for nearly four months in 2015 and 2016, was about 60 metric tons an hour.…
2022-04-07. A Climate Mystery Warns Us to Heed the Unknown. By Jenessa Duncombe, Eos/AGU. Excerpt: A basic fact about climate change is curiously absent from public consciousness. …Methane, a potent greenhouse gas, has been rising in the atmosphere at an accelerating rate since 2007. But the cause of the acceleration remains unknown. Today, NOAA announced more sobering news. In 2021, methane rose more than other any other year on record, according to a preliminary analysis of weekly measurements taken at 40 sites globally. 2020 also broke records. …It's rare to feel like climate change is a mystery anymore. When the Intergovernmental Panel on Climate Change (IPCC) formed, controversy besieged even basic facts: Is the planet warming? Are sea levels rising? Those squabbles have long since ebbed, …With so much at stake, there's a heightening sense that the science is settled. Science historian Naomi Oreskes called for the end of the IPCC's deliberations on the physical science of climate change, arguing that all efforts must instead go toward finding solutions. But when it comes to methane, the science is not settled.… [https://eos.org/articles/a-climate-mystery-warns-us-to-heed-the-unknown]
2022-04-07. Methane emissions jumped by record amount in 2021, NOAA says. By Steven Mufson, The Washington Post. Excerpt: Global methane emissions soared by a record amount in 2021, eclipsing the record set the year before, according to the National Oceanic and Atmospheric Administration, demonstrating the huge challenge facing policymakers who have pledged to limit greenhouse gas emissions. Methane, the second biggest contributor to human-caused global warming after carbon dioxide, is emitted in part by oil and natural gas production,particularly shale gas drilling. But it's also emitted by livestock farming and landfills, as well as wetlands whose waterlogged soils, rich in microbes, are ideal for naturally producing methane.Since last year, about 100 countries have signed on to a Global Methane Pledge, which aims to cut emissions 30 percent by the end of the decade. Some major emitters, such as Russia and China, still have not.… [https://www.washingtonpost.com/climate-environment/2022/04/07/methane-emissions-jumped-by-record-2021-noaa-says/]
2022-03-24. Methane Leaks in New Mexico Far Exceed Current Estimates, Study Suggests. By Maggie Astor, The New York Times. Excerpt: Startlingly large amounts of methane are leaking from wells and pipelines in New Mexico, according to a new analysis of aerial data, suggesting that the oil and gas industry may be contributing more to climate change than was previously known. The study, by researchers at Stanford University, estimates that oil and gas operations in New Mexico's Permian Basin are releasing 194 metric tons per hour of methane, a planet-warming gas many times more potent than carbon dioxide. That is more than six times as much as the latest estimate from the Environmental Protection Agency. The number came as a surprise to Yuanlei Chen and Evan Sherwin, the lead authors of the study, which was published Wednesday in the journal Environmental Science & Technology. …The largest previous assessment of methane emissions from oil and gas in the United States, published in 2018, reviewed studies covering about 1,000 well sites, a tiny fraction of the more than one million active wells in the country. The new study, by contrast, used aerial data to examine nearly 27,000 sites from above: more than 90 percent of all wells in the New Mexico portion of the Permian Basin, which also extends into Texas.… [https://www.nytimes.com/2022/03/24/climate/methane-leaks-new-mexico.html]
2022-01-03. Termite Fumigation in California Is Fueling the Rise of a Rare Greenhouse Gas. By Jenessa Duncombe, Eos/AGU. Excerpt: New research has suggested that the nationwide rise of the potent greenhouse gas sulfuryl fluoride comes almost entirely from termite fumigations in the greater Los Angeles area. …The method rose in popularity after the Montreal Protocol phased out another common fumigant, methyl bromide, that was found to erode the ozone layer. But research in 2008 and 2009 revealed that sulfuryl fluoride has a relatively high global warming potential and sticks around longer than initially thought. The gas has a global warming potential of more than 4,000 times that of carbon dioxide over 100 years and remains in the atmosphere for about 36 years.… [https://eos.org/articles/termite-fumigation-in-california-is-fueling-the-rise-of-a-rare-greenhouse-gas]
2021-12-22. Mexico's wheat fields help feed the world. They're also releasing a dangerous greenhouse gas. By Joshua Partlow and Chris Mooney, The Washington Post. Excerpt: …scientists who have studied this valley for decades know that …when water mixes with nitrogen fertilizer, and when no crop is in the ground to absorb it — huge surges of nitrous oxide gas are released into the atmosphere.… [https://www.washingtonpost.com/climate-environment/interactive/2021/mexico-fertilizer-nitrous-oxide-emissions/]
2021-11-03. 'It is the methane moment.' How a once ignored greenhouse gas moved to center stage. By Warren Cornwall, Science Magazine. Excerpt: …The potent heat-trapping molecule was once a footnote in discussions about climate change, largely because it breaks down much faster and is less abundant in the atmosphere than the more notorious greenhouse gas carbon dioxide (CO2). Now, however, researchers and policymakers are paying more attention to reducing methane. Yesterday, more than 90 nations signed the Global Methane Pledge, promising to pursue a 30% cut in emissions by 2030. In the United States, the Environmental Protection Agency (EPA) yesterday announced plans to, for the first time, heavily regulate methane emissions from the oil and gas industry. Some companies, meanwhile, have begun voluntary efforts to reduce methane emissions. In large part, such efforts are a response to recent research showing methane emissions—including leaks from producing natural gas, which is up to 90% methane—are far bigger and more common than previously thought.… [Note: methane eventually oxidizes into carbon dioxide (CO2) and water (H2O), both of which are also greenhouse gases!] [https://www.science.org/content/article/it-methane-moment-how-once-ignored-greenhouse-gas-moved-center-stage]
2021-10-19. Russia allows methane leaks at planet's peril. By Steven Mufson, Isabelle Khurshudyan, Chris Mooney, Brady Dennis, John Muyskens and Naema Ahmed, The Washington Post. Excerpt: On the morning of Friday, June 4, an underground gas pipeline running through the ancient state of Tatarstan sprang a leak. And not a small one. In a different era, the massive leak might have gone unnoticed. But hovering 520 miles above the Earth, a European Space Agency satellite was keeping watch. The four-year-old Copernicus Sentinel-5P, which orbits the planet 14 times a day, looks for traces of methane and other gases. …Crews from the natural gas giant Gazprom hurried to repair a defect in the steel pipeline and stem the rush of methane — an invisible but powerful greenhouse gas — which was escaping into the atmosphere at a breakneck rate of approximately 395 metric tons an hour. …Methane, the second-most abundant greenhouse gas after carbon dioxide, accounts for roughly a quarter of global warming since the industrial revolution, according to NASA. It is the chief component of natural gas. Today, the second-biggest natural gas producer is Russia, fed by the prolific Yamal region, followed byIran and its Persian Gulf gas fields. Next come China, Canada and Qatar, with its flotilla of liquefied natural gas tankers. The United States, bolstered by horizontal fracking in the Permian Basin across west Texas and eastern New Mexico, remains the world's largest natural gas producer.… [https://www.washingtonpost.com/climate-environment/interactive/2021/russia-greenhouse-gas-emissions/]
2021-10-11. More Than 30 Countries Join U.S. Pledge to Slash Methane Emissions. Source: By Lisa Friedman, The New York Times. Excerpt: Methane is the second-largest driver of global warming after carbon dioxide emissions. Scientists say the promised cuts could help avert the worst consequences of climate change. …Methane is the second-most prevalent greenhouse gas after carbon dioxide but much more potent in the short term in its ability to heat the planet. It is the main component of natural gas and is also released into the atmosphere from landfills, livestock and thawing permafrost. …The pledge, developed with the European Union, commits nations to cut emissions from methane 30 percent by 2030. …While the four heaviest emitters of methane — China, India, Russia and Brazil — have not joined the pledge, the administration announced that nine of the world's top 20 methane polluters had signed on. In addition to the United States and the European Union, they are Canada, Indonesia, Pakistan, Mexico, Nigeria, Argentina and Iraq.… [https://www.nytimes.com/2021/10/11/climate/methane-global-climate.html]
2021-09-23. Greenhouse gases in grocery freezers are more powerful than carbon. EPA now aims to slash their use. Source: By Dino Grandoni, The Washington Post. Excerpt: Agency's final rule will slash the use and production of hydrofluorocarbons — often found to be leaking from U.S. supermarket freezers — by 85 percent over the next 15 years… [https://www.washingtonpost.com/climate-environment/2021/09/23/biden-climate-rule-hydrofluorocarbons]
2021-08-02. [https://www.washingtonpost.com/climate-environment/2021/08/02/climate-change-heat-wave-unleashes-methane-from-prehistoric-siberian-rock/] – Scientists expected thawing wetlands in Siberia's permafrost. What they found is 'much more dangerous.' Source: By Steven Mufson, The Washington Post. Excerpt: A 2020 heat wave unleashed methane emissions from prehistoric limestone in two regions stretching 375 miles, study says. …Scientists have long been worried about what many call "the methane bomb" — the potentially catastrophic release of methane from thawing wetlands in Siberia's permafrost. But now a study by three geologists says that a heat wave in 2020 has revealed a surge in methane emissions "potentially in much higher amounts" from a different source: thawing rock formations in the Arctic permafrost. The difference is that thawing wetlands releases "microbial" methane from the decay of soil and organic matter, while thawing limestone — or carbonate rock — releases hydrocarbons and gas hydrates from reservoirs both below and within the permafrost, making it "much more dangerous" than past studies have suggested….
2021-07-01. [https://www.washingtonpost.com/climate-solutions/2021/07/01/capping-methane-spewing-oil-wells-one-hole-time/] – Capping methane-spewing oil wells, one hole at a time. Source: By Nick Ehli, The Washington Post. Excerpt: Across the United States, abandoned wells are belching the powerful greenhouse gas. This group aims to plug them to fight global warming. ..
2021-06-02. [https://www.nytimes.com/2021/06/02/climate/biggest-methane-emitters.html] – Here Are America's Top Methane Emitters. Some Will Surprise You. Source: By Hiroko Tabuchi. The New York Times Excerpt: As the world's oil and gas giants face increasing pressure to reduce their fossil fuel emissions, small, privately held drilling companies are becoming the country's biggest emitters of greenhouse gases, often by buying up the industry's high-polluting assets. According to a new analysis of the latest emissions data disclosed to the Environmental Protection Agency, five of the industry's top ten emitters of methane, a particularly potent planet-warming gas, are little-known oil and gas producers, some backed by obscure investment firms, whose environmental footprints are wildly large relative to their production. …The largest emitter, Hilcorp Energy, reported almost 50 percent more methane emissions from its operations than the nation's largest fossil fuel producer, Exxon Mobil, despite pumping far less oil and gas. Four other relatively unknown companies — Terra Energy Partners, Flywheel Energy, Blackbeard Operating and Scout Energy — each reported emitting more of the gas than many industry heavyweights….
2021-05-21. [https://eos.org/features/the-surprising-root-of-the-massachusetts-fight-against-natural-gas] – The Surprising Root of the Massachusetts Fight Against Natural Gas. Source: By Jenessa Duncombe, Eos/AGU. Excerpt: …Beacon Hill street in Boston …many of the trees have grown ill and died in the past several years. …Camargo and many others blame natural gas leaks as a driving cause of the trees' afflictions. The city has thousands of gas leaks in old, cracked pipes and joints under sidewalks and streets. …Today Massachusetts has some of the most progressive laws in the country regulating gas leaks. They're largely thanks to a powerful coalition of organizations and researchers called Gas Leaks Allies taking the state's energy system to task. The movement to plug leaks has gained steam over the past 2 decades and evolved into a campaign to quit natural gas altogether. Although the campaign has broad ambitions, the movement started with protecting community trees. The fight in Boston over the future of natural gas is also playing out across the country. Municipalities like San Francisco have banned gas in new buildings, and President Joe Bidensingled out gas leaks in an executive order on combating climate change. …The United States is the second-largest producer of methane emissions in the world, behind Russia….
2021-05-10. [https://www.nytimes.com/2021/05/10/climate/gas-flaring.html] – Gas Flaring Declined in 2020, Study Finds. Source: By Shola Lawal, The New York Times. Excerpt: Gas flaring worldwide decreased by 5 percent in the pandemic year, mostly because of lower demand for oil, according to a recent report from the World Bank. While the overall drop was expected, the report offered a detailed picture of the flaring activities around the world, with steep declines in some areas, like the United States, and surprising increases in others, notably China. Flaring occurs when the gas that emerges with crude oil is burned off rather than captured. That burning emits carbon dioxide, a gas that is the main contributor to climate change. …According to the report, Russia was responsible for more flaring overall than any other country in 2020, contributing 15 percent of the global total. …The other top flaring countries, according to the report, were Iraq, Iran, the United States, Algeria, Venezuela and Nigeria. …China saw the biggest percentage increase among the top 30 countries, with a surge of 35 percent despite the country's oil production remaining flat. The report cited testing in new oil fields in the country's remote northwest. The increase moved China up to 9th place overall in flaring volume, from 15th in 2019. The United States recorded a significant 32 percent drop in 2020 from the year before, mainly because of new infrastructure to capture gas that otherwise would have been flared….
2021-05-03. E.P.A. to Sharply Limit Powerful Greenhouse Gases. By Lisa Friedman, The New York Times. Excerpt: WASHINGTON — The Environmental Protection Agency moved on Monday to sharply reduce the use and production of powerful greenhouse gases central to refrigeration and air-conditioning, part of the Biden administration's larger strategy of trying to slow the pace of global warming.The agency proposed to regulate hydrofluorocarbons, or HFCs, a class of man-made chemicals that are thousands of times more potent than carbon dioxide at warming the planet. The proposal is the first significant step the E.P.A. has taken under President Biden to curb climate change. The move is also the first time the federal government has set national limits on HFCs, which were used to replace ozone-depleting chlorofluorocarbons in the 1980s but have turned out to be a significant driver of global warming. More than a dozen states have either banned HFCs or are formulating some restrictions…. [https://www.nytimes.com/2021/05/03/climate/EPA-HFCs-hydrofluorocarbons.html] See also Washington Post article, Swift action to cut methane emissions could slow Earth's warming by 30 percent, study finds.
2021-03-26. Drillers Burned Off Gas at a Staggering Rate as Winter Storm Hit Texas. By Hiroko Tabuchi, The New York Times. Excerpt: As Texas was crippled last month by frigid temperatures that killed more than 100 people and triggered widespread blackouts, drilling companies in the state's largest oil field were forced to burn off an extraordinary amount of natural gas — on the worst day, an amount that could have powered tens of thousands of homes for at least a year. The need to intentionally burn off, or flare, an estimated 1.6 billion cubic feet of gas in a single day — a fivefold increase from rates seen before the crisis, according to satellite analysis — came as the state's power plants went offline and pipelines froze, so the wells simply had no place to send the natural gas still streaming out of the ground. As a result, the gas had to be set ablaze, fueling towering flames, the highest of which can reach hundreds of feet into the air. … in recent years, researchers and environmental groups have raised growing concerns over the climate-change consequences of turning to natural gas. Flaring is one reason. Burning off unused gas instead of capturing it not only wastes a valuable energy source, it emits carbon dioxide, a greenhouse gas that is the main contributor to climate change. …But flaring is also damaging because the burning is sometimes incomplete, so it can also release uncombusted gases into the atmosphere, chiefly methane, which is a far more potent greenhouse gas than carbon dioxide in the shorter term…. [https://www.nytimes.com/2021/03/26/climate/texas-blackout-flaring-natural-gas.html]
2021-03-01. The Surprising Source of Greenhouse Gas Emissions. By Sarah Derouin, Eos/AGU. Excerpt: A belching coal plant is easy to identify as a probable greenhouse gas polluter. Coal emissions are point source pollution—like a chemical spill in a stream, the pollution can be traced back to a specific activity at a precise place. … A team of scientists recently took a different approach to estimating carbon dioxide: the bottleneck method. Instead of considering the pollution emitted only at the end use, burning phase of fossil fuel use, the researchers considered all phases: mining, transport, refining, and burning. Their study identified the worst emissions offenders, and the results were surprising: oil and gas pipelines. The researchers noted that the companies enabling greenhouse gases emissions are most at risk of climate mitigation lawsuits. …The new study, published in Energies, introduces the bottleneck method. …Using the bottleneck method, all emissions a facility enables are considered in carbon tallies, including extraction, transport, and end use. "Bottlenecks are the limiting factor for a total amount of emissions," said Pearce…. [https://eos.org/articles/the-surprising-source-of-greenhouse-gas-emissions]
2021-02-15. There's an invisible climate threat seeping from grocery store freezers. Biden wants to change that. By Juliet Eilperin and Desmond Butler, The New York Times. Excerpt: Some of the climate impacts of a grocery store trip are obvious, like the fuel it takes to get there and the electricity that keeps its lights glowing, conveyor belts moving and scanners beeping. But then there are the invisible gases seeping out into the atmosphere when you reach for your ice cream of choice. In nearly every supermarket in America, a network of pipes transports compressed refrigerants that keep perishable goods cold. Most of these chemicals are hydrofluorocarbons — greenhouse gases thousands of times more powerful than carbon dioxide — which often escape through cracks or systems that were not properly installed. Once they leak, they are destined to pollute the atmosphere. The Biden administration now sees eliminating these chemicals from the nation's refrigerators as low-hanging fruit in its broader effort to rein in climate pollutants. …Under the American Innovation and Manufacturing Act, which passed in December, the EPA must phase down the production and import of these potent greenhouse gases 85 percent over the next 15 years…. [https://www.washingtonpost.com/climate-environment/2021/02/15/these-gases-your-grocerys-freezer-are-fueling-climate-change-biden-wants-fix-that/]
2021-01-29. What a New Executive Order Means for Curbing Methane Emissions. By Rishika Pardikar, Eos/AGU. Excerpt: On 20 January, the new administration of President Joe Biden issued an executive order calling for consideration of new methane regulations in the oil and gas sector. More stringent regulations could be a major part of climate change mitigation, as the United States is the world's largest producer of natural gas with steadily increasing production. …Biden's executive order comes just days after the release of a Methane Tracker report released by the International Energy Agency on 18 January. "Regulatory action to reduce methane emissions is more important now than ever before.…[Because] oil and gas will continue to be part of the energy mix for years to come, even in rapid clean energy transitions, it is crucial for the oil and gas industry to be proactive in limiting, in all ways possible, the environmental impact of their supply," according to the report…. [https://eos.org/articles/what-a-new-executive-order-means-for-curbing-methane-emissions]
2020-10-30. These Zombies Threaten the Whole Planet. By Alec Jacobson, The New York Times. Excerpt: …Canada has committed to reducing its planet-warming carbon emissions and has singled out the oil and gas industry as the source of almost half of the country's annual emissions of methane, a greenhouse gas that can have 80 times the heat-trapping power of carbon dioxide over 20 years. Alberta, the heart of Canadian hydrocarbon extraction, has set a goal of a 45 percent drop in the industry's methane footprint from active infrastructure by 2025. But the inactive wells — the ones no longer producing oil or natural gas but many still lingering in suspension like zombies — may be as big a threat to the planet. After decades of booms and busts, an enormous backlog of these inactive wells has built up, and it grows about 6 percent each year. There are now 97,920 wells… that are licensed as temporarily suspended, compared to the province's 160,000 active wells. The inactive wells are unlikely to be switched on ever again but have not yet been decommissioned. No one knows how many are leaking methane and other pollutants…. [https://www.nytimes.com/2020/10/30/climate/oil-wells-leak-canada.html]
2020-10-21. Belching Cows and Endless Feedlots: Fixing Cattle's Climate Issues. By Henry Fountain, The New York Times. Excerpt: HAPPY, Texas — Randy Shields looked out at a sea of cattle at the sprawling Wrangler Feedyard — 46,000 animals milling about in the dry Panhandle air…. …at its most basic, the business simply takes something that people can't eat, and converts it into something they can: beef. That's possible because cattle have a multichambered stomach where microbes ferment grass and other tough fibrous vegetation, making it digestible. "The way I look at it, I've got 46,000 fermentation vats going out there," Mr. Shields said. But this process, called enteric fermentation, also produces methane, a potent planet-warming gas that the cattle mostly belch into the air. …Researchers within and outside the industry are working on ways to reduce emissions from fermentation, through feed supplements or dietary changes. …In the United States, cattle are far from the largest source of greenhouse gases, which include carbon dioxide, methane and others. Their total contribution is dwarfed by the burning of fossil fuels for electricity, transportation and industry. But livestock are among the largest sources of methane, which can have 80 times the heat-trapping power of carbon dioxide although it persists for less time. …cattle methane is part of a relatively short cycle. The methane results from eating vegetation that has grown by taking carbon dioxide from the atmosphere. After about a decade, the methane breaks down, forming carbon dioxide, which is used for more plant growth. In effect, the animals are recycling carbon over a short time frame, so if the cattle population remains roughly the same, the contribution to warming remains about the same. "It's leaving the atmosphere as fast as it's coming," said Alan Rotz, a researcher with the U.S. Department of Agriculture who has studied emissions from beef production…. [https://www.nytimes.com/2020/10/21/climate/beef-cattle-methane.html]
2020-07-16. Southern Iraq's Toxic Twilight. By Alissa J. Rubin and Clifford Krauss, The New York Times. Excerpt: Iraq is the rare country that imports gas but also burns natural gas from oil wells into the air. The wasted gas is enough to power three million homes. Burning it is making people sick. …The chemicals in the air — in Nahran Omar and other oil towns across southern Iraq — come from the smoky orange flames atop the oil wells, burning away the natural gas that bubbles up with the oil. Many countries have reduced the practice, known as flaring, in part because it wastes a precious resource. …flaring also produces chemicals that can pollute the air, land and water. It has been shown to worsen asthma and hypertension, contribute to the incidence of some cancers and speed climate change. Iraq, however, still flares more than half the natural gas produced by its oil fields, more than any other country except Russia. …After years of delays, Iraq opened a large recapture plant in Basra in 2018 at a cost of an estimated $1.5 billion, according to oil industry experts. But the plant is only a first step: it recovers a little more than half of the gas from three large oil fields. There are 15 oil fields in Basra Province alone. The Oil Ministry announced plans last month to develop plants that would recover most of the gas that is now flared in southern Iraq. Mr. Ghadban said the projects would be operational in two to three years…. [https://www.nytimes.com/2020/07/16/world/middleeast/iraq-gas-flaring-cancer-environment.html]
2020-07-14. Global Methane Emissions Reach a Record High. By Hiroko Tabuchi, The New York Times. Excerpt: Global emissions of methane, a potent greenhouse gas, soared to a record high in 2017, the most recent year for which worldwide data are available, researchers said Tuesday. And they warned that the rise — driven by fossil fuel leaks and agriculture — would most certainly continue despite the economic slowdown from the coronavirus crisis, which is bad news for efforts to limit global warming and its grave effects. The latest findings, published on Tuesday in two scientific journals [https://iopscience.iop.org/article/10.1088/1748-9326/ab9ed2], underscore how methane presents a growing threat, even as the world finds some success in reining in carbon dioxide emissions, the most abundant greenhouse gas and the main cause of global warning. …Methane, a colorless, odorless gas …is a powerful greenhouse gas that traps the sun's heat, warming the earth 86 times as much as the same mass of carbon dioxide over a 20-year period…. [https://www.nytimes.com/2020/07/14/climate/methane-emissions-record.html]

2020-07-12. Fracking Firms Fail, Rewarding Executives and Raising Climate Fears. By Hiroko Tabuchi, The New York Times. Excerpt: The day the debt-ridden Texas oil producer MDC Energy filed for bankruptcy eight months ago, a tank at one of its wells was furiously leaking methane, a potent greenhouse gas, into the atmosphere. As of last week, dangerous, invisible gases were still spewing into the air. By one estimate, the company would need more than $40 million to clean up its wells if they were permanently closed. But the debts of MDC's parent company now exceed the value of its assets by more than $180 million. In the months before its bankruptcy filing, though, the company managed to pay its chief executive $8.5 million in consulting fees, …. Oil and gas companies in the United States are hurtling toward bankruptcy at a pace not seen in years, driven under by a global price war and a pandemic that has slashed demand. And in the wake of this economic carnage is a potential environmental disaster — unprofitable wells that will be abandoned or left untended, even as they continue leaking planet-warming pollutants, and a costly bill for taxpayers to clean it all up. Still, as these businesses collapse, millions of dollars have flowed to executive compensation…. [https://www.nytimes.com/2020/07/12/climate/oil-fracking-bankruptcy-methane-executive-pay.html]
2020-05-01. The Business of Burps: Scientists Smell Profit in Cow Emissions. By Adam Satariano, The New York Times. Excerpt: Cattle produce more methane than many large countries. A solution could be an ecological and financial breakthrough — and a Swiss biotech company may be on the cusp. …in the last five years, a collection of companies and scientists has been getting closer to what would be an ecological and financial breakthrough: an edible product that would change cows' digestive chemistry and reduce their emission of methane. Several companies are pursuing a seaweed-based compound, and a Dutch firm, DSM, is testing a chemical supplement with promising results. Mootral is one of the furthest along. By mixing compounds from garlic, citrus and other additives into a pellet that's mixed with a cow's regular diet, the start-up has surprised scientists by significantly and consistently cutting the toxic output of animals…. [https://www.nytimes.com/2020/05/01/business/cow-methane-climate-change.html]
2020-04-23. Oktoberfest's Methane Rise Is the Wurst. By Katherine Kornei, Eos/AGU. Excerpt: Incomplete combustion and biogenic emissions—exhalations and flatulence—make Oktoberfest a significant, albeit temporary, source of the potent greenhouse gas…. [https://eos.org/articles/oktoberfests-methane-rise-is-the-wurst]
2020-02-11. Instead of releasing this greenhouse gas, beer brewers are selling it to pot growers. By Jennifer Oldham, The Washington Post. Excerpt: DENVER — The state of Colorado and three small businesses are trying a novel approach to reduce carbon emissions that sounds like something out of the fever dreams of Willie Nelson: using carbon dioxide produced from beer brewing to help marijuana plants grow. Denver Beer Co., Colorado's seventh-largest craft brewery by volume, is testing technology developed by Austin-based Earthly Labs to capture carbon dioxide emitted naturally during fermentation that was previously vented into the air. The refrigerator-sized device purifies the greenhouse gas and chills it into a liquid. Stored in 750-pound tanks, the recovered CO2 is transported about nine miles to the Clinic, where growers vaporize the liquid and pump it into rooms full of pot plants to speed photosynthesis…. [https://www.washingtonpost.com/climate-solutions/instead-of-releasing-this-greenhouse-gas-beer-brewers-are-selling-it-to-pot-growers/2020/02/11/cf1410ae-49c3-11ea-b4d9-29cc419287eb_story.html] 2019-12-12. It's a Vast, Invisible Climate Menace. We Made It Visible. By Jonah M. Kessel, a New York Times visual journalist, and Hiroko Tabuchi, a Times climate reporter
2019-07-19. Major U.S. cities are leaking methane at twice the rate previously believed. By Sid Perkins, Science Magazine. [https://www.sciencemag.org/news/2019/07/major-us-cities-are-leaking-methane-twice-rate-previously-believed] Excerpt: Natural gas, long touted as a cleaner burning alternative to coal, has a leakage problem. A new study has found that leaks of methane, the main ingredient in natural gas and itself a potent greenhouse gas, are twice as big as official tallies suggest in major cities along the U.S. eastern seaboard. The study suggests many of these fugitive leaks come from homes and businesses—and could represent a far bigger problem than leaks from the industrial extraction of the fossil fuel itself. …When burned for heat or power, methane emits less carbon dioxide (CO2) than fossil fuels such as coal. But when leaked directly into the atmosphere, its warming effect can be dozens of times stronger than CO2, depending on the time scale over which the warming is measured. …The new findings could also incentivize researchers to study where these emissions are coming from, Wofsy says. Possibilities include leaking pipelines, pumps, and valves; water treatment systems; equipment in power plants fueled by natural gas; and leakage within homes and businesses….
2019-05-21. Farm Ponds Sequester Greenhouse Gases. By Ty Burke, Eos/AGU. [https://eos.org/articles/farm-ponds-sequester-greenhouse-gases] Excerpt: The world's farmers nourish their fields with more than 120 million metric tons of nitrogen-based fertilizer each year. …A small percentage of the nitrogen in fertilizers is converted into nitrous oxide (N2O), a gas that accounts for about 5.6% of total greenhouse gas emissions in the United States. Nitrous oxide traps heat at about 300 times the rate of carbon dioxide and can comprise as much as half of a farm's warming effects. In North America's Great Plains, tens of thousands of farm ponds store water for livestock and irrigation,…. Researchers found that farm ponds "were undersaturated and were actually acting as N2O sinks, which was a big surprise." …The researchers sampled emissions from 101 farm ponds in the Canadian province of Saskatchewan and found that just over two thirds of them were acting as N2O sinks. Their results were published in the Proceedings of the National Academy of Sciences of the United States of America [https://www.pnas.org/content/116/20/9814.abstract]….
2019-05-16. The Global Helium Shortage Is Real, but Don't Blame Party Balloons. By Heather Murphy, The New York Times. [https://www.nytimes.com/2019/05/16/science/helium-shortage-party-city.html] Excerpt: … What happened to the helium? It's supposed to be one of the most prevalent elements in the universe. …Part of the problem is that as delightful — and essential — as helium may be, it's an afterthought for many international businesses. Ninety-seven percent of the world's helium is produced as a "waste product," collected while processing natural gas or producing liquefied natural gas…. Longstanding sources of it in the United States, Qatar and elsewhere are currently running low. …it's extraordinarily expensive and difficult to store. …a tiny bit of heat turns it to gas. Even when kept in a cryogenic container, the liquid slowly boils off, …. Store it as gas and it gradually leaks out of most containers….
2019-05-14. In Pennsylvania, Methane Emissions Higher Than EPA Estimates. By Aaron Sidder, Eos/AGU. [https://eos.org/research-spotlights/in-pennsylvania-methane-emissions-higher-than-epa-estimates] Excerpt: As a greenhouse gas, methane packs quite the punch: Its warming potential is 84 times more potent than carbon dioxide over 20 years and 28 times more potent over 100 years. Methane, mostly released into the atmosphere by livestock, landfills, and biomass burning, is also released during the production of coal and natural gas. Although the overall methane emissions from the coal and natural gas sectors have decreased over the past 20 years, they still account for over 30% of anthropogenic methane emissions in the United States. …Barkley et al. used the top-down approach recently to estimate methane emissions from underground coal and natural gas production in southwestern Pennsylvania. …Coal and natural gas have different ratios of ethane to methane, and biogenic sources do not emit ethane. …methane emissions from coal production mostly match the EPA's calculations. In contrast, natural gas methane emissions in the region are underreported by a factor of 5….
2019-05-01. Gas That Makes a Mountain Breathe Fire Is Turning Up Around the World. By JoAnna Klein, The New York Times. [https://www.nytimes.com/2019/05/01/science/flames-chimaera-turkey-methane.html] Excerpt: At the top of a mountain in southwest Turkey, the ground spits fire. Known as the Flames of Chimaera, they have burned for millenniums. …the fuel for this flaming mountaintop is gas escaping from deep within the earth. But it doesn't come from the decay of ancient plant, algae or animal life, like fossil fuels. Instead, this gas comes from a chemical reaction inside rocks. And a series of studies published by a group of international scientists known as the Deep Carbon Observatory [https://deepcarbon.net/] is showing that this source of gas is more common on our planet than previously known. "We have discovered these unusual types of methane in many, many sites. It's not a rare phenomenon," said Giuseppe Etiope, a member of the group who helped discover the cause of the flames of Chimaera in 2014. Over the past decade, the observatory's community of scientists has found hundreds of gas deposits in more than 20 countries and several spots at the bottom of the sea that are similar to the Flames of Chimaera. Abiotic methane, as it's called, doesn't involve decayed plants, animals or algae trapped in sedimentary rocks, like biotic methane. The chemical reactions that produce these gasses involve water and rocks sometimes miles below Earth's surface….
2019-01-29. China's Coal Plants Haven't Cut Methane Emissions as Required, Study Finds. By Somini Sengupta, The New York Times.
2018-09-27. Methane isn't just cow farts; it's also cow burps (and other weird facts you didn't know about this potent greenhouse gas). By Kate Torgovnick May, ideas.ted.com. Excerpt: Methane, which is created when four hydrogen atoms bond to one atom of carbon, is …the primary component of natural gas, which generates roughly 22 percent of the world's electricity (after coal). But methane also has a heavy — and damaging — impact on the planet. "Methane pollution causes one quarter of the global warming that we're experiencing right now," says Fred Krupp of the Environmental Defense Fund in his TED talk (Let's launch a satellite to track a deadly greenhouse gas). Carbon dioxide may be the most prevalent greenhouse gas (accounting for 81 percent of emissions), but methane is much more potent. Over a 20-year period, it traps 84 times more heat. So where does the methane in the atmosphere come from? And how can we control it? Let's get this out of the way: when some people hear the word "methane," they immediately think about cow farts. …But in reality, cow burps are much more problematic: 90 to 95 percent of the methane released by cows comes out of their mouths, while 5 to 10 percent is released in the form of manure and flatulence. According to the United Nations' Food and Agriculture Organization, livestock — including cows, pigs, sheep and other animals — are responsible for about 14.5 percent of global greenhouse gas emissions. Cows are the primary offenders…. But …Most methane emissions come, directly or indirectly, from humans …livestock and farming, decay in landfills, leakage from the oil and gas industry. Since 1750, the amount of methane in the atmosphere has doubled because of human activity. The oil and gas industry is the top contributor, creating one-third of all methane emissions. As companies extract and transport oil and natural gas, methane leaks from their pumps, pipelines and wells at a rapid rate. In June 2018, the journal Science published a paper by EDF and other researchers that showed US oil and gas operations are leaking 60 percent more of the harmful gas than government estimates had predicted…. [https://ideas.ted.com/methane-isnt-just-cow-farts-its-also-cow-burps-and-other-weird-facts-you-didnt-know-about-this-potent-greenhouse-gas/]
2018-08-06. Audio Reveals Sizes of Methane Bubbles Rising from the Seafloor. By Katherine Kornei, Eos/AGU. Excerpt: Methane, a greenhouse gas and also a source of renewable energy, comes from more than just flatulent cows: It also bubbles up from the seafloor. Thousands of so-called methane seeps have been spotted on the ocean bottom. …now researchers have shown that the tiny gas bubbles can be detected using sensitive underwater microphones and that the sound data can be used to estimate the bubbles' sizes. These acoustic detections allow scientists to monitor large swathes of the seafloor and estimate how much methane is escaping into ocean ecosystems…. https://eos.org/articles/audio-reveals-sizes-of-methane-bubbles-rising-from-the-seafloor
2018-06-21. Natural gas could warm the planet as much as coal in the short term. By Warren Cornwall, Science Magazine. Excerpt: Natural gas, long promoted as a "clean" alternative to other fossil fuels, may not be so clean after all. That's because its main ingredient, the potent greenhouse gas methane, has been leaking from oil and gas facilities at far higher rates than governmental regulators claim. A new study finds that in the United States, such leaks have nearly doubled the climate impact of natural gas, causing warming on par with carbon dioxide (CO2)-emitting coal plants for 2 decades. (Methane doesn't persist in the atmosphere as long as CO2 does, but while it does, its warming effect is much stronger.) The study underscores how the benefits of natural gas, which emits less CO2 than coal when burned, are being undermined by the leaks, says Steve Hamburg, a main author of the study and the chief scientist for the Environmental Defense Fund (EDF), a New York City–based environmental group. "You're taking a hit, and it's an unnecessary hit," he says. The analysis also suggests the U.S. Environmental Protection Agency (EPA) is presenting too rosy of a picture of natural gas emissions, understating industry methane leaks by approximately 60%…. http://www.sciencemag.org/news/2018/06/natural-gas-could-warm-planet-much-coal-short-term [See also https://www.nytimes.com/2018/06/21/climate/methane-leaks.html]

2018-04-11. EDF Announces Satellite Mission to Locate and Measure Methane Emissions. By Environmental Defense Fund. Excerpt: New TED Talk …about plans to develop and launch a new satellite purpose-built to identify and measure methane emissions from human-made sources worldwide, starting with the oil and gas industry. Data from MethaneSAT is intended to give both countries and companies robust data to spot problem areas, identify savings opportunities, and measure their progress over time. …"Cutting methane emissions from the global oil and gas industry is the single fastest thing we can do to help put the brakes on climate change right now, even as we continue to attack the carbon dioxide emissions most people are more familiar with," Krupp said. …It was 1978 when NASA's Nimbus-7 satellite was first launched. It was that satellite that verified the hole in the ozone layer, and sparked a movement that led to one of the greatest environmental success stories humanity has ever achieved. Our new MethaneSAT will… [provide] global high-resolution coverage of methane emissions. As a single-purpose platform, it will be quicker and less expensive to launch than the complex multifunction satellites built by government space agencies, so we can get data sooner. And we will use that data to give industry, investors, and regulators an essential tool to spot problem areas, identify reductions, and measure progress…. https://www.edf.org/media/edf-announces-satellite-mission-locate-and-measure-methane-emissions

2018-03-08. As countries crank up the AC, emissions of potent greenhouse gases are likely to skyrocket. By April Reese, Science. Excerpt: In the summer of 2016, temperatures in Phalodi, an old caravan town on a dry plain in northwestern India, reached a blistering 51°C—a record high during a heat wave that claimed more than 1600 lives across the country. Wider access to air conditioning (AC) could have prevented many deaths—but only 8% of India's 249 million households have AC…. As the nation's economy booms, that figure could rise to 50% by 2050, he said. And that presents a dilemma: As India expands access to a life-saving technology, it must comply with international mandates—the most recent imposed just last fall—to eliminate coolants that harm stratospheric ozone or warm the atmosphere. "Growing populations and economic development are exponentially increasing the demand for refrigeration and air conditioning," says Helena Molin Valdés, head of the United Nations's (UN's) Climate & Clean Air Coalition Secretariat in Paris. "If we continue down this path," she says, "we will put great pressure on the climate system." But a slow start to ridding appliances of the most damaging compounds, hydrofluorocarbons (HFCs), suggests that the pressure will continue to build. HFCs are now "the fastest-growing [source of greenhouse gas] emissions in every country on Earth," Molin Valdés says….http://www.sciencemag.org/news/2018/03/countries-crank-ac-emissions-potent-greenhouse-gases-are-likely-skyrocket

2017-04-06. High Arctic Emissions of a Strong Greenhouse Gas. By Sarah Stanley, Earth & Space News, AGU, Global Biogeochemical Cycles. Excerpt: Nitrous oxide, often called "laughing gas," is perhaps most famous for its use as an anesthetic. However, it is also a powerful greenhouse gas that harms the ozone layer; in fact, nitrous oxide contributes more to ozone depletion than any other component of human emissions. But there are many natural sources of the gas as well. In a new study, Gil et al. explore the isotopic composition and potential sources of nitrous oxide emitted by soils in the subarctic tundra. …About 60% of the nitrous oxide found in the atmosphere escapes from the soils of farms and tropical forests. Until recently, scientists assumed that nitrous oxide emission was negligible in colder climates. Then, in 2009, researchers discovered that bare areas of peat in frozen tundra soils emit the odorless gas at rates similar to those of tropical forests. …Different microbial processes leave distinct isotopic fingerprints on nitrous oxide; thus, they hoped to figure out the relative amounts of nitrous oxide emitted by different nitrogen-processing microbes in the tundra. …high tundra emissions might be due to nitrifier denitrification, in which microbes transform ammonia into dinitrogen (N2) in a series of steps, one of which produces nitrous oxide. …the data were inconclusive, and their technique did not provide enough information to tease out the relative roles of different microbes. …enhanced emissions from subartic tundra might cancel out mitigation actions at lower latitudes. Therefore, a rich set of isotopic nitrous oxide data from around the world could help scientists pinpoint regions that serve as emission sources as climate change progresses. (Global Biogeochemical Cycles, https://doi.org/10.1002/2015GB005370, 2017)… https://eos.org/research-spotlights/high-arctic-emissions-of-a-strong-greenhouse-gas
2016-10-17. Map Reveals Hot Spots for Arctic Greenhouse Gas Emissions. By JoAnna Wendel, Earth & Space news, EoS, AGU. Excerpt: Across the Arctic tundra in summer, vast lakes and wetlands curve across the landscape, painting lazy swirls of blue against brilliant greens of moss, shrubs, and lichens. Within this landscape of hummocks and hollows looms a threat scientists have yet to fully quantify: Huge amounts of carbon, locked into frozen soil for hundreds to thousands of years, are now escaping from the thawing soil and becoming greenhouse gases. …Soil is full of organic matter in various stages of decay. As this organic matter decays, greenhouse gases like carbon dioxide and methane get released into the atmosphere. However, perpetually frozen soils, called permafrost, prevent organic matter from decaying, which traps carbon. Scientists estimate that permafrost locks up 1400 gigatons of carbon—more than twice the amount currently in the atmosphere—and suspect that warming in the Arctic will continue to thaw much of the soil, allowing organic matter to decompose and release greenhouse gases…. https://eos.org/articles/map-reveals-hot-spots-for-arctic-greenhouse-gas-emissions
2016-03-22. U.S. Methane Emissions on the Rise. By Shannon Kelleher, EoS Earth and Space Science News (AGU). Excerpt: Data suggest that the United States may be responsible for half of global methane increase in the past decade. Methane is one of the most potent greenhouse gases, second only to carbon dioxide in its ability to absorb thermal radiation. It is naturally produced by wetlands, and humans emit methane in large quantities through the use of oil and gas for energy, livestock farming, coal mining, and landfills. …Global atmospheric levels rose 1%–2% in the 1970s and 1980s, leveled out in the 1990s, and then continued to rise in the 2000s. …U.S. EPA inventory data showed that emissions from oil and gas and from livestock each accounted for about a third of the methane produced by the United States, while landfill waste accounted for 21%–22% and coal was responsible for 10%–13% of methane emissions. The researchers found that U.S. methane emissions have increased by more than 30% in the past decade, making the United States a hefty contributor to the global rise in emissions. It seems the increase is largely caused by sources in the central United States—the only region in the nation to show statistically significant increases in methane production. Recent increases in oil and gas production as well as shale gas production may possibly account for this change, but other sources could be involved as well…. https://eos.org/research-spotlights/u-s-methane-emissions-on-the-rise
2014-10-10. Satellite sees hot spot of methane in US Southwest. Excerpt: A surprising hot spot of the potent global-warming gas methane hovers over part of the southwestern U.S., according to satellite data. …The higher level of methane is not a local safety or a health issue for residents, but factors in overall global warming. It is likely leakage from pumping methane out of coal mines. …Within that hot spot, a European satellite found atmospheric methane concentrations equivalent to emissions of about 1.3 million pounds a year. …The amount of methane in the Four Corners — an area covering about 2,500 square miles — would trap more heat in the atmosphere than all the carbon dioxide produced yearly in Sweden. That's because methane is 86 times more potent for trapping heat in the short-term than carbon dioxide…. http://www.sfgate.com/business/energy/article/Satellites-see-hot-spot-of-methane-in-US-Southwest-5812284.php. By Seth Borenstein, Associated Press Science Writer. See also NASA RELEASE 14-280 – http://www.nasa.gov/press/2014/october/satellite-data-shows-us-methane-hot-spot-bigger-than-expected/#.VDmiY-fdDIY
2014-07. Dietary greenhouse gas emissions of meat-eaters, fish-eaters, vegetarians and vegans in the UK. For GSS Climate Change chapter 3. Excerpt of Abstract: The production of animal-based foods is associated with higher greenhouse gas (GHG) emissions than plant-based foods. The objective of this study was to estimate the difference in dietary GHG emissions between self-selected meat-eaters, fish-eaters, vegetarians and vegans in the UK. …The diets of 2,041 vegans, 15,751 vegetarians, 8,123 fish-eaters and 29,589 meat-eaters aged 20–79 were assessed using a validated food frequency questionnaire. …GHG emissions in kilograms of carbon dioxide equivalents per day (kgCO2e/day) were 7.19 (7.16, 7.22) for high meat-eaters ( > = 100 g/d), 5.63 (5.61, 5.65) for medium meat-eaters (50-99 g/d), 4.67 (4.65, 4.70) for low meat-eaters ( < 50 g/d), 3.91 (3.88, 3.94) for fish-eaters, 3.81 (3.79, 3.83) for vegetarians and 2.89 (2.83, 2.94) for vegans. In conclusion, dietary GHG emissions in self-selected meat-eaters are approximately twice as high as those in vegans. It is likely that reductions in meat consumption would lead to reductions in dietary GHG emissions. http://link.springer.com/article/10.1007%2Fs10584-014-1169-1. By Peter Scarborough, et al.
2013-12-09. The Montreal Protocol, a Little Treaty That Could. Excerpt: Here is a remarkable fact about global warming: It might be twice as bad right now were it not for a treaty negotiated by a conservative American president, for an entirely different purpose, based on motives no one has ever quite understood. That treaty is known, in shorthand, as the Montreal Protocol. Its formal purpose is to save the ozone layer in the upper atmosphere, which protects the planet and its people from debilitating levels of cancer-causing ultraviolet radiation. The negotiations on behalf of the United States, in the 1980s, were carried out by the Reagan administration. …The Montreal Protocol is widely seen as the most successful global environmental treaty. …the treaty may be even more important in limiting global warming than we thought…. http://www.nytimes.com/2013/12/10/science/the-montreal-protocol-a-little-treaty-that-could.html. Justin Gillis, The New York Times.
2013-11-25. Emissions of Methane in U.S. Exceed Estimates, Study Finds. For GSS Climate Change chapter 3. Excerpt: Emissions of the greenhouse gas methane due to human activity were roughly 1.5 times greater in the United States in the middle of the last decade than prevailing estimates, according to a new analysis by 15 climate scientists published Monday in The Proceedings of the National Academy of Sciences. …methane discharges in Texas and Oklahoma, where oil and gas production was concentrated at the time, were 2.7 times greater than conventional estimates. Emissions from oil and gas activity alone could be five times greater than the prevailing estimate…. Methane made up only about 9 percent of greenhouse gas emissions in 2011, the E.P.A. said; carbon dioxide is easily the most prevalent gas. But methane is much more potent. Even though it rapidly breaks down in the atmosphere, its contribution to global warming is 21 times greater than carbon dioxide's over a 100-year period…. http://www.nytimes.com/2013/11/26/us/emissions-of-methane-in-us-exceed-estimates-study-finds.html. Michael Wines, The New York Times.
2012 Draft U.S. Greenhouse Gas Inventory Report – EPA's Greenhouse Gas Reporting Program (GHGRP) collects annual greenhouse gas (GHG) data from facilities that directly emit large amounts of GHGs and from suppliers of certain fossil fuels and industrial gases. Data collection under the GHGRP began in 2010 for 9 industry groups, including 29 source categories, plus suppliers. Enviromental Protection Agency greenhouse gas emissions page: http://www.epa.gov/climatechange/emissions
2012-04-20. Food for thought on greenhouse gas emissions | by Rachel Berkowitz, Physics Today. Excerpt: …Reducing humans' meat consumption by at least 50% will be necessary to stabilize discharge of nitrous oxide, a potent greenhouse gas, by 2050. …In a world dependent on nitrogen for food production—it has been estimated that more than half Earth's human population is fed as a result of synthetic nitrogen fertilizer use—agriculture is responsible for more than 80% of anthropogenic nitrous oxide emissions…. The third highest greenhouse gas contributor to climate change after carbon dioxide and methane, N2O is the most potent of the three gases because it's a better absorber of IR radiation. …But it's going to be tricky to reduce N2O emissions, as food production processes have been accelerating to feed Earth's growing human population, which is currently at 7 billion. The nitrogen-use efficiency of crops is far from perfect, and efficiency is further reduced when crops are used as animal feed. In its fifth assessment report, the Intergovernmental Panel on Climate Change (IPCC) presented several scenarios … that represent possible ways to reduce major greenhouse gas emissions. …The most aggressive involves stabilizing N2O concentrations by 2050 via a combination of reducing humans' meat consumption, improving agricultural efficiency, and reducing emissions from industry. …The study, however, lends new value to Albert Einstein's observation that "Nothing will benefit human health and increase chances for survival of life on Earth as much as the evolution to a vegetarian diet."

2011 September 7. Detailed global portrait of greenhouse gases emerges from pole-to-pole flights. UCAR News. Excerpt: A three-year series of research flights from the Arctic to the Antarctic has successfully produced an unprecedented portrait of greenhouse gases and particles in the atmosphere…
The far-reaching field project, known as HIPPO, is enabling researchers to generate the first detailed thee-dimensional mapping of the global distribution of gases and particles that affect Earth's climate…
"Tracking carbon dioxide and other gases with only surface measurements has been like snorkeling with a really foggy mask," says Britton Stephens, a scientist with the National Center for Atmospheric Research (NCAR) and one of the project's principal investigators. "Finally, HIPPO is giving us a clear view of what's really out there."
"With HIPPO, we now have views of whole slices of the atmosphere," says Steven Wofsy, HIPPO principal investigator and atmospheric and environmental professor at Harvard University's School of Engineering and Applied Sciences…
2010 March 4. Study Says Undersea Release of Methane Is Under Way. By Cornelia Dean, NY Times. Excerpt: Climate scientists have long warned that global warming could unlock vast stores of the greenhouse gas methane that are frozen into the Arctic permafrost, setting off potentially significant increases in global warming.
Now researchers at the University of Alaska, Fairbanks, and elsewhere say this change is under way in a little-studied area under the sea, the East Siberian Arctic Shelf, west of the Bering Strait.
Natalia Shakhova, a scientist at the university and a leader of the study, said it was too soon to say whether the findings suggest that a dangerous release of methane looms. In a telephone news conference, she said researchers were only beginning to track the movement of this methane into the atmosphere as the undersea permafrost that traps it degrades.
But climate experts familiar with the new research reported in Friday's issue of the journal Science that even though it does not suggest imminent climate catastrophe, it is important because of methane's role as a greenhouse gas. Although carbon dioxide is far more abundant and persistent in the atmosphere, ton for ton atmospheric methane traps at least 25 times as much heat….
2009 Nov-Dec. Livestock and Climate Change. By Robert Goodland and Jeff Anhang, World Watch Institute, Vision for a Sustainable World. Excerpt: Whenever the causes of climate change are discussed, fossil fuels top the list. Oil, natural gas, and especially coal are indeed major sources of human-caused emissions of carbon dioxide (CO2) and other greenhouse gases (GHGs). But we believe that the life cycle and supply chain of domesticated animals raised for food have been vastly underestimated as a source of GHGs, …
… When uncounted tons are added to the global inventory of atmospheric GHGs, that inventory rises from 41,755 million tons to 63,803 million tons. The FAO [United Nations Food and Agriculture Organization] excludes livestock respiration from its estimate, per the following argument: Respiration by livestock is not a net source of CO2 ….
Emissions from livestock respiration are part of a rapidly cycling biological system, where the plant matter consumed was itself created through the conversion of atmospheric CO2 into organic compounds. … our analysis shows that livestock and their byproducts actually account for at least 32,564 million tons of CO2 per year, or 51 percent of annual worldwide GHG emissions.
…Action to replace livestock products not only can achieve quick reductions in atmospheric GHGs, but can also reverse the ongoing world food and water crises….
2009 October 14. Curbing Emissions by Sealing Gas Leaks. By ANDREW C. REVKIN and CLIFFORD KRAUSS, The NY Times. Excerpt: To the naked eye, there was nothing to be seen at a natural gas well in eastern Texas but beige pipes and tanks baking in the sun.
But in the viewfinder of Terry Gosney's infrared camera, three black plumes of gas gushed through leaks that were otherwise invisible.
"Holy smoke, it's blowing like mad," said Mr. Gosney, an environmental field coordinator for EnCana, the Canadian gas producer that operates the year-old well near Franklin, Tex. "It does look nasty."
Within a few days the leaks had been sealed by workers.
Efforts like EnCana's save energy and money. Yet they are also a cheap, effective way of blunting climate change that could potentially be replicated thousands of times over, from Wyoming to Siberia, energy experts say. Natural gas consists almost entirely of methane, a potent heat-trapping gas that scientists say accounts for as much as a third of the human contribution to global warming….
2009 August 17. As Arctic Ocean warms, megatonnes of methane bubble up. By Michael Marshall, New Scientist. Excerpt: It's been predicted for years, and now it's happening. Deep in the Arctic Ocean, water warmed by climate change is forcing the release of methane from beneath the sea floor.
Over 250 plumes of gas have been discovered bubbling up from the sea floor to the west of the Svalbard archipelago, which lies north of Norway. The bubbles are mostly methane, which is a greenhouse gas much more powerful than carbon dioxide.
The methane is probably coming from reserves of methane hydrate beneath the sea bed. These hydrates, also known as clathrates, are water ice with methane molecules embedded in them….
The methane being released from hydrate in the 600-square-kilometre area studied probably adds up to 27 kilotonnes a year, which suggests that the entire hydrate deposit around Svalbard could be releasing 20 megatonnes a year.
If methane began escaping at similar rates throughout the Arctic, it would dramatically increase methane levels in the atmosphere.
Globally, it's thought that around 500 to 600 megatonnes of methane are released into the atmosphere each year….
2009 April 15. Third-World Stove Soot Is Target in Climate Fight. By Elisabeth Rosenthal, The NY Times. Excerpt: KOHLUA, India — "It's hard to believe that this is what's melting the glaciers," said Dr. Veerabhadran Ramanathan, one of the world's leading climate scientists, as he weaved through a warren of mud brick huts, each containing a mud cookstove pouring soot into the atmosphere.
…In Kohlua, in central India, with no cars and little electricity, emissions of carbon dioxide, the main heat-trapping gas linked to global warming, are near zero. But soot — also known as black carbon — from tens of thousands of villages like this one in developing countries is emerging as a major and previously unappreciated source of global climate change.
While carbon dioxide may be the No. 1 contributor to rising global temperatures, scientists say, black carbon has emerged as an important No. 2, with recent studies estimating that it is responsible for 18 percent of the planet's warming, compared with 40 percent for carbon dioxide. Decreasing black carbon emissions would be a relatively cheap way to significantly rein in global warming — especially in the short term, climate experts say….
…decreasing soot could have a rapid effect. Unlike carbon dioxide, which lingers in the atmosphere for years, soot stays there for a few weeks. Converting to low-soot cookstoves would remove the warming effects of black carbon quickly, while shutting a coal plant takes years to substantially reduce global CO2 concentrations….
2008 October 29. NASA Measurements Show Greenhouse Gas Methane on the Rise Again. NASA RELEASE : 08-276. Excerpt: WASHINGTON — The amount of methane in Earth's atmosphere shot up in 2007, bringing to an end approximately a decade in which atmospheric levels of the potent greenhouse gas were essentially stable….
Methane levels in the atmosphere have more than doubled since pre-industrial times, accounting for around one-fifth of the human contribution to greenhouse gas-driven global warming. Until recently, the leveling off of methane levels had suggested that the rate of its emission from Earth's surface was being approximately balanced by the rate of its destruction in the atmosphere.
However, the balance has been upset since early 2007, according to research published this week in the American Geophysical Union's "Geophysical Research Letters." The paper's lead authors, Matthew Rigby and Ronald Prinn of the Massachusetts Institute of Technology, say this imbalance has resulted in several million metric tons of additional methane in the atmosphere.
…It is too early to tell whether this increase represents a return to sustained methane growth, or the beginning of a relatively short-lived anomaly, according to Rigby and Prinn. Given that methane is about 25 times stronger as a greenhouse gas per metric ton of emissions than carbon dioxide, the situation will require careful monitoring in the near future to better understand methane's impact on future climate change….
2008 October 24. The Most Potent Unknown Greenhouse Gas Revealed. Environment News Service. Excerpt: A gas used in manufacture of flat panel televisions, computer displays, microcircuits, and thin-film solar panels is 17,000 times more potent a greenhouse gas than carbon dioxide, and it is far more prevalent in the atmosphere than previously estimated.
The powerful greenhouse gas nitrogen trifluoride, NF3, is at least four times more widespread than scientists had believed, according to new research by a team at Scripps Institution of Oceanography at the University of California, San Diego.
Using new analytical techniques, a team led by Scripps geochemistry professor Ray Weiss made the first atmospheric measurements of nitrogen trifluoride, NF3.
…The amount of the gas in the atmosphere…had been estimated at less than 1,200 metric tons in 2006. The new research shows the actual amount was 4,200 metric tons.
In 2008, about 5,400 metric tons of the gas was in the atmosphere, a quantity that is increasing at about 11 percent per year.
…Emissions of NF3 were thought to be so low that the gas was not considered to be a significant potential contributor to global warming.
…"From a climate perspective, there is a need to add NF3 to the suite of greenhouse gases whose production is inventoried and whose emissions are regulated under the Kyoto Protocol, thus providing meaningful incentives for its wise use," said Weiss….
See Also NASA RELEASE : 08-268. Potent Greenhouse Gas More Common in Atmosphere Than Estimated
2008 September 1. Thawing permafrost likely to boost global warming. Eureka Alert. Excerpt: The thawing of permafrost in northern latitudes, which greatly increases microbial decomposition of carbon compounds in soil, will dominate other effects of warming in the region and could become a major force promoting the release of carbon dioxide and thus further warming, according to a new assessment in the September 2008 issue of BioScience. The study, by Edward A. G. Schuur of the University of Florida and an international team of coauthors, more than doubles previous estimates of the amount of carbon stored in the permafrost: the new figure is equivalent to twice the total amount of atmospheric carbon dioxide….
Schuur and his colleagues…judge that over millennia, soil processes have buried and frozen over a trillion metric tons of organic compounds in the world's vast permafrost regions. The relatively rapid warming now under way is bringing the organic material back into the ecosystem, in part by turning over soil….
Schuur and his colleagues acknowledge many difficulties in estimating carbon dioxide emissions from permafrost regions…. Data are limited, and emissions are influenced by the amount of surface water, topography, wildfires, snow cover, and other factors. Thawing, although believed to be critical, is hard to model accurately.
Some warming-related trends in Arctic regions, such as the encroachment of trees into tundra, may cause absorption of carbon dioxide and thus partly counter the effects of thawing permafrost. But Schuur and colleagues' new assessment indicates that thawing is likely to dominate known countervailing trends….
2008 July 3. Plasma, LCDs blamed for accelerating global warming. ABC News. Excerpt: A gas used in the making of flat screen televisions, nitrogen trifluoride (NF3), is being blamed for damaging the atmosphere and accelerating global warming.
Almost half of the televisions sold around the globe so far this year have been plasma or LCD TVs. …The gas, widely used in the manufacture of flat screen TVs, is estimated to be 17,000 times as powerful as carbon dioxide.
Ironically, NF3 is not covered by the Kyoto protocol as it was only produced in tiny amounts when the treaty was signed in 1997.
Levels of this gas in the atmosphere have not been measured, but scientists say it is a concern and are calling for it to be included in any future emissions cutting agreement.
Professor Michael Prather from the University of California has highlighted the issue in an article for the magazine New Scientist.
…He estimates 4,000 tons of NF3 will be produced in 2008 and that number is likely to double next year.
…Dr Paul Fraser is the chief research scientist at the CSIRO's marine and atmospheric research centre, and an IPCC author.
He says without measuring the quantity of NF3 in the atmosphere it is unclear what impact it will have on the climate.
"We haven't observed it in the atmosphere. It's probably there in very low concentrations," he said.
"The key to whether it's a problem or not is how much is released to the atmosphere."
16 February 2007. PHYTOPLANKTON AID IN GREENHOUSE GAS CONTROL – This broadcast of Earth & Sky radio show featured NASA Earth science. The show is also available to download as an audio Podcast.
February 2006. From Carbon Cycles to Climate Models. By David Pescovitz. ScienceMatters@Berkeley Volume 3, Issue 18. … UC Berkeley professor Inez Fung constructs incredibly complex computer simulations of the climate. …"There's a rogues gallery of these atmospheric species, greenhouse gases like carbon dioxide and methane, that affect the energy cycle and climate," says Fung, co-director of the new Berkeley Institute of the Environment and former director of the Berkeley Atmospheric Sciences Center. "I'm hitting them one-by-one to understand what determines their concentration in the atmosphere, why that's changing, and how." …Most famously, Fung and her colleagues modeled the carbon cycle, how carbon dioxide moves in and out of the atmosphere. Previous calculations included the fact that humans burning fossil fuel at a certain rate will boost carbon dioxide levels in the atmosphere. [see graphic depiction of the Earth's carbon cycle, highlighting various sources and sinks for carbon.] …Fung studies the whole shebang. …trees are much more involved in carbon uptake and atmospheric cooling than previously believed. A study in the Amazonian forest showed that the roots shift water deep in the ground in such a way that they "pull more carbon dioxide from the atmosphere as they conduct more photosynthesis" even during the dry season, Dawson says. The trouble is that there's a limit to how much carbon dioxide the world's plants can handle. Right now, plants and oceans absorb about half of the CO2 that's generated from the burning of fossil fuels. Last year, Fung's climate model indicated that in the next fifty years or so, the "breathing biosphere" may be overwhelmed. …And after plants die, their decomposition by microbes in the soil also play a part in the carbon cycle. "If you don't look at decomposition, it's like looking at your income without considering your expenses," Fung says. "You have to think about the whole life cycle across the entire biosphere." Simultaneously, the oceans' capabilities as a CO2 sink are hampered….

18 March 2005. ENVISAT ENABLES FIRST GLOBAL CHECK OF REGIONAL METHANE EMISSIONS. Envisat has performed the first space-based measurements of the global distribution of near-surface methane, one of the most important greenhouse gases. As reported in Thursday's issue of Science Express, the results show larger than expected emissions across tropical land regions.
December 2004. Scientists Hunt for Acid Rain and Methane in Wetlands. FEATURE: NASA Goddard Space Flight Center. Depending on how you look at it, something good can always come out of something bad. That's actually the case in a new study on greenhouse gases by NASA scientists and others. The researchers discovered that acid rain inhibits a swampland bacteria from producing methane, a greenhouse gas. Methane, a gas that contributes to warming our planet, is produced by natural processes and human activities. Increased amounts of methane and other greenhouse gases in our atmosphere are warming the Earth beyond its average temperature. Carbon, heat and moisture are known to influence methane production by members of the Archaea, single-celled creatures. Under normal conditions, these microbes consume organic carbon in the soil for energy and release methane as a byproduct. Wetlands provide an ideal environment for these microbes. When acid rain drops sulfate onto wetlands, another type of bacteria, ones that reduce sulfate are able to outcompete the Archea, limiting the total production of methane. Wetlands may produce as much as 320 million tons of methane annually but only about half of that, or 160 million tons, is ultimately released to the atmosphere. The other 160 million tons never makes it to the atmosphere because it is destroyed via oxidation as it moves from wet soils below the water table through dry soil to the surface. Despite substantial oxidation, natural wetlands remain the single largest source of methane emission accounting for about one third of the global annual total methane.
10 February 2004. Tango in the Atmosphere: Ozone and Climate Change. NASA Earth Observatory feature article. Ozone's impact on climate consists primarily of changes in temperature. The more ozone in a given parcel of air, the more heat it retains. Ozone generates heat in the stratosphere, both by absorbing the sun's ultraviolet radiation and by absorbing upwelling infrared radiation from the lower atmosphere (troposphere). Consequently, decreased ozone in the stratosphere results in lower temperatures.
April 2002. NSTA news stories on global warming. Also, NSTA SciLinks on Global Warming/Climate Change
22 April 2002. CLOUDS IN THE GREENHOUSE. As vexing as they are beautiful, clouds play an important role in Earth's planetary greenhouse. This recent story on Science@NASA provides information on the role clouds play in our climate system, how NASA researchers are studying clouds, and links to related resources.
2001. GreenFacts — Scientific Facts on Climate Change and Global Warming. Main Source: IPCC. http://www.greenfacts.org/en/climate-change-ar3/index.htm

Non-chronological resources
EPA GHG data – 2010 Greenhouse Gas Emissions from Large Facilities
Explaining how the water vapor greenhouse effect works. From Skeptical Science.
The Greenhouse Effect. Interactive Simulation from University of Colorado on how greenhouse gases affect the climate. Settings for ice age and today, number of clouds, greenhouse gas concentration. Compare the effect of glass panes. Model how light interacts with molecules. [The name "PhET" originally meant "Physics Education Technology," but now includes simulations about many things, not just physics.