CC8C. 2021—What Are the Consequences of Global Warming?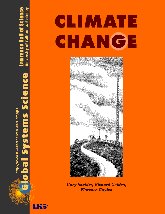 2022-06-17. Reevaluating Ecosystems on the Basis of Climate Change Vulnerability. [https://eos.org/articles/reevaluating-ecosystems-on-the-basis-of-climate-change-vulnerability] By Deepa Padmanaban. Eos/AGU. Excerpt: Ecosystems play a vital role in maintaining biodiversity and provide such services as water and air filtration, pollination, and erosion prevention. But globally, ecosystems are being degraded by such human impacts as land development and pollution. To assess the status of ecosystems and guide conservation policies, the International Union for Conservation of Nature (IUCN) established the Red List of Ecosystems (RLE) in 2014. Ecosystems are evaluated and categorized with terms borrowed from IUCN's internationally recognized categories for endangered species: from least concern …to collapsed (the most severe, akin to extinction). Risk factors used for RLE assessment include rates of spatial decline, rates of abiotic degradation (such as erosion), and rates of disruption to biotic processes (such as epidemics). Now a study conducted by scientists from the U.S. Forest Service and NatureServe …factors in climate change vulnerability as a risk factor for the RLE. …Researchers first developed a framework called the Habitat Climate Change Vulnerability Index (HCCVI). The index considered such factors as exposure (the extent to which the climate within an ecosystem is likely to change), sensitivity (the degree to which any ecosystem is likely to be affected by these changes), and resilience (the ability of the system to recover). Patrick Comer, chief ecologist at NatureServe and lead author of the new paper, said, "One needs to think about climate vulnerability differently for an ecosystem than an individual species, as we're dealing with an assemblage of species in their environment and how they interact…." The authors applied the index to 33 ecosystems in 10 discrete categories in the United States…. …Exposure measures were calculated on the basis of changes in 19 bioclimatic variables such as annual mean temperature, annual precipitation, and seasonal mean climate conditions. …When the authors applied the HCCVI to the RLE, they found that 17 of the 33 ecosystem scores shifted to higher-risk categories, including endangered.…
2022-06-16. Dangerously Hot Weather Descends on 60 Million Americans. [https://www.nytimes.com/2022/06/15/us/heat-wave-midwest-southeast.html] By Livia Albeck-Ripka and Derrick Bryson Taylor, The New York Times. Excerpt: Millions of people were expected to suffer through blistering conditions again on Thursday with heat-related warnings and advisories in effect, mostly in the Midwest and Southeast, the National Weather Service said, adding that it may take weeks to see relief. More than 60 million people from Southern California to West Virginia and as far south as Florida were under an excessive heat warning or heat advisory, meteorologists said. Residents in several states on Wednesday saw temperatures rise well into the 90s, and in some cases into the 100s, according to forecasters at the National Weather Service. They said hot temperatures were likely to persist across large sections of the country for several days.…
2021-12-16. Projection: $110 Billion in Repairs for Russian Pipelines on Permafrost. By Jenessa Duncombe, Eos/AGU. Excerpt: One of the world's biggest producers of oil and gas may face billions in upgrades as permafrost thaw destabilizes pipelines in the Arctic, according to new research. Russia produces 80% of its natural gas in the Arctic, where rising temperatures are thawing ground that has been frozen for tens of thousands and even hundreds of thousands of years. " …Most Russian pipelines are underground, making them particularly vulnerable to shifting soil. …The ground beneath gas pipelines may subside up to half a meter in places over the next 20 years, according to the group's permafrost projections. A soil slump of even 10 centimeters can be enough to inflict damage on pipelines. …The costs add up: If emissions stay the same, cumulative costs will reach US$110 billion (8.1 trillion rubles) by 2040. Repairs to natural gas pipelines during that time could rival the revenue of natural gas gained in 1 year. ".… [https://eos.org/articles/projection-110-billion-in-repairs-for-russian-pipelines-on-permafrost]
2021-12-14. Climate change has destabilized the Earth's poles, putting the rest of the planet in peril. By Sarah Kaplan, The Washington Post. Excerpt: The ice shelf was cracking up. Surveys showed warm ocean water eroding its underbelly. Satellite imagery revealed long, parallel fissures in the frozen expanse, like scratches from some clawed monster. …While other parts of the infamous Thwaites Glacier crumbled, this wedge of floating ice acted as a brace, slowing the melt. It was supposed to be boring, durable, safe. Now climate change has turned the ice shelf into a threat — to Pettit's field work, and to the world. Planet-warming pollution from burning fossil fuels and other human activities has already raised global temperatures more than 1.1 degrees Celsius (2 degrees Fahrenheit). But the effects are particularly profound at the poles, where rising temperatures have seriously undermined regions once locked in ice. In research presented this week at the world's biggest earth science conference, Pettit showed that the Thwaites ice shelf could collapse within the next three to five years, unleashing a river of ice that could dramatically raise sea levels. Aerial surveys document how warmer conditions have allowed beavers to invade the Arctic tundra, flooding the landscape with their dams. Large commercial ships are increasingly infiltrating formerly frozen areas, disturbing wildlife and generating disastrous amounts of trash. In many Alaska Native communities, climate impacts compounded the hardships of the coronavirus pandemic, leading to food shortages among people who have lived off this land for thousands of years.… [https://www.washingtonpost.com/climate-environment/2021/12/14/climate-change-arctic-antarctic-poles/]
2021-12-13. A Hotter Earth Means Stronger Tornadoes. By Saima Sidik, Eos/AGU. Excerpt: On 20 May 2013, at 2:56 p.m., a tornado touched down in central Oklahoma. Over the next 40 minutes, it ripped through the towns of Newcastle, Moore, and south Oklahoma City. The storm destroyed dozens of houses and cars, two farms, two elementary schools, a strip mall, and several other buildings as it killed 24 people and injured hundreds. Climate change is known to affect many types of extreme weather, such as hurricanes, droughts, and floods. But until recently, few studies have addressed whether it will affect tornado outbreaks like the one that decimated central Oklahoma. Matthew Woods, a recent graduate of the University of Illinois at Urbana-Champaign, aimed to fill that gap with his recent research in atmospheric sciences and meteorology. "Climate change certainly raises the ceiling for future tornadoes, in terms of strength," Woods said. Using a modeling framework called pseudo–global warming methodology, he predicted that the frequency of warm-season tornadoes will decrease slightly in the United States, but those that do occur may be stronger. Meanwhile, the cool season is likely to see both more frequent and more intense tornadoes. Woods will share his results at AGU's Fall Meeting 2021 during a poster session on 13 December.… [https://eos.org/articles/a-hotter-earth-means-stronger-tornadoes]
2021-12-13. December tornadoes are part of 'new normal' caused by climate change, FEMA chief says. By Jessica Lipscomb, The Washington Post. Excerpt: …The deadly tornadoes that caused devastation in Kentucky and five other states came just a few months after a 7.2-magnitude earthquake rocked Haiti and Category 4 Hurricane Ida tore through the Eastern United States and Atlantic Canada. In an interview Sunday morning on CNN's "State of the Union," FEMA Administrator Deanne Criswell said the agency is preparing for severe weather events of similar magnitude. "This is going to be our new normal, and the effects that we're seeing from climate change are the crisis of our generation," she said. "We'll continue to work on helping to reduce the impacts, but we're also prepared to respond to any community that gets impacted by one of these severe events.".… [https://www.washingtonpost.com/nation/2021/12/13/fema-tornadoes-new-normal-climate-change/]
2021-12-07. Melting glaciers may produce thousands of kilometers of new salmon habitat. By Robert F. Service, Science Magazine. Excerpt: Climate change is wreaking havoc on Pacific Ocean salmon populations: overheating spawning streams, triggering storms that scour stream beds and droughts that dry them up, and upending food webs in the Pacific. But a warming world could bring one silver lining, at least for a while. A new computer model shows retreating glaciers in British Columbia and Alaska could open up thousands of kilometers of new river habitat by 2100. …Today in Nature Communications, they report that Pacific salmon river habitat will likely expand by 6150 kilometers, nearly the length of the Mississippi River. This habitat consists primarily of streams with an incline of less than 10%, which makes it possible for fish to traverse; 2000 kilometers of the new river habitat is expected to be suitable for spawning and rearing young. In the Gulf of Alaska alone, melting glaciers are expected to increase salmon habitat by as much as 27%. The outlook isn't all good. The region is home to rich deposits of gold and copper. Mining companies are racing to stake claims in territory that was previously buried under ice. …Good times for the fish that do colonize new rivers likely won't last. That's because the ice feeding the rivers will eventually melt away entirely, says Tara Marsden, who runs sustainability projects for the Gitanyow Hereditary Chiefs, a Canadian Indigenous nation negotiating conservation treaties with the Canadian government.… [https://www.science.org/content/article/melting-glaciers-may-produce-thousands-kilometers-new-salmon-habitat]
2021-12-02. Germany's trees are dying. A fierce debate has broken out over how to respond. By Gabriel Popkin, Science Magazine. Excerpt: …During January 2018, …a powerful storm felled many of the trees. Then, over the next 3 years, a record drought hit Germany and much of Central Europe, stressing the spruces that still stood. The back-to-back disasters enabled bark-boring beetles that had been munching on dead trees to jump to drought-weakened ones. Beetle populations exploded. In just 3 weeks, towering spruces that had seemed healthy were dead. …All sides agree the recent die-off highlights the climate change threat. "It's kind of an early warning, … a signal of what may still come," says forest researcher Gert-Jan Nabuurs of Wageningen University & Research. …Most also agree that existing monocultures, so important to European forestry's past, cannot ensure its future. "It's a clear signal to the wood industry that you have to change the utilization from Norway spruce to other species," Bolte says. The consensus breaks down, however, when it comes to solutions. For some, the dieback offers a rare chance to dramatically shift forest policy toward a more hands-off approach. Allowing devastated forests to naturally regrow, the thinking goes, could revitalize ecosystems and start to reverse centuries of biodiversity decline. …To reduce the risks, some experts argue forest owners need to strategically plant new, more resilient tree varieties. Hints about strong candidates could come from a 250-hectare arboretum founded in the late 1800s in Wuppertal, a hilly town in western Germany. Here, collectors planted some 200 tree species from all over the world. More than 100 of those species are still growing, offering a rare opportunity to assess how the mature trees are handling climate change.… [https://www.science.org/content/article/germany-s-trees-are-dying-fierce-debate-has-broken-out-over-how-respond]
2021-12-01. The Far-Reaching Consequences of Wildfire Smoke Plumes. By Kate Wheeling, Eos/AGU. Excerpt: Smoke from wildfires burning in the western United States carries harmful pollutants across the country. …O'Dell et al. looked at smoke exposure across seasons and regions in the United States between 2006 and 2018. The team combined observation-based estimates of smoke-related PM2.5 and gas phase hazardous air pollutants, or HAPs, with data on asthma hospital admissions and emergency department visits to determine the impacts of both acute and chronic smoke exposure. The authors found that smoke caused between 1,300 and 5,900 asthma-related emergency department visits per year, and these were more likely to occur in the spring and summer. Chronic exposure to PM2.5 from smoke was linked to as many as 6,300 deaths per year, the study found. Although most large wildfires originated in the western United States, nearly 75% of the emergency department visits and hospital admissions due to smoke occurred in nonwestern states.… [https://eos.org/research-spotlights/the-far-reaching-consequences-of-wildfire-smoke-plumes]
2021-11-29. Venice's barrier against rising seas could jeopardize city's ecosystem. By Erik Stokstad, Science Magazine. Excerpt: To combat a growing flood risk, Venice, Italy, has spent billions of euros to build three barriers that can temporarily close off the lagoon surrounding the city from the Mediterranean Sea. Now, scientists are reporting that by blocking the stormwater that causes floods, the barriers also prevent salt marshes in the lagoon from receiving vital sediment, which ultimately may hinder their ability to stay above the rising sea level.… [https://www.science.org/content/article/venice-s-barrier-against-rising-seas-could-jeopardize-city-s-ecosystem]
2021-11-28. A changing climate is buckling concrete and flooding roads. States are moving slowly to guard the nation's infrastructure. By Ian Duncan, The Washington Post. Excerpt: Responding to increasingly common extreme weather is a vast undertaking that many state transportation departments are only beginning to tackle…. [https://www.washingtonpost.com/transportation/2021/11/28/roads-climate-change-flooding-infrastructure]
2021-11-26. Iran Forcefully Clamps Down on Protests Against Growing Water Shortages. By Farnaz Fassihi, The New York Times. Excerpt: …Weather experts say 97 percent of the country is dealing with water scarcity issues….Experts on Iran's water scarcity issues say climate change and reduced rainfall have exacerbated the drought caused by mismanagement.… [https://www.nytimes.com/2021/11/26/world/middleeast/iran-protests-water-shortages.html]
2021-11-25. Saving History With Sandbags: Climate Change Threatens the Smithsonian. By Christopher Flavelle, The New York Times. Excerpt: Beneath the National Museum of American History, floodwaters are intruding into collection rooms, a consequence of a warming planet. A fix remains years away. …Smithsonian …buildings are extremely vulnerable to flooding, and some could eventually be underwater.… [https://www.nytimes.com/2021/11/25/climate/smithsonian-museum-flooding.html]
2021-11-10. Windjamming on the Warming Gulf of Maine. By Mary Caperton Morton, Eos/AGU. Excerpt: In the face of rising sea levels, Maine's rugged seaboard will likely fare better than most, but climate change is hitting harder offshore: The Gulf of Maine is warming faster than the rest of the Atlantic Ocean, affecting the entire food web, from plankton to cod to right whales, along with the fishing industry. In the geologic future, the rocky coast of Maine may look more or less the same, but the gulf may become home to a very different array of fish.… [https://eos.org/features/windjamming-on-the-warming-gulf-of-maine]
2021-10-25. Measuring Sea Level Rise Along the Coast. By David Shultz, Eos/AGU. Excerpt: …Earth's ocean is clearly rising. Between the loss of land and sea ice and warmer waters expanding, rising sea level is a global issue. But the equation governing exactly where the land meets the ocean also depends on the land itself. For instance, various forces such as the motion of tectonic plates can cause vertical land motion (VLM) that either exacerbates or mitigates the threat of sea level rise. VLM is caused by a host of different factors. Tectonic forces can drive continents up or down as plates subduct beneath one another. But motion can also result from changes in the water content in an aquifer or stored in the land's surface water. In a new study supported by NASA's Sea Level Change program, Hammond et al. use GPS station data from thousands of sites across the planet to create a global map of VLM along the coasts, which the authors say, can be compared to tide gauge data to forecast future sea level rise. One particularly important cause of VLM is glacial isostatic adjustment (GIA), which describes how Earth's crust rebounds after ice melts away. Similar to how a memory foam mattress doesn't rebound immediately when you roll over, the crust takes time to rebound when large amounts of ice melt. In fact, Earth's crust is still rising in many places in the Northern Hemisphere as it recovers from the last ice age.… [https://eos.org/research-spotlights/measuring-sea-level-rise-along-the-coast]
2021-10-22. How Russia Is Cashing In on Climate Change. By Andrew E. Kramer, The New York Times. Excerpt: …While governments across the globe may be racing to head off the potentially catastrophic effects of climate change, the economics of global warming are playing out differently in Russia. Arable land is expanding, with farmers planting corn in parts of Siberia where it never grew before. Winter heating bills are declining, and Russian fishermen have found a modest pollock catch in thawed areas of the Arctic Ocean near Alaska. Nowhere do the prospects seem brighter than in Russia's Far North, where rapidly rising temperatures have opened up a panoply of new possibilities, like mining and energy projects. Perhaps the most profound of these is the prospect, as early as next year, of year-round Arctic shipping with specially designed "ice class" container vessels, offering an alternative to the Suez Canal. …The trip from Busan, in South Korea, to Amsterdam, for example, is 13 days shorter over the Northern Sea Route — a significant savings in time and fuel.… [https://www.nytimes.com/2021/10/22/world/europe/russia-arctic-climate-change-putin.html]
2021-10-11. Seventy-two Hours Under the Heat Dome. By James Ross Gardner, The New Yorker. Excerpt: A chronicle of a slow-motion climate disaster that became one of Oregon's deadliest calamities. …Typhoon Champi caused no serious damage and no loss of human life. But a number of atmospheric scientists believe that it may be what gave the jet stream a snap. After the storm diminished, its force continued on, crimping the jet stream into a sharply curved band, or what meteorologists refer to as an omega block, because it resembles the Greek letter. This led to what's called, colloquially, a heat dome, a high-pressure system in which hot air is trapped over a single geographic area. It stalled over British Columbia, Washington, and Oregon, sealing in the heat. …In the course of the heat wave, the cooling shelters hosted fourteen hundred people overnight. At its peak, the convention center housed three hundred and eighty-five in a single night, not to mention dozens of dogs and cats, and a few rabbits—a temperature-controlled ark riding out the wave in a city blistering under the deadly reckoning of climate change. …By the time temperatures cooled, at least ninety-six people would be confirmed by the state medical examiner to have died of heat-related causes, making this one of the deadliest natural disasters in Oregon's history…. [https://www.newyorker.com/magazine/2021/10/18/seventy-two-hours-under-the-heat-dome]
2021-10-08. Adapting to Receding Glaciers in the Tropical Andes. By Tania V. Rojas, Duncan Quincey, Pedro Rau, Daniel Horna-Muñoz and Jorge D. Abad, Eos/AGU. Excerpt: Integrated approaches are needed to understand and respond to changes in tropical mountain ecosystems and communities brought about by receding glaciers and changes in land use. …the effects of climate change on mountain environments prone to degradation disproportionately fall on populations relying on tropical glaciers in the Global South, where many people have limited economic resources, especially those who get most of their income from agriculture and raising livestock. …holistically understanding ongoing changes to tropical mountain glaciers and their surrounding environments, and current and future impacts on the people that depend on those environments, requires interdisciplinary approaches to developing feasible, effective, and acceptable adaptation and mitigation measures…. …future research and resource and risk management efforts for glacierized regions should integrate input from scientists and policy specialists as well as socioeconomic and cultural considerations of affected communities.… [https://eos.org/features/adapting-to-receding-glaciers-in-the-tropical-andes]
2021-10-07. 6 Aspects of American Life Threatened by Climate Change. Source: By Christopher Flavelle, The New York Times. Excerpt: Two dozen federal agencies flagged the biggest dangers posed by a warming planet. The list spreads across American society. …Less food. More traffic accidents. Extreme weather hitting nuclear waste sites. Migrants rushing toward the United States, fleeing even worse calamity in their own countries. Those scenarios, once the stuff of dystopian fiction, are now driving American policymaking. Under orders from President Biden, top officials at every government agency have spent months considering the top climate threats their agencies face, and how to cope with them. On Thursday, the White House offered a first look at the results, releasing the climate-adaptation plans of 23 agencies, including the departments of Energy, Defense, Agriculture, Homeland Security, Transportation and Commerce.… [https://www.nytimes.com/2021/10/07/climate/climate-threats-federal-government.html]
2021-09-26. After Hurricane Ida, Oil Infrastructure Springs Dozens of Leaks. Source: By Blacki Migliozzi and Hiroko Tabuchi, The New York Times. Excerpt: When Hurricane Ida barreled into the Louisiana coast with near 150 mile-per-hour winds on Aug. 30, it left a trail of destruction. The storm also triggered the most oil spills detected from space after a weather event in the Gulf of Mexico since the federal government started using satellites to track spills and leaks a decade ago. …In the two weeks after Ida, the National Oceanic and Atmospheric Administration issued a total of 55 spill reports, including a spill near a fragile nature reserve. It underscores the frailty of the region's offshore oil and gas infrastructure to intensifying stormsfueled by climate change.… [https://www.nytimes.com/interactive/2021/09/26/climate/ida-oil-spills.html]
2021-09-24. How the Ski Industry Stopped Worrying and Learned to Love Climate Activism. Source: By Jenessa Duncombe, Eos/AGU. Excerpt: A cultural shift is underway to transform outdoor buffs into stalwarts for climate action. Will it come soon enough to save their sport?…. [https://eos.org/features/how-the-ski-industry-stopped-worrying-and-learned-to-love-climate-activism] For GSS Climate Change chapter 8.
2021-09-24. Winter's Melting Point. Source: By Heather Goss, Eos/AGU. Excerpt: Around the world, the seasonal snowpack is changing. Eos's October issue looks at how we study winter weather, adapt to climate changes, and even fight for the snow we love.… [https://eos.org/agu-news/winters-melting-point] For GSS Climate Change chapter 8.
2021-09-24. The Cost of Insuring Expensive Waterfront Homes Is About to Skyrocket. Source: By Christopher Flavelle, The New York Times. Excerpt: New federal flood insurance rates that better reflect the real risks of climate change are coming. For some, premiums will rise sharply. …Florida's version of the American dream, which holds that even people of relatively modest means can aspire to live near the water, depends on a few crucial components: sugar white beaches, soft ocean breezes and federal flood insurance that is heavily subsidized. But starting Oct. 1, communities in Florida and elsewhere around the country will see those subsidies begin to disappear in a nationwide experiment in trying to adapt to climate change: Forcing Americans to pay something closer to the real cost of their flood risk, which is rising as the planet warms.… [https://www.nytimes.com/2021/09/24/climate/federal-flood-insurance-cost.html]
2021-09-21. Collaboration in the Rockies Aims to Model Mountain Watersheds Worldwide. Source: By Saima Sidik, Eos/AGU. Excerpt: As Earth's climate changes at an unprecedented rate, the Surface Atmosphere Integrated Field Laboratory is studying precipitation on an unprecedented scale. …Earth is entering a period that some scientists have called the "no-analog future" because climate change has left them unable to use past experience to predict future weather trends, like rain and water availability. But this month, a new monitoring project called the Surface Atmosphere Integrated Field Laboratory, or SAIL, started collecting data that scientists hope will fill holes in hydrology models and guide water policy in this uncertain future.… [https://eos.org/articles/collaboration-in-the-rockies-aims-to-model-mountain-watersheds-worldwide]
2021-09-17. To Understand Hunger in Sub-Saharan Africa, Consider Both Climate and Conflict. Source: By Rachel Fritts, Eos/AGU. Excerpt: Warfare exacerbates the impacts of drought to produce food insecurity crises that last long after the drought has passed, new research documents. …World hunger has been increasing since 2014 after falling for decades, and Africa in particular has suffered from this trend. More than 20% of people in Africa are currently affected by hunger, and more than one third are undernourished, the United Nations estimates." New research suggests that in Africa at least, this increase in food insecurity is being driven by an uptick in violent conflict. An analysis of food insecurity in sub-Saharan Africa between 2009 and 2019 found that the impacts of drought, although significant, remained relatively steady over the period, whereas violent conflict had an increasingly significant impact. Warfare exacerbates and prolongs the impacts of drought by displacing people, affecting local supply chains, and preventing outside aid, the team reported in a new study published in Nature Food.… [https://eos.org/articles/to-understand-hunger-in-sub-saharan-africa-consider-both-climate-and-conflict]
2021-09-08. Komodo Dragons Are Now Endangered and 'Moving Toward Extinction'. Source: By Marion Renault, The New York Times. Excerpt: A top conservation organization updated the status of the fierce giant lizards on its Red List of threatened species. …Komodo dragons are particularly vulnerable to environmental changes because they inhabit a limited belt of land between the islands' coasts and steep forested hills. …The International Union for Conservation of Nature warns that suitable Komodo dragon habitat is expected to shrink by at least 30 percent in the next 45 years. Factors driving this habitat loss include the rising temperatures and sea levels associated with climate change.… [https://www.nytimes.com/2021/09/08/science/komodo-dragons-endangered.html]
2021-09-04. An Economic Lifeline in South America, the Paraná River, Is Shriveling. Source: By Daniel Politi, The New York Times. Excerpt: The continent's second-largest river is drying up amid the biggest drought in 70 years, upending ecosystems, trade and livelihoods.… [https://www.nytimes.com/2021/09/04/world/americas/drought-argentina-parana-river.html]
2021-09-04. Ida Reveals Two Louisianas: One With Storm Walls, Another Without. Source: By Richard Fausset, Sophie Kasakove and Christopher Flavelle, The New York Times. Excerpt: A massive flood protection system built around New Orleans helped save it from flooding during Hurricane Ida. Surrounding communities, which weren't so lucky, want their own system.… [https://www.nytimes.com/2021/09/04/us/hurricane-ida-louisiana-levees.html] See also Nearly a Week Without Power, New Orleans Is Facing a 'Race With the Clock' and Satellite Images Find 'Substantial' Oil Spill in Gulf After Ida.
2021-09-02. Climate Change Is Bankrupting America's Small Towns. Source: By Christopher Flavelle, The New York Times. Excerpt: Repeated shocks from hurricanes, fires and floods are pushing some rural communities, already struggling economically, to the brink of financial collapse. …places hit repeatedly by hurricanes, floods and wildfires are unraveling: residents and employers leave, the tax base shrinks and it becomes even harder to fund basic services. That downward spiral now threatens low-income communities in the path this week of Hurricane Ida and those hit by the recent flooding in Tennessee — hamlets regularly pummeled by storms that are growing more frequent and destructive because of climate change.… [https://www.nytimes.com/2021/09/02/climate/climate-towns-bankruptcy.html]
2021-08-27. 40 Million People Rely on the Colorado River. It's Drying Up Fast. Source: By Abrahm Lustgarten, The New York Times. Excerpt: Lake Mead, a reservoir formed by the construction of the Hoover Dam in the 1930s, is one of the most important pieces of infrastructure on the Colorado River, supplying fresh water to Nevada, California, Arizona and Mexico. The reservoir hasn't been full since 1983. In 2000, it began a steady decline caused by epochal drought. …Like the record-breaking heat waves and the ceaseless mega-fires, the decline of the Colorado River has been faster than expected. This year, even though rainfall and snowpack high up in the Rocky Mountains were at near-normal levels, the parched soils and plants stricken by intense heat absorbed much of the water, and inflows to Lake Powell were around one-fourth of their usual amount. The Colorado's flow has already declined by nearly 20 percent, on average, from its flow throughout the 1900s, and if the current rate of warming continues, the loss could well be 50 percent by the end of this century. Earlier this month, federal officials declared an emergency water shortage on the Colorado River for the first time. The shortage declaration forces reductions in water deliveries to specific states, beginning with the abrupt cutoff of nearly one-fifth of Arizona's supply from the river, and modest cuts for Nevada and Mexico, with more negotiations and cuts to follow. But it also sounded an alarm: one of the country's most important sources of fresh water is in peril, another victim of the accelerating climate crisis.… [https://www.nytimes.com/2021/08/27/sunday-review/colorado-river-drying-up.html]
<><><><>
2021-08-23. Tennessee floods show a pressing climate danger across America: 'Walls of water'. Source: By Sarah Kaplan, The Washington Post. Excerpt: …More than 17 inches of rain fell in a single day on Saturday, overtopping the region's many rivers and submerging places not previously considered floodplains within a matter of hours. …At least 21 people are dead, hundreds of homes are in shambles and the wreckage of people's lives is strewn across the landscape. …Tennessee's flash floods underscore the peril climate change poses even in inland areas, where people once thought themselves immune. A warmer atmosphere that holds more water, combined with rapid development and crumbling infrastructure, is turning once-rare disasters into common occurrences. Yet Americans, who often associate global warming with melting glaciers and intense heat, are not prepared for the coming deluge.… [https://www.washingtonpost.com/climate-environment/2021/08/23/tennessee-floods-show-pressing-climate-danger-across-america-wall-water].
<><><><>
2021-08-20. It Rained at the Summit of Greenland. That's Never Happened Before. Source: By Henry Fountain, The New York Times. Excerpt: The showers are another troubling sign of a changing Arctic, which is warming faster than any other region on Earth.… [https://www.nytimes.com/2021/08/20/climate/greenland-rain-ice-sheet.html].
<><><><>
2021-08-17. Scientists map urban heat islands—and track how communities are affected. By Anil Oza, Science Magazine. Excerpt: Scientists have known about urban heat islands since the 1880s, when they noted temperatures in London were higher than in surrounding areas. Cities are typically warmer than their suburban and rural counterparts because they lack green spaces, which mitigate the heat radiated by human-built structures made from asphalt, concrete, and brick. New York is one of 12 cities participating in this year's mapping campaign, which the National Oceanic and Atmospheric Administration (NOAA) has run for the past four summers in dozens of cities. The teams record morning, afternoon, and evening temperatures on one of the hottest days of the year. The goal is to identify areas with the greatest need for measures—like installing green roofs, operating cooling centers, and planting trees or other vegetation—that are designed to mitigate the effects of the extreme heat.… [https://www.sciencemag.org/news/2021/08/scientists-map-urban-heat-islands-and-track-how-communities-are-affected].
<><><><><>
2021-08-19. Massive volcanoes could cool Earth more in a warming world. By Paul Voosen, Science Magazine. Excerpt: …Before humanity started in on its planet-altering course, volcanoes were one of the biggest climate players. Over the long term, they belched carbon dioxide from Earth's interior, causing warming. But in the short term, their sulfur gases often react with water to form highly reflective particles called sulfates, triggering spells of global cooling. Dark smudges of ash littering ice cores—our best evidence of these early eruptions—are a dim reflection of the wild weather left in their wake. But the opposite is also true, it turns out: Climate can have a big impact on volcanoes. In the new study, Thomas Aubry, a geophysicist at the University of Cambridge, and colleagues combined computer simulations of idealized volcanic eruptions with a global climate model. They simulated the response to plumes released from midsize and large volcanoes both in historical conditions and by 2100, in a scenario when Earth is predicted to warm very rapidly. …ultramassive eruptions would still be able to punch through to the stratosphere; what's more, their gases would actually reach higher and travel faster than in the present climate, amplifying their cooling effect by 15%, the researchers report this month in Nature Communications. The reasons why come down to the bizarro world that is the stratosphere, Aubry says.… [https://www.sciencemag.org/news/2021/08/massive-volcanoes-could-cool-earth-more-warming-world] – See also Eos article – Anticipating Climate Impacts of Major Volcanic Eruptions.
<><><><><>
2021-08-11. Specifically Tailored Action Plans Combat Heat Waves in India. Source: By Deepa Padmanaban, Eos/AGU. Excerpt: The frequencies of heat waves and heat-induced mortality have soared in India. Now government agencies and research organizations are developing city-specific action plans to mitigate heat impacts.… [https://eos.org/articles/specifically-tailored-action-plans-combat-heat-waves-in-india].
<><><><><>
2021-08-11. Is Your Home at Risk of Experiencing a Natural Disaster? By Sarah Derouin, Eos/AGU. Excerpt: In the contiguous United States, 57% of structures are at risk of experiencing at least one natural hazard—and risk is driven by greater development in hazardous areas against a backdrop of climate change.… [https://eos.org/research-spotlights/is-your-home-at-risk-of-experiencing-a-natural-disaster].
<><><><><>
2021-08-12. Wildfires Are Threatening Municipal Water Supplies. By Alex Tat-Shing Chow, Tanju Karanfil, and Randy A. Dahlgren, Eos/AGU. Excerpt: Climate change is driving an increase in catastrophic wildfires; consumers see, smell, and taste the effects in their water. Water utilities must prepare for worse times ahead.… [https://eos.org/science-updates/wildfires-are-threatening-municipal-water-supplies] – For GSS Climate Change chapter 8.
2021-08-16. First-ever water shortage declared on the Colorado River, triggering water cuts for some states in the West. Source: By nnn. Excerpt: …Low water in the Colorado River's largest reservoir triggered the first-ever federal declaration of a shortage on Monday, a bleak marker of the effects of climate change in the drought-stricken American West and the imperiled future of a critical water source for 40 million people in seven states. Water in Lake Mead, the mammoth reservoir created by the Hoover Dam that supplies the lower Colorado basin, is projected to be 1,065.85 feet above sea level on Jan. 1, nearly 10 feet below a threshold that requires Arizona, Nevada and Mexico to reduce their consumption in 2022. On Monday, it was just under 1,068 feet, or about 35 percent full, according to the U.S. Bureau of Reclamation, which manages the water that states and Mexico have rights to use. "We are seeing the effects of climate change in the Colorado River basin through extended drought, extreme temperatures, expansive wildfires, and in some places, flooding and landslides," Tanya Trujillo, the Interior Department's assistant secretary for water and science, told reporters Monday. "And now is the time to take action to respond to them."… [https://www.washingtonpost.com/nation/2021/08/16/colorado-river-water-cuts-drought/]
2021-08-12. Climate change is drying out many part-time streams in the United States. By Erik Stokstad, Science Magazine. Excerpt: Small streams that dry up for part of the year are easy to overlook. But these intermittent streams are everywhere, making up more than half of Earth's waterways. They help purify surface water and provide crucial habitat for creatures such as the Sonoran Desert toad, fairy shrimp, and Wilson's warbler. Now, a study has found that ephemeral streams across the continental United States have become less reliable over the past 40 years, likely as a result of climate change. Some are dry for 100 days longer per year than in the 1980s…. [https://www.sciencemag.org/news/2021/08/climate-change-drying-out-many-part-time-streams-united-states]
2021-08-05. [https://www.washingtonpost.com/weather/2021/08/05/greenland-melt-event-season-2021/] – The Greenland ice sheet experienced a massive melting event last week. Source: By Kasha Patel, The Washington Post. [article has satellite images] Excerpt: Last week, a heat wave spurred Greenland's biggest melting event of the 2021 season so far. The Polar Portal, run by Danish research institutions, stated that enough water melted to cover all of Florida with two inches of water. …Stendel noted that the amount of ice melted from this event contributed to global sea-level rise by roughly 0.1 millimeter and that it could also impact sea-level rise further down the line. "When ice from the ice sheet melts, the remaining ice is at lower altitudes and can therefore melt easier. Even if we stopped all emission of greenhouse gases today, the sea level would continue to rise for the next several hundreds of years," Stendel wrote. "In other words, what happens now has a relevance for the future."
2021-08-05. [https://www.washingtonpost.com/climate-environment/2021/08/05/change-ocean-collapse-atlantic-meridional/] – A critical ocean system may be heading for collapse due to climate change, study finds. Source: By Sarah Kaplan, The Washington Post Excerpt: Human-caused warming has led to an "almost complete loss of stability" in the system that drives Atlantic Ocean currents, a new study has found — raising the worrying prospect that this critical aquatic "conveyor belt" could be close to collapse. In recent years, scientists have warned about a weakening of the Atlantic Meridional Overturning Circulation (AMOC), which transports warm, salty water from the tropics to northern Europe and then sends colder water back south along the ocean floor. Researchers who study ancient climate change have also uncovered evidence that the AMOC can turn off abruptly, causing wild temperature swings and other dramatic shifts in global weather systems. …But the new analysis, published Thursday in the journal Nature Climate Change, draws on more than a century of ocean temperature and salinity data to show significant changes in eight indirect measures of the circulation's strength. …If the circulation shuts down, it could bring extreme cold to Europe and parts of North America, raise sea levels along the U.S. East Coast and disrupt seasonal monsoons that provide water to much of the world….
2021-08-04. [https://www.nature.com/articles/s41586-021-03695-w.epdf] – Satellite imaging reveals increased proportion of population exposed to floods. Source: By B Tellman, J A Sullivan, C Kuhn, A J Kettner, C S Doyle, G R Brakenridge, T A Erickson, D A Slayback, Nature Magazine. Excerpt: [from Abstract] Flooding affects more people than any other environmental hazard and hinders sustainable development. …Where and how floods occur and who is exposed are changing as a result of rapid urbanization, flood mitigation infrastructure and increasing settlements in floodplains. Previous estimates of the global flood-exposed population have been limited by a lack of observational data, relying instead on models, which have high uncertainty. Here we use daily satellite imagery at 250-metre resolution to estimate flood extent and population exposure for 913 large flood events from 2000 to 2018. We determine a total inundation area of 2.23 million square kilometres, with 255-290 million people directly affected by floods. We estimate that the total population in locations with satellite-observed inundation grew by 58-86 million from 2000 to 2015. This represents an increase of 20 to 24 per cent in the proportion of the global population exposed to floods, ten times higher than previous estimates….
2021-08-03. [https://www.washingtonpost.com/weather/2021/08/03/heat-wave-stress-climate-change/] – Heat waves to drastically worsen in Northern Hemisphere, studies warn. Source: By Kasha Patel, The Washington Post. Excerpt: Climate models project heat waves will regularly break records and induce more heat stress before the end of the century. …Recent studies show the magnitude of extreme heat events, and their effect on people will escalate in coming decades if greenhouse gas emissions from human activities are not slashed. Climate models show record-breaking heat waves and heat stress will more than double in the northern midlatitudes before the end of the century….
2021-07-23. [https://www.nytimes.com/2021/07/23/science/drought-montana-fly-fishing.html] – Montana's Famed Trout Under Threat as Drought Intensifies. Source: By Jim Robbins, The New York Times. Excerpt: The state is imposing more restrictions on fishing this year as the combination of extreme conditions, including low river levels, fish die-offs and the crush of anglers, poses long-term problems….
2021-07-24. [https://www.nytimes.com/2021/07/24/us/charleston-sc-flooding-climate-change.html] – In Charleston, S.C., Saving Historic Homes Means Hoisting Them in the Air. Source: By Richard Fausset and Christopher Flavelle, The New York Times. Excerpt: A city known for extraordinary architecture is coming to terms with intensifying storms, a rising sea and streets that flood with distressing regularity….
2021-07-22. [https://www.nytimes.com/2021/07/22/climate/subway-design-flooding-china.html] – Climate Crisis Turns World's Subways Into Flood Zones. Source: By Hiroko Tabuchi and John Schwartz, The New York Times. Excerpt: Swift, deadly flooding in China this week inundated a network that wasn't even a decade old, highlighting the risks faced by cities globally. …Subway systems around the world are struggling to adapt to an era of extreme weather brought on by climate change….
2021-07-20. [https://www.sciencemag.org/news/2021/07/europe-s-deadly-floods-leave-scientists-stunned] – Europe's deadly floods leave scientists stunned. By Warren Cornwall, Science Magazine. Excerpt: …As the magnitude of the destruction becomes clear, European scientists are wrestling with how such damage could happen in some of the world's wealthiest and most technologically advanced countries, despite major investments in flood forecasting and preparation catalyzed by previous inundations. And they are examining whether climate change helped fuel the disaster—and what that might mean for the future. Beginning on 13 July, intense storms dropped as much as 15 centimeters of rain in 24 hours, swelling streams that then washed away houses and cars and triggered massive landslides. At least 196 people had died as of 20 July—165 in Germany and 31 in Belgium—and the number is expected to rise….
2021-07-16. [https://eos.org/research-spotlights/half-of-u-s-tidal-marsh-areas-vulnerable-to-rising-seas] – Half of U.S. Tidal Marsh Areas Vulnerable to Rising Seas. Source: By Sarah Stanley, Eos/AGU. Excerpt: Adaptation appears possible in some areas, with northerly marshes having a greater capacity to form new soil and gain elevation, whereas some southerly marshes can migrate inland. …New research by Holmquist et al. investigates the vulnerability of tidal marshes to sea level rise across the contiguous United States. The findings show, for the first time, that opportunities for resilience differ between more northerly and more southerly marshes across the country….
2021-07-14. [https://eos.org/articles/heating-up-the-hot-spots] – Heating Up the Hot Spots. Source: By Damond Benningfield, Eos/AGU. Excerpt: Climate change is affecting American military operations and infrastructure—and could have security implications across the globe. …For the American military, perhaps the most immediate threats are infrastructure damage and training restrictions. Hurricanes, inland storm systems, and wildfires have caused extensive damage in the past few years. In 2018, for example, Hurricane Florence caused $3.6 billion worth of damage to Camp Lejeune, a Marine Corps base in North Carolina that supports a population of more than 130,000 marines, sailors, retirees, their families, and civilian employees. The following year, Offutt Air Force Base in Nebraska suffered $1 billion in damages when major flooding hit the Midwest. Wildfires in 2016 burned 10,000 acres (4,047 hectares) at Vandenberg Air Force Base (now Vandenberg Space Force Base) in California, threatening two of its rocket launch pads….
2021-07-23. [https://www.washingtonpost.com/climate-solutions/2021/07/23/passive-cooling-heat-wave/] – How to cool your home without relying on air conditioning. Source: By Sarah Kaplan, The Washington Post. Excerpt: On a warming planet, passive cooling can help protect people without access to air conditioning and lighten the load on the electrical grid from those who do. It can also help reduce greenhouse gas emissions produced by burning fossil fuels for power — a necessary step for tackling climate change and the only hope we have for avoiding an even hotter future. …Having vegetation around your building can prevent the walls from heating up as well. …"Cool roofs" also make a big difference, Rempel said. Topping a building with light-colored, highly reflective materials prevents it from soaking up the sun's heat. Even better: Build a rooftop garden. …As night falls and the outdoor air temperature drops, it's time to open up your windows. Create cross ventilation by opening windows and doors on opposite sides of rooms. …if indoor air temperatures are below about 95 degrees, it is safe to turn on ceiling or window fans. If you are using a window fan, make sure to place it where it will draw in the coolest air — a unit in the window overlooking a leafy backyard is preferable to one that pulls in hot air and car exhaust from a busy roadway….
2021-07-22. [https://www.washingtonpost.com/politics/extreme-heat-no-air-conditioning/2021/07/22/110f5c0e-e66a-11eb-a41e-c8442c213fa8_story.html] – In America's least air-conditioned cities, brutal heat changes some people's minds. Source: By Marc Fisher, Carissa Wolf and Michael Hingston, The Washington Post. Excerpt: In Edmonton, Alberta — nobody's idea of a sweltering summer spot — Ellen Campbell no longer mocks neighbors who own air conditioners, but she's not about to buy one herself. When highs topped 90 degrees for a few days before returning to the more ordinary 60s, she checked her grandkids and herself into a local hotel for the AC and the pool. But she will not buy her own AC unit. That's not the kind of place where she lives. In Portland, Ore., however, the heat finally got to Vivek Shandas. He's lived in the Pacific Northwest for 21 years and had resisted buying an air conditioner until this summer. "This thing broke us," he said. After highs hit 108, 112 and 116 degrees on successive days last month, he bought a portable unit, put it in his bedroom and crowded in with his spouse, 11-year-old child and two dogs. The bedroom never got down below 87 degrees, but the AC bought them some sleep…. See also Is our reliance on air-conditioning warming the planet?
2021-07-22. [https://www.washingtonpost.com/world/2021/07/22/china-floods-henan-rains/] – Death toll in China floods climbs to 33 as rains spread and more cities call for help. Source: By Pei Lin Wu and Rebecca Tan, The Washington Post. Excerpt: The death toll from torrential rains lashing China's central Henan province rose to 33 on Thursday, local officials said, with at least eight people still missing and 3 million affected. …Central China, where multiple tributaries of the Yellow River crisscross and monsoon rains are exceptionally heavy, has long been subject to flooding. But the rainfall that hit low-lying Zhengzhou on Tuesday was the heaviest on record in the country, with nearly eight inches of precipitation between 4 p.m. and 5 p.m…. For GSS Climate Change chapter 8. See also Rescue efforts launched after record floods in central China displace 1.2 million and New York Times article, 'Please Save Us!' Grim Scenes in China as Flood Inundates a Subway.
2021-07-18. [https://www.nytimes.com/2021/07/18/climate/napa-wine-heat-hot-weather.html] – Scorched, Parched and Now Uninsurable: Climate Change Hits Wine Country. Source: By Christopher Flavelle, The New York Times. Excerpt: ST. HELENA, Calif. — Last September, a wildfire tore through one of Dario Sattui's Napa Valley wineries, destroying millions of dollars in property and equipment, along with 9,000 cases of wine. November brought a second disaster: Mr. Sattui realized the precious crop of cabernet grapes that survived the fire had been ruined by the smoke. There would be no 2020 vintage. A freakishly dry winter led to a third calamity: By spring, the reservoir at another of Mr. Sattui's vineyards was all but empty, meaning little water to irrigate the new crop. Finally, in March, came a fourth blow: Mr. Sattui's insurers said they would no longer cover the winery that had burned down. Neither would any other company. In the patois of insurance, the winery will go bare into this year's burning season, which experts predict to be especially fierce. …In Napa Valley, the lush heartland of America's high-end wine industry, climate change is spelling calamity….
2021-07-17. [https://www.nytimes.com/2021/07/17/world/europe/siberia-fires.html] – As Frozen Land Burns, Siberia Fears: 'If We Don't Have the Forest, We Don't Have Life'. Source: By Anton Troianovski, The New York Times. Excerpt: …For the third year in a row, residents of northeastern Siberia are reeling from the worst wildfires they can remember, and many are left feeling helpless, angry and alone. …in recent years, summer temperatures in the Russian Arctic have gone as high as 100 degrees, feeding enormous blazes that thaw what was once permanently frozen ground. …Last year, wildfires scorched more than 60,000 square miles of forest and tundra, an area the size of Florida. That is more than four times the area that burned in the United States during its devastating 2020 fire season. This year, more than 30,000 square miles have already burned in Russia, according to government statistics, with the region only two weeks into its peak fire season. Scientists say that the huge fires have been made possible by the extraordinary summer heat in recent years in northern Siberia, which has been warming faster than just about any other part of the world. And the impact may be felt far from Siberia. The fires may potentially accelerate climate change by releasing enormous quantities of greenhouse gases and destroying Russia's vast boreal forests, which absorb carbon out of the atmosphere. …Last year, the record-setting fires in the remote Siberian region of Yakutia released roughly as much carbon dioxide as did all the fuel consumption in Mexico in 2018, …. Now, Yakutia — a region four times the size of Texas, with its own culture and Turkic language — is burning again….
2021-07-16. [https://www.nytimes.com/2021/07/16/world/europe/germany-floods-climate-change.html] – European Floods Are Latest Sign of a Global Warming Crisis. Source: By Melissa Eddy, Jack Ewing, Megan Specia and Steven Erlanger, The New York Times. Excerpt: …a European weather agency issued an "extreme" flood warning after detailed models showed storms that threatened to send rivers surging to levels that a German meteorologist said on Friday had not been seen in 500 or even 1,000 years. …with more than 100 people dead and 1,300 unaccounted for, as helicopter rescue crews plucked marooned residents from villages inundated sometimes within minutes, raising questions about lapses in Germany's elaborate flood warning system. Numerous areas, victims and officials said, were caught unprepared when normally placid brooks and streams turned into torrents that swept away cars, houses and bridges and everything else in their paths. …Extreme downpours like the ones that occurred in Germany are one of the most visible signs that the climate is changing as a result of warming caused by greenhouse gas emissions. Studies have found that they are now happening more frequently for a simple reason: A warmer atmosphere can hold more moisture, generating more, and more powerful, rainfall….
2021-07-13. [https://www.nytimes.com/2021/07/13/us/acequias-drought-new-mexico-southwest.html] – Drought Hits the Southwest, and New Mexico's Canals Run Dry. Source: By Simon Romero, The New York Times. Excerpt: Acequias, the fabled irrigation ditches that are a cornerstone of New Mexican culture, have endured centuries of challenges. Can they survive the Southwest's megadrought? …Making subsistence farming feasible in arid lands, New Mexico's communally managed acequias persisted through uprisings, epidemics and wars of territorial conquest, preserving a form of small-scale democratic governance that took root before the United States existed as a country. But in a sign of how climate change has begun to upend farming traditions across the Southwest, the megadrought afflicting New Mexico and neighboring states may amount to the acequias' biggest challenge yet….
2021-07-09. [https://www.nytimes.com/2021/07/09/climate/marine-heat-wave.html] – Like in 'Postapocalyptic Movies': Heat Wave Killed Marine Wildlife en Masse. Source: By Catrin Einhorn, The New York Times. Excerpt: An early estimate points to a huge die-off along the Pacific Coast, and scientists say rivers farther inland are warming to levels that could be lethal for some kinds of salmon. …Dead mussels and clams coated rocks in the Pacific Northwest, their shells gaping open as if they'd been boiled. Sea stars were baked to death. Sockeye salmon swam sluggishly in an overheated Washington river, prompting wildlife officials to truck them to cooler areas. The combination of extraordinary heat and drought that hit the Western United States and Canada over the past two weeks has killed hundreds of millions of marine animals and continues to threaten untold species in freshwater, according to a preliminary estimate and interviews with scientists….
2021-07-09. https://www.sciencemag.org/news/2021/07/how-managed-retreat-can-help-communities-facing-sea-level-rise. How 'managed retreat' can help communities facing sea-level rise.By Meagan Cantwell, Science Magazine. EXCERPT: In 2016, the residents of Isle de Jean Charles, a small strip of land off the coast of Louisiana, received a $48 million grant to relocate their entire community. Faced with sea-level rise and rapid erosion, many made the decision to seek higher ground. Communities around the world—from Miami to Mumbai—will have to grapple with similar choices. Watch [VIDEO] to learn how researchers approach climate-induced relocation and read more about the topic in Science's special issue.… 2021-07-06. [https://eos.org/opinions/chiles-glacier-protection-law-needs-grounding-in-sound-science] – Chile's Glacier Protection Law Needs Grounding in Sound Science. Source: By Alfonso Fernández, Shelley MacDonell, Marcelo Somos-Valenzuela, and Álvaro González-Reyes, Eos/AGU Excerpt: In the works for more than a decade, proposed legislation to protect glacial and permafrost environments in Chile suffers from uncertainties and omissions that could sow conflict instead of solutions….
2021-07-09. [https://www.washingtonpost.com/weather/2021/07/09/western-reservoirs-drought-california-nevada/] – Reservoirs are drying up as consequences of the Western drought worsen. Source: By Diana Leonard, Laris Karklis, and Zach Levitt, The Washington Post Overview: Over the last 20 years, human-caused warming has intensified what would have been an ordinary dry period in the Southwest into a potential "megadrought" — in some ways the driest such period in 1,200 years…. See also Crushing heat wave in Pacific Northwest and Canada cooked shellfish alive by the millions.
2021-07-07. [https://www.washingtonpost.com/weather/2021/07/07/pacific-northwest-heat-wave-climate/] – Pacific Northwest heat wave was 'virtually impossible' without climate change, scientists find. Source: By Matthew Cappucci, The Washington Post. Excerpt: …last week's heat wave in the Pacific Northwest and British Columbia was essentially unprecedented. Seattle hit 108 degrees, Portland spiked to 116 and Canada broke its national temperature record three days in a row, hitting 121 degrees on June 29. Hundreds of excess deaths were blamed on the brutal heat, which established records by margins of 10 degrees or more in spots. …Christopher Burt, an expert on world weather extremes, wrote …"the most anomalous extreme heat event ever observed on Earth since records began two centuries ago." An analysis conducted by the World Weather Attribution group, which specializes in using computer modeling to examine the links between ongoing weather events and climate change, finds that the extreme heat wave would have been "virtually impossible" without human influence. "I want the public to know that climate change has already affected extreme weather in a big way, especially heat waves," Michael Wehner, a senior scientist at the Lawrence Berkeley National Laboratory and a contributor to the analysis, wrote in an email. "Global warming is not our grandchildren's problem; it is ours, here and now."….
2021-07-01. [https://www.washingtonpost.com/climate-environment/2021/07/01/underpaid-firefighters-overstretched-budgets-us-isnt-prepared-fires-fueled-by-climate-change/] – Underpaid firefighters, overstretched budgets: The U.S. isn't prepared for fires fueled by climate change. Source: By Sarah Kaplan, The Washington Post. Excerpt: PORTLAND, Ore. — On the heels of one of the worst wildfire years on record, the federal government is struggling to recruit and retain staff as firefighters grapple with low wages, trauma and burnout from increasingly long and intense fire seasons. Heat waves have toppled temperature records across the nation, and firefighters are actively battling 48 large blazes that have consumed more than half a million acres in 12 states. But land management agencies are carrying out fire mitigation measures at a fraction of the pace required, and the funds needed to make communities more resilient are one-seventh of what the government has supplied…. .
2021-07-01. [https://www.nytimes.com/2021/07/01/climate/arctic-sea-ice-climate-change.html] – Arctic's 'Last Ice Area' May Be Less Resistant to Global Warming. Source: By Henry Fountain, The New York Times. Excerpt: The region, which could provide a last refuge for polar bears and other Arctic wildlife that depends on ice, is not as stable as previously thought, according to a new study….
2021-07-01. [https://www.sciencemag.org/news/2021/07/colorado-river-shrinking-hard-choices-lie-ahead-scientist-warns] – The Colorado River is shrinking. Hard choices lie ahead, this scientist warns. Source: By Erik Stokstad, Science Magazine. Excerpt: …As a warming climate reduces the river's flow, …public debate over water resources …is too often clouded by wishful or outdated thinking. The biggest delusion: that there will be enough water in a drier future to satisfy all the demands from cities, farmers, power producers, and others, while still protecting sensitive ecosystems and endangered species. The hard truth, according to long-term scenarios produced by Schmidt and his colleagues, is that some users will have to consume less water, and that policymakers will face agonizing choices sure to produce winners and losers. Those are messages that many players aren't eager to hear, especially states planning to drain more water from the river to fuel growth. But Schmidt says he and his colleagues simply want everyone to understand the potentially divisive trade-offs….
2021-07-01. [https://www.nytimes.com/2021/07/01/us/heat-wave-deaths-oregon-canada-washington.html] – Heat-Related Death Toll Climbs to Nearly 100 in Washington State and Oregon. Source: By Sergio Olmos, Winston Choi-Schagrin and Shawn Hubler, The New York Times. Excerpt: The heat wave in parts of the Pacific Northwest played a role in the deaths of dozens of people, some of whom lived alone…. See also Deaths Spike as Heat Wave Broils Canada and the Pacific Northwest, and Washington Post articles: Historic heat wave in Pacific Northwest has killed hundreds in U.S. and Canada over the past week, 'Hard to comprehend': Experts react to record 121 degrees in Canada …The all-time high of 121 degrees set in British Columbia on Tuesday has left weather and climate experts all over the world shocked, speechless and deeply concerned about the future of the planet. The scorching temperature set in the village of Lytton obliterated Canada's previous national temperature record, established before this week's heat wave, by 8 degrees.
2021-06-28. [https://www.nytimes.com/2021/06/28/climate/california-drought-farming.html] – It's Some of America's Richest Farmland. But What Is It Without Water? Source: By Somini Sengupta, The New York Times. Excerpt: ORDBEND, Calif. — In America's fruit and nut basket, water is now the most precious crop of all. It explains why, amid a historic drought parc hing much of the American West, a grower of premium sushi rice has concluded that it makes better business sense to sell the water he would have used to grow rice than to actually grow rice. Or why a melon farmer has left a third of his fields fallow. Or why a large landholder farther south is thinking of planting a solar array on his fields rather than the thirsty almonds that delivered steady profit for years. …These are among the signs of a huge transformation up and down California's Central Valley, the country's most lucrative agricultural belt, as it confronts both an exceptional drought and the consequences of years of pumping far too much water out of its aquifers. Across the state, reservoir levels are dropping and electric grids are at risk if hydroelectric dams don't get enough water to produce power. Climate change is supercharging the scarcity. Rising temperatures dry out the soil, which in turn can worsen heat waves. This week, temperatures in parts of California and the Pacific Northwest have been shattering records….
2021-06-27. [https://www.nytimes.com/2021/06/27/climate/climate-Native-Americans.html] – Dispossessed, Again: Climate Change Hits Native Americans Especially Hard. Source: By Christopher Flavelle and Kalen Goodluck, The New York Times. Excerpt: Many Native people were forced into the most undesirable areas of America, first by white settlers, then by the government. Now, parts of that marginal land are becoming uninhabitable. In the Pacific Northwest, coastal erosion and storms are eating away at tribal land, forcing native communities to try to move inland. In the Southwest, severe drought means Navajo Nation is running out of drinking water. At the edge of the Ozarks, heirloom crops are becoming harder to grow, threatening to disconnect the Cherokee from their heritage….
2021-06-25. [https://www.nytimes.com/2021/06/25/us/western-heat-wave.html] – Air-Conditioning Was Once Taboo in Seattle. Not Anymore. Source: By Mike Baker, The New York Times. Excerpt: An intense heat wave is set to torment the Pacific Northwest. Many who have always done without air-conditioners are scrambling to get them now…. [Does it bother anyone that humans can survive with air conditioners when heat waves hit and some other local organisms may not? And is it a cruel irony that in seeking to survive a heat wave people turn to air conditioners that may contribute to global warming? Would a solar/wind/sustainable-energy-powered air conditioner be a good idea?]
Three heat wave articles from The Washington Post:
2021-06-24: Pacific Northwest faces one of its most severe heat waves in history—Record high temperatures are forecast to be broken in Portland and Spokane, and approached in Seattle; 2021-06-24: Records crumble in Europe, Russia amid scorching heat wave—Moscow has its highest June temperature on record due to one of several heat domes baking the northern hemisphere; 2021-06-18: Record-setting heat blasts the West: 'Your skin is almost sizzling'—Fueled by climate change, the first major heat wave of the summer has seized the western U.S., toppling records and threatening lives. See also Eos article, Siberian Heat Wave Nearly Impossible Without Human Influence and New York Times, Pacific Northwest Heat Wave Shatters Temperature Records.
2021-06-19. [https://www.nytimes.com/2021/06/19/world/americas/brazil-drought.html] – Brazil, Besieged by Covid, Now Faces a Severe Drought. Source: By Manuela Andreoni and Ernesto Londoño, The New York Times. Excerpt: RIO DE JANEIRO — Crops have shriveled up under searing heat. Immense water reservoirs, which generate the bulk of Brazil's electricity, are growing alarmingly shallow. And the world's largest waterfall system, Iguaçu Falls, has been reduced from a torrent to a trickle. … may set the stage for another intensely destructive fire season in the Amazon rainforest. Several states in the country are facing the worst drought in at least 90 years. The crisis has led to higher electricity prices, the threat of water rationing and a disruption of crop growing cycles. Agriculture, an economic engine of the nation — which relies heavily on hydropower — is now at risk….
2021-06-17. [https://www.washingtonpost.com/weather/2021/06/17/heat-wave-southwest-fires-drought/] – 'Mega-heat wave' is peaking in the West, breaking records and intensifying drought, fires. Source: ByJason Samenow and Diana Leonard, The Washington Post. Excerpt: One of the most extreme heat waves ever observed in the western United States this early in the season is near its climax. The punishing blast of heat, which began Sunday, has set hundreds of records while simultaneously worsening a historically severe drought, intensifying fires and degrading air quality. About 40 million Americans have endured triple-digit heat and more than 50 million have been under excessive-heat warnings this week. …While it's just mid-June and the hottest time of the year is historically still weeks away, temperatures have matched their highest ever observed levels in parts of Utah, Wyoming and Montana. Salt Lake City; Sheridan and Laramie, Wyo.; and Billings, Mont.; all made history Tuesday, soaring to 107, 107, 94 and 108 degrees, respectively. …On Wednesday, the mercury in Las Vegas swelled to 116, just one degree shy of its highest temperature ever recorded. Death Valley, Calif., famous for holding the world record for heat, hit 125 degrees, the highest temperature reached this year in the United States. Denver hit the century mark for a second-straight day Wednesday, the earliest in the season it has reached 100 twice in a row. "What we are seeing in the Western U.S. this week — I'd be comfortable calling it a mega-heat wave because it is breaking 100-plus-year records, and it is affecting a wide region," said Mojtaba Sadegh, a professor at Boise State University who specializes in climate extremes…. See also New York Times article What Is a Megadrought?
2021-06-15. [https://eos.org/articles/indian-cities-prepare-for-floods-with-predictive-technology] – Indian Cities Prepare for Floods with Predictive Technology. Source: By Deepa Padmanaban, Eos/AGU Excerpt: The number and intensity of floods are increasing—they can inundate neighborhoods in Chennai in just 15 minutes. New models can pinpoint and help warn vulnerable areas hours or even days in advance. …In 2015, the metropolis of Chennai faced devastating floods responsible for the deaths of more than 500 people and displacement of more than a million more. Financial losses reached around $3 billion. The extent of the damage prompted the Indian government to approach scientists to develop a flood forecasting system for the city….
2021-06-04. [https://www.nytimes.com/article/drought-california-western-united-states.html] – The Western Drought Is Bad. Here's What You Should Know About It. Source: By Henry Fountain, The New York Times. Excerpt: Answers to questions about the current situation in California and the Western half of the United States….
2021-06-02. [https://www.nytimes.com/2021/06/02/us/miami-fl-seawall-hurricanes.html] – A 20-Foot Sea Wall? Miami Faces the Hard Choices of Climate Change. Source: By Patricia Mazzei. Excerpt: A proposal to construct barriers for storm surge protection has forced South Floridians to reckon with the many environmental challenges they face. …Build a wall, the U.S. Army Corps of Engineers proposed in its first draft of the study, now under review. Six miles of it, in fact, mostly inland, running parallel to the coast through neighborhoods — except for a one-mile stretch right on Biscayne Bay, past the gleaming sky-rises of Brickell, the city's financial district. The dramatic $6 billion proposal remains tentative and at least five years off. But the startling suggestion of a massive sea wall up to 20 feet high cutting across beautiful Biscayne Bay was enough to jolt some Miamians to attention: The hard choices that will be necessary to deal with the city's many environmental challenges are here, and few people want to face them….
2021-06-01. [https://www.nytimes.com/2021/06/01/us/klamath-oregon-water-drought-bundy.html] – Amid Historic Drought, a New Water War in the West. Source: By Mike Baker, The New York Times. Excerpt: KLAMATH FALLS, Ore. — Through the marshlands along the Oregon-California border, the federal government a century ago carved a whole new landscape, draining lakes and channeling rivers to build a farming economy that now supplies alfalfa for dairy cows and potatoes for Frito-Lay chips. The drawdowns needed to cover the croplands and the impacts on local fish nearing extinction have long been a point of conflict at the Klamath Project, but this year's historic drought has heightened the stakes, with salmon dying en masse and Oregon's largest lake draining below critical thresholds for managing fish survival. Hoping to limit the carnage, federal officials have shut the gates that feed the project's sprawling irrigation system, telling farmers the water that has flowed every year since 1907 will not be available. Some farmers, furious about water rights and fearing financial ruin, are already organizing a resistance. "Tell Pharaoh let our water feed the Earth," said a sign erected near the nearly dry irrigation canal that would usually be flowing with water from Upper Klamath Lake in southern Oregon. The brewing battle over the century-old Klamath Project is an early window into the water shortfalls that are likely to spread across the West as a widespread drought, associated with a warming climate, parches watersheds throughout the region. In Nevada, water levels have dropped so drastically in Lake Mead that officials are preparing for a serious shortage that could prompt major reductions in Colorado River water deliveries next year. In California, Gov. Gavin Newsom has placed 41 counties under a state of emergency. While drought consumed much of the West last year, setting the stage for an extensive wildfire season, the conditions this spring are far worse than a year ago. More than half of the West faces "extreme" drought conditions, according to the U.S. Drought Monitor, including wide areas of California and Oregon. Scientists have said the region may be going through the worst drought period in centuries…. For GSS Climate Change chapter 8.
________________________
2021-06-01. [https://www.nytimes.com/2021/06/01/realestate/home-buying-climate-disasters.html] – Add 'Climate Hazards' to Your Home-Buyer's Checklist. Source: By Debra Kamin, The New York Times. Excerpt: As global temperatures increase and sea levels rise, home shoppers are looking at more than just location, price and the number of bedrooms when exploring properties. They are also wondering about the risk of natural disaster, and what that risk might mean for a home's value over time. It's a question that's long been considered by commercial real estate investors, who have tapped into the growing field of climate analytics via companies like Four Twenty Seven and Jupiter Intelligence to get projections on weather-related hazards. But individual home buyers have traditionally not had access to the same data. That's now starting to shift, and most resources are available at no cost. In August of last year, realtor.com became the first major real estate website to disclose data, adding both publicly and privately assembled flood risk information to its more than 110 million listings. Redfin added the same services to 94 million of its listings in February….
________________________
2021-05-28. [https://eos.org/articles/health-costs-from-climate-soar-to-820-billion] – Health Costs from Climate Soar To $820 Billion. Source: By Jenessa Duncombe, Eos/AGU. Excerpt: Climate change and fossil fuel use are responsible for hiking up the price of health care beyond what the U.S. spends on defense. … A report released at a medical conference last weekend featured one very large sum. According to the synthesis of dozens of published scientific research studies, the price of health care costs attributed to climate change and fossil fuel use is at least $820 billion each year in the United States. The costs include expenditures associated with doctor visits, prescriptions, emergency room visits, physical therapy, allergy treatments, mental health care, and premature death. They also factor in downstream costs like lost work hours and lost wages. The costs stem either directly or indirectly from burning fossil fuels. The Natural Resources Defense Council (NRDC), the Medical Society Consortium on Climate and Health, and Wisconsin Health Professionals for Climate Action presented the report at the annual Medical Society Consortium meeting on 22 May….
2021-05-28. [https://eos.org/features/is-green-las-vegas-gone-forever] – Is Green Las Vegas Gone Forever? Source: By Mary Caperton Morton, Eos/AGU. Excerpt: …Will desertification overtake Nevada's half-million-year history of wetlands? Long before the neon lights and artificial fountains of the Las Vegas Strip, people were attracted to the Las Vegas Valley by its artesian springs. Las Vegas means "the meadows," after all, and for thousands of years, this valley tucked between arid mountain ranges was a startlingly green oasis in the midst of the Mojave Desert. In 1962, after decades of groundwater pumping, the Las Vegas Springs ran dry, and today 90% of the water that flows through the valley's faucets comes from the Colorado River by way of Lake Mead. In the grip of an already decadelong drought and with the climate projected to get even hotter and drier, the valley's growing population of 2.7 million residents and 42 million annual visitors is expected to get even thirstier, making a return of the Las Vegas meadows highly unlikely….
2021-05-26. [https://eos.org/research-spotlights/how-hospitals-respond-to-wildfires] – How Hospitals Respond to Wildfires. Source: By Elizabeth Thompson, Eos/AGU. Excerpt: A new study tracks intensive care unit admissions after periods of wildfire smoke pollution. A prolonged or severe smoke event has the potential to strain hospital resources. Wildfires are becoming worse and more frequent. Massive plumes of smoke—more dangerousthan urban pollution—disperse across entire continents, spreading inhalable particles that can cause smoke-related fatalities and exacerbate a range of medical conditions far from the actual burn site. In a new study, Sorensen et al. compared the concentration of inhalable smoke particles to local hospital intensive care unit (ICU) admissions by ZIP code. They found that an increase in smoke particles in an area was followed 5 days later by a small but measurable bump in ICU admissions. The researchers then simulated a severe, weeklong smoke scenario. In such conditions, ICU admissions increased by a projected 131%—potentially enough to push an ICU past its capacity, especially in smaller hospitals with fewer resources. …Scientists predict that climate change will bring more frequent and more intense fires. Fortunately, current systems can predict inhalable smoke emissions with fine spatial resolution and up to 2 days in advance. With proper systems in place, hospitals can use that information to allocate resources more efficiently and warn areas far from the burn site and potentially unawareof the danger. (GeoHealth, https://doi.org/10.1029/2021GH000385, 2021)….
2021-05-20. [https://eos.org/articles/your-summer-outlook-cloudy-with-an-above-normal-chance-of-hurricanes] – Your Summer Outlook: Cloudy with an Above-Normal Chance of Hurricanes. Source: By Jenessa Duncombe, Eos/AGU. Excerpt: This year may be the sixth consecutive above-normal Atlantic hurricane season. NOAA released its season outlook today and predicted that it will be another doozy in the Atlantic. …"Climate change has not been directly linked to the frequency of named tropical storms, but it has been linked to an increase in the intensity of storms," said Rosencrans. The reason for the higher number of storms this year comes from the ongoing periodic climate fluctuation called the Atlantic Multidecadal Oscillation. We have been in a warm phase since 1995, leading to more storms. …The storm season could be on the more extreme end of the outlook if another large climate phenomenon, the El Niño–Southern Oscillation (ENSO), switches to its La Niña phase. …Last year was a record-setting year for hurricanes. We had 30 named storms, surpassing the previous record of 28 in 2005….
________________________
2021-05-26. [https://www.washingtonpost.com/world/2021/05/26/sea-snot/] – A thick blanket of 'sea snot' is wreaking havoc on Turkey's coast. Source: By Antonia Noori Farzan, The Washington Post.. Excerpt: For months, Turkish fishermen in the Sea of Marmara have been running into a problem: They can't catch fish. That's because a thick, viscous substance known colloquially as "sea snot" is floating on the water's surface, clogging up their nets and raising doubts about whether fish found in the inland sea would actually be safe to eat. Scientists say that the unpleasant-looking mucus is not a new phenomenon, but rising water temperatures caused by global warming may be making it worse. Pollution — including agricultural and raw sewage runoff — is also to blame….
________________________
2021-05-22. [https://www.washingtonpost.com/weather/2021/05/22/subtropical-storm-ana-hurricane-season/] – For seventh straight year, a named storm forms in Atlantic ahead of hurricane season. Source: By Jason Samenow, The Washington Post. Excerpt: The National Hurricane Center early Saturday declared the arrival of Subtropical Storm Ana, making 2021 the seventh year in a row that a named storm has developed in the Atlantic Ocean ahead of the official June 1 start of hurricane season. Scientists say the recent tendency for preseason storms is another sign of the effects of climate change on tropical weather systems….
________________________
2021-05-20. [https://www.nytimes.com/2021/05/20/climate/storms-floods-wildfires-displacement.html] – Even Amid a Pandemic, More Than 40 Million People Fled Their Homes. Source: By Somini Sengupta, The New York Times. Excerpt: Storms, floods, wildfires — and to a lesser degree, conflict — uprooted 40.5 million people around the world in 2020. It was the largest number in more than a decade, according to figures published Thursday by the Internal Displacement Monitoring Center, a nonprofit group based in Geneva that tracks displacement data annually. It was all the more notable as it came during the worst global pandemic in a century. Extreme weather events, mainly storms and floods, accounted for the vast majority of the displacement. While not all of those disasters could be linked to human-induced climate change, the Center's report made clear that global temperature rise, fueled by the accumulation of greenhouse gases in the atmosphere, "are increasing the intensity and frequency of weather-related hazards."….

2021-05-20. [https://www.washingtonpost.com/weather/2021/05/20/record-heat-russia-canada-climate-change/] – As record heat scorches western Russia and central Canada, climate alarm bells ring. Source: By Jason Samenow, The Washington Post. Excerpt: It's only May, and temperatures near the Arctic Circle in northwestern Russia are approaching 90 degrees. In Moscow, temperatures have shattered records on consecutive days. It has also been unusually warm in central Canada, where raging wildfires in Manitoba are sending plumes of smoke across retreating ice in Lake Winnipeg….

2021-05-18. [https://www.nytimes.com/2021/05/18/climate/national-parks-climate-change.html] – What to Save? Climate Change Forces Brutal Choices at National Parks. Source: By Zoë Schlanger, The New York Times. Excerpt: For more than a century, the core mission of the National Park Service has been preserving the natural heritage of the United States. But now, as the planet warms, transforming ecosystems, the agency is conceding that its traditional goal of absolute conservation is no longer viable in many cases. Late last month the service published an 80-page document that lays out new guidance for park managers in the era of climate change. …The new research and guidance — which focus on how to plan for worst-case scenarios, decide what species and landscapes to prioritize, and how to assess the risk of relocating those that can't survive otherwise — represent a kind of "reckoning" for the Park Service, Ms. Glick said….
2021-05-12. [https://eos.org/articles/the-who-what-when-where-and-why-of-the-polar-vortex] – The Who, What, When, Where, and Why of the Polar Vortex. Source: By Katherine Kornei, EosAGU. Excerpt: The polar vortex is a media darling. Headlines frequently announce that it's coming, collapsing, or splitting, and articles often tout its role in record-setting winter storms. But misconceptions about this atmospheric phenomenon abound, and scientists are still untangling its effects on our weather. …"circumpolar vortex," typically refers to a swirling mass of air at far northern or southern latitudes. "It's a region of high wind speed that encircles the pole,"…. …recent decreases in Arctic sea ice cover—triggered by climate change—have been linked to a more unstable stratospheric polar vortex….
2021-05-12. Climate Change Is Making Big Problems Bigger. By Christopher Flavelle. The New York Times. Excerpt: Wildfires are bigger, and starting earlier in the year. Heat waves are more frequent. Seas are warmer, and flooding is more common. The air is getting hotter. Even ragweed pollen season is beginning sooner. Climate change is already happening around the United States, the Environmental Protection Agency said on Wednesday. And in many cases, that change is speeding up. The freshly compiled data, the federal government's most comprehensive and up-to-date information yet, shows that a warming world is making life harder for Americans, in ways that threaten their health and safety, homes and communities. …The data released Wednesday came after a four-year gap. Until 2016, the E.P.A. regularly updated its climate indicators. But under President Donald J. Trump, who repeatedly questioned whether the planet was warming, the data was frozen in time. It was available on the agency's website but was not kept current. The Biden administration revived the effort this year and added some new measures, pulling information from government agencies, universities and other sources. The E.P.A. used 54 separate indicators which, taken together, paint a grim picture…. [https://www.nytimes.com/2021/05/12/climate/climate-change-epa.html]
2021-05-10. [https://www.washingtonpost.com/weather/2021/05/10/tropical-storm-andres-pacific/] – The earliest East Pacific tropical storm on record, Andres, formed Sunday. Source: By Matthew Cappucci, The Washington Post. Excerpt: It's the latest in a trend that may be tied to climate change. …Tropical Storm Andres formed in the eastern Pacific Ocean on Sunday morning, becoming the earliest named storm on record in the region and the latest in a trend of storms forming earlier….
2021-05-05. 'Uncertainty is not our friend': Scientists are still struggling to understand the sea level risks posed by Antarctica. By Chris Mooney and Brady Dennis, The Washington Post. Excerpt: Two studies find the Paris climate goals could significantly reduce sea level rise by 2100 — but also show researchers still grappling with how climate change will alter the world's largest ice sheet …Scientists struggling to understand the threat of sea level rise on a warming Earth found Wednesday that amid lingering uncertainty, this much is clear: Meeting the goals of the Paris climate agreement remains humanity's best hope for preserving current coastlines in the 21st century. At the same time, they diverged over the risks posed by the biggest wild card, the Antarctic ice sheet, which contains by far the most ice on the planet and holds the potential to unleash tens of feet of sea level rise. Ice losses from Antarctica have been accelerating in recent years, and research suggests that in warm periods in the Earth's past (similar to the one that humanity is now fueling), the ice sheet shed a great deal of its mass. But a central issue is how fast that could occur this time around and whether today's computer simulations can adequately capture what will really happen, especially during the lifetimes of people currently living. Two studies published Wednesday in the journal Nature underscore how the answers to that complex scientific puzzle remain unsettled…. [https://www.washingtonpost.com/climate-environment/2021/05/05/uncertainty-is-not-our-friend-scientists-are-still-struggling-understand-sea-level-risks-posed-by-antarctica/]
2021-05-03. A Growing Summertime Risk for Cities: Power Failures During Heat Waves. By Christopher Flavelle, The New York Times. Excerpt: The growing risk of overlapping heat waves and power failures poses a severe threat that major American cities are not prepared for, new research suggests. Power failures have increased by more than 60 percent since 2015, even as climate change has made heat waves worse, according to the new research published in the journal Environmental Science & Technology. Using computer models to study three large U.S. cities, the authors estimated that a combined blackout and heat wave would expose at least two-thirds of residents in those cities to heat exhaustion or heat stroke…. [https://www.nytimes.com/2021/05/03/climate/heat-climate-health-risks.html]
2021-04-23. Climate Change Could Cut World Economy by $23 Trillion in 2050, Insurance Giant Warns. By Christopher Flavelle, The New York Times. Excerpt: Rising temperatures are likely to reduce global wealth significantly by 2050, as crop yields fall, disease spreads and rising seas consume coastal cities, a major insurance company warned Thursday, highlighting the consequences if the world fails to quickly slow the use of fossil fuels. The effects of climate change can be expected to shave 11 percent to 14 percent off global economic output by 2050 compared with growth levels without climate change, according to a report from Swiss Re, one of the world's largest providers of insurance to other insurance companies. That amounts to as much as $23 trillion in reduced annual global economic output worldwide as a result of climate change. …The findings could influence how the industry prices insurance and invests its mammoth portfolios…. [https://www.nytimes.com/2021/04/22/climate/climate-change-economy.html]
2021-04-19. Landslides Mar the "Pearl of Africa". By Hope Mafaranga, Eos/AGU. Excerpt: Uganda is known as the "Pearl of Africa" because of its stunning natural beauty and biodiversity. Its lush vegetation is associated with regular tropical rainfall, but the East African nation is now struggling to deal with more frequent and intense rains that are causing landslides. …many forests in the area have been turned into farms. The thin topsoil of converted forest often fails to retain water during heavy downpours, increasing the farm's vulnerability to flood. In addition, terraced agriculture is not popular among farmers "because they believe terraces promote water infiltration, which triggers landslides," Kitutu added. …Clovis Kabaseke, however, said farmers can be trained on how to successfully engage in terraced agriculture. Kabaseke is a lecturer and researcher in the School of Agriculture and Environmental Sciences at Mountains of the Moon University in Uganda…. [https://eos.org/articles/landslides-mar-the-pearl-of-africa]
2021-04-16. Five Culinary Winners and Losers of Climate Change. By Jenessa Duncombe, Eos/AGU. Excerpt: …All over the world, the cultivation of food decorates the fabric of our landscape. Yet warming temperatures are remaking our surroundings—and with them, our culinary world. The cultivation of crops is shifting northward or to higher elevations. Just like animals, some crops are losing ground to climate change, whereas others are gaining it. Here we take a look at several winners and losers of global delicacies over the next century. Loser: European Spirits …Winner: Czech Truffles …Loser: Spanish Olive Oil …Winner: Canadian Wine …Too Soon to Call: Ethiopian Coffee…. [https://eos.org/geofizz/five-culinary-winners-and-losers-of-climate-change]
2021-04-08. As Locusts Swarmed East Africa, This Tech Helped Squash Them. By Rachel Nuwer, The New York Times. Excerpt: In 2020, billions of the insects descended on East African countries that had not seen locusts in decades, fueled by unusual weather connected to climate change. Kenya had last dealt with a plague of this scale more than 70 years ago; Ethiopia and Somalia, more than 30 years ago. Nineteen million farmers and herders across these three countries, which bore the brunt of the damage, saw their livelihoods severely affected. …With swarms suddenly covering an area of Kenya larger than New Jersey, officials were tasked with creating a locust-combating operation virtually from scratch. Collecting dependable, detailed data about locusts was the first crucial step. …Rather than try to rewrite the locust-tracking software for newer tablets, Mr. Cressman thought it would be more efficient to create a simple smartphone app that would allow anyone to collect data like an expert. He reached out to Dr. Hughes, who had already created a similar mobile tool with the Food and Agriculture Organization to track a devastating crop pest, the fall armyworm, through PlantVillage, which he founded. PlantVillage's app uses artificial intelligence and machine learning to help farmers in 60 countries, primarily in Africa, diagnose problems in their fields. Borrowing from this blueprint, Dr. Hughes and his colleagues completed the new app, eLocust3m, in just a month. Unlike the previous tablet-based program, anyone with a smartphone can use eLocust3m. The app presents photos of locusts at different stages of their life cycles, which helps users diagnose what they see in the field. GPS coordinates are automatically recorded and algorithms double check photos submitted with each entry. …now, countries are better able to combat them — equipped with the new technology, 28 aircraft and thousands of trained government locust trackers. In February alone, locust-patrolling pilots in Kenya, Ethiopia and Somalia flew the equivalent of three times the circumference of the globe. They sprayed swarms before they had time to mature, stopping the insects from multiplying and spreading into Uganda and South Sudan, as they did last year…. [https://www.nytimes.com/2021/04/08/science/locust-swarms-africa.html]
2021-04-07. How Debt and Climate Change Pose 'Systemic Risk' to World Economy. By Somini Sengupta, The New York Times. Excerpt: How does a country deal with climate disasters when it's drowning in debt? Not very well, it turns out. Especially not when a global pandemic clobbers its economy. Take Belize, Fiji and Mozambique. Vastly different countries, they are among dozens of nations at the crossroads of two mounting global crises that are drawing the attention of international financial institutions: climate change and debt. They owe staggering amounts of money to various foreign lenders. They face staggering climate risks, too. And now, with the coronavirus pandemic pummeling their economies, there is a growing recognition that their debt obligations stand in the way of meeting the immediate needs of their people — not to mention the investments required to protect them from climate disasters. …The combination of debt, climate change and environmental degradation "represents a systemic risk to the global economy that may trigger a cycle that depresses revenues, increases spending and exacerbates climate and nature vulnerabilities," according to a new assessment by the World Bank, International Monetary Fund and others… [https://www.nytimes.com/2021/04/07/climate/debt-climate-change.html]
2021-03-29. Fire as Medicine: Learning from Native American Fire Stewardship. By Jane Palmer, Eos/AGU. Excerpt: In 2020, nearly 60,000 wildfires raged across the United States, burning a record-breaking 10.3 million acres. …California and Colorado recorded their biggest fires ever, and in early October, 65 large fires were burning in California, Idaho, Montana, Oregon, Washington, and, in smaller instances, five other states. …The year's catastrophic fire season could potentially be the new normal, as climate change is bringing hotter and drier conditions, perfect for igniting forests laden with fuel after decades of fire suppression efforts. "As a tribal forester, I am always thinking about climate change," said John Galvan, a forester for the Pueblo of Jemez, a tribe located in north central New Mexico. "It is so much drier, and we are getting so little precipitation." The ancestors of the Native American community at Jemez Pueblo lived in fire-prone forests for centuries before European contact, often in densely packed towns. Nearly 2 decades ago, it struck environmental archaeologist Christopher Roos how those tribes learned to live sustainably in a highly flammable ecosystem. Indigenous peoples "are depending upon these landscapes for their lives and livelihood," said Roos, who is now a professor of anthropology at Southern Methodist University in Texas. "Of course, they would have figured something out—some sort of accommodation." To investigate further, Roos initiated a study in 2011 to analyze the dynamics of the region's fire regime over the past 7 centuries, and also to learn more about the ancestral practices of the Jemez with respect to the forests and fire. …"In the Indigenous worldview, people can be a force for good and regeneration on the land," said Robin Wall Kimmerer, a professor of environmental and forest biology at the State University of New York College of Environmental Science and Forestry. Kimmerer is also an enrolled member of the Citizen Potawatomi Nation. "And I think that is a perspective we desperately need right now."…. [https://eos.org/features/fire-as-medicine-learning-from-native-american-fire-stewardship]
2021-03-26. Mass Bird Die-Off Linked to Wildfires and Toxic Gases. By Joshua Rapp Learn, Eos/AGU. Excerpt: After an abnormally large number of migratory birds turned up dead in people's backyards in Colorado and other parts of western and central U.S. states, locals began to document their observations on a crowdsourced science platform called iNaturalist. Within the app, a special project was set up specifically for this die-off, which occurred in August and September 2020, so that records of the dead birds could be compiled together. Around the same period as the birds' deaths, more than 3 million hectares (7.8 million acres) of land burned, which resulted in habitat loss and the emission of toxic compounds that threaten the health of both avian species and humans. In addition, snowstorms struck parts of the Northwest in early September while these birds were in the midst of their annual migration. Some areas experienced temperature drops of as much as 40°C (72°F) in just a few hours. Researchers heard of this die-off event and wanted to see whether there was a link between the birds' deaths and the other major events (wildfires and snowstorms) occurring in the United States at the time. In a new study published in GeoHealth, Yang et al. used the iNaturalist data, which included recordings of a number of migratory species such as warblers, geese, hummingbirds, swallows, flycatchers, and sparrows. …Their findings were starkly clear. "The wildfire and also the toxic air were the two factors that influenced the birds' mortality," said Anni Yang, a postdoctoral fellow in spatial ecology at Colorado State University and one of the study's authors. There was a strong correlation between the observations of dead birds and wildfires and the toxic gases they produced, but not with the early winter storms…. [https://eos.org/research-spotlights/mass-bird-die-off-linked-to-wildfires-and-toxic-gases]
2021-03-22. Australia's Worst Floods in Decades Quicken Concerns About Climate Change. By Damien Cave, The New York Times. Excerpt: Two massive storms have converged over eastern Australia, dumping more than three feet of rain in just five days. In a country that suffered the worst wildfires in its recorded history just a year ago, the deluge has become another record-breaker — a once-in-50-years event, or possibly 100, depending on the rain that's expected to continue through Tuesday night. Nearly 20,000 Australians have been forced to evacuate, and more than 150 schools have been closed. The storms have swept away the home of a couple on their wedding day, prompted at least 500 rescues and drowned roads from Sydney up into the state of Queensland 500 miles north. …Last year, huge fires combined into history-making infernos that scorched an area larger than many European countries. This year, thunderstorms have fused and hovered, delivering enough water to push rivers like the Hawkesbury to their highest levels since the 1960s. Scientists note that both forms of catastrophe represent Australia's new normal. The country is one of many seeing a pattern of intensification — more extreme hot days and heat waves, as well as more extreme rainfalls over short periods. It's all tied to a warming earth, caused by greenhouse gases…. [https://www.nytimes.com/2021/03/22/world/australia/australia-floods.html]
2021-03-14. Tiny Town, Big Decision: What Are We Willing to Pay to Fight the Rising Sea? By Christopher Flavelle, photographs and video by Erin Schaff, The New York Times. Excerpt: AVON, N.C. — …Along the Outer Banks — where tourist-friendly beaches are shrinking by more than 14 feet a year in some places, according to the North Carolina Division of Coastal Management — other towns have imposed tax increases similar to the one Avon is considering. …Bobby Outten, a county manager in the Outer Banks, delivered two pieces of bad news at a recent public meeting. Avon, a town with a few hundred full-time residents, desperately needed at least $11 million to stop its main road from washing away. And to help pay for it, Dare County wanted to increase Avon's property taxes, in some cases by almost 50 percent. Homeowners mostly agreed on the urgency of the first part. They were considerably less keen on the second. People gave Mr. Outten their own ideas about who should pay to protect their town: the federal government. The state government. The rest of the county. Tourists. People who rent to tourists. … anyone but them. Mr. Outten kept responding with the same message: There's nobody coming to the rescue. We have only ourselves. …Communities large and small are reaching for different answers. Officials in Miami, Tampa, Houston, San Francisco and elsewhere have borrowed money, raised taxes or increased water bills to help pay for efforts to shield their homes, schools and roads. …On Monday, county officials will vote on whether or not Avon will join them…. [https://www.nytimes.com/2021/03/14/climate/outer-banks-tax-climate-change.html]
2021-03-04. Butterflies are vanishing out West. Scientists say climate change is to blame. By Dino Grandoni, The Washington Post. Excerpt: Hundreds of butterfly species across the American West are vanishing as the region becomes hotter, drier and more vulnerable to the effects of climate change, according to a study released Thursday. In a swath of 11 states, from California to Montana, and from New Mexico to Washington, the populations of a majority of 450 butterfly species are dropping, according to observations by professionals and amateurs stretching back to the 1970s. The loss of butterflies across Western forests and prairies, like the similar drop in bumblebees nationwide due to rising temperatures, is troubling because both insects play a key role in pollinating crops and wildflowers. And the findings may add to fears among researchers of a broader die-off of insects that could be underway everywhere …a potential and debated bugpocalypse that threatens to upend ecosystems across the world. …Matt Forister, a biology professor at the University of Nevada at Reno and co-author of the study published in the journal Science…. [https://www.washingtonpost.com/climate-environment/2021/03/04/climate-change-butterflies/] See also Butterflies are vanishing in the western U.S.—but not for the reasons scientists thought, by Elizabeth Pennisi, Science Magazine, Mar. 4, 2021.
2021-03-03. New climate 'normal' for Atlantic hurricanes shows more frequent and intense storms. By Matthew Cappucci and Andrew Freedman, The Washington Post. Excerpt: Every 10 years, the National Oceanographic and Atmospheric Administration revises the baseline of what weather and climate conditions are considered "normal." The most recent normals for Atlantic hurricane activity will soon be released, and a preview reveals a spike in storm frequency and intensity. During the most recent 30-year period, which spans 1991 to 2020, there has been an uptick in the number of named storms and an increase in the frequency of major hurricanes of category 3 intensity or greater in the Atlantic…. [https://www.washingtonpost.com/weather/2021/03/03/hurricanes-atlantic-climate-normal/]
2021-02-25. Scientists see stronger evidence of slowing Atlantic Ocean circulation, an 'Achilles' heel' of the climate. By Chris Mooney, Andrew Freedman, The Washington Post. Excerpt: A growing body of evidence suggests that a massive change is underway in the sensitive circulation system of the Atlantic Ocean, a group of scientists said Thursday. The Atlantic meridional overturning circulation (AMOC), a system of currents that includes the Florida Current and the Gulf Stream, is now "in its weakest state in over a millennium," these experts say. This has implications for everything from the climate of Europe to the rates of sea-level rise along the U.S. East Coast. Although evidence of the system's weakening has been published before, the new research cites 11 sources of "proxy" evidence of the circulation's strength, including clues hidden in seafloor mud as well as patterns of ocean temperatures. The enormous flow has been directly measured only since 2004, too short a period to definitively establish a trend, which makes these indirect measures critical for understanding its behavior. …The study was published in Nature Geoscience by scientists from the Potsdam Institute, Ireland's Maynooth University and University College London…. [https://www.washingtonpost.com/climate-environment/2021/02/25/atlantic-ocean-currents-weakening-amoc-gulf-stream/] See also New York Times 3/2/21 article – In the Atlantic Ocean, Subtle Shifts Hint at Dramatic Dangers [https://www.nytimes.com/interactive/2021/03/02/climate/atlantic-ocean-climate-change.html]
2021-02-23. Assessing Social Equity in Disasters. By Eric Tate and Christopher Emrich, Eos/AGU. Excerpt: Social vulnerability researchers seek to understand the impediments and capacities of people and communities to prepare for, respond to, and recover from extreme natural hazards. A major tool in this work is social vulnerability modeling, the use of which is expanding in large part because of growing awareness of the social equity implications of disasters…. [https://eos.org/science-updates/assessing-social-equity-in-disasters] See also When Climate Adaptation Intervention Risks Further Marginalization and Building Resilience in Rural America.
2021-02-18. The Imminent Calving Retreat of Taku Glacier. By Christopher McNeil, J. M. Amundson, S. O'Neel, R. J. Motyka, L. Sass, M. Truffer, J. M. Zechmann, and S. Campbell, Eos/AGU. Excerpt: Long an anomaly among glaciers, advancing while most others shrank, Taku Glacier is starting to succumb to climate change, offering an unprecedented look at the onset of tidewater glacier retreat. …Earth's approximately 3,000 tidewater glaciers—those that interact directly with the ocean—represent 42% and 57% of the planet's glacierized area and volume, respectively, excluding the Greenland and Antarctic Ice Sheets (Figure 1). Tidewater glaciers differ from their land-terminating counterparts… [https://eos.org/science-updates/the-imminent-calving-retreat-of-taku-glacier]
2021-02-16. A Glimpse of America's Future: Climate Change Means Trouble for Power Grids. By Brad Plumer, The New York Times. Excerpt: Huge winter storms plunged large parts of the central and southern United States into an energy crisis this week, with frigid blasts of Arctic weather crippling electric grids and leaving millions of Americans without power amid dangerously cold temperatures. The grid failures were most severe in Texas, where more than four million people woke up Tuesday morning to rolling blackouts. Separate regional grids in the Southwest and Midwest also faced serious strain. As of Tuesday afternoon, at least 23 people nationwide had died in the storm or its aftermath. Analysts have begun to identify key factors behind the grid failures in Texas. Record-breaking cold weather spurred residents to crank up their electric heaters and pushed power demand beyond the worst-case scenarios that grid operators had planned for. At the same time, a large fraction of the state's gas-fired power plants were knocked offline amid icy conditions, with some plants suffering fuel shortages as natural gas demand spiked. Many of Texas' wind turbines also froze and stopped working. The crisis sounded an alarm for power systems throughout the country. Electric grids can be engineered to handle a wide range of severe conditions — as long as grid operators can reliably predict the dangers ahead. But as climate change accelerates, many electric grids will face extreme weather events that go far beyond the historical conditions those systems were designed for, putting them at risk of catastrophic failure…. [https://www.nytimes.com/2021/02/16/climate/texas-power-grid-failures.html]
2021-02-11. Arctic Report Card Founder Discusses the Fate of the Pole. By Jenessa Duncombe, Eos/AGU. Excerpt: …just 15 years ago, the scientific outlook was rosier. There was even some hope that the drastic, catastrophic effects of climate change in the Arctic might be a century away. That optimism faded quickly as feedback loops accelerated warming at the poles. Feedback loops amplify the causes of climate change and contribute to many worrisome shifts across the Arctic ecosystem, like record-low sea ice every year for the past 14 years. Not even the most doomsday climate models predicted that. …the report card basically got its start roughly at the same time [that] you began to see this accelerated rate of warming in the Arctic. And that happened because you kind of reach this precipice on this albedo feedback. [The albedo feedback] is the idea that you've got all this white surface [in the Arctic]. You've got snow, you've got sea ice, you've got land ice. And you're warming temperatures, so those are all melting. When they melt back, they leave these dark surfaces, and those dark surfaces get warmer and cause more melting. That's why you get this acceleration in the Arctic region that you don't see around the rest of the globe…. [https://eos.org/articles/arctic-report-card-founder-discusses-the-fate-of-the-pole]
2021-02-14. Winter Storm Brings Icy Temperatures and Cuts Power Across U.S. By Rick Rojas and Marie Fazio, The New York Times. Excerpt: A coast-to-coast winter storm swept from Oregon and Washington to the Southeast on Sunday, part of a frigid weather pattern that created record low temperatures in Minnesota and a 100-vehicle traffic pileup in Texas and that is now producing dangerous conditions across much of the country because of heavy snowfall, perilous ice and dangerously low temperatures. The National Weather Service said early Monday that at least 150 million Americans were under ice or winter weather advisories. Hundreds of thousands of people were without power. …300,000 customers in Oregon and 150,000 in Virginia were also without electricity …Temperatures in parts of Oklahoma were 40 degrees lower than usual for this time of year, the National Weather Service said. The duration of the cold conditions is also unusual: Oklahoma may experience nine consecutive days of temperatures below 20 degrees, the Weather Service said. …Winter storms are influenced by many factors, but the planet's warming appears to be part of that icy blend — even while climate change is making winters milder over all. The air that sits over the Arctic is now sweeping down into the southern United States, as a result of a weakened jet stream, which circulates around the pole and usually holds in the frigid air of the polar vortex…. [https://www.nytimes.com/2021/02/14/us/winter-storm-snow-ice.html] See also Washington Post article.
2021-02-08. Achoo! Climate Change Lengthening Pollen Season in U.S., Study Shows. By John Schwartz, The New York Times. Excerpt: New research suggests that climate change is responsible for longer pollen seasons in the United States and more pollen in the air, as well. …Among the many disasters climate change is wreaking around the world, scientists have now identified a more personal one: It's making allergy season worse. That is the message of a new study in the journal Proceedings of the National Academy of Sciences published on Monday. …According to the new paper, the combination of warming air and higher levels of carbon dioxide in the atmosphere has caused North American pollen seasons since 1990 to start some 20 days earlier, on average, and to have 21 percent more pollen. …The most pronounced effects were seen in Texas, the Midwest and the Southeast, said William Anderegg, an assistant professor of biology at the University of Utah and the lead author of the new study. The effects were less obvious in the northern United States, including New England and the Great Lakes states. The greatest pollen increases came from trees, as opposed to grasses and weeds, he said…. [https://www.nytimes.com/2021/02/08/climate/climate-change-pollen-season.html]
2021-02-07. 140 are missing after glacier breaks in India's Himalayas. By Biswajeet Banerjee and Rishabh R. Jain, AP. Excerpt: RISHIKESH, India (AP) — Indian rescue crews struggled to reach trapped victims Sunday after part of a glacier in the Himalayas broke off and released a torrent of water and debris that slammed into two hydroelectric plants. At least nine people were killed and 140 were missing in a disaster experts said appeared to point to global warming. …The flood was caused when a portion of Nanda Devi glacier snapped off in the morning, releasing water trapped behind it, authorities said. It rushed down the mountain and into other bodies of water, forcing the evacuation of many villages along the banks of the Alaknanda and Dhauliganga rivers. A hydroelectric plant on the Alaknanda was destroyed, and a plant under construction on the Dhauliganga was damaged…. …at least 42 workers were trapped in two tunnels at the Dhauliganga project. Twelve were rescued from one of the tunnels, while at least 30 others remained stranded inside the other, he said. …Scientists have long known that global warming is contributing to the melting and the breakup of the world's glaciers. Anjal Prakash, research director and adjunct professor at the Indian School of Business who has contributed to U.N.-sponsored research on global warming, said that while data on the cause of the disaster was not yet available, "this looks very much like a climate change event as the glaciers are melting due to global warming."…. [https://apnews.com/article/mountains-floods-india-glaciers-asia-pacific-5c42b2adb9437d4120fdf9de344b198f]
2021-02-04. In a warming world, it's better to be a small mammal than a bird. By Elizabeth Pennisi, Science Magazine. Excerpt: In the early 1900s, Joseph Grinnell traversed the wilds of California in his Ford Model T truck, meticulously surveying its fauna. Along the Californian coast, he trapped pocket mice and watched condors soar; in the Mojave Desert, his team chronicled American kestrels swooping for insects and caught cactus mice hiding among rocks. Now, by comparing Grinnell's data with modern surveys, ecologists have shown that climate change has not been an equal opportunity stressor. As the Mojave warmed by about 2°C over the past century, bird numbers and diversity declined dramatically, but small mammals like little pocket mice are holding their own. The survivors' secret seems to be a nocturnal lifestyle and an ability to escape the heat by burrowing, the team reports today in Science. Until now, researchers have often assumed climate change challenges mammals and birds in similar ways, because both need to maintain their body temperature…. [https://www.sciencemag.org/news/2021/02/warming-world-its-better-be-small-mammal-bird]
2021-02-02. Simultaneous Drought and Heat Wave Events Are Becoming More Common. By Sarah Derouin, Eos/AGU. Excerpt: As the world heats up, the number and duration of combined stress events are increasing, causing harmful environmental and human impacts…. [https://eos.org/articles/simultaneous-drought-and-heat-wave-events-are-becoming-more-common]
2021-01-30. Forecast: Wild Weather in a Warming World. By John Schwartz, The New York Times. Excerpt: Rough winter weather is working its way across the United States, with bitterly cold air hitting the Northeast and snowstorms expected along the East Coast next week. …Disturbances to the upper-atmosphere phenomena known as the polar vortex can send icy blasts from the Arctic into the middle latitudes, chilling Europe, Asia and parts of North America. The disturbance and its effects have persisted for an unusually long time this year, said Jennifer Francis, a senior scientist at the Woodwell Climate Research Center, with two disruptions of the polar vortex so far this year and, potentially, a third on the way. …Research into the interplay of the complex factors that bring on blasts from the polar vortex is ongoing, but climate change appears to be part of the mix. …The United States has already seen heavy snowfall in the Sierra Nevada and in the Great Plains in the last week. Earlier this month, Madrid was buried under a paralyzing foot and a half of snow, and parts of Siberia suffered an unusually lengthy cold spellwith temperatures of 40 degrees below zero Fahrenheit — and one area recorded a temperature of nearly 73 below. (Last summer, some of the same areas experienced record heat.) The wild weather has its origins in the warming Arctic. The region is warming faster than the rest of the planet, and research suggests that the rising temperatures are weakening the jet stream, which encircles the pole and generally holds in that frigid air. In early January, a surge of sudden warming hit the polar stratosphere, the zone five to thirty miles above the surface of the planet. When one of those "sudden stratospheric warmings" happens, it delivers a punch to the polar vortex that can cause the Arctic air to shift and to make its way down through the atmosphere to people who suddenly need to layer up and break out their shovels…. [https://www.nytimes.com/2021/01/30/climate/polar-vortex-weather-climate-change.html]
2021-01-25. Climate Change Uproots Global Agriculture. By Kimberly M. S. Cartier, Eos/AGU. Excerpt: In much of the world, climate change is altering regional growing conditions and making them more unpredictable. …Small farms, which account for about 90% of the world's 570 million farms, are particularly vulnerable to changes in seasonal climate. Land tended by families for generations may suddenly become nonarable. A change in the timing or intensity of yearly rainy seasons or the El Niño-Southern Oscillation (ENSO), for example, could bring rains or drought that wipe out a family's crops. In early May 2020, the Nzoia River burst its banks. The floods that resulted in western Kenya capped off particularly heavy long rains that killed 237 people and adversely affected more than 800,000. Floods and landslides destroyed homes, schools, roads, bridges, and more than 8,000 acres (32 square kilometers) of Kenyan farmland. Kenya's March-May rainy season (the long rains, as opposed to the short rains of October-December) provides vital moisture to the country's croplands—indeed, maize production was at least 10% above average in 2020—but most Kenyans continue to face some level of food insecurity. In the past few years especially, climate change has caused a geographical shift in which areas receive rain and which suffer drought. …Farmers in Iran, for example, share similar problems anticipating cycles of drought and floods despite being separated from their Kenyan counterparts by more than 7,000 kilometers. "The recent harsh droughts and heavy floods in the [Middle East] region ruined a major part of food resources," explained Mohanna Zarei, a water resources engineer at the University of Kurdistan in Sanandaj, Iran. Sporadic precipitation cycles not only reduce crop yields but can also lead to secondary impacts that worsen food security, like the wildfires that have ravaged the western United States, Australia, Brazil, and elsewhere…. [https://eos.org/features/climate-change-uproots-global-agriculture]
2021-01-25. Earth is now losing 1.2 trillion tons of ice each year. And it's going to get worse. By Chris Mooney, Andrew Freedman, The Washington Post. Excerpt: Global ice loss has increased rapidly over the past two decades, and scientists are still underestimating just how much sea levels could rise, according to alarming newresearch published this month. From the thin ice shield covering most of the Arctic Ocean to the mile-thick mantle of the polar ice sheets, ice losses have soared from about 760 billion tons per year in the 1990s to more than 1.2 trillion tons per year in the 2010s, a new study released Monday shows. That is an increase of more than 60 percent, equating to 28 trillion tons of melted ice in total — and it means that roughly 3 percent of all the extra energy trapped within Earth's system by climate change has gone toward turning ice into water…. [https://www.washingtonpost.com/climate-environment/2021/01/25/ice-melt-quickens-greenland-glaciers]
2021-01-13. A Culinary Silver Lining of Climate Change: More Truffles. By Katherine Kornei, Eos/AGU. Excerpt: …scientists have looked to the future of truffle cultivation in Europe by modeling three different climate-warming scenarios. They found that climate change will substantially increase the cultivation potential of one species of truffle commonly used in cooking. Given that truffle farming can be lucrative, it appears that climate change has a culinary silver lining, at least for the niche world of truffles, the researchers concluded…. [https://eos.org/articles/a-culinary-silver-lining-of-climate-change-more-truffles]
2021-01-07. U.S. Disaster Costs Doubled in 2020, Reflecting Costs of Climate Change. By Christopher Flavelle, The New York Times. Excerpt: The $95 billion in damage came in a year marked by a record number of named Atlantic storms, as well as the largest wildfires recorded in California. …Topping the list was Hurricane Laura, which caused $13 billion in damage when it struck Southwestern Louisiana in late August. Laura was one of the year's record number of 30 named storms in 2020; 12 of those storms made landfall, another record. The storms caused $43 billion in losses, almost half the total for all U.S. disasters last year. The next costliest category of natural disasters was convective storms, which includes thunderstorms, tornadoes, hailstorms and derechos, and caused $40 billion in losses last year. The derecho that struck Iowa and other Midwestern states in August caused almost $7 billion in damage, destroying huge amounts of corn and soybean crops. Wildfires caused another $16 billion in losses…. [https://www.nytimes.com/2021/01/07/climate/2020-disaster-costs.html]
2021-01-06. Warmer Climates Speed Breakdown of Rocks. By Jack Lee, Eos/AGU. Excerpt: Wetter and warmer climates accelerate mechanical rock weathering, according to new research. Findings by Eppes et al. reveal new links between climate and the breakdown of rocks, which affects the global carbon cycle—the movement of carbon between the oceans, atmosphere, and crust over geologic timescales…. [https://eos.org/research-spotlights/warmer-climates-speed-breakdown-of-rocks]