TG How Can I Customize GSS for My Students?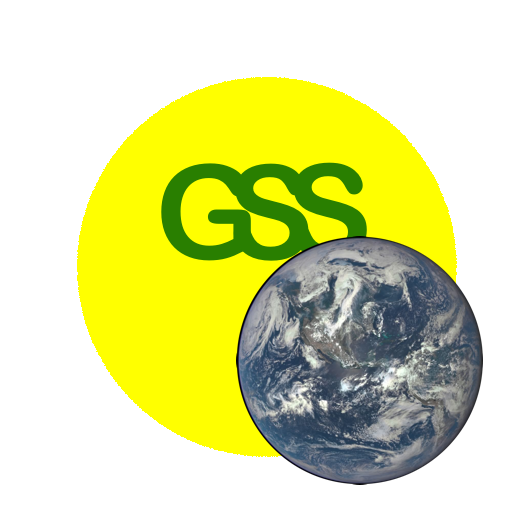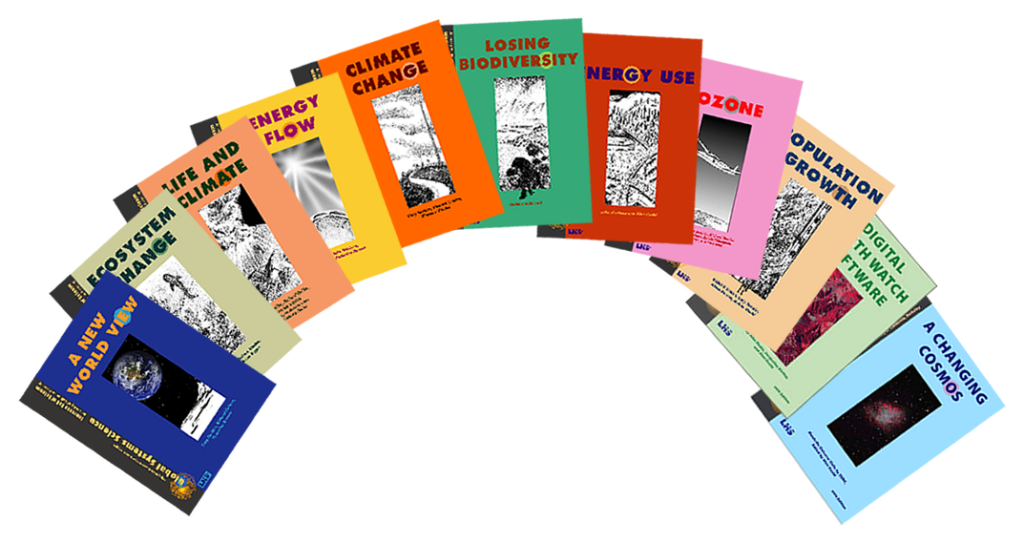 Teachers who have tested the GSS materials have told us that there is a tremendous diversity of students who are interested and capable of studying Global Systems Science. But each individual and each group of students brings a different set of needs to the classroom. Also, the constraints of time, money, and prior curriculum planning may affect how you use these materials. Therefore, we have designed the GSS course for maximum flexibility, to enable you to customize the course for your particular teaching situation.
The first Guide, A New World View, presents the overall concept of systems, sustainability, and environmental ethics, as well as giving an overview of each of the other eight guides in the series. The other Guides may be used in any order, depending on the emphasis that you want to give the course, and what makes most sense to you. Assuming you meet with your students five hours per week, the introductory Guide will take about a week to present, and each of the other Guides will require about one or two months of instruction.

Many teachers have told us that their principals expect traditional course descriptions, but they can use the GSS Student Guides to replace several chapters of their regular textbooks. Although all of the GSS Guides are interdisciplinary, each one emphasizes one or two of the disciplines, so that they can easily be integrated into discipline-based courses.
If you teach…
You can substitute…
Earth Science
Life and Climate
Physics (or Physical Science)
Climate Change
Energy Flow
Energy Use
Chemistry
Ozone
Biology
Losing Biodiversity
Ecosystem Change
Life and Climate
Population Growth
Mathematics
Population Growth

Other teachers have told us that it is not difficult for them to use the GSS materials for a one or two semester course for 9th or 10th graders. Teachers from schools where courses in life science, physical science, or earth science are mandated organized the materials to emphasize these disciplines; but many were encouraged by their administrators to emphasize the interdisciplinary nature of Global Systems Science Some were even able to cooperate with the social studies teachers in their school, and use the GSS materials for a course that emphasized Science and Society, either for incoming freshmen, or for a 12th grade "capstone" course.

Following are examples of different ways that teachers have organized the Global Systems Science materials to structure their programs.
Title: Global Environmental Science
Length: 1 Year

Semester I: A New World View
Changing Climate
Life and Climate
Energy Use

Semester II: Losing Biodiversity
Ecosystem Change
Energy Flow
Population Growth
Ozone


Title: Global Change—Life Science
Length: 1 Semester
A New World View
Life and Climate
Ecosystem Change
Losing Biodiversity
Population Growth
Title: Global Change—Physical Science
Length: 1 Semester
A New World View
Changing Climate
Ozone
Energy Flow
Energy Use



Title: Global Change—Earth Science
Length: 1 Semester
Life and Climate
Changing Climate
Energy Flow


Title: Science and Society
Length: 1 Semester
A New World View
Changing Climate
Losing Biodiversity
Population Growth
Energy Use
Course Descriptions
A course is more than a title and list of books. The concept behind the course needs to be clearly articulated for it to be approved by the Principal or Curriculum Committee, and—if it's an elective—to be chosen by students. So, at the most recent GSS Summer Institute, we asked teachers to write descriptions of GSS courses that they planned to teach. Following are their ideas:
GSS is a viable alternative to the existing grade 9 physical science program. It will cover most of the same content, but will do so in a more integrated and relevant way."
–– Christopher Sullivan, East Longmeadow High School, East Longmeadow, Massachusetts

"Global Systems Science is a course for high school students who care about the future of our world. It applies scientific knowledge to key global problems and searches for solutions."
— Diane Bernaciak, Hudson High School, Hudson, Ohio
"This course blends the sciences with economics, mathematics, English, and history. It's a dynamic approach to the study of science with real life situations and problems used to illustrate the major concepts and processes and systems at work on the planet."
— Christine Donovan, Sunnyside High School, Tucson, Arizona
"GSS introduces all aspects of science: chemistry, biology, physics, and earth science. Freshmen will get a good introduction to all the sciences. Most important, they will see how the different disciplines really work together and interrelate with each other. Students will benefit from hands-on, real-life science."
— Glenn (Skip) Swanzig, DuPont Manual High School,
Louisville, Kentucky
"GSS uses an integrated approach of chemistry, physics, and some biology to explain environmental issues. Modeling, systems mapping, and feedback loops are used to tie together seemingly unrelated topics."
— Brian Rogan, Doublin School, Doublin, New Hampshire
"Current Science Events would be a two year course for all 9th and 10th graders, using all of the GSS guides. The students would learn science concepts and relate these to current global and local events. Each teacher would add their own strengths and experience to the course."
— John Clarke, Tewksbury High School,
Tewksbury, Massachusetts
"Science and Society would be a one year course offered as an elective to juniors and seniors. It would be about the interaction of human activities and natural processes, and what can be done to achieve a sustainable world."
— Gary Courts, Miamisburg High School, Miamisburg, Ohio
"Integrated Science would be a one year course for any student in grades 10-12. It will allow students to examine the physical, chemical, and biological aspects of how human population growth is affecting the world's climate, ecosystems, and biodiversity."
— Bonita Deiter, Jefferson West High School, Meriden, Kansas
"The beauty of this course is its relevance to social issues.
Science is seen as a tool to help us solve problems by clarifying causes and suggesting solutions."
— Anne Zellinger, Kahuku High and Intermediate School,
Kahuku, Hawaii
"GSS emphasizes how scientists work together to understand problems with global impact.
It meets our school's requirement of being a lab course, and meets National Standards and recommendations. This course fits in with our science department's philosophy that science is for every student."
— Patricia Brown, Brownell-Talbot High School, Omaha, Nebraska