EU9C. 2014–2021 Energy for Transportation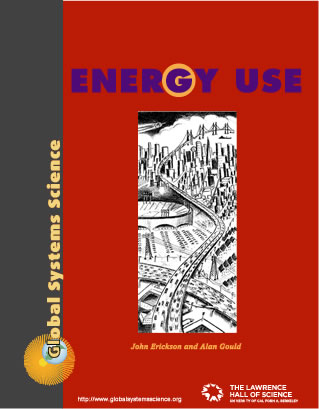 2021-12-13. Looking for a Way to Soup Up Your Car? Go Electric. By Christine Negroni, The New York Times. Excerpt: Among the more than 1,000 vehicles at the Specialty Equipment Market Association's display of automotive innovations in Las Vegas last month, a fuss was being made over a classic Ford 100 pickup truck that, at 43, was older than many of the show's attendees. The buzz was not because of a stylish aesthetic or historical significance, but rather the contrast between the truck's retro looks and its very modern electric motor. Anyone can buy the motor, known as the Eluminator e-Crate, for $3,900, but the pickup is a one-off. It was custom built to show enthusiasts they too can turn geriatric gas-guzzlers into efficient machines. Customers can buy it "to put in whatever car they want to build," said Mark Rushbrook, global director of Ford performance motorsports. "Classic Mustangs or a Galaxy or F series truck — they can buy the motor and install it." …In 2019, General Motors tucked a 450-horsepower motor and other components from its Bolt E.V. inside a 1962 C-10 pickup; in 2020, General Motors put the e-crate it is developing into a 1977 K-5 Blazer. …In London, where drivers of older gasoline-powered cars pay extra to drive in certain parts of the city, London Electric Cars …keeps busy modifying cars that are 20 years or older with electric motors it buys from salvage yards. "Last year we finished an old school Mini. We put in a Nissan Leaf and the performance was unbelievable, so much above and beyond the petroleum engines," said Barry Stephenson, a technician at the company. While a conversion isn't cheap …some customers are willing to make the investment, motivated by a desire to not contribute to the pollution and waste generated by the production of a new car.… [https://www.nytimes.com/2021/12/13/business/car-electric-engine-retrofitting.html]
2021-12-08. Hydrogen-powered ferry to debut in San Francisco. By Ben Tracy, CBS News. Excerpt: For more than a century, residents have traveled around San Francisco Bay with ferry boats powered mostly by diesel — a planet-warming fossil fuel. But now, the world's first hydrogen-powered passenger ferry, which produces zero emissions, is launching in the bay. "Instead of a big diesel engine spinning things to make power … [it] just happens here in the fuel cells," said Jeff Sokolik, who works for All American Marine, the Bellingham, Washington, company that built the 75-passenger catamaran. "When you actually use hydrogen to create electricity, the only byproduct is literally hot water, so it's zero emissions and completely clean," said Ron Willie, the president of the company. The marine-based shipping industry, mostly international shipping, is one of the dirty and not so little secrets of climate change. It causes about 3% of all global carbon dioxide gas emissions, which is more than the CO2 emissions from the airline industry. A much larger hydrogen-powered ferry is now being built in Europe, and the technology could eventually be applied to container ships. But there is a downside: if hydrogen leaks during production or from its tanks, it contributes to global warming. "There's a lot of hope and promise around it, but in order for it to really move forward — in order for the climate to be protected, we need to understand what the leak potential really is," said Amanda Leland, the executive director of the Environmental Defense Fund.… [https://www.cbsnews.com/news/hydrogen-powered-ferry-to-debut-in-san-francisco/]
2021-11-23. Big Batteries on Wheels Can Deliver Zero-Emissions Rail While Securing the Grid. By Kiran Julin, Berkeley Lab News. Abstract: Nearly all US locomotives are propelled by diesel-electric drives, which emit 35 million tonnes of CO2 and produce air pollution causing about 1,000 premature deaths annually, accounting for approximately US$6.5 billion in annual health damage costs. Improved battery technology plus access to cheap renewable electricity open the possibility of battery-electric rail. Here [paper in Nature] we show that a 241-km range can be achieved using a single standard boxcar equipped with a 14-MWh battery and inverter, while consuming half the energy consumed by diesel trains. …Accounting for reduced criteria air pollutants and CO2 emissions, switching to battery-electric propulsion would save the US freight rail sector US$94 billion over 20 years. [And from Berkeley Lab article:] …With the rise of extreme weather events and power outages, battery-electric trains have the potential to be deployed nationwide to avoid blackouts. These modular, battery tender cars can be transported to where they are needed and charged in locations where the electricity prices are low, thus offering significant advantages over grid-scale storage. Moreover, the battery tender cars could work as modular shipping containers, capable of exchange between freight rail and maritime shipping vessels, with positive benefits to decarbonizing both sectors and expanding the resilience reach. "Conversion of the U.S. freight rail sector to battery-electric would generate about 220 gigawatt-hours of mobile storage," said Phadke. "Furthermore, these battery tender cars could be deployed during extreme events, such as during the recent catastrophic wildfires in California or the 2021 winter storm in Texas that left millions without access to electricity. This mobile energy storage capability would also create a potential new revenue stream for freight rail operators." …. [https://newscenter.lbl.gov/2021/11/23/big-batteries-on-wheels-can-deliver-zero-emissions-rail-while-securing-the-grid/]
2021-11-20. A Power Struggle Over Cobalt Rattles the Clean Energy Revolution. By Dionne Searcey, Michael Forsythe and Eric Lipton, Photographs by Ashley Gilbertson, The New York Times. Excerpt: The quest for Congo's cobalt, which is vital for electric vehicles and the worldwide push against climate change, is caught in an international cycle of exploitation, greed and gamesmanship. …with more than two-thirds of the world's cobalt production coming from Congo, the country is once again taking center stage as major automakers commit to battling climate change by transitioning from gasoline-burning vehicles to battery-powered ones.… [https://www.nytimes.com/2021/11/20/world/china-congo-cobalt.html]
2021-10-19. Amazon, Ikea and other big companies commit to zero-emission shipping by 2040. By Hamza Shaban, The Washington Post. Excerpt: In an effort to reduce greenhouse gas emissions in global trade, a coalition of companies that includes Amazon and Ikea has pledged to use only ocean shippers that use zero-carbon fuel by 2040. The cargo ships that ferry as much as 90 percent of the world's products also produce nearly 3 percent of man-made carbon dioxide emissions each year — an estimated nearly 1.1 billion tons that rivals the annual output of Germany, the world's sixth-largest emitter. Organized by the nonprofit Aspen Institute, the initiative counts Amazon, Unilever, Michelin and Patagonia among its signatories.… [https://www.washingtonpost.com/business/2021/10/19/zero-carbon-fuel-shipping-amazon-ikea/]
2021-10-10. Berkeley's yellow school buses are going green. Source: By Ally Markovich, Berkeleyside. Excerpt: A fleet of eight electric school buses is picking up Berkeley students for the first time this fall. …Across the country, school districts are beginning to trade diesel buses, which have been shown to exacerbate symptoms related to asthma and other respiratory illnesses, for electric buses, which reduce instances of these illnesses. A typical commute on a diesel bus accounts for one third of a student's daily exposure to pollutants, even though the average student spends less than 10% of their day riding the bus, according to research conducted by California Air Resources Board.… [https://www.berkeleyside.org/2021/10/10/electric-school-buses-berkeley-unified]
2021-10-03. This electric car can go 520 miles on a charge but the CEO says that's not important. Source: By Peter Valdes-Dapena, CNN Business. Excerpt: The Lucid Air Dream Edition was recently rated by the Environmental Protection Agency with an estimated driving range of 520 miles on a full charge. That's the longest range of any purely battery-powered car yet rated by theEPA, including Tesla's Model S Long Range. …It's even farther than most gasoline cars can travel on a full tank. But Lucid's chief executive Peter Rawlinson, who once worked at Tesla and helped engineer the original Model S, thinks that jaw-droppingnumber, 520 miles, isn't actually terribly important. …most electric vehicle owners will charge overnight at home or at work and, when they take long trips, public chargers will be available at intervals of much less than 500 miles.… [https://www.cnn.com/2021/10/03/business/lucid-air-520-miles-efficiency/index.html]
2021-10-03. Trams, Cable Cars, Electric Ferries: How Cities Are Rethinking Transit. Source: By Somini Sengupta, The New York Times. Excerpt: Urban transportation is central to the effort to slow climate change. It can't be done by just switching to electric cars. Several cities are starting to electrify mass transit. …a quiet transformation is underway. Berlin, Bogotá and several other cities are taking creative steps to cut gas and diesel from their public transit systems. …Berlin is reviving electric tram lines that were ripped out when the Berlin Wall went up. Bogotá is building cable cars that cut through the clouds to connect working-class communities perched on faraway hills. Bergen, a city by the fjords in western Norway, is moving its public ferries away from diesel and onto batteries — a remarkable shift in a petrostate that has for decades enriched itself from the sale of oil and gas and that now wants to be a leader in marine vessels for the electric age. Bergen's buses, too, are now electric, supplied by Chinese bus makers that have seized on the market in cities as far afield as Los Angeles and Santiago, Chile. The change is audible. "You can hear voices again in the streets," said Jon Askeland, the mayor of the county that includes Bergen.… [https://www.nytimes.com/2021/10/03/climate/cities-public-transit-electric-tram-ferry-bus-cable-car.html] For GSS Energy Use chapter 9.
2021-09-28. Electric Cars Have Hit an Inflection Point. Source: By Robinson Meyer, The Atlantic. Excerpt: One sign EVs are no longer the auto industry's neglected stepchild? Norway could sell its last gas-powered car as soon as next year. …Last night, the automaker [Ford] and SK Innovation, a South Korean battery manufacturer, announced that they were spending $11.4 billion to build two new multi-factory centers in Tennessee and Kentucky that are scheduled to begin production in 2025. The facilities, which will hire a combined 11,000 employees, will manufacture lithium-ion vehicle batteries and assemble electric F-series pickup trucks. …this will be its first plant in Tennessee in six decades. …and its first new American vehicle-assembly plant in decades. …GM, Ford, Volkswagen, Toyota, BMW, and the parent company of Fiat-Chrysler have all pledged that by 2030, at least 40 percent of their new cars worldwide will run on a non-gasoline source. …More remarkably (and importantly), automakers are spending like they actually believe that goal: The auto industry as a whole will pump more than $500 billion into EV investment by 2030. … [https://www.theatlantic.com/newsletters/archive/2021/09/electric-cars-have-hit-inflection-point/620233/]
2021-09-27. Ford Will Build 4 Factories in a Big Electric Vehicle Push. Source: By Neal E. Boudette, The New York Times. Excerpt: The automaker and a supplier will spend $11.4 billion on three battery factories and a truck plant, creating 11,000 jobs.… [https://www.nytimes.com/2021/09/27/business/energy-environment/ford-battery-electric-vehicles.html] For GSS Energy Use chapter 9.
2021-09-22. Equipmake reveals Jewel E battery-electric double-decker. By routeone Team. Excerpt: Equipmake has revealed its Jewel E battery-electric double-decker bus. The model will be produced in partnership with Spanish coachbuilder Beulas and it will offer a maximum of 543kW/h of onboard energy storage. That is the largest energy capacity of any two-axle battery-electric double-decker. It will deliver what Equipmake claims is a 250-mile range. The first vehicles are expected to begin in-service trials in Q1 2022… [https://www.route-one.net/news/equipmake-reveals-jewel-e-battery-electric-double-decker/]
2021-09-08. Your Batteries Are Due for Disruption. Source: By Cade Metz, The New York Times. Excerpt: This week, a more efficient type of battery arrives in a wristband fitness tracker. It could soon reach smart glasses, cars and even aircraft. …The battery provides 17 percent greater power density than the battery used by Whoop's previous fitness tracker. …To improve the efficiency of the battery, Sila replaces graphite with silicon, which can pack more lithium atoms into a smaller space. That means more efficient batteries.… [https://www.nytimes.com/2021/09/08/technology/batteries-new-technology.html]
2021-08-03. What if Highways Were Electric? Germany Is Testing the Idea. Source: By Jack Ewing, The New York Times. Excerpt: An electrified highway is theoretically the most efficient way to eliminate truck emissions. But the political obstacles are daunting. [photo] Overhead wires providing electricity to this truck cover three miles of highway south of Frankfurt. The idea is to test the system through everyday use by real trucking companies…. [https://www.nytimes.com/2021/08/03/business/electric-trucks-catenary-wire.html]
2021-06-23. [https://photostories.lbl.gov/how-to-make-lithiumion-batteries-invincible] – HOW TO MAKE LITHIUM-ION BATTERIES INVINCIBLE. Source: By Text by Julie Chao | Photos by Marilyn Sargent, Berkeley Lab. Excerpt: In our future electrified world, the demand for battery storage is projected to be enormous, reaching to upwards of 2 to 10 terawatt-hours (TWh) of annual battery production by 2030, from less than 0.5 TWh today. However, concerns are growing as to whether key raw materials will be adequate to meet this future demand. The lithium-ion battery – the dominant technology for the foreseeable future – has a component made of cobalt and nickel, and those two metals face severe supply constraints on the global market. Now, after several years of research led by Lawrence Berkeley National Laboratory (Berkeley Lab), scientists have made significant progress in developing battery cathodes using a new class of materials that provide batteries with the same if not higher energy density than conventional lithium-ion batteries but can be made of inexpensive and abundant metals. Known as DRX, which stands for disordered rocksalts with excess lithium, this novel family of materials was invented less than 10 years ago and allows cathodes to be made without nickel or cobalt….
2021-06-20. [https://www.nbcnews.com/business/autos/federal-regulators-warn-risks-firefighters-electrical-vehicle-fires-n1271084] – An electric car fire is like 'a trick birthday candle' — and a nightmare for firefighters. Source: By Cyrus Farivar, NBC News. Excerpt: It's the kind of blaze that veteran Chief Palmer Buck of The Woodlands Township Fire Department in suburban Houston compared to "a trick birthday candle." On April 17, when firefighters responded to a 911 call at around 9:30 p.m., they came upon a Tesla Model S that had crashed, killing two people, and was now on fire. They extinguished it, but then a small flare shot out of the bottom of the charred hulk. Firefighters quickly put out those flames. Not long after, the car reignited for a third time. …Eight firefighters ultimately spent seven hours putting out the fire. They also used up 28,000 gallons of water — an amount the department normally uses in a month. That same volume of water serves an average American home for nearly two years. …As the popularity of electric vehicles grows, firefighters nationwide are realizing that they are not fully equipped to deal with them. …the way that electric vehicles are powered triggers longer-burning fires when they crash and get into serious accidents. …unlike a small phone battery, the large batteries found in the Tesla Model X, for instance, contain enough energy to power an average American home for more than two days. …Capt. Sean Doran, the spokesperson for the Orange County Fire Authority, said that electric vehicle-related fires are a "game changer," given that they require such huge amounts of water, and incidents can last hours longer than what most departments may be used to. …"On a highway, to figure out how you're going to get 20,000 gallons is a planning and logistics nightmare," Buck, the fire chief, said….
2021-05-31. [https://li-cycle.com/news/interview-ajay-kochhar-ceo-li-cycle-electric-cars-will-create-battery-tsunami-in-the-coming-years/] – Interview: Ajay Kochhar, CEO Li-Cycle: "Electric Cars Will Create Battery Tsunami in the coming years". Source: original article published in Zev.News. Excerpt: Batteries are a hot topic in electric mobility. From the concern to obtain raw materials to their end-of-life destination. Aspects by the way used by some voices to question the real sustainability of electric vehicles. The theme gains relevance in light of the exponential increase in electric vehicles expected for the coming years. A perspective that, outside the prism of concern, becomes an enormous opportunity for those capable of solving the problem and converting it into business. Precisely the proposal of Canadian Li-Cycle. The startup founded in 2016 developed technologies to replace materials in the battery production chain. In a low-emission and scalable process, capable of partially replacing mining as a source of raw materials. Li-Cycle is now operational. And accelerating as a business, as demonstrated by the beginning of the process for listing on the New York Stock Exchange. The startup claims to have one of the ways for electric mobility to achieve the so desired circular sustainability….

2021-05-27. [https://www.sciencemag.org/news/2021/05/batteries-used-hearing-aids-could-be-key-future-renewable-energy] – Batteries used in hearing aids could be key to the future of renewable energy. Source: By Robert F. Service, Science Magazine. Excerpt: If necessity is the mother of invention, potential profit has to be the father. Both incentives are driving an effort to transform zinc batteries from small, throwaway cells often used in hearing aids into rechargeable behemoths that could be attached to the power grid, storing solar or wind power for nighttime or when the wind is calm. …Lithium-ion batteries—giant versions of those found in electric vehicles—are the current front-runners for storing renewable energy, but their components can be expensive. Zinc batteries are easier on the wallet and the planet—and lab experiments are now pointing to ways around their primary drawback: They can't be recharged over and over for decades. …recently, some zinc rechargeables have also been commercialized, but they tend to have limited energy storage capacity. Another technology—zinc flow cell batteries—is also making strides. But it requires more complex valves, pumps, and tanks to operate. So, researchers are now working to improve another variety, zinc-air cells….

2021-05-20. [https://www.sciencemag.org/news/2021/05/millions-electric-cars-are-coming-what-happens-all-dead-batteries] – Millions of electric cars are coming. What happens to all the dead batteries? Source: By Ian Morse, Science Magazine. Excerpt: …Thousands of cylindrical cells …transform lithium and electrons into enough energy to propel the car hundreds of kilometers, again and again, without tailpipe emissions. But when the battery comes to the end of its life, its green benefits fade. …recycling the battery can be a hazardous business, warns materials scientist Dana Thompson of the University of Leicester. …many problems confronting researchers, including Thompson, who are trying to tackle an emerging problem: how to recycle the millions of electric vehicle (EV) batteries that manufacturers expect to produce over the next few decades. Current EV batteries "are really not designed to be recycled," says Thompson, a research fellow at the Faraday Institution, a research center focused on battery issues in the United Kingdom. …Governments are inching toward requiring some level of recycling. In 2018, China imposed new rules aimed at promoting the reuse of EV battery components. The European Union is expected to finalize its first requirements this year….

2021-05-19. [https://www.nytimes.com/2021/05/19/business/ford-electric-vehicle-f-150.html] – Ford's Electric F-150 Pickup Aims to Be the Model T of E.V.s. Source: By Neal E. Boudette, The New York Times. Excerpt: Ford Motor has opened a major new front in the battle to dominate the fast-growing electric vehicle market, and it's banking on one of the world's most powerful business franchises. … the automaker unveiled an electric version of its popular F-150 pickup truck called the Lightning. Ford's F-Series trucks, including the F-150, make up the top-selling vehicle line in the United States…. See also Daimler's Truck Unit Maps Plans to Replace Diesel With Hydrogen [https://www.nytimes.com/2021/05/23/business/hydrogen-trucks-semis.html]
2021-05-13. [https://www.sciencemag.org/news/2021/05/shipping-rule-cleans-air-dirties-water] – Shipping rule cleans the air but dirties the water. Source: By Erik Stokstad, Science Magazine. Excerpt: …a global effort to curb pollution from the heavy fuel oil burned by most big ships appears to be encouraging water pollution instead. A 2020 regulation aimed at cutting sulfur emissions from ship exhaust is prompting many owners to install scrubbing systems that capture pollutants in water and then dump some or all of the waste into the sea. Some 4300 scrubber-equipped ships are already releasing at least 10 gigatons of such wastewater each year, often in ports and sometimes near sensitive coral reefs, researchers reported last month in the first effort to quantify and map the releases worldwide. …The emerging debate is the result of a 2020 regulation put into place by the International Maritime Organization (IMO), an arm of the United Nations…. By banning the use of sulfur-heavy fuel oil, the rule intended to reduce pollutants that contribute to acid rain and smog. …But cleaner fuel can cost up to 50% more than the sulfur-rich kind, and the rule allows ship owners to continue to burn the cheaper fuel if they install scrubbers …[that send] exhaust through a meters-tall metal cylinder, where it is sprayed with seawater or freshwater…at rates comparable to gushing fire hydrants, to capture pollutants. In the most popular systems, called open loop scrubbers, seawater is discharged to the ocean after little or no treatment. …To come up with its estimate of annual discharges, a group led by environmental policy researcher Bryan Comer of the International Council on Clean Transportation (ICCT), a nonprofit think tank, analyzed roughly 3600 scrubber-equipped ships. The 10 gigatons a year they calculated is likely an underestimate, Comer says, because more ships are adding scrubbers and many have discharge rates higher than the IMO estimates used in the study. The ICCT study, released on 29 April, also examined the routes taken by the ships in 2019 and found that scrubber discharge is concentrated where shipping traffic is dense, such as the North Sea and the Straits of Malacca. …Researchers are particularly worried about discharges in areas that IMO has designated as ecologically sensitive. The Great Barrier Reef, for example, receives about 32 million tons of scrubber effluent per year because it's near a major shipping route for coal. Ships also release scrubber water around the Galápagos Islands. Ports see substantial discharges, too. Cruise ships dominate those releases, contributing some 96% of discharges in seven of the 10 most discharge-rich ports….

2021-05-06. The Lithium Gold Rush: Inside the Race to Power Electric Vehicles. By Ivan Penn and Eric Lipton, The New York Times. Excerpt: A race is on to produce lithium in the United States, but competing projects are taking very different approaches to extracting the vital raw material. Some might not be very green. …Atop a long-dormant volcano in northern Nevada, workers are preparing to start blasting and digging out a giant pit that will serve as the first new large-scale lithium mine in the United States in more than a decade — a new domestic supply of an essential ingredient in electric car batteries and renewable energy. The mine, constructed on leased federal lands, could help address the near total reliance by the United States on foreign sources of lithium. But the project, known as Lithium Americas, has drawn protests from members of a Native American tribe, ranchers and environmental groups because it is expected to use billions of gallons of precious ground water, potentially contaminating some of it for 300 years, while leaving behind a giant mound of waste…. [https://www.nytimes.com/2021/05/06/business/lithium-mining-race.html] [Note from GSS Director-emeritus: This article is all about mining lithium, but a related crucial question is design of electric cars and lithium batteries for which the lithium can be completely recycled!]

2021-03-15. Volkswagen Aims to Use Its Size to Head Off Tesla. By Jack Ewing, The New York Times. Excerpt: Volkswagen is going all in on electric cars, …. …the German carmaker staged a so-called Power Day to showcase its latest electric car technology. …The session included a number of attention-getting announcements, including a promise that Volkswagen would cut the cost of batteries by up to 50 percent by the end of the decade, while slashing charging time to 12 minutes. That would make electric cars cheaper than gasoline vehicles and just as convenient. Volkswagen also unveiled plans to build six battery factories in Europe in joint ventures with suppliers. And by 2025, the company said, it would have 18,000 charging stations on the continent operating in conjunction with energy companies including BP. The British oil producer said it would offer charging at its filling stations…. [https://www.nytimes.com/2021/03/15/business/volkswagen-electric-cars-tesla.html]
2021-03-10. Electric Cars Are Coming. How Long Until They Rule the Road? By Brad Plumer, Nadja Popovich and Blacki Migliozzi, The New York Times. Excerpt: …Automakers are now shifting to electric vehicles, which could make up one-quarter of new sales by 2035, analysts project. But at that point, only 13 percent of vehicles on the road would be electric. Why? Older cars can stick around for a decade or two. …If the United States wanted to move to a fully electric fleet by 2050 — to meet President Biden's goal of net zero emissions — then sales of gasoline-powered vehicles would likely have to end altogether by around 2035, a heavy lift. …Around the world, governments and automakers are focused on selling newer, cleaner electric vehicles as a key solution to climate change. Yet it could take years, if not decades, before the technology has a drastic effect on greenhouse gas emissions. One reason for that? It will take a long time for all the existing gasoline-powered vehicles on the road to reach the end of their life spans. …So policymakers may need to consider additional strategies to clean up transportation, experts said. That could include policies to buy back and scrap older, less efficient cars already in use. It could also include strategies to reduce Americans' dependence on car travel, such as expanding public transit or encouraging biking and walking, so that existing vehicles are driven less often…. [https://www.nytimes.com/interactive/2021/03/10/climate/electric-vehicle-fleet-turnover.html]

2021-03-04. Now Making Electric Bikes: Car and Motorcycle Companies. By Roy Furchgott, The New York Times. Excerpt: …While the pandemic has accelerated bike sales, the overriding attraction is that cities worldwide are beginning to restrict motor traffic. These companies are betting that e-bikes are the urban vehicles of tomorrow — or at least vehicles for good publicity today. "In the past 12 to 18 months, you have seen a lot of new brands come into the market," said Andrew Engelmann, an e-bike sales and marketing manager at Yamaha, which has been in the electric bike business since 1993 and claims sales of two million worldwide. …Credit the coronavirus pandemic, which has ignited bike sales of all stripes, but none so much as e-bikes. While retail unit sales of bicycles from January to October last year were up 46 percent from a year earlier, electric bikes were up 140 percent. Measured in dollars, regular bikes were up 67 percent and e-bikes 158 percent…. Those numbers, from the market researchers at NPD, do not include online-only retailers such as Rad Power Bikes, so sales may actually be higher still…. [https://www.nytimes.com/2021/03/04/business/electric-ebikes-pandemic.html]

2021-03-02. Volvo Plans to Sell Only Electric Cars by 2030. By Jack Ewing, The New York Times. Excerpt: The Swedish company would phase out internal combustion engine vehicles faster than other automakers…. [https://www.nytimes.com/2021/03/02/business/volvo-electric-cars.html]

2021-02-24. A lesson in electric school buses. By Steven Mufson and Sarah Kaplan, The Washington Pot. Excerpt: Hundreds of electric school buses are about to hit the roads in Montgomery County in an effort to cut tailpipe emissions that warm the planet and can affect student health. The $1.3 million annual contract, which was approved by the county school board Tuesday, is the biggest single-district project in the country to swap combustion-engine school buses for electric vehicles. The county aims to gradually convert its entire fleet of 1,422 buses by 2035…. [https://www.washingtonpost.com/climate-solutions/2021/02/24/climate-solutions-electric-schoolbuses/]
2021-02-05. Geological Surveys Unite to Improve Critical Mineral Security. By Poul Emsbo, Christopher Lawley, and Karol Czarnota, Eos/AGU. Excerpt: A three-nation consortium is pooling geological expertise and resources to address vulnerabilities in supplies of these crucial natural resources. The global economy is unprepared to meet the exploding demand for critical minerals. These materials, many of which were of little economic interest until recently, are required to fuel a proliferation of technologies and industries that have become vital for social and economic well-being the world over. But supplies of critical minerals are at risk because of their natural scarcity and because of geopolitical issues and trade policies that complicate their distribution, among other factors. Critical minerals such as gallium, indium, and the rare earth elements (REEs) are indispensable in the operation of the electronics that run our computers and the devices that display our data. Others containing phosphorus and potassium fertilize fields that feed the growing global population and are even active ingredients in pharmaceuticals. New metal alloys made with critical minerals are used to produce lighter, stronger materials that increase vehicle fuel efficiency. Lighter vehicles, many of which use new battery materials derived from critical minerals (e.g., lithium, cobalt, nickel), are transforming our transportation systems. Critical minerals essential for the development of new energy-related technologies that support the shift to noncarbon-based energy sources are becoming especially important. …In December 2019, the Critical Minerals Mapping Initiative (CMMI), a research collaboration among scientists from three nations, convened its inaugural meeting in Ottawa, Canada. This initiative, which includes representatives from the Geological Survey of Canada, Geoscience Australia, and the U.S. Geological Survey (USGS), aims to harness the combined geological expertise of these organizations to address global natural resource vulnerabilities…. [https://eos.org/science-updates/geological-surveys-unite-to-improve-critical-mineral-security]
2021-02-02. Automakers Drop Efforts to Derail California Climate Rules. By Coral Davenport, The New York Times. Excerpt: Toyota, Fiat Chrysler and several other major automakers said Tuesday they would no longer try to block California from setting its own strict fuel-economy standards, signaling that the auto industry is ready to work with President Biden on his largest effort to reduce greenhouse gas emissions. The decision by the companies was widely expected, coming after General Motors dropped its support for the Trump-era effort just weeks after the presidential election. But the shift may help the Biden administration move quickly to reinstate national fuel-efficiency standards that would control planet-warming auto pollution, this time with support from industry giants that fought such regulations for years. "After four years of putting us in reverse, it is time to restart and build a sustainable future, grow domestic manufacturing, and deliver clean cars for America," said Gina McCarthy, the senior White House climate change adviser. "We need to move forward — and fast."…. [https://www.nytimes.com/2021/02/02/climate/automakers-climate-change.html]

2021-01-28. General Motors to eliminate gasoline and diesel light-duty cars and SUVs by 2035. By Steven Mufson, The Washington Post. Excerpt: Big U.S. automaker says it will invest heavily in electric vehicles and be carbon neutral by 2040. GM chief executive Mary Barra, who antagonized many climate experts by embracing President Donald Trump's relaxation of fuel efficiency targets, said Thursday the company now wants to lead the way to a greener future. "As one of the world's largest automakers, we hope to set an example of responsible leadership in a world that is faced with climate change," Barra said on LinkedIn. GM has said it would invest $27 billion in electric vehicles and associated products between 2020 and 2025, outstripping its spending on conventional gasoline and diesel vehicles. That figure includes refurbishing factories and investing in battery production in conjunction with LG Chem, a South Korean battery maker. …As part of its plan, GM — maker of Buicks, Cadillacs, Chevrolets and Corvettes, among others — will manufacture about 30 types of electric vehicles. By late 2025, about 40 percent of the company's U.S. models will be battery-powered electric vehicles, it said…. [https://www.washingtonpost.com/climate-environment/2021/01/28/general-motors-electric/]
2021-01-15. Electric Cars Are Better for the Planet – and Often Your Budget, Too. By Veronica Penney, The New York Times. Excerpt: Electric vehicles are better for the climate than gas-powered cars, but many Americans are still reluctant to buy them. One reason: The larger upfront cost. New data published Thursday shows that despite the higher sticker price, electric cars may actually save drivers money in the long-run. To reach this conclusion, a team at the Massachusetts Institute of Technology calculated both the carbon dioxide emissions and full lifetime cost — including purchase price, maintenance and fuel — for nearly every new car model on the market. They found electric cars were easily more climate friendly than gas-burning ones. Over a lifetime, they were often cheaper, too…. [https://www.nytimes.com/interactive/2021/01/15/climate/electric-car-cost.html]

2020-12-28. The Gospel of Hydrogen Power. By Roy Furchgott, The New York Times. Excerpt: Mike Strizki powers his house and cars with hydrogen he home-brews. He is using his retirement to evangelize for the planet-saving advantages of hydrogen batteries. In December, the California Fuel Cell Partnership tallied 8,890 electric cars and 48 electric buses running on hydrogen batteries, which are refillable in minutes at any of 42 stations there. On the East Coast, …there's just one. His name is Mike Strizki. He is so devoted to hydrogen fuel-cell energy that he drives a Toyota Mirai even though it requires him to refine hydrogen fuel in his yard himself. …You can make fuel using water and solar power, …. The byproduct of making hydrogen is oxygen, and the byproduct of burning it is water. Hydrogen is among the most plentiful elements on earth, so you don't have to go to adversarial countries or engage in environmentally destructive extraction to get it. The car is as quiet to drive as any other electric, it requires little maintenance, and because it doesn't carry 1,200 pounds of batteries, it has a performance edge…. [https://www.nytimes.com/2020/12/28/business/hydrogen-power-cars.html]

2020-12-03. Oil Refineries See Profit in Turning Kitchen Grease Into Diesel. By Clifford Krauss, The New York Times. Excerpt: Many businesses are betting that electric and hydrogen-powered cars and trucks will play a critical role in the fight against climate change. But some oil companies are hoping that so will smelly restaurant grease and slaughterhouse waste. Companies that refine crude oil into fuel are increasingly using such putrid scraps to make a renewable version of diesel that can significantly reduce greenhouse gas emissions from trucks, buses and industrial equipment without requiring families and businesses to invest in expensive new vehicles and factory gear. Phillips 66, Marathon, HollyFrontier and several other refiners are spending roughly $2 billion to retool refineries to produce the fuel over the next four years. Renewable diesel has been around for years, and its production, while tiny compared with its fossil fuel counterpart, has grown steadily because the federal government and California offer incentives for companies to make and sell it. That support has made the fuel even more attractive to oil refiners during the pandemic because demand for regular diesel, gasoline and jet fuel has plunged as people drive and travel less. Production of renewable diesel is up roughly 7 percent this year. If current trends continue, refineries could produce as much as 3.8 billion gallons of renewable diesel by 2025, or more than 5 percent of the total diesel production last year, according to S&P Global Platts, an energy research firm…. [https://www.nytimes.com/2020/12/03/business/energy-environment/oil-refineries-renewable-diesel.html]

2020-11-11. California Is Trying to Jump-Start the Hydrogen Economy. By Ivan Penn and Clifford Krauss, The New York Times. Excerpt: …in California, the beginnings of a hydrogen economy may finally be dawning after many fits and starts. Dozens of hydrogen buses are lumbering down city streets, while more and larger fueling stations are appearing from San Diego to San Francisco, financed by the state and federal governments. With the costs of producing and shipping hydrogen coming down, California is setting ambitious goals to phase out vehicles that run on fossil fuels in favor of batteries and hydrogen. …With about 7,500 hydrogen vehicles on the road, an aggressive state program of incentives and subsidies from cap-and-trade dollars envisions 50,000 hydrogen light-duty vehicles by middecade and a network of 1,000 hydrogen stations by 2030. …Hydrogen-powered vehicles are similar to electric cars. But unlike electric cars, which have large batteries, these cars have hydrogen tanks and fuel cells that turn the gas into electricity. The cars refuel and accelerate quickly, and they can go for several hundred miles on a full tank. They emit only water vapor, which makes them appealing to California cities that are trying to reduce pollution and greenhouse gas emissions…. [https://www.nytimes.com/2020/11/11/business/hydrogen-fuel-california.html]
2020-11-04. Greening the Friendly Skies. By Mark Betancourt, Eos/AGU. Excerpt: Decarbonizing the aviation industry won't be easy. The coronavirus pandemic complicates the situation but also presents an opportunity. …Aviation accounts for 2.4% of the world's carbon dioxide (CO2) emissions, and demand for flights is projected to double within the next 2 decades. If the industry's current decarbonization goals aren't met, aviation could contribute up to one quarter of the world's entire carbon budget by 2050…. [https://eos.org/features/greening-the-friendly-skies]
2020-10-29. A new era in maritime travel: Electric boats. By Justin Sondel, The Washington Post. Excerpt: NIAGARA FALLS, N.Y. — With the sun streaming into the Niagara Gorge, visitors lined up in socially distanced groups waiting to shuffle onto the Maid of the Mist, the boats that have ferried tourists to the base of Niagara Falls for the past 174 years. Whether they knew it or not, these passengers were experiencing a new era of maritime transportation: boats powered by electricity. Earlier this month, the Maid of the Mist launched two electric catamarans into the gorge, the first of their kind in North America. The hulking double-deckers run on dual banks of lithium-ion batteries. All the power used to charge the batteries is supplied by the nearby Robert Moses Niagara Power Plant, one of the most productive hydroelectric facilities in the United States, making the boats a zero-emission operation. …On the other side of the country, Washington is in the process of electrifying its ferry fleet — the largest in the United States — with the goal of cutting diesel fuel consumption in half by 2040. …For Maid of the Mist President Chris Glynn, the decision to electrify the fleet was easy. When the company began looking into replacing its two aging diesel vessels in 2018, a consultant proposed electric boats. He and others at the company jumped at the opportunity, he said. "As soon as we heard that, we knew that was something we were most interested in doing and wanted to pursue it," Glynn said, adding that it was important to him to protect the waters of the Niagara River and be part of a larger movement to move into a green future. "It's a great sustainability statement. Many people appreciate that." … [Can airplanes go green?] Justin Miller, chief of the inspections division with the U.S. Coast Guard, said one of the biggest challenges was ensuring the battery system could operate safely…to make sure that the massive batteries could power the boats without failing or catching fire, a rare hazard with lithium-ion batteries. Each vessel is powered by two 3,300-pound battery banks. The boats are recharged between runs at the dock by plugging two high-voltage lines into a charging station for seven minutes. The charge is more than enough to power the boats for their 20-minute tours of the gorge. …The new boats offer an uninterrupted connection to the falls without the loud hum from the old diesel engines or a view obstructed by fume-spewing exhaust stacks. "The ride is smooth," Glynn said. "There's virtually no noise other than nature itself, the sound of the falls. It's almost like a sailing experience."…. [https://www.washingtonpost.com/climate-solutions/2020/10/29/climate-change-electric-boats/]

2020-10-16. GM's Detroit-Hamtramck Assembly plant renamed 'Factory ZERO' amid shift to all-electric. Jamie L. LaReau, Detroit Free Press. Excerpt: The iconic General Motors factory that straddles two cities is getting a new moniker as GM turns it into its most modern plant in the country. Detroit-Hamtramck Assembly will now be Factory ZERO, serving as the "launchpad" for GM's multi-brand EV strategy, GM said Friday. "Factory ZERO is the next battleground in the EV race and will be GM's flagship assembly plant in our journey to an all-electric future," said Gerald Johnson, GM executive vice president of Global Manufacturing. "The electric trucks and SUVs that will be built here will help transform GM and the automotive industry." …To that end, GM is investing $2.2 billion in the 35-year-old factory to build all-electric vehicles there starting late next year. It's GM's single largest investment in a plant in the automaker's history. The investment was a big win by the UAW in last year's contract negotiations after GM had threatened to shutter the facility in late 2018. GM built the last of its internal combustion vehicles there early this year. The last Cadillac CT6 sedan rolled off the line on Jan. 24 and the final Chevrolet Impala sedan on Feb. 27. GM plans to build a GMC Hummer electric pickup there. GM will reveal that vehicle next week and it will go on sale later next year. GM will also make the self-driving Cruise Origin EV along with other new EVs at Factory Zero…. [https://www.freep.com/story/money/cars/general-motors/2020/10/16/gm-detroit-hamtramck-assembly-plant-renamed-factory-zero/3665925001/]
2020-10-15. How Green Is That Electric Car? And When It Hits 100 M.P.H.? By Paul Stenquist, The New York Times. Excerpt: …A 2012 article in The New York Times summarized a report from the Union of Concerned Scientists that found the environmental benefits of subcompact, modestly powered electric cars like the Nissan Leaf depended on where they were charged. …many states still relied heavily on coal-fired plants for electricity, and the investigators found that in some areas, electrics were no cleaner than efficient gasoline-powered cars when factoring in the emissions resulting from electricity generation. E.V. technology has advanced considerably since then, and electricity generation in America has shifted, as well. The latest report from the Union of Concerned Scientists, in a February article by David Reichmuth, its senior vehicles engineer, is much more optimistic than the one eight years ago. …the group found that electric vehicles were responsible for about 10 percent less overall emissions in 2018 than they were just two years earlier. …In this study, the average electric vehicle in the United States was found to be responsible for emission levels equivalent to those generated by a gasoline vehicle that gets 88 miles per gallon. In areas where a lot of coal is still burned to make electricity, the electric vehicle m.p.g. equivalency number can fall to as low as 49 miles to a gallon, but those areas are few and less densely populated than regions with clean power…. [https://www.nytimes.com/2020/10/15/business/electric-supercars-porsche-taycan-tesla.html]
2020-09-23. California to phase out sales of new gas-powered cars by 2035. By Dino Grandoni, Faiz Siddiqui and Brady Dennis, The Washington Post. Excerpt: California, the world's fifth-largest economy and the state that created U.S. car culture, will stop selling gasoline-powered automobiles within 15 years, Gov. Gavin Newsom (D) announced Wednesday. Facing a record-breaking wildfire season as well as years of heat waves and droughts exacerbated by climate change, the Golden State is seeking to accelerate the shift away from combustion engines on its roads, which account for more greenhouse gas emissions than any other source. …Under Newsom's order, the state's air regulator, the California Air Resources Board, will develop regulations that ensure every new passenger car and truck sold in the state is electric or otherwise "zero-emissions" by 2035. …Transportation currently accounts for the largest source of emissions in the state, outpacing the industrial, agricultural and residential sectors combined…. [https://www.washingtonpost.com/climate-environment/2020/09/23/california-electric-cars]

2020-09-20. The Age of Electric Cars Is Dawning Ahead of Schedule. By Jack Ewing, The New York Times. Excerpt: Battery prices are dropping faster than expected. Analysts are moving up projections of when an electric vehicle won't need government incentives to be cheaper than a gasoline model. …As electric cars become more mainstream, the automobile industry is rapidly approaching the tipping point when, even without subsidies, it will be as cheap, and maybe cheaper, to own a plug-in vehicle than one that burns fossil fuels. The carmaker that reaches price parity first may be positioned to dominate the segment. …A Tesla may even be cheaper to own than a BMW because it never needs oil changes or new spark plugs and electricity is cheaper, per mile, than gasoline. …Current battery packs cost around $150 to $200 per kilowatt-hour, depending on the technology. That means a battery pack costs around $20,000. But the price has dropped 80 percent since 2008, according to the United States Department of Energy…. [https://www.nytimes.com/2020/09/20/business/electric-cars-batteries-tesla-elon-musk.html]
2020-09-09. Seaports Expected to Grow by up to Fourfold by 2050. By Liza Lester, Eos/AGU. Excerpt: Seaport footprints will need to expand by up to 3,689 square kilometers (1,424 square miles) worldwide in the next 3 decades to cope with the combination of sea level rise and rising demand, according to a new study in Earth's Future. Ships transport 80% of trade goods worldwide. Ports have been expanding since the 1980s to meet increasing growth in the sector driven by liberalization of trade, the opening of China's economy, and increased use of containers. The new study by Hanson and Nicholls modeled trade growth and port demand through 2050 under four combinations of climate policy interventions and global temperature increases. All scenarios lead to increased traffic through ports, requiring doubling or even quadrupling port areas. The cost of building new port capacity to meet demand for freight traffic will dwarf sea level rise adaptation costs, according to the authors. The scenario with minimal greenhouse gas restrictions produced the highest cost projections, US$750 billion, generated mostly from port expansion to meet rising demand…. [https://eos.org/research-spotlights/seaports-expected-to-grow-by-up-to-fourfold-by-2050]
2020-09-03. Aviation is responsible for 3.5 percent of climate change, study finds. By NOAA. Excerpt: New research that provides the most comprehensive calculations of aviation's impact on the climate finds that global air travel and transport is responsible for 3.5 percent of all drivers of climate change from human activities. The study, published in the journal Atmospheric Environment, evaluated all of the aviation industry's contributing factors to climate change, including emissions of carbon dioxide (CO2) and nitrogen oxide (NOx), and the effect of contrails and contrail cirrus – short-lived clouds created in jet engine exhaust plumes at aircraft cruise altitudes that reflect sunlight during the day and trap heat trying to escape at night…. [https://research.noaa.gov/article/ArtMID/587/ArticleID/2667/Aviation-is-responsible-for-35-percent-of-climate-change-study-finds]
2020-08-27. Soon, the Kitty Litter Will Come by Electric Truck. By Jim Motavalli, The New York Times. Excerpt: Going back years, you might have been able to spot a truck from the likes of FedEx and UPS, and more recently Amazon, that ran on electricity. But most of these were small, short test runs that left the internal-combustion status quo in place. Now that battery technology is catching up to ambitions, many companies are making big commitments to electrify the last delivery mile, typically from transportation hub to destination. The momentum means that plugging in the fleet may happen well before another vaunted goal — self-driving — is reached. Success is not guaranteed, though. The companies are eager to buy, but they will need the latest in battery-powered trucks, and a lot of them. The rush to electrify, prompted by concern about climate change, a chance to offset growing delivery costs, government regulation and big advances in battery technology, is occurring as the coronavirus pandemic has caused a huge spike in package delivery. …Electric vans make sense for a variety of reasons, Mr. Hansel said, including reducing the cost per mile for deliveries — especially crucial when online retailers compete by offering free deliveries. "The last mile for deliveries used to be overnight envelopes, but now it's dog food," he said. The same-day delivery market will account for $200 billion in U.S. online sales by 2025, according to Accenture. An Ohio company, Workhorse, is hoping to deliver 300 to 400 delivery vans this year, and UPS is an eager customer. But the big prize is what the U.S. Postal Service calls Next Generation Delivery Vehicles, which has been in a bidding process going back five years. Suppliers provided test vehicles, which have electric, hybrid and internal-combustion drivetrains, and testing of those was completed in early 2019. The post office has been struggling financially, but it wants as many as 186,000 of these vehicles to be delivered at a cost of more than $6 billion to replace its aging fleet. Workhorse is a finalist, and the post office plans to make awards for the production phase by the end of 2020…. [https://www.nytimes.com/2020/08/27/business/electric-delivery-vehicles-ups-fedex-amazon.html]
2020-07-31. Can airplanes go green? By Ilana Marcus, The Washington Post. Excerpt: When Val Miftakhov touched down at Cranfield Airport in England last month, his Piper Malibu Mirage six-seater became the first commercial-grade, zero-emission airplane to fly in Europe. That test flight was just 21 miles. But Miftakhov, the chief executive of a Silicon Valley start-up called ZeroAvia, envisions a future of passenger planes that fly on hydrogen-powered electricity, not jet fuel. Air travel accounts for about 2.5 percent of global carbon dioxide emissions — much less than produced by cars. Despite a temporary dip due to the coronavirus, demand for air travel has been dramatically growing and planes are projected to produce as much as 25 percent of global carbon emissions by 2050. Miftakhov's Piper was powered by batteries, but his company is working on integrating a hydrogen fuel cell for aviation. …Think about the hydrogen tanks plus fuel cell system as a really good battery. You charge it with hydrogen, so you put gas or liquid hydrogen into your tank, but the output of that in the aircraft is electricity. That electricity then is used by the electric motors to drive the propellers. … We're already five times better on energy density than the best battery out there, and we can further improve it by a factor of three or four by moving from compressed gas storage hydrogen to liquid hydrogen. …To your point on safety, compressed gas has been used in now maybe over 50,000 ground transportation vehicles worldwide. Most of those vehicles are actually in warehouses — material handling equipment, trucks that move around in Amazon warehouses or forklifts — and a lot of them are powered by hydrogen fuel cells, because it's a high-density fuel, so you don't have to recharge so often. The fueling takes just minutes, instead of hours recharging a battery, and there is zero emission. The only emission you have is … water vapor, a little bit of humid air coming out of the system…. So, 50,000, give or take, of ground vehicles operating for a number of years, a lot of them with unqualified operators, regular people, and all of those run through all the safety procedures, crash testing and all that, so it's pretty safe fuel and a pretty safe way to store it…. [https://www.washingtonpost.com/climate-solutions/2020/07/31/electric-airplane/]

2020-07-13. Seawater could provide nearly unlimited amounts of critical battery material. By Robert F. Service, Science Magazine. Excerpt: Booming electric vehicle sales have spurred a growing demand for lithium. But the light metal, which is essential for making power-packed rechargeable batteries, isn't abundant. Now, researchers report a major step toward tapping a virtually limitless lithium supply: pulling it straight out of seawater. "This represents substantial progress" for the field, says Jang Wook Choi, a chemical engineer at Seoul National University who was not involved with the work. He adds that the approach might also prove useful for reclaiming lithium from used batteries. Lithium is prized for rechargeables because it stores more energy by weight than other battery materials. Manufacturers use more than 160,000 tons of the material every year, a number expected to grow nearly 10-fold over the next decade. But lithium supplies are limited and concentrated in a handful of countries, where the metal is either mined or extracted from briny water. …The world's oceans contain an estimated 180 billion tons of lithium. But it's dilute, present at roughly 0.2 parts per million. Researchers have devised numerous filters and membranes to try to selectively extract lithium from seawater…. [https://www.sciencemag.org/news/2020/07/seawater-could-provide-nearly-unlimited-amounts-critical-battery-material]

2020-06-12. Can India chart a low-carbon future? The world might depend on it. By Joanna Slater, The Washington Post. Excerpt: …About 1.75 million electric rickshaws ply India's roads — more than the total number of electric cars sold in the United States. The scrappy, slightly anarchic industry is a homegrown success story in India's fight against climate change and debilitating air pollution. It's a small leap forward in a much longer race. As the world confronts a changing climate, India is a crucial unknown, and its decisions could either doom efforts to curb greenhouse gas emissions — or jump-start them. … In the coming years, India will need policies that not only lower pollution and carbon emissions but also create jobs for its growing workforce. In that regard, the spread of electric rickshaws is instructive. Unlike in the United States, where the transportation sector is the largest single contributor to emissions, in India the sector accounts for about a tenth of the total. …Smaller vehicles far outnumber cars in India for reasons of affordability. According to government figures, there are about 187 million scooters and motorcycles in the country compared with about 28 million cars and taxis. The government now believes the best prospects for electric vehicle sales are in two-wheelers, three-wheeled rickshaws and buses — not cars…. [https://www.washingtonpost.com/climate-solutions/2020/06/12/india-emissions-climate/]
2020-06-08. Tesla battery supplier Catl says new design has one million-mile lifespan. BBC News. Excerpt: A Chinese car battery-maker says it is ready to manufacture a product capable of powering a vehicle for 1.2 million miles (two million kilometres) across the course of a 16-year lifespan. …The European market for EVs and plug-in hybrids grew by 72% in the first three months of the year compared to the same period in 2019, representing 7% of all delivered new cars, according to research firm Canalys…. [https://www.bbc.com/news/technology-52966178]
2020-05-13. The Pandemic Will Permanently Change the Auto Industry. By Jack Ewing, The New York Times. Excerpt: Some automakers may emerge stronger, others too weak to survive on their own. Factories will shut down. The pressure to go electric could become more intense. People may travel less now that they have discovered how much they can get done from home. Or they may commute more by car to avoid jostling with others on crowded buses and trains. … Sales of electric cars have been surprisingly resilient even as lockdowns gutted sales of gasoline and diesel powered vehicles. In March, as much of Europe went into lockdown, car sales on the continent fell by more than half. But registrations of battery-powered cars surged 23 percent, according to Matthias Schmidt, an analyst in Berlin who tracks the industry. In April, lockdowns caught up with electric cars, too, and their sales fell 31 percent, according to Mr. Schmidt's estimate. But that was nothing compared with the total European car market, which plummeted 80 percent. …The big unknown is whether the crisis will change the kinds of cars that buyers want. People may emerge with a greater appreciation for the cleaner air that was a side effect of the lockdowns. They may be more willing to invest in a vehicle that produces no tailpipe emissions…. [https://www.nytimes.com/2020/05/13/business/auto-industry-pandemic.html] For GSS Energy Use chapter 9.
2020-04-28. As COVID-19 forces conferences online, scientists discover upsides of virtual format. By Michael Price, Science Magazine. Excerpt: Biochemist Kathleen Prosser wasn't planning to present her research at a conference this spring. But when COVID-19 caused organizers to cancel a series of local chemistry meetings across Canada—called Inorganic Discussion Weekends—and offer a virtual alternative, she signed up to give a talk. …by going virtual, she gained an international audience. The day after her talk she heard from a chemist in Australia, asking for more details and hinting at a future collaboration. "The time zone difference would not have allowed them to see it live, but they watched it [afterward]," she says. As the novel coronavirus outbreak shutters businesses …massive annual conferences and small society meetings alike have moved online. The new format poses numerous technical and organizational challenges, but it also offers opportunities—for reaching wider audiences, reducing the carbon footprint of meeting travel, and improving diversity and equity. For some meetings, the shift may be permanent. The scientific community is "making lemonade out of lemons," Prosser says. …For some societies, the COVID-19 crisis hasn't so much started discussions about virtual conferences as accelerated them. Last fall, the Cognitive Neuroscience Society's governing board began to ponder how to make future meetings more accessible, affordable, and environmentally friendly. "A lot of our membership had started to ask about our carbon footprint," says George Mangun, the director of the Center for Mind and Brain at UC Davis who sits on the society's governing board. Originally, board members discussed holding a portion of the 2021 meeting virtually. But when the pandemic hit, they adjusted their strategy and now plan to hold the entire 2020 meeting online in May. If the conference succeeds this year, Mangun notes, it will further solidify the society's march toward virtual meetings…. [https://www.sciencemag.org/careers/2020/04/covid-19-forces-conferences-online-scientists-discover-upsides-virtual-format]
2020-04-16. 'Charger Desert' in Big Cities Keeps Electric Cars From Mainstream. By Lawrence Ulrich, The New York Times. Excerpt: For city dwellers who would love an E.V., the biggest hurdle might be keeping it juiced up without a garage or other convenient charging stations. There are people across America who would buy an electric car tomorrow — if only they had someplace to plug it in. Forget oft-cited "range anxiety," many experts say: The real deal-killer, especially for city and apartment dwellers, is a dearth of chargers where they park their cars. …"The fact is, about 40 percent of Americans don't live in single-family homes where you could have a personal charger," Mr. Nelder said. "There's no doubt the cars are coming, so we should stop waffling and start building some charging infrastructure." He added, "Unless there's a charger at work or your apartment, or damn close to it, it's not practical to buy an E.V."…. [https://www.nytimes.com/2020/04/16/business/electric-cars-cities-chargers.html] For GSS Energy Use chapter 9.
2020-03-30. Trump administration to finalize weaker mileage standards, dealing a blow to Obama-era climate policy. By Juliet Eilperin and Brady Dennis, The Washington Post. Excerpt: The new rule will improve the U.S. car and light truck fleet's efficiency by 1.5 percent a year, versus nearly 5 percent under current law…. [https://www.washingtonpost.com/health/2020/03/30/trump-mileage-standards-environment] See also: https://www.nytimes.com/2020/03/30/climate/trump-fuel-economy.html
2020-03-19. Big Rigs Begin to Trade Diesel for Electric Motors. By Susan Carpenter, The New York Times. Excerpt: …Mr. Williams has been a truck driver for 22 years, logging at least a million miles with diesel power. Since December, he has been testing the battery-electric eCascadia as part of a pilot program in Southern California. "It's beautiful," he said. "You don't go home with your ears ringing every night." Two years ago, the eCascadia was nothing more than a PowerPoint presentation…. Now it's one of several competing models, from start-ups as well as established truck makers, that are gearing up for production next year with real-world testing. Orders have poured in, from companies eager to shave operating costs and curb emissions, for trucks that won't see roads for months or even years. …"We want them quicker than the manufacturers can produce them," said NFI's president, Ike Brown. NFI, a freight hauler based in New Jersey, has been operating 10 eCascadias between the port complex, the country's busiest, and its warehouse in Chino, 50 miles inland. Mr. Brown's company makes regional deliveries using a fleet of 4,500 mostly diesel trucks. With a defined daily route of about 250 miles, and trucks that return to the same place every night to recharge, electric trucks "just make sense," Mr. Brown said. …Medium- and heavy-duty trucks are responsible for about 8 percent of the country's greenhouse gas emissions, according to the Environmental Protection Agency. Electrics not only reduce tailpipe emissions to zero, they cost less to operate. With fewer moving parts, they are also easier to maintain. On average, it costs about $1.38 per mile to operate a diesel truck, according to the trucking information website TruckInfo.net; $70,000 of the $180,000 annual operating cost is fuel, and $15,000 goes toward maintenance. Tesla, by comparison, estimates its electric Semi will cost $1.26 per mile….

2020-01-14. Should Public Transit Be Free? More Cities Say, Why Not? By Ellen Barry, The New York Times. [https://www.nytimes.com/2020/01/14/us/free-public-transit.html] Excerpt: Mayors are considering waiving fares for bus service as a way to fight inequality and lower carbon emissions. Critics wonder who will pay for it….

2020-01-09. First U.S. Airline Goes Carbon Neutral. By Jenessa Duncombe, Eos/AGU. [https://eos.org/articles/first-u-s-airline-goes-carbon-neutral] Excerpt: JetBlue will buy carbon offsets for all domestic flights starting in July, but are carbon offsets enough to clean up a dirty industry? …JetBlue will offset their carbon dioxide emissions by funding projects that include forest conservation, landfill gas capture, and renewable energy. The airline will also use sustainable fuel to power planes leaving from San Francisco International Airport. JetBlue did not release a cost estimate for the changes, but a spokesperson told CBS News that the decision would not raise ticket prices…..

2020-01-09. First U.S. Airline Goes Carbon Neutral. By Jenessa Duncombe, Eos/AGU. [https://eos.org/articles/first-u-s-airline-goes-carbon-neutral] For GSS Energy Use chapter 9. Excerpt: JetBlue will buy carbon offsets for all domestic flights starting in July, but are carbon offsets enough to clean up a dirty industry? …JetBlue will offset their carbon dioxide emissions by funding projects that include forest conservation, landfill gas capture, and renewable energy. The airline will also use sustainable fuel to power planes leaving from San Francisco International Airport. JetBlue did not release a cost estimate for the changes, but a spokesperson told CBS News that the decision would not raise ticket prices…..

2019-10-25. The coming electric vehicle transformation. By George Crabtree, Science Magazine. [https://www.sciencemagazinedigital.org/sciencemagazine/25_october_2019/MobilePagedArticle.action?articleId=1531896&app=false#articleId1531896] Excerpt: Electric vehicles are poised to transform nearly every aspect of transportation, including fuel, carbon emissions, costs, repairs, and driving habits. The primary impetus now is decarbonization to address the climate change emergency, but it soon may shift to economics because electric vehicles are anticipated to be cheaper and higher-performing than gasoline cars. … By 2025, Norway aims to have 100% of its cars be either an electric or plug-in hybrid unit, and the Netherlands plans to ban all gasoline and diesel car sales by the same year. By 2030, Germany plans to ban internal combustion engines, and by 2040, France and Great Britain aim to end their gasoline and diesel car sales. The most aggressive electric vehicle targets are those set by China, which has almost half the global electric vehicle stock and where 1.1 million electric vehicles were sold in 2018. Europe and the United States each have just over 20% of the global stock, with electric car sales of 380,000 and 375,000 units, respectively, in 2018. …the renewable share of global electricity is up from 22% in 2001 to 33% today, with Europe at 36%, China at 26%, and the United States at 18%….

2019 – Utrecht: Planning for People & Bikes, Not for Cars
https://www.youtube.com/watch?v=Boi0XEm9-4E
2019-10-10. The Most Detailed Map of Auto Emissions in America. By Nadja Popovich and Denise Lu, The New York Times. [https://www.nytimes.com/interactive/2019/10/10/climate/driving-emissions-map.html] Excerpt: Transportation is the largest source of planet-warming greenhouse gases in the United States today and the bulk of those emissions come from driving in our cities and suburbs. The map below shows a year's worth of CO2 from passenger and freight traffic on every road in the [choose city] metro area….

2019-09-23. Tesla May Soon Have a Battery That Can Last a Million Miles. By Daniel Oberhaus, Wired Magazine. [https://www.wired.com/story/tesla-may-soon-have-a-battery-that-can-last-a-million-miles/] Excerpt: Elon Musk promised Tesla would soon have a million-mile battery, more than double what drivers can expect today. A new paper suggests he wasn't exaggerating. …Earlier this month, a group of battery researchers at Dalhousie University, which has an exclusive agreement with Tesla, published a paper in The Journal of the Electrochemical Society [http://jes.ecsdl.org/content/166/13/A3031] describing a lithium-ion battery that "should be able to power an electric vehicle for over 1 million miles" while losing less than 10 percent of its energy capacity during its lifetime….

2019-08-24. Climate change: Should you fly, drive or take the train? By BBC News. [https://www.bbc.com/news/science-environment-49349566] Excerpt: So what is the environmental impact of flying and how do trips by train, car or boat compare? …Train virtually always comes out better than plane, often by a lot. A journey from London to Madrid would emit 43kg (95lb) of CO2 per passenger by train, but 118kg by plane (or 265kg if the non-CO2 emissions are included), according to EcoPassenger. …Diesel trains' carbon emissions can be twice those of electric ones. Figures from the UK Rail Safety and Standards board show some diesel locomotives emit more than 90g of C02 per passenger per kilometre, compared with about 45g for an electric Intercity 225, for example….

2019-08-24. Soap, Detergent and Even Laxatives Could Turbocharge a Battery Alternative. By XiaoZhi Lim, The New York Times. [https://www.nytimes.com/2019/08/22/science/batteries-supercapacitors.html] Excerpt: Living in a world with smartphones, laptops and cars powered by batteries means putting up with two things: waiting for a depleted battery to charge, and charging it more frequently when its once-long life inevitably shortens. That's why the battery's cousin, the supercapacitor, is still in the game, even though batteries dominate electricity storage. "There are circumstances where you don't need a lot of energy, but you need a very quick surge of power," said Daniel Schwartz, a chemical engineer who leads the Clean Energy Institute at the University of Washington. For example, Dr. Schwartz's new car has start-stop technology, which is common in vehicles in the European Union to meet stringent emission standards. Start-stop systems demand that the car's starter battery deliver big bursts of power whenever the engine starts or stops, and that it recharge quickly to keep up. That is taxing for a battery, but it is a piece of cake for a supercapacitor. …In a study [https://www.nature.com/articles/s41563-019-0449-6] this month in the journal Nature Materials, researchers reported a new phenomenon that could potentially bring a supercapacitor's energy storage capacity on par with lithium-ion batteries: by using a new class of electrolytes composed of ionic liquids, or salts that remain liquid at room temperature….

2019-08-22. Inside India's Messy Electric Vehicle Revolution. Photographs and Video by Saumya Khandelwal, By Vindu Goel and Karan Deep Singh, The New York Times. [https://www.nytimes.com/2019/08/22/technology/india-electric-vehicle-rickshaw.html] Excerpt: A million electric rickshaws sprang up out of nowhere and are now being used by 60 million people a day. The government and vehicle makers are struggling to catch up. …India's million e-rickshaws make up the second-largest collection of electric vehicles in the world. Only China's fleet of several hundred million electric motorcycles and bicycles is bigger. About 60 million Indians hop on an e-rickshaw every day, analysts estimate. Passengers pay about 10 rupees, or 14 cents, for a ride. In a country with limited shared transit options and a vast population of working poor people, the vehicles provide a vital service as well as a decent living for drivers, who are mostly illiterate….

2019-06-28. Aviation's dirty secret: Airplane contrails are a surprisingly potent cause of global warming. By Katie Camero, Science Magazine. [https://www.sciencemag.org/news/2019/06/aviation-s-dirty-secret-airplane-contrails-are-surprisingly-potent-cause-global-warming] Excerpt: The aviation industry has long been criticized for its large environmental footprint, particularly its climate-warming carbon emissions. But a new study suggests that another byproduct of airplanes—the white contrails they paint across the sky—has an even bigger warming effect, one that is set to triple by 2050. …A 2011 study suggests that the net effect of these contrail clouds contributes more to atmospheric warming than all the carbon dioxide (CO2) produced by planes since the dawn of aviation. And those effects are predicted to get worse as air traffic—and the resulting cloud coverage—increases: Some estimates suggest global air traffic will quadruple by the year 2050….

2019-06-22. L.A. to Vegas and Back by Electric Car: 8 Hours Driving; 5 More Plugged In. By Ivan Penn, The New York Times. [https://www.nytimes.com/2019/06/22/business/energy-environment/electric-cars-charging.html] Excerpt: LOS ANGELES — You've heard it many times, from automakers, the energy industry and government officials: Electric vehicles are the cars of the future, essential to the fight against climate change. Yet that grand vision may founder on something most drivers take for granted: the pit stop. Most electric cars need to be plugged in after they've traveled 200 to 250 miles — a much shorter distance than similarly sized gasoline vehicles can run on a full tank — and charging them can take an hour or more. …The extended intervals allowed us — or forced us — to play tourist along the way. We wandered around Whiskey Pete's Casino at the Nevada-California border while our Bolt sipped electrons. On another stop, we had lunch and checked out the World's Tallest Thermometer, a 134-foot oddity in Baker, Calif., near Death Valley. …Of the more than 270 million registered vehicles nationwide, only about 1.1 million are electric, with about half of those in California. That picture may change quickl y: By 2025, about 7 percent of new vehicles sold in the United States are expected to be electric models, according to government projections cited by the Columbia University Center on Global Energy Policy. …Charging on average costs $10 for about 200 miles, depending on the car, or about half the typical cost of gasoline for that distance, according to AAA….

2019-06-06. Automakers Tell Trump His Pollution Rules Could Mean 'Untenable' Instability and Lower Profits. By Coral Davenport, The New York Times. [https://www.nytimes.com/2019/06/06/climate/trump-auto-emissions-rollback-letter.html] Excerpt: WASHINGTON — The world's largest automakers warned President Trump on Thursday that one of his most sweeping deregulatory efforts — his plan to weaken tailpipe pollution standards — threatens to cut their profits and produce "untenable" instability in a crucial manufacturing sector….

2019-05-28. Savior of G.M. Lordstown Plant, Hailed by Trump, Is a Corporate Cipher. By Nelson D. Schwartz, Matthew Goldstein and Neal E. Boudette, The New York Times. [https://www.nytimes.com/2019/05/28/business/economy/trump-gm-workhorse-lordstown.html] Excerpt: …General Motors… was in negotiations to sell the plant in Lordstown, Ohio, to a new company affiliated with a little-known electrical vehicle maker called Workhorse. …The new venture, whose name remains secret, exists almost entirely on paper. Headed by the founder and former chief executive of Workhorse, Steve Burns, the business would have to raise at least $300 million to get Lordstown running again. …Between its founding in 2007 and the first quarter of 2019, Workhorse lost nearly $150 million. It has produced a total of 365 vehicles since its inception, fewer than Lordstown can churn out in a day. Last year, Workhorse's revenue totaled $763,000, about $62,000 less than the combined salaries of its top three executives. …Many electric-vehicle businesses haven't built a single automobile, Mr. Burns countered, and Workhorse leads the competition because it has delivered vehicles to UPS and Ryder. "It might be the world's tallest midget, but it's in the lead," Mr. Burns said. Most of the Workhorse trucks made so far are in use at UPS. Thousands of others have been ordered by UPS, DHL and Ryder, the truck rental company, but Workhorse hasn't started making them….

2019-04-19. Sodium batteries are one step closer to saving you from a mobile phone fire. By Robert F. Service, Science Magazine. [https://www.sciencemag.org/news/2019/04/sodium-batteries-are-one-step-closer-saving-you-mobile-phone-fire] Excerpt: Solid-state batteries, which use solids instead of liquids to ferry ions through their core, are attracting billions in investment, thanks to their potential for reducing battery fires. Now, researchers have created a solid-state sodium battery with a record capacity to store charge and a flexible electrode that allows recharging hundreds of times. What's more, the battery's use of sodium instead of expensive lithium could enable the development of cheaper energy storage devices for everything from small wearable electronics to solar and wind farms….

2018-12-13. Researchers use jiggly Jell-O to make powerful new hydrogen fuel catalyst. By Kara Manke, UC Berkeley News. [https://news.berkeley.edu/2018/12/13/researchers-use-jiggly-jell-o-to-make-powerful-new-hydrogen-fuel-catalyst/] Excerpt: A cheap and effective new catalyst developed by researchers at the University of California, Berkeley, can generate hydrogen fuel from water just as efficiently as platinum, currently the best — but also most expensive — water-splitting catalyst out there. …To create the catalyst, the researchers followed a recipe nearly as simple as making Jell-O from a box. They mixed gelatin and a metal ion — either molybdenum, tungsten or cobalt — with water, and then let the mixture dry. …"We found that the performance is very close to the best catalyst made of platinum and carbon, which is the gold standard in this area," Lin said. "This means that we can replace the very expensive platinum with our material, which is made in a very scalable manufacturing process."….

2018-11-20. Palm Oil Was Supposed to Help Save the Planet. Instead It Unleashed a Catastrophe. By Abrahm Lustgarten, The New York Times. https://www.nytimes.com/2018/11/20/magazine/palm-oil-borneo-climate-catastrophe.html] Excerpt: …In the mid-2000s, Western nations, led by the United States, began drafting environmental laws that encouraged the use of vegetable oil in fuels — an ambitious move to reduce carbon dioxide and curb global warming. But these laws were drawn up based on an incomplete accounting of the true environmental costs. Despite warnings that the policies could have the opposite of their intended effect, they were implemented anyway, producing what now appears to be a calamity with global consequences. The tropical rain forests of Indonesia, and in particular the peatland regions of Borneo, have large amounts of carbon trapped within their trees and soil. Slashing and burning the existing forests to make way for oil-palm cultivation had a perverse effect: It released more carbon. A lot more carbon. NASA researchers say the accelerated destruction of Borneo's forests contributed to the largest single-year global increase in carbon emissions in two millenniums, an explosion that transformed Indonesia into the world's fourth-largest source of such emissions. Instead of creating a clever technocratic fix to reduce American's carbon footprint, lawmakers had lit the fuse on a powerful carbon bomb that, as the forests were cleared and burned, produced more carbon than the entire continent of Europe. The unprecedented palm-oil boom, meanwhile, has enriched and emboldened many of the region's largest corporations, which have begun using their newfound power and wealth to suppress critics, abuse workers and acquire more land to produce oil….

2018-11-12. The Wheels on These Buses Go Round and Round With Zero Emissions. By Brad Plumer, The New York Times. [https://www.nytimes.com/2018/11/12/climate/electric-school-buses.html] Excerpt: WHITE PLAINS, N.Y. — "Some of the kids call it the singing bus," said Juliessa Diclo Cruz, 10, as she rode in back of one of New York State's first-ever electric school buses on a chilly October morning. …the five new battery-powered buses in White Plains, which went into service this fall, run so quietly that they have to play a four-tone melody for safety as they roam the streets. The school district's five singing buses — which cost $365,000 apiece, more than three times the price of a new diesel bus with modern pollution controls — are still a rarity. Of the roughly 480,000 school buses in the United States, only a few hundred are fully electric. But that's slowly changing. State officials are looking to limit children's exposure to the harmful exhaust from older diesel buses. They're also increasingly concerned about the carbon emissions that drive global warming. At the same time, the price of electric buses, while still out of reach for most school districts, keeps falling as technology improves. …Similar experiments are proliferating across the co untry. California has already spent millions of dollars to help budget-strapped school districts purchase dozens of new electric buses, while New York and Massachusetts have funded their own smaller projects. Many cities, including Los Angeles and Seattle, have also begun purchasing electric buses for their mass transit fleets. Those efforts could soon get a boost from an unlikely source. In 2016, after Volkswagen was caught cheating on emissions tests for its diesel engines, the company agreed to pay $2.9 billion into state funds to help clean up the excess nitrogen oxide pollution its diesel cars had put into the air….
2018-10-31. New generation of 'flow batteries' could eventually sustain a grid powered by the sun and wind. By Robert F. Service, Science Magazine. [https://www.sciencemag.org/news/2018/10/new-generation-flow-batteries-could-eventually-sustain-grid-powered-sun-and-wind] Excerpt: …With the rise of wind and solar power, energy companies are looking for ways to keep electrons flowing when the sun doesn't shine and the wind ebbs. Giant devices called flow batteries, using tanks of electrolytes capable of storing enough electricity to power thousands of homes for many hours, could be the answer. But most flow batteries rely on vanadium, a somewhat rare and expensive metal…. Last week, researchers reported overcoming many of these drawbacks with a potentially cheap, long-lived, and safe flow battery. …flow batteries …store electrical charge in tanks of liquid electrolyte that is pumped through electrodes to extract the electrons; the spent electrolyte returns to the tank. When a solar panel or turbine provides electrons, the pumps push spent electrolyte back through the electrodes, where the electrolyte is recharged and returned to the holding tank. Scaling up the batteries to store more power simply requires bigger tanks of electrolytes. …Iron, which is cheap and good at grabbing and giving up electrons, is another promising alternative. …Another contender uses electrolytes made from metal-containing organic compounds called polyoxometalates, which store far more energy in the same volume than the competition….

2018-09-26. Cheaper Battery Is Unveiled as a Step to a Carbon-Free Grid. By Ivan Penn, The New York Times. [https://www.nytimes.com/2018/09/26/business/energy-environment/zinc-battery-solar-power.html 0] Excerpt: Lithium-ion batteries have become essential for powering electric cars and storing energy generated by solar panels and wind turbines. But their drawbacks are also by now familiar: They use scarce minerals, are vulnerable to fires and explosions, and are pricey. A plentiful, safe and more affordable alternative would be worth a lot. On Wednesday, an energy company headed by the California billionaire Patrick Soon-Shiong announced that it had developed a rechargeable battery operating on zinc and air that can store power at far less than the cost of lithium-ion batteries. …NantEnergy, based in Phoenix and in El Segundo, Calif., says it expects to expand the use of its product in telecommunications towers and eventually extend it to home energy storage, beginning in California and New York. Beyond that, it anticipates use in electric cars, buses, trains and scooters. …Dr. Soon-Shiong said the cost of his zinc air battery had dropped steadily since development began. NantEnergy says the technology costs less than $100 per kilowatt-hour, a figure that some in the energy industry have cited as low enough to transform the electric grid into a round-the-clock carbon-free system. The prevailing cost of lithium-ion technology varies, depending on the scale and application. Yogi Goswami, distinguished university professor and director of the Clean Energy Center at the University of South Florida, estimated that it is most likely $300 to $400 a kilowatt-hour…. [See also How Zinc Batteries Could Change Energy Storage]

2018-06-11. Free Power From Freeways? China Is Testing Roads Paved With Solar Panels. By Keith Bradsher, The New York Times. [https://www.nytimes.com/2018/06/11/business/energy-environment/china-solar-roads-renewables.html] Excerpt: …The potential appeal of solar roads — modified solar panels that are installed in place of asphalt — is clear. Generating electricity from highways and streets, rather than in fields and deserts packed with solar panels, could conserve a lot of land. Those advantages are particularly important in a place like China, a heavily populated country where demand for energy has risen rapidly. Because roads run through and around cities, the electricity could be used practically next door to where it is generated. That means virtually no power would be lost in transmission, as can happen with projects in outlying locations. And the land is essentially free, because roads are needed anyway. Roads must be resurfaced every few years at great cost, so the installation of durable solar panels could reduce the price of maintenance….

2018-05-25. California regulators approve $423 million for clean transportation. By Kate Galbraith, San Francisco Chronicle. Excerpt: The California Air Resources Board voted Friday to allocate $423 million in funding from the Volkswagen diesel emissions scandal settlement to a variety of clean transportation projects. The funding is a slice of the $1.2 billion that California is getting from the settlement. It is intended to mitigate emissions of harmful air pollutants called nitrogen oxides from the polluting diesel vehicles, many of which have been taken off the road after Volkswagen bought them back. The funding is mostly aimed at cleaning up heavy-duty vehicles, such as buses and trucks. It includes: …$130 million for zero-emission shuttle buses, school buses and transit • $90 million for zero-emission, heavy-duty freight and drayage trucks • $70 million for port equipment and other marine projects • $60 million for combustion port equipment and other marine projects • $10 million for infrastructure for light-duty vehicles • $63 million in reserve…. https://www.sfchronicle.com/business/article/California-regulators-approve-423-million-for-12945151.php

2018-05-25. BYD's Electric Bus Woes Threaten to Tarnish the Broader Industry. By Julian Spector, Green Tech Media. Excerpt: …Recent news complicates the rosy narrative that electric buses are sailing to total domination of the public transit segment. …Los Angeles Times…Journalist Paige St. John uncovered extensive problems with L.A. Metro's efforts to deploy electric buses from BYD, a massive Chinese firm with a factory in Lancaster, California. …The story reports BYD buses ran out of charge before their advertised range, wouldn't start and had trouble climbing hills in downtown L.A. …What remains to be seen is whether the revelations change public attitudes toward BYD itself, or electric buses in general. …"That was an article about a company, but the headline was about a category," Ryan Popple, CEO of electric bus maker Proterra, told GTM. "I hope that people don't paint a broad brush over the whole category." …In winning more public transit contracts with electric buses, Proterra, Canadian manufacturer New Flyer and BYD have pitted themselves against the incumbent diesel bus and the natural-gas bus industries…. The story raises questions about the role of political connections in L.A.'s bid evaluations for major contracts. …The initial five BYD buses performed far below the average distance traveled by L.A.'s conventional buses, and some of them stalled getting up hills. …All of this might give a reader the impression that electric buses as a class have trouble driving. Proterra has never told a customer to change routes in order to serve them with electric buses, Popple told GTM…. To demonstrate its vehicles' competency on steep grades, Proterra took a tour up the ski mountains surrounding Park City, Utah. The electric bus performance satisfied Park City Transit, which chose to deploy Proterra buses. …Despite the re cent news, Popple said he remains confident that electrification is the future of public transit…. https://www.greentechmedia.com/articles/read/byds-electric-bus-woes-threaten-to-tarnish-the-broader-industry

2018-05-08. Building Electric Cars Enhances STEM Learning. By Debra Shapiro, NSTA Reports. Excerpt: Students around the country are learning science, technology, engineering, and math (STEM) by designing, building, and racing electric cars. Mario Molina, eighth-grade science teacher at Dr. Juliet V. Garcia Middle School in Brownsville, Texas, co-coached (with a seventh-grade math teacher) a team of 3 seventh graders and 10 eighth graders who built a single-seat electric-powered racecar and competed in the University of Texas Rio Grande Valley HESTEC (Hispanic Engineering, Science, and Technology Week) GreenPowerUSA South Texas Electric Car Competition, held at the Brownsville South Padre Island International Airport on April 6–7. They competed to see which car could drive the farthest in 90 minutes with one set of batteries. …Brownsville Independent School District paid for 10 car kits from GreenpowerUSA (http://www.greenpowerusa.net) for its 10 middle schools. The kits cost about $5,000 each and consisted of "a body, a motor, and batteries," says Molina. "The students had to design the outside body panels, choose their own design and colors… As they built the car's interior, Molina says students learned about engineering and electrical work, as well as using hand tools and safety equipment, reading a blueprint, and "problem solving—why is the car making this noise?" …Though Jack Rosenthal's high school students at Lennox Mathematics, Science, and Technology Academy (LMSTA) in Inglewood, California, weren't able to build a working car, they learned a lot by trying. Rosenthal— who was an EnCorps STEM Teacher Fellow (https://encorps.org) at LMSTA and is now an engineering instructor at St. John Bosco High School in Bellflower, California—and science teacher Jose Rivas spent a year building a safe electric car with LMSTA students for the 2015 Shell Eco-Marathon, held in Detroit, Michigan…. http://nstacommunities.org/blog/2018/05/08/building-electric-cars-enhances-stem-learning/

2018-03-03. The World Is Embracing S.U.V.s. That's Bad News for the Climate. By Hiroko Tabuchi, The New York Times. Excerpt: …Spurred by rising incomes and lower gas prices, drivers in China, Australia and other countries are ditching their smaller sedans for bigger rides at a rapid pace. For the first time, S.U.V.s and their lighter, more carlike cousins known as "crossovers" made up more than one in three cars sold globally last year, almost tripling their share from just a decade ago, according to new figures from the auto research firm JATO Dynamics. …The ascent of S.U.V.s and crossovers is already slowing progress in reining in emissions from the world's cars and trucks, major emitters of the gases that are warming the planet. Transportation accounts for an estimated 14 percent of global greenhouse gas emissions, with cars and trucks making up the biggest share…. https://www.nytimes.com/2018/03/03/climate/suv-sales-global-climate.html
2017 – Nijmegen: The City That Tamed Cars So People Can Walk & Bike Where They Please
https://www.youtube.com/watch?v=gjLZv3Y0CWM

2017-12-21. Should AGU Have Fly-in Meetings Anymore? By Judith Totman Parrish, Eos/AGU. Excerpt: Should members of the American Geophysical Union "walk their talk" by cutting carbon emissions related to meeting travel? The American Geophysical Union's (AGU) Fall Meeting is the world's largest international gathering of Earth and space scientists. Last year, nearly 24,000 people gathered in San Francisco, Calif., to attend. This year, about 22,500 people attended Fall Meeting in New Orleans, La. …I undertook a study in 2012…to estimate the carbon contribution of all this air travel to and from the meeting. In 2012, 21,702 people gathered for the meeting. I expected that the contribution would be vanishingly small…. The contribution was more significant than I expected. Attendees' air travel to and from this meeting was responsible for more than 5 millionths of total global carbon emissions, even though these attendees accounted for 3 millionths of the global population. How can AGU "walk its talk" on environmental stewardship when participation in its annual meetings requires such carbon-intensive travel? …Whether dispensing with fly-in AGU meetings would have a significant effect on carbon emissions is almost beside the point. AGU's leadership role compels it to act as an example to the community. By leading the way, the initial small effect of its actions could be multiplied, encouraging enough other organizations to dispense with large meetings and perhaps reducing business travel enough to influence airline scheduling. Thus, I suggest that AGU consider moving with appropriate haste toward using current and developing technologies for its meetings and eventually end fly-in meetings. AGU already provides video access to a few sessions, but the presenters in most cases are at the meeting, and the video is for people who cannot attend…. https://eos.org/opinions/should-agu-have-fly-in-meetings-anymore

2017-12-18. What Needs to Happen Before Electric Cars Take Over the World. By Jack Ewing, The New York Times. Excerpt: …Faster than anyone expected, electric cars are becoming as economical and practical as cars with conventional engines. Prices for lithium-ion batteries are plummeting, while technical advances are increasing driving ranges and cutting recharging times. …But this electric-car future is still missing some pieces. Some crucial raw materials are scarce. There are not enough places to recharge. Battery-powered cars still cost thousands of dollars more than many gasoline vehicles. …Car companies are racing to overcome these obstacles. They, and the millions of people they employ, risk becoming irrelevant…. https://www.nytimes.com/2017/12/18/business/electric-car-adoption.html

2017-11-16. Tesla Unveils an Electric Rival to Semi Trucks. By Neal E. Boudette, The New York Times. Excerpt: HAWTHORNE, Calif. — …Elon Musk, Tesla on Thursday unveiled a prototype for a battery-powered, nearly self-driving semi truck that the company said would prove more efficient and less costly to operate than the diesel trucks that now haul goods across the country. And of course, it will emit no exhaust. In a surprise, Mr. Musk also showed he was not letting up on the car side of the business, unveiling a new Tesla Roadster that he said would be able to reach 60 miles per hour in 1.9 seconds and travel 620 miles before needing to recharge. …It has a top speed of at least 250 miles per hour, said Mr. Musk, … "The point of doing this is to give a hard-core smackdown to gasoline cars," …"You'll be able to drive from Los Angeles to San Francisco and back." …He said the truck …would have a single-charge range of 500 miles, …go from zero to 60 miles per hour in five seconds without a trailer, and in 20 seconds when carrying a maximum load of 80,000 pounds, less than a third of the time required for a diesel truck, he said. He …hinted that it would be costly. …But he also said the electric truck would be less expensive to operate, in part because it has fewer components that require regular maintenance (no engine, transmission or drive shaft). Instead, the truck, called the Tesla Semi, is powered by a giant battery beneath the cab. It has two rear axles, each outfitted with two electric motors, one for each wheel. …Tesla is estimating it will cost $1.26 per mile to operate, compared with $1.51 a mile for a diesel truck. …It will be equipped with radar sensors, cameras and processors to enable drivers to use a version of Autopilot, the advanced driver-assistance system featured in Tesla cars such as the Model S and the new Model 3. …Mr. Musk said Tesla expects to begin producing the truck by the end of 2019…. https://www.nytimes.com/2017/11/16/business/tesla-electric-truck.html

2017-10-02. G.M. and Ford Lay Out Plans to Expand Electric Models. By Bill Vlasic and Neal E. Boudette, The New York Times. Excerpt: DETROIT — China has said it will eventually ban gasoline-powered cars. California may be moving in the same direction. That pressure has set off a scramble by the world's car companies to embrace electric vehicles. On Monday, General Motors, America's largest automaker, … announced plans for 20 new all-electric models by 2023, including two within the next 18 months. …after the G.M. news emerged, Ford let loose with its own announcement, saying it would add 13 electrified models over the next several years, with a five-year investment of $4.5 billion. "General Motors believes in an all-electric future," said Mark L. Reuss, G.M.'s global product chief. "Although that future won't happen overnight, G.M. is committed to driving increased usage and acceptance of electric vehicles." …it is regulatory pressure that is revving up the electric push, with officials in China, Europe and the United States ratcheting up emissions standards and setting or discussing deadlines that could eliminate gasoline-powered cars within a generation. The announcements by G.M. and Ford follow pledges by the German automakers Volkswagen and Daimler to build hundreds of thousands of electric vehicles in the coming years, and the decision by Volvo, the Chinese-owned Swedish luxury brand, to convert its entire lineup to either electric cars or hybrid vehicles that are powered by both batteries and gas. The accelerated pace of development also reflects the symbiotic relationship between battery-powered cars and another technological frontier; auto companies are tying their electric-car plans to lofty goals of building fleets of autonomous vehicles for ride-hailing services. The automakers believe they can solve the problem of achieving — as G.M.'s chief executive, Mary T. Barra, has begun stressing — a world with "zero crashes, zero emissions, and zero congestion." …By 2020, Ford plans to produce an electric car that can go 300 miles before needing to recharge…. https://www.nytimes.com/2017/10/02/business/general-motors-electric-cars.html

2017-09-18. Solar-to-Fuel System Recycles CO2 to Make Ethanol and Ethylene. By Sarah Yang, Berkeley Lab News Center. Excerpt: Scientists at the Department of Energy's Lawrence Berkeley National Laboratory (Berkeley Lab) have harnessed the power of photosynthesis to conver t carbon dioxide into fuels and alcohols at efficiencies far greater than plants. The achievement marks a significant milestone in the effort to move toward sustainable sources of fuel. …said Berkeley Lab chemist Frances Houle, JCAP deputy director for Science and Research Integration, who was not part of the study. "This is a big step forward in the design of devices for efficient CO2 reduction and testing of new materials, and it provides a clear framework for the future advancement of fully integrated solar-driven CO2-reduction devices."… http://newscenter.lbl.gov/2017/09/18/solar-fuel-system-recycles-co2-for-ethanol-ethylene/

2017-07-26. Britain to Ban New Diesel and Gas Cars by 2040. By Stephen Castle, The New York Times. Excerpt: LONDON — Scrambling to combat a growing air pollution crisis, Britain announced on Wednesday that sales of new diesel and gas cars would reach the end of the road by 2040, the latest step in Europe's battle against the damaging environmental impact of the internal combustion engine. Britain's plans match a similar pledge made this month by France, and are part of a growing global push to curb emissions and fight climate change by promoting electric cars. Carmakers are also adjusting, with Volvo notably saying recently that it would phase out the internal combustion engine in the coming years and BMW deciding to build an electric version of its popular Mini car in Britain…. https://www.nytimes.com/2017/07/26/world/europe/uk-diesel-petrol-emissions.html

2017-07-06. France Plans to End Sales of Gas and Diesel Cars by 2040. By Jack Ewing, The New York Times. Excerpt: France is joining a growing movement to force the extinction of vehicles that run on fossil fuels, saying on Thursday that it would aim to end the sale of gasoline and diesel cars by 2040. The target is less ambitious than ones set by countries like Norway and India. Still, coming from a major car-producing country, France's declaration gave additional momentum to efforts to fight climate change and urban smog by promoting the use of electric cars. …On Wednesday, Volvo said that all of its new models beginning in 2019 would be either battery-powered cars or hybrids that combined electric motors with diesel or gasoline engines…. https://www.nytimes.com/2017/07/06/business/energy-environment/france-cars-ban-gas-diesel.html See also: Volvo to use electric motors in all cars from 2019.

2017-03-11. Behind the Quiet State-by-State Fight Over Electric Vehicles. By Hiroko Tabuchi, The New York Times. Excerpt: When Georgia repealed its generous $5,000 tax credit on electric vehicles in July 2015, and instead slapped a $200 registration fee on electric cars, sales quickly tumbled. …A slowdown in the country's shift toward battery-powered vehicles could leave the American auto market a global laggard, electric vehicle proponents warn. …Sales of electric vehicles are estimated to have jumped more than 70 percent last year in China, which now has the world's biggest market for electric cars, with about 630,000 units on the road. Canada, France and Sweden each had growth in electric vehicle sales of 50 to 70 percent in 2016, compared with the year before…. …Several other states have imposed new registration fees on electric vehicles. Lawmakers pushing for the fees say that because owners of battery-powered cars do not pay gasoline taxes, they should help pay for infrastructure in some way…. https://www.nytimes.com/2017/03/11/business/energy-environment/electric-cars-hybrid-tax-credits.html

2017-02-17. A Push for Diesel Leaves London Gasping Amid Record Pollution. By Kimiko de Freitas-Tamura. Excerpt: LONDON — Every winter, as if on cue, the coughing begins. …Tara Carey… coughs at work. And she coughs while cycling to her office, on a road so toxic that for a brief period last month the air pollution there was greater than in infamously smoggy Beijing. …In Ms. Carey's view, she said the only reasonable explanation for her illness was the pollution to which she was exposed over the last six years cycling through thick traffic on Brixton Road, one of London's busiest and most noxious routes. …London is choking from record levels of pollution, much of it caused by diesel cars and trucks, as well as wood-burning fires in private homes, a growing trend. It has been bad enough to evoke comparisons to the Great Smog of December 1952, when fumes from factories and house chimneys are thought to have killed as many as 12,000 Londoners. That crisis led to the landmark Clean Air Act in 1956. …London's air pollution today is different from seven decades ago, and more insidious. No longer thick as "pea soup," as it was traditionally described, the city's air is now laced with nitrogen dioxide — a toxic gas mostly produced by vehicles with diesel engines. The pollution is linked to 23,500 deaths in Britain each year, according to the Department for Environment, Food and Rural Affairs. …The current problem is, in part, an unintended consequence of previous efforts to aid the environment. The British government provided financial incentives to encourage a shift to diesel engines because laboratory tests suggested that would cut harmful emissions and combat climate change. Yet, it turned out that diesel cars emit on average five times as much emissions in real-world driving conditions as in the tests, according to a British Department for Transport study. "No one at the time thought of the consequences of increased nitrogen dioxide emissions from diesel, and the policy of incentivizing diesel was so successful that an awful lot of people bought diesel cars," said Anna Heslop, a lawyer at ClientEarth…. Air pollution is a more significant public health hazard in China, India and Eastern Europe, where the average annual levels of PM2.5 pollution, the fine soot particles and molecules that pose the greatest danger to health, are up to 10 times as high as in London. But in mid-January in Brixton, …hourly mean levels of PM2.5 were higher than in Beijing…. https://www.nytimes.com/2017/02/17/world/europe/london-smog-air-pollution.html

2016-10-06. Range Is All the Rage in Paris, as Electric Cars Steal the Show. By Jerry Garrett, The New York Times. Excerpt: PARIS — For perhaps the first time at a major international auto salon, the stars of the Paris Motor Show are electric cars. …this show may end up being best remembered as a tipping point for an electric car revolution poised to challenge the automobile industry's internal-combustion status quo — although some of the excitement is still speculative, of course. …Almost every other manufacturer in attendance is offering at least one new model with full electric operation or a hybrid combination of gas and electric. Exhibit A came from the Opel division of General Motors, which unveiled the production-ready Ampera-e — the European version of its all-electric Chevrolet Bolt, which is supposed to go on sale late this year in North America. The five-passenger subcompact Ampera-e promised the trifecta of electric car must-haves: considerable utility for a car its size, a mass-market price and an all-electric range of more than 500 kilometers, or 310 miles. (The Chevrolet version has a stated range of 238 miles, based on E.P.A. standards, which are tougher than their European counterparts.)… http://www.nytimes.com/2016/10/07/automobiles/autoshow/range-is-all-the-rage-in-paris-as-electric-cars-steal-the-show.html

2016-09-11. A Glorified Sidewalk, and the Path to Transform Atlanta. By Richard Fausset, The New York times. Excerpt: ATLANTA — Could this traffic-clogged Southern city, long derided as the epitome of suburban sprawl, really be discovering its walkable, bike-friendly, density-embracing, streetcar-riding, human-scale soul? The answer is evident in the outpouring of affection that residents here have showered on the Atlanta BeltLine, which aims to convert 22 miles of mostly disused railway beds circling the city's urban core into a biking and pedestrian loop, a new streetcar line, and a staggeringly ambitious engine of urban revitalization. …"It's the most important rail-transit project that's been proposed in the country, possibly in the world," said Christopher B. Leinberger of the George Washington University School of Business, who follows urban redesign projects and has for years called Atlanta "the poster child of sprawl." More than 30,000 people have taken a three-hour bus tour of the proposed loop; the answer to "Have you taken the tour?" has become a kind of litmus test of Atlanta civic pride. …The High Line in New York, which turned an elevated stretch of Manhattan rail line into a linear park, is perhaps the best known of the nation's urban infrastructure makeovers. Chicago's has also converted an old elevated track into a greenway, christening it the 606. Miami's Underline is reimagining 10 miles of underused land under its elevated Metrorail system as an art-lined "urban trail."… http://www.nytimes.com/2016/09/12/us/atlanta-beltline.html

2016-08-19. How Garbage Trucks Can Drive a Green Future. By ROBERT B. CATELL and JOANNA D. UNDERWOOD, The New York Times. Excerpt: …In the wake of last year's Paris climate agreement, the mayor [Bill de Blasio] announced plans to cut emissions from activities controlled by the city government by 80 percent by 2050. …[including] cutting emissions from the city's vehicle fleets by 50 percent by 2025, and by 80 percent by 2035. Halving emissions in less than a decade requires immediate, concerted action. …renewable natural gas… is nearly identical to geologic natural gas, so trucks and buses equipped with natural gas engines can also run on renewable natural gas. But it's not a fossil fuel like shale gas; it's a renewable, made from biogases emitted by decomposing organic waste, like wastewater or food waste…. …where food wastes are a major source, as they are in New York City, renewable natural gas can be carbon-free or even net carbon-negative over its life cycle. …Cities like Sacramento; South San Francisco, Calif.; and Grand Junction, Colo., are producing renewable natural gas from local waste sources and using it to power refuse trucks and other municipal vehicles. In Southern California, Orange County, Long Beach, Culver City and Santa Monica have committed to using the fuel in their transit buses. Santa Monica has also ordered 100 "near zero" natural gas engines for its bus fleet. …production of the gas using anaerobic digesters is ramping up…. http://www.nytimes.com/2016/08/19/opinion/how-garbage-trucks-can-drive-a-green-future.html

2016-07-25. Round-the-world flight completed by solar aircraft. By Associated Press. Excerpt: ABU DHABI, United Arab Emirates — The world's first round-the-world flight to be powered solely by the sun's energy made history Tuesday as it landed in Abu Dhabi, where it first took off on an epic 25,000-mile journey that began more than a year ago. Since its March 2015 takeoff, the Swiss-engineered Solar Impulse 2 has made 16 stops across the world — including at Moffett Field in Mountain View — without using a drop of fuel to demonstrate that using the plane's clean technologies can reduce the world's energy consumption, save natural resources and improve quality of life. …The aircraft is powered by 17,248 solar cells that transfer energy to four electrical motors that power the plane's propellers. It runs on four lithium polymer batteries at night. The plane's wingspan stretches 236 feet to catch the sun's energy. At around 5,070 pounds, the plane weighs about as much as a minivan or midsize truck. An empty Boeing 747, in comparison, weighs 400,000 pounds… http://www.sfgate.com/world/article/Round-the-world-flight-completed-by-solar-aircraft-8415944.php

2016-07-19. Chemists create vitamin-powered battery. By Naomi Lubick, Science. Excerpt: Vitamins may be good for …powering batteries. In the latest version of an organic flow battery—which uses carbon-based organic compounds instead of metal ions to carry charges—scientists have introduced a molecule similar to the core of vitamin B2 to carry energy. Like other flow batteries, this one stores energy in two liquids and generates an electrical current as the liquids flow past each other, trading electrons across a membrane. Because the liquids can be housed in large tanks, these batteries have the potential to store days' worth of energy from renewable sources such as wind and solar…. http://www.sciencemag.org/news/2016/07/chemists-create-vitamin-powered-battery

2016-06-08. Jet flight to SFO fueled by corn. By David R. Baker, San Francisco Chronicle. Excerpt: …Alaska Flight 388, which landed at San Francisco International Airport just after 3 p.m., flew the popular two-hour route on a 20 percent blend of biofuel derived from South Dakota corn fermented by yeast. Another Alaska flight, using the same biofuel, headed from Seattle to Washington, D.C. Alaska and its competitors are preparing for a future in which they can no longer rely solely on fossil fuels. …Alaska prides itself on being the first U.S. airline to have flown regular commercial flights on fuel derived from used cooking oil, in 2011. This summer, another Alaska flight will use fuel made from tree limbs and branches. "As long as it's certified, we're not particularly picky on the source material and process used," said Joseph Sprague, Alaska's senior vice president of communications. "We do not need a technology breakthrough. Our aircraft are fuel efficient and ready for these fuels now. We just need a stable, affordable, sustainable source of biofuels." …The biofuel for Tuesday's flights, produced by a Colorado company called Gevo, cost roughly $27 per gallon, Sprague said. In contrast, Alaska currently pays about $1.50 per gallon for standard jet fuel made from oil, he said. Gevo CEO Pat Gruber, however, said his company should be able to make fuel for about $3 per gallon once it reaches full production. Should the price of oil rise from its current lows, Gevo could undercut standard jet fuel on price by the early 2020s, he said, and it should also be cheaper than competing biofuel technologies…. http://tablet.olivesoftware.com/Olive/Tablet/SanFranciscoChronicle/SharedArticle.aspx?href=HSFC%2F2016%2F06%2F08&id=Ar02906

2 016-06-02. Microbe-linked solar panels are better than plants at converting sunlight to energy. By Robert F. Service, Science. Excerpt: Plants are exceptional sunlight sponges. But they store only about 1% of the energy they soak up, locking it into the sugars and other organic molecules they use to build their cells. …But now, researchers have taken a more sizable jump with solar panels, creating a hybrid device that uses a combination of catalysts and microbes to convert 10% of the captured solar energy into liquid fuels and other commodity chemicals. …The new fuels could also solve another crucial problem: renewable energy storage. As solar and wind power grow in use, researchers have begun looking for ways to store the excess energy such systems produce…. http://www.sciencemag.org/news/2016/06/microbe-linked-solar-panels-are-better-plants-converting-sunlight-energy

2016-05-27. The Battery Builder. By Robert F. Service, Science. Excerpt: Yi Cui, a materials scientist at Stanford University in Palo Alto, California, is trying to take lithium-ion batteries to the next level. …Cui—and his startup, Amprius—are marrying battery chemistry with nanotechnology. He is building intricately structured battery electrodes that can soak up and release charge-carrying ions in greater quantities, and faster, than standard electrodes can, without producing troublesome side reactions. The nanoscale architectures he is exploring have already led to phone batteries that store 10% more energy than the best conventional lithium-ion batteries on the market, and better ones are in the works. If the technologies live up to their promise, Amprius could one day supply car batteries able to store up to 10 times more energy than today's top performers…. http://science.sciencemag.org/content/352/6289/1046

2016-05-13. Biofuels Plant in Hawaii Is First to Be Certified as Sustainable. By Diane Cardwell, the New York Times. Excerpt: KEAAU, Hawaii — The trucks roll in and out of the plant at a business park nestled near papaya farms and a forest preserve on the Big Island here, an operation that transforms waste cooking oils, animal fats, fruit and seeds into biodiesel fuel, nearly 13,000 gallons a day. Owned by Pacific Biodiesel, an industry pioneer, the plant was designed with an eye toward conserving water and energy and avoiding environmental harm. But after about $20 million and four years of operation, a central question about the plant, and the industry as a whole, has persisted: Do biofuels ultimately reduce carbon emissions? "We're worried that the efforts to ramp up our use of biofuels are actually doing a lot of damage and digging the climate hole deeper," said Jonathan Lewis, a lawyer focused on climate change at the Clean Air Task Force. Now, the biodiesel industry's backers say they have an answer, at least for this modest plant. The Sustainable Biodiesel Alliance, a nonprofit industry group, commissioned an audit of the plant's sustainability by an independent company, and the result was yes. It was the first United States-based certification of sustainability granted for a biodiesel plant, according to the alliance…. http://www.nytimes.com/2016/05/14/business/energy-environment/biofuels-plant-in-hawaii-is-first-to-be-certified-as-sustainable.html

2015-12-22. How Biofuels Can Cool Our Climate and Strengthen Our Ecosystems. By Evan H. DeLucia and Carl R. Woes, Earth & Space News (AGU). Excerpt: As the world seeks strategies to reduce emissions of carbon dioxide (CO2) into the atmosphere, bioenergy is one promising substitute for fossil fuels [Somerville et al., 2010]. Currently, the United States uses the starch component from roughly 40% of its corn harvest to produce ethanol for the transportation sector (see the National Agricultural Statistics Service website). …Replacing annual crops with perennial grasses such as miscanthus and switchgrass would pull carbon out of the atmosphere and return it to the ground (Figure 2). These crops allocate a large fraction of their biomass below ground in their root systems, and they can rapidly build up carbon stores in soil, reversing losses associated with frequent tillage, particularly on degraded or heavily tilled soils…. https://eos.org/features/how-biofuels-can-cool-our-climate-and-strengthen-our-ecosystems

2015-11-12. Global shift to bicycling could save world trillions of dollars, 10 percent of transport emissions. By Kat Kerlin, UC Davis. Excerpt: A dramatic global shift to increased cycling and electric biking, or e-biking, could cut energy use and carbon dioxide emissions from urban transport by up to 10 percent by 2050 compared to current estimates, while saving society nearly $25 trillion. That is according to a report by the University of California, Davis, and the New York-based Institute for Transportation & Development Policy. The report, "A Global High Shift Cycling Scenario," takes a comprehensive look at the future of cycling for urban transportation. "This is the first report that quantifies the potential carbon dioxide and cost savings associated with a worldwide shift toward much greater use of cycling in urban areas," said report co-author Lew Fulton, co-director of the STEPS Program within the Institute of Transportation Studies at UC Davis. …Currently, cycling accounts for about 6 percent of urban trips worldwide, more than half of which occurs in China, Japan and a few European countries, like the Netherlands and Denmark. In the United States and Canada, only 1 percent of urban trips are by bicycle. According to the study, the right mix of investments and public policies can bring bikes and e-bikes to cover up to 14 percent of urban miles traveled by 2050 — ranging from about 25 percent in the Netherlands and China to about 7 percent in the U.S. and Canada. The potential is enormous when considering that typically more than half of all urban trips worldwide are less than 6 miles and potentially could be done by bike…. https://www.ucdavis.edu/news/global-shift-bicycling-could-save-world-trillions-dollars-10-percent-transport-emissions 0

2015-11. How Do Electric Vehicles Compare to Conventional Gasoline-Powered Vehicle When It Comes to Global Warming Emissions? By Rachael Nealer, Union of Concerned Scientists. https://blog.ucsusa.org/rachael-nealer/gasoline-vs-electric-global-warming-emissions-953/ Excerpt: …battery-electric vehicles (BEVs), which run solely on electricity. My research shows that BEVs, which have the largest batteries, produce less than half the global warming emissions than comparable gasoline vehicles over their lifetime. …compared to an average 29-mile-per-gallon (mpg) car—similar to a Mazda 3 or a VW Golf—a 84-mile-range battery-electric car such as a Nissan Leaf would offset its additional manufacturing emissions within six months of average U.S. driving. …Today there are about 20 EV models on the U.S. market in various sizes, shapes and prices, and many of them would suit most routine transportation needs. Our 2013 survey with Consumer's Union, for example, found 42 percent of U.S. households, given their driving habits, could use today's EVs…. http://www.ucsusa.org/our-work/ucs-publications/EV-global-warming-emissions See also Cleaner Cars from Cradle to Grave (2015) …"battery electric cars generate half the emissions of the average comparable gasoline car, even when pollution from battery manufacturing is accounted for."

2014-11-18. A Road Test of Alternative Fuel Visions. By Kenneth Chang, The New York Times. Excerpt: Hydrogen Cars Join Electric Models in Showrooms. …General Motors, Honda, Toyota, Daimler and Hyundai, …After many years and billions of dollars of research and development, hydrogen cars are headed to the showrooms. Hyundai has been leasing the hydrogen-powered Tucson sport utility, which it describes as the world's first mass-produced fuel cell car, since June, for a $2,999 down payment, and $499 a month. (That include s the hydrogen. A lease on a gas-powered Tucson is about half as much.) This week, Toyota is introducing a sedan called Mirai, which means "future" in Japanese. …The Mirai will go on sale in California this year for $57,500 — cheaper than the Tesla Model S. …Battery electric cars and fuel cell cars are, at their cores, both electric cars with the inherent advantages of electric motors — jack rabbit acceleration, near silence and zero tailpipe emissions of greenhouse gases. The difference is where the electricity comes from. …Instead of storing their charge in batteries, the fuel cells in hydrogen cars are miniature power plants, generating a flow of electricity in the chemical reaction of combining hydrogen and oxygen into water. The oxygen comes from the air; the hydrogen, compressed at 10,000 pounds per square inch, is stored in tanks. The exhaust from the tailpipe? Water that is clean enough to drink. …A kilogram of hydrogen contains as much chemical energy as a gallon of gasoline, but fuel cells are more efficient than internal combustion engines, so fuel-cell cars like the Mirai have a 300-mile range, comparable to present-day gasoline cars. Filling up at a hydrogen pump takes about the same few minutes as filling a tank of gas, instead of hours plugged in to an outlet. …A fleet of 119 fuel cell-powered Chevrolet Equinoxes that General Motors introduced as a demonstration project in 2007 has covered more than three million miles, with the odometers on some of the vehicles passing 120,000 miles. …In an interview with MIT Technology Review in 2009, Dr. Chu said fuel cell cars needed "four miracles," including an economical, renewable source of hydrogen. Most hydrogen today comes from stripping hydrogen atoms off natural gas molecules. That produces carbon dioxide as a byproduct and undercuts the goal of reducing greenhouse gases. Solar-powered electrolyzers to split water into hydrogen and oxygen would eliminate greenhouse gases but would be more expensive. …A hydrogen station in Fountain Valley, about 45 minutes from downtown Los Angeles, is in front of a wastewater treatment plant, because the hydrogen comes from human waste. After bacteria digest what has been flushed down toilets to produce a mix of carbon dioxide and methane, the gases are cleaned up and fed to a different type of fuel cell that produces electricity, heat and hydrogen, and the hydrogen is piped to the pump. That demonstration project, producing about 200 pounds of hydrogen a day, helps fulfill California's mandate that a third of the hydrogen for cars come from renewable sources…. http://www.nytimes.com/2014/11/18/science/earth/hydrogen-cars-join-electric-models-in-showrooms.html.

2014-05-22. EV Ownership: A Conversation with the Experts. 37 min video-recording of a Google Hangout discussion on electric vehicles…. http://blog.ucsusa.org/dont-just-google-it-ucs-answers-your-questions-about-evs-544 . By Union of Concerned Scientists. https://www.youtube.com/watch?v=a_AZjw_VU-4

2014-02. A greener way to make biofuels. Excerpt: Plants take energy from the Sun, and use it to make sugar. We …extract the sugar, and ferment it to make fuel. That's the process for ethanol and cellulosic biofuels in a nutshell. …Kef Kasdin… is executive at Proterro, a company that has taken a different approach to biofuels. Proterro cuts out plants entirely, instead using cyanobacteria to produce sugar directly. …Kasdin and Proterro cofounder John Aiken …were drawn to the idea of engineering cyanobacteria to make sugar. Cyanobacteria get all the energy they need from the Sun, and live on water and carbon dioxide. …Irrigation-grade or even waste water can be used. And depending on how they are grown, they can produce considerably more sugar per acre of land than sugarcane can. …[Proterro's] bioreactor sits in a field in Florida, a 5-meter-long white cylinder suspended in black netting. …Proterro hopes this outdoor bioreactor replicates the success of its greenhouse demonstration, …. If this bioreactor does as well, they will replicate it 100-fold. And …the next step would be a commercial plant. Ideally, such a plant would be hooked up directly to an ethanol fermenter, Kasdin says. Proterro would take the CO2 exhaled by the fermentation yeast in the ethanol vats and pump it through the bioreactors. The cyanobacteria in the bioreactors would take the carbon dioxide and make sucrose. The sugar water from the cyanobacteria's bioreactors could then be pumped right back to the ethanol refinery and fed to the yeast. "That sounds pretty easy, a pretty tight little loop …eliminating the traditional costs of transport, harvest and storage for biomass. Once implemented, the process would sharply increase the energy return on energy investment (EROEI) compared to conventional ethanol production, according to Proterro's Kasdin…. http://scitation.aip.org/content/aip/magazine/physicstoday/news/10.1063/PT.5.5010. Kim Krieger, Physics Today.