EU10C. 2015–2021 Our Energy Future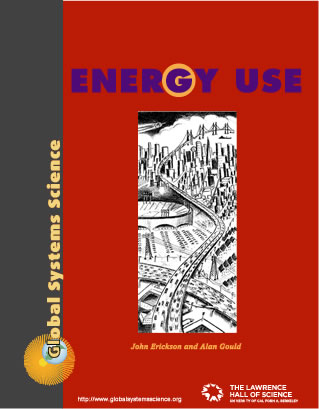 2021-12-07. Seeking Space for Solar Farms, Cities Find Room at Their Airports. By Amy Zipkin, The New York Times. Excerpt: Airports around the nation are installing solar arrays on unused land, roofs and parking garages, helping them achieve self-sufficiency while also providing power to their communities. When city commissioners in Tallahassee, Fla., passed a resolution in early 2019 to rely exclusively on renewable energy by 2050, one cornerstone was already in place: a 120-acre, 20-megawatt solar farm at Tallahassee International Airport.… [https://www.nytimes.com/2021/12/07/business/airports-solar-farms.html]
2021-11-26. Every City Should Encourage This Kind of Solar Development. By Richard Conniff, Mother Jones magazine. Excerpt: It uses pre-cleared land, makes electricity where needed, and keeps parking lots cool. …By 2050, in one plausible scenario from the National Renewable Energy Laboratory (NREL), supplying solar power for all our electrical needs could require ground-based solar on 0.5 percent of the total land area of the United States. To put that number in perspective, NREL senior research Robert Margolis says it's "less land than we already dedicate to growing corn ethanol for biofuels." …The appeal of parking lots and rooftops… is that they are abundant, close to customers, largely untapped for solar power generation, and on land that's already been stripped of much of its biological value.… [https://www.motherjones.com/environment/2021/11/rooftop-solar-parking-lot-canopy-smart-energy-policy/]
2021-11-24. Biden administration approves first offshore wind farm to supply power to New York. By Dino Grandoni, The Washington Post. Excerpt: The approval of 12 turbines east of Long Island moves the Biden administration closer to its clean energy goals. But it still faces strong head winds before achieving them.… [https://www.washingtonpost.com/climate-environment/2021/11/24/biden-offshore-wind-new-york/]
2021-11-22. Ocean Terrain and the Engineering Challenges for Offshore Wind Farms. By Katherine Kornei, Eos/AGU. Excerpt: Deep coastal seabeds, glacial erratics, and other geophysical hurdles stand in the way of offshore wind farm proliferation. Researchers, engineers, and organizations are adapting and inventing ways to harness the breeze. …Europe has long embraced offshore wind farms—the first one was built off the coast of Denmark in 1991. More than 5,400 grid-connected turbines in European waters generate around 25 gigawatts, which is more than 70% of the offshore wind power produced globally today. Offshore wind farms are now gaining traction in the United States, which is currently home to just seven offshore wind turbines and produces 42 megawatts—less than 0.1% of the world's offshore wind energy. Several commercial-scale facilities are in development in U.S. waters. …wind farms offshore presents a viable solution. Producing power near major population centers suddenly becomes feasible, and doing so minimizes transmission-related losses… Offshore wind farms also reap the benefits of the stronger, more predictable winds commonly found at sea. …And where these wind farms are going, they don't need roads—that's good because modern wind turbines can be hundreds of meters in diameter. "Offshore wind turbine components are transported by ships and barges," …Moving offshore can also sidestep a myriad of state, local, and other jurisdictional regulations and permitting requirements, said François. "You're working with one landlord, which is the federal government."…. [https://eos.org/features/ocean-terrain-and-the-engineering-challenges-for-offshore-wind-farms]
2021-11-09. Renewable energy in the U.S. nearly quadrupled in the past decade, report finds. By Tik Root, The Washington Post. Excerpt: The proportion of electricity the United States gets from solar and wind nearly quadrupled between 2011 and 2020. While geothermal generation remained relatively flat, the three technologies combined for an annual increase of nearly 15 percent over that stretch.… [https://www.washingtonpost.com/climate-solutions/2021/11/09/renewable-energy-solar-wind-biden/]
2021-11-09. Harnessing the energy of the ocean to power homes, planes and whisky distilleries. By William Booth, The Washington Post. Excerpt: …The tides turn. You can set your watch to them. The trick is how to generate cost-effective, renewable electricity from that limitless, ceaseless motion. They're working on the problem here on Scotland's Orkney Islands. When you first look at the ideas for ocean-energy devices, the whole thing does look a little … sci-fi. Underwater corkscrews. Oscillating hydrofoils. Tidal kites? In Scotland, they want to plug this ocean energy into shoreside electrolyzers, which separate water (good old H20) into oxygen and green hydrogen, and use the gas bubbles to power … whisky distilleries. And maybe someday to heat homes and schools — and power passenger ferries and planes that hop between islands.… [https://www.washingtonpost.com/climate-solutions/interactive/2021/cop26-scotland-wave-energy-renewables/]
2021-10-25. Air Pollution Killed a Million People in Africa in 2019. By Andrew Mambondiyani, Eos/AGU. Excerpt: Air pollution was responsible for 1.1 million deaths across Africa in 2019, with more than half of those fatalities associated with household (indoor) pollutants, according to a study recently published in The Lancet Planetary Health. …More than 350 million African children live in households that use solid fuels, mostly wood and coal, for cooking and heating. Sanganyado, who is also president of the Zimbabwe Young Academy of Sciences, said emissions from these solid fuels were the main causes of indoor air pollution. …a shift away from wood and coal and toward solar and wind could help reduce the hazard. …"While use of electrical stoves has helped to reduce indoor air pollution, the gains are now being reversed due to the current electricity shortage in most sub-Saharan African countries," Sanganyado said. …a strong, rapid push for solar and wind power by governments and development partners across Africa. Developing renewables is likely to reduce air pollution, stimulate sustainable and safe growth, and improve the livelihoods of more than half a billion residents of sub-Saharan Africa who live without any electricity at all.… [https://eos.org/articles/air-pollution-killed-a-million-people-in-africa-in-2019]
2021-09-23. Better Together: Perovskites Boost Silicon Solar Cell Efficiency. Source: By Mary Caperton Morton, Eos/AGU. Excerpt: Scientists engineer a way to layer materials to boost efficiency without interrupting manufacturing processes. …solar panels made with crystalline silicon convert between 18% and 22% of the Sun's energy into usable electricity, with an upward theoretical limit of 33%. Despite this limitation, crystalline silicon photovoltaic cells account for 95% of the solar cell market. …In a new perspective, published in Applied Physics Letters, a team led by Laura Miranda Pérez, head of materials research at Oxford PV in the United Kingdom, and Chris Case, the chief technology officer at Oxford PV, presents a case for commercializing tandem solar cells by combining existing silicon cell technology with synthetic variants of the perovskite. …By adding perovskite, which more efficiently captures the blue region of the solar spectrum, to silicon, which targets the red region, Oxford PV has set a record solar cell efficiency of more than 29.5%. With further development, efficiencies could reach as high as 39%, said Miranda Pérez.… [https://eos.org/articles/better-together-perovskites-boost-silicon-solar-cell-efficiency]
2021-09-08. Inside the Ohio factory that could make or break Biden's big solar energy push. Source: By Jeanne Whalen, The Washington Post. Excerpt: …First Solar is one of the few U.S. solar-panel manufacturers in an industry dominated by Chinese factories, some of which the Biden administration has accused of employing forced labor. Lately, that has made First Solar particularly popular with panel buyers, which have snapped up the company's entire production run through 2022. Posters in the factory's lobby proudly declare that the company is "countering China's state-subsidized dominance of solar supply chains" while churning out products that are "uniquely American" and "Ohio-made."… [https://www.washingtonpost.com/technology/2021/09/08/solar-panels-made-usa/]
2021-09-08. From 4% to 45%: Energy Department Lays Out Ambitious Blueprint for Solar Power. Source: By Ivan Penn, The New York Times. Excerpt: The Biden administration on Wednesday released a blueprint showing how the nation could move toward producing almost half of its electricity from the sun by 2050 — a potentially big step toward fighting climate change but one that would require vast upgrades to the electric grid. …Such a large increase, laid out in the report, is in line with what most climate scientists say is needed to stave off the worst effects of global warming. It would require a vast transformation in technology, the energy industry and the way people live.… [https://www.nytimes.com/2021/09/08/business/energy-environment/biden-solar-energy-climate-change.html]
2021-09-08. The world's biggest plant to capture CO2 from the air just opened in Iceland. Source: By Michael Birnbaum, The Washington Post. Excerpt: The Orca, an installation built by Climeworks, will capture 4,000 metric tons of carbon dioxide per year — and serve as a blueprint for similar technology. …A major new facility to pull carbon dioxide out of the atmosphere started operating in Iceland on Wednesday, a boost to an emerging technology that experts say could eventually play an important role in reducing the greenhouse gases that are warming the planet.… [https://www.washingtonpost.com/climate-solutions/2021/09/08/co2-capture-plan-iceland-climeworks/]
2021-09-03. Bitcoin Uses More Electricity Than Many Countries. How Is That Possible? Source: By Jon Huang, Claire O'Neill and Hiroko Tabuchi , The New York Times. Excerpt: …cryptocurrencies like Bitcoin, one of the most popular, use astonishing amounts of electricity. …The process of creating Bitcoin to spend or trade consumes around 91 terawatt-hours of electricity annually, more than is used by Finland, a nation of about 5.5 million.… [https://www.nytimes.com/interactive/2021/09/03/climate/bitcoin-carbon-footprint-electricity.html]
2021-09-01. Forecast: 8 Million Energy Jobs Created by Meeting Paris Agreement. Source: By Jenessa Duncombe, Eos/AGU. Excerpt: Quickly switching to renewables will create 5 million more jobs by 2050 than sticking to fossil fuels will, according to projections. …solar photovoltaics and wind are now cheaper than fossil fuels per megawatt-hour …Crucially, the study found that nearly 8 million of the 26 million jobs (31%) in 2050 are "up for grabs," said study author Johannes Emmerling, a scientist at the European Institute on Economics and the Environment. These jobs in renewable manufacturing aren't tied to a particular location, unlike coal mining.… [https://eos.org/articles/forecast-8-million-energy-jobs-created-by-meeting-paris-agreement]
2021-08-30. New Report Shows Technology Advancement and Value of Wind Energy. Source: By Berkeley Lab News Release Media Relations. Excerpt: Wind energy continues to see strong growth, solid performance, and low prices in the U.S., according to a report released by the U.S. Department of Energy (DOE) and prepared by Lawrence Berkeley National Laboratory (Berkeley Lab). With levelized costs of just over $30 per megawatt-hour (MWh) for newly built projects, the cost of wind is well below its grid-system, health, and climate benefits. "Wind energy prices ­– ­particularly in the central United States, and supported by federal tax incentives – remain low, with utilities and corporate buyers selecting wind as a low-cost option," said Berkeley Lab Senior Scientist Ryan Wiser. "Considering the health and climate benefits of wind energy makes the economics even better." Key findings from the DOE's annual "Land-Based Wind Market Report" include: Wind comprises a growing share of electricity supply. U.S. wind power capacity grew at a record pace in 2020, with nearly $25 billion invested in 16.8 gigawatts (GW) of capacity. Wind energy output rose to account for more than 8% of the entire nation's electricity supply, and is more than 20% in 10 states. At least 209 GW of wind are seeking access to the transmission system; 61 GW of this capacity are offshore wind and 13 GW are hybrid plants that pair wind with storage or solar. …Wind turbine prices are averaging $775 to $850/kilowatt (kW). The average installed cost of wind projects in 2020 was $1,460/kW, down more than 40% since the peak in 2010, though stable for the last three years. The lowest costs were found in Texas.… [https://newscenter.lbl.gov/2021/08/30/technology-advancement-and-value-of-wind-energy/]
2021-08-17. Laser Fusion Experiment Unleashes an Energetic Burst of Optimism. Source: By Kenneth Chang, The New York Times. Excerpt: Scientists have come tantalizingly close to reproducing the power of the sun — albeit only in a speck of hydrogen for a fraction of a second. Researchers at Lawrence Livermore National Laboratory reported on Tuesday that by using 192 gigantic lasers to annihilate a pellet of hydrogen, they were able to ignite a burst of more than 10 quadrillion watts of fusion power — energy released when hydrogen atoms are fused into helium, the same process that occurs within stars. …And all of the fusion energy emanated from a hot spot about as wide as a human hair, he said. …But the burst — essentially a miniature hydrogen bomb — lasted only 100 trillionths of a second. Still, that spurred a burst of optimism for fusion scientists who have long hoped that fusion could someday provide a boundless, clean energy source for humanity.… [https://www.nytimes.com/2021/08/17/science/lasers-fusion-power-watts-earth.html]
2021-08-11. California Panel Backs Solar Mandate for New Buildings. Source: By Ivan Penn, The New York Times. Excerpt: LOS ANGELES — California regulators voted Wednesday to require builders to include solar power and battery storage in many new commercial structures as well as high-rise residential projects. It is the latest initiative in the state's vigorous efforts to hasten a transition from fossil fuels to alternative energy sources…. [https://www.nytimes.com/2021/08/11/business/energy-environment/california-solar-mandates.html]
2021-08-11. 'Big step forward.' Energy expert analyzes the new U.S. infrastructure bill. By Robert F. Service, Science Magazine. Excerpt: The U.S. Senate yesterday passed legislation that calls for spending $1 trillion—including $550 billion in new funds—on improving the nation's infrastructure. Most of the funding will go to upgrading transportation, water, and power infrastructure, as well as expanding broadband internet access. But the bill also includes some money for R&D, primarily for advancing clean energy technologies, including electric vehicles and efforts to trap carbon dioxide produced by power plants before it enters the atmosphere…. [https://www.sciencemag.org/news/2021/08/big-step-forward-energy-expert-analyzes-new-us-infrastructure-bill]
2021-07-16. [https://www.nytimes.com/2021/07/16/business/economy/green-energy-jobs-economy.html] – Building Solar Farms May Not Build the Middle Class. Source: By Noam Scheiber, The New York Times. Excerpt: The Green New Deal, first introduced in 2019, sought to "create millions of good, high-wage jobs." And in March, when President Biden unveiled his $2.3 trillion infrastructure plan, he emphasized the "good-paying" union jobs it would produce while reining in climate change. …Building an electricity plant powered by fossil fuels usually requires hundreds of electricians, pipe fitters, millwrights and boilermakers who typically earn more than $100,000 a year in wages and benefits when they are unionized. But on solar farms, workers are often nonunion construction laborers who earn an hourly wage in the upper teens with modest benefits — even as the projects are backed by some of the largest investment firms in the world. In the case of Assembly Solar, the backer is D.E. Shaw, with more than $50 billion in assets under management, whose renewable energy arm owns and will operate the plant. …about two-thirds of the roughly 250 workers employed on a typical utility-scale solar project are lower-skilled, according to Anthony Prisco, the head of the renewable energy practice for the staffing firm Aerotek. Mr. Prisco said his company pays "around $20" per hour for these positions, depending on themarket, and that they are generally nonunion….
2021-07-13. [https://www.nytimes.com/2021/07/13/business/hydrogen-climate-change.html] – Hydrogen Is One Answer to Climate Change. Getting It Is the Hard Part. Source: By Stanley Reed and Jack Ewing, The New York Times. Excerpt: …A consensus is forming among governments, environmentalists and energy companies that deep cuts in carbon emissions will require large amounts of a clean fuel like hydrogen. …It could be used to power long-haul trucks and train and air travel. …All told, more than 200 large-scale projects are underway to produce or transport hydrogen, comprising investments of more than $80 billion. Daimler and Volvo, the world's largest truck makers, plan in a few years to begin mass producing long-haul electric trucks that run on devices called fuel cells that convert hydrogen to electricity. Water will be the trucks' only emission. …industries like oil refining use large quantities of so-called gray hydrogen that is mostly made by separating hydrogen from natural gas. And that process generates more greenhouse-gas emissions than burning diesel. …less than 5 percent of the hydrogen produced today is emission-free, and that kind costs more than twice as much to make as the gray version — $5 per kilogram versus $1 to $2 per kilogram, according to Bernstein, a research firm. It is also more expensive than conventional fuels, like diesel….
2021-06-07. [https://www.nytimes.com/2021/06/07/business/energy-environment/offshore-wind-biden-climate-change.htm] – Offshore Wind Farms Show What Biden's Climate Plan Is Up Against. Source: By Ivan Penn, The New York Times Excerpt: A constellation of 5,400 offshore wind turbines meet a growing portion of Europe's energy needs. The United States has exactly seven. With more than 90,000 miles of coastline, the country has plenty of places to plunk down turbines. But legal, environmental and economic obstacles and even vanity have stood in the way. …Offshore turbines are useful because the wind tends to blow stronger and more steadily at sea than onshore. The turbines can be placed far enough out that they aren't visible from land but still close enough to cities and suburbs that they do not require hundreds of miles of expensive transmission lines….
2021-05-25. [https://www.nytimes.com/2021/05/25/climate/biden-california-wind-farm.html] – Biden Opens California's Coast to Wind Farms. Source: By Coral Davenport, The New York Times. Excerpt: WASHINGTON — The notion of wind farms churning in the Pacific Ocean, creating clean energy to power homes and businesses, has long been dismissed because of logistical challenges posed by a deep ocean floor and opposition from the military, which prefers no obstacles for its Navy ships. But evolving technology and a president determined to rapidly expand wind energy have dramatically shifted the prospects for wind farms in the Pacific. On Tuesday, the Navy abandoned its opposition and joined the Interior Department to give its blessing to two areas off the California coast that the government said can be developed for wind turbines. The plan allows commercial offshore wind farms in a 399-square-mile area in Morro Bay along central California, and another area off the coast of Humboldt in Northern California. It marked the most significant action the federal government has taken to promote wind energy along the West Coast and is part of President Biden's aggressive plan to expand renewable energy and shift the nation away from fossil fuels. "This is a breakthrough that will allow the siting of offshore wind in the Pacific Ocean," said Gina McCarthy, the White House climate adviser…. See also Washington Post article, Biden looks to California for next phase of offshore wind.

2021-05-15. [https://www.nytimes.com/2021/05/15/world/middleeast/syria-solar-power-idlib.html] – Syria's Surprising Solar Boom: Sunlight Powers the Night in Rebel Idlib. Source: By Ben Hubbard, The New York Times. Excerpt: HARANABUSH, Syria — When the Syrian government attacked their village, Radwan al-Shimali's family hastily threw clothes, blankets and mattresses into their truck and sped off to begin new lives as refugees, leaving behind their house, farmland and television. Among the belongings they kept was one prized technology: the solar panel now propped up on rocks next to the tattered tent they call home in an olive grove near the village of Haranabush in northwestern Syria. "It is important," Mr. al-Shimali said of the 270-watt panel, his family's sole source of electricity. "When there is sun during the day, we can have light at night." An unlikely solar revolution of sorts has taken off in an embattled, rebel-controlled pocket of northwestern Syria, where large numbers of people whose lives have been upended by the country's 10-year-old civil war have embraced the sun's energy simply because it is the cheapest source of electricity around. …the solar boom in northwestern Syria is unrelated to fears of climate change or a desire to reduce a carbon footprint. It is the only viable option for many in a region where the government has cut the power and where imported fuel for private generators is far beyond most people's means….
2021-05-11. [https://www.nytimes.com/2021/05/11/climate/climate-wind-farm.html] – Biden Administration Approves Nation's First Major Offshore Wind Farm. Source: By Coral Davenport and Lisa Friedman, The New York Times. Excerpt: The Vineyard Wind project, off the coast of Massachusetts, would generate enough electricity to power 400,000 homes….

2021-04-22. Gravity-based batteries try to beat their chemical cousins with winches, weights, and mine shafts. By Cathleen O'Grady, Science Magazine. Excerpt: EDINBURGH, U.K.—Alongside the chilly, steel-gray water of the docks here stands what looks like a naked, four-story elevator shaft—except in place of the elevator is a green, 50-ton iron weight, suspended by steel cables. Little by little, electric motors hoist the weight halfway up the shaft; it is now a giant, gravity-powered battery, storing potential energy that can be released when needed. …Gravitricity is one of a handful of gravity-based energy storage companies attempting to improve on an old idea: pumped hydroelectric power storage. Engineers would dam up a reservoir on a hill, pump water to it at times of low demand (usually at night), and release it to generate electricity. …Lithium-ion batteries, the technology of choice for utility-scale energy storage, can charge and discharge only so many times before losing capacity—usually within a few years. But the components of gravity storage—winches, steel cables, and heavy weights—can hold up well for decades. …The technology is still "incredibly immature," Schmidt cautions, and although battery prices continue to drop, the gravity companies have made little progress. … [https://www.sciencemag.org/news/2021/04/gravity-based-batteries-try-beat-their-chemical-cousins-winches-weights-and-mine-shafts]

2021-04-22. There's a Booming Business in America's Forests. Some Aren't Happy About It. By Gabriel Popkin, The New York Times. Excerpt: …a huge factory that dries and presses wood into roughly cigarette-filter-sized pellets roared to life…. The slumberless factory's output is trucked to a port in Chesapeake, Va., and loaded on ships bound for Europe, where it will be burned to produce electricity and heat for millions of people. It's part of a fast-growing industry that, depending on whom you ask, is an unwelcome source of pollution or a much-needed creator of rural jobs; a forest protector, or a destroyer. In barely a decade, the Southeast's wood pellet industry has grown from almost nothing to 23 mills with capacity to produce more than 10 million metric tons annually for export. It employs more than 1,000 people directly, and has boosted local logging and trucking businesses. …The open question is whether a world increasingly desperate to avert climate disaster will continue to embrace, or turn away from, humanity's original fuel: wood. Most divisive is the industry's claim to battle climate change by replacing dirty fossil fuels with clean bioenergy. …Many foresters, economists and environmental policy experts endorse that idea. But a legion of ecologists, conservationists and others strongly disagree. …In 2009, European officials decided to declare biomass energy — basically, the burning of wood or other plants, rather than fossil fuels — to be carbon neutral. The idea is that regrowing plants, over time, would ultimately reabsorb the carbon dioxide released by the burning. …Many scientists have long been skeptical of biomass's climate benefits. Wood releases more carbon dioxide per unit of electricity produced than coal or gas, and a newly planted tree can take decades to reabsorb the carbon dioxide emitted by burning. …In 2009, a group …wrote in the journal Science protesting what they called a "critical climate accounting error." They argued that certain major international climate policies and legislation designed to reduce countries' greenhouse gas emissions allow nations to burn biomass and discount their smokestack emissions but fail to account for the carbon losses caused by cutting down trees to burn them…. [https://www.nytimes.com/2021/04/19/climate/wood-pellet-industry-climate.html]

2021-04-19. The Climate Clock Now Ticks With a Tinge of Optimism. By Colin Moynihan, The New York Times. Excerpt: The display in New York's Union Square, which reports the window to address global warming, now also measures the rising use of renewable energy…. [https://www.nytimes.com/2021/04/19/arts/design/climate-change-clock-new-york.html]

2021-04-14. Sediment Mismanagement Puts Reservoirs and Ecosystems at Risk. By Desirée Tullos, Peter A. Nelson, Rollin H. Hotchkiss, and David Wegner, Eos/AGU. Excerpt: Dams store water flowing down rivers and streams in reservoirs, providing protection from floods. Dams also serve as sources of electrical power, and they provide water for domestic and irrigation uses and flat-water recreation. By design and default, most dams in the United States also store sediment, indefinitely. Sediment accumulation behind U.S. dams has drastically reduced the total storage capacity of reservoirs. Sedimentation is estimated to have reduced the absolute water storage capacity of U.S. reservoirs by 10%–35%. Consequently, on a per capita basis, the water storage capacity of U.S. reservoirs today is about what it was in the 1940s–1950s, despite there being more dams [Randle et al., 2019]. …At the same time, reaches downstream of dams have been deprived of sediment, resulting in declines in the health of downstream habitats and organisms [Ligon et al., 1995]. …Managing reservoir sediments in the United States has historically involved dredging, excavation, and removal of sediment to off-site locations. These approaches are expensive and do not restore sediment continuity with downstream river channels. Alternative management approaches have revealed that mobilizing and passing sediment through reservoirs to downstream reaches can maintain or restore both reservoir capacity and downstream ecosystems…. [https://eos.org/opinions/sediment-mismanagement-puts-reservoirs-and-ecosystems-at-risk]

2021-04-13. Executives Call for Deep Emission Cuts to Combat Climate Change. By Lisa Friedman, The New York Times. Excerpt: More than 300 businesses, including Google, McDonalds and Walmart, are pushing the Biden administration to nearly double the United States' target for cuts to planet-warming emissions ahead of an April 22 global summit on climate change. In a letter to President Biden released on Tuesday morning, chief executive officers from some of the nation's largest companies will call on the administration to set a new Paris Agreement goal of slashing the nation's carbon dioxide, methane and other planet-warming emissions at least 50 percent below 2005 levels by 2030. That is roughly what most major environmental groups want, and the corporate executives called the target "ambitious and attainable."…. [https://www.nytimes.com/2021/04/13/climate/business-executives-climate-change.html]
2021-04-13. NFTs Are Shaking Up the Art World. They May Be Warming the Planet, Too. By Hiroko Tabuchi, The New York Times. Excerpt: Making the digital artworks requires colossal amounts of computing power, and that means greenhouse gases. When Chris Precht, an Austrian architect and artist, first learned about nonfungible tokens, the digital collectibles taking the art world by storm, he was so enthralled, he said, he "felt like a little kid again." So Mr. Precht, who is known for his work on ecological architecture, was devastated to learn that the artworks, known as NFTs, have an environmental footprint as mind-boggling as the gold-rush frenzy they've whipped up. "The numbers are just crushing," he said from his studio in Pfarrwerfen, Austria, announcing that he was canceling his plans, one of a growing number of artists who are swearing off NFTs, despite the sky-high sums some have fetched at auctions. "As much as it hurts financially and mentally, I can't." …by Mr. Precht's own calculations, creating the 300 items of digital art that he had planned to sell, 100 each of three art pieces, would have burned through the same amount of electricity that an average European would otherwise use in two decades…. [https://www.nytimes.com/2021/04/13/climate/nft-climate-change.html]

2021-03-31. Biden's infrastructure plan aims to turbocharge U.S. shift from fossil fuels. By Steven Mufson and Juliet Eilperin, The Washington Post. Excerpt: New standard would mandate renewable-energy use by utilities, while tax breaks and spending would promote climate-friendly technologies. …The linchpin of Biden's plan, which he detailed in a speech Wednesday in Pittsburgh, is the creation of a national standard requiring utilities to use a specific amount of solar, wind and other renewable energy to power American homes, businesses and factories. …Biden said his plan would confront climate change, while putting the U.S. ahead of its economic competitors. "It's going to boost America's innovative edge in markets where global leadership is up for grabs," he said…. [https://www.washingtonpost.com/climate-environment/2021/03/31/biden-climate-infrastructure]

2021-03-29. Biden Administration Announces a Major Offshore Wind Plan. By Lisa Friedman and Brad Plumer, The New York Times. Excerpt: WASHINGTON — The Biden administration on Monday announced a plan to vastly expand the use of offshore wind power along the East Coast, aiming to tap a potentially huge new source of renewable energy that has so far struggled to gain acceptance in the United States. The plan sets a goal of deploying 30,000 megawatts of offshore wind turbines in coastal waters nationwide by 2030, enough to power 10 million homes. …The administration also plans to offer $3 billion in federal loan guarantees for offshore wind projects and invest in upgrading the nation's ports to support wind construction. The moves come as President Biden prepares a roughly $3 trillion economic recovery package that will focus heavily on infrastructure to reduce greenhouse-gas emissions and tackle climate change, an effort he has framed as a jobs initiative. Officials made a similar case on Monday, saying offshore wind deployment would create 44,000 new jobs directly in the offshore wind sector, such as building and installing turbines, as well as 33,000 new indirect jobs…. [https://www.nytimes.com/2021/03/29/climate/biden-offshore-wind.html]

2021-03-17. How to Clean Up Steel? Bacteria, Hydrogen and a Lot of Cash. By Stanley Reed, The New York Times. Excerpt: …steel mills are among the leading polluters. They burn coke, a derivative of coal, and belch millions of tons of greenhouse gases. Roughly two tons of carbon dioxide rises into the atmosphere for every ton of steel made using blast furnaces. With climate concerns growing, a crunch appears inevitable for these companies. Carbon taxes are rising, and investors are wary of putting their money into businesses that could be regulated out of existence. None of this has been lost on the giant steel maker ArcelorMittal. For half a century, Lakshmi Mittal devoted himself to building and running what became the world's largest empire of huge steel mills, employing nearly 170,000 people. Now his son, Aditya Mittal, 44, who recently succeeded his father as chief executive, says the industry that has made the family's name and fortune needs to change its polluting ways. "The largest challenge the world is going to face over the next 30 years is how we decarbonize," he said. …The company is spending 325 million euros (about $390 million) on pilot programs that include making steel with hydrogen and using bacteria to turn carbon dioxide into useful chemicals. The amount is less than 1 percent of the company's 2020 revenue. …"We can now imagine that it is possible to make steel without carbon emissions," he said…. [https://www.nytimes.com/2021/03/17/business/steel-emissions-arcelor-mittal.html]
2021-03-08. Biden administration backs nation's biggest wind farm off Martha's Vineyard. By Dino Grandoni and Juliet Eilperin, The Washington Post. Excerpt: The Biden administration took a crucial step Monday toward approving the nation's first large-scale offshore wind farm about 12 nautical miles off the coast of Martha's Vineyard, Mass., a project that officials say will launch a massive clean-power expansion in the fight against climate change…. [https://www.washingtonpost.com/climate-environment/2021/03/08/biden-climate-windfarm/]
2021-03-03. Carbon County, Wyoming, Knows Which Way the Wind Is Blowing. By Dionne Searcey, The New York Times. Excerpt: RAWLINS, Wyo. — The coal layered underground helped bring settlers to this scrubby, wind-whipped part of southern Wyoming, where generations found a steady paycheck in the mines and took pride in powering the nation. But now, it is energy from the region's other abundant energy resource — the wind itself — that is creating jobs and much-needed tax revenues in Carbon County. Despite its historic ties to coal, as well as local denialism about climate change, the county is soon to be home to one of the biggest wind farms in the nation…. [https://www.nytimes.com/2021/03/03/climate/wyoming-coal-country-wind-farm.html]

2021-03-02. Top oil and gas lobbying group close to backing a carbon tax. By Steven Mufson, The Washington Post. Excerpt: The American Petroleum Institute, the oil and gas industry's top lobbying arm, is edging closer to endorsing a carbon tax, a tool that would make fossil fuels more expensive, boost prospects for renewable and nuclear energy, and curb pollution that is driving climate change…. [https://www.washingtonpost.com/climate-environment/2021/03/02/api-climate-carbon-tax/]

2021-02-25. A third of all food in the U.S. gets wasted. Fixing that could help fight climate change. By Sarah Kaplan. The Washington Post. Excerpt: The carbon footprint of U.S. food waste is greater than that of the airline industry. Globally, wasted food accounts for about 8 percent of all greenhouse gas emissions. The environmental consequences of producing food that no one eats are massive. …Meanwhile, a staggering 26 million American adults told the Census Bureau last fall that they hadn't had enough to eat in the previous week. The problem was even worse in households with children…. [https://www.washingtonpost.com/climate-solutions/2021/02/25/climate-curious-food-waste/]

2021-02-17. Texas weather: Are frozen wind turbines to blame for power cuts? By Reality Check team, BBC News. Excerpt: …"So it was all working great until the day it got cold outside," Fox News's Tucker Carlson said. "The windmills failed like the silly fashion accessories they are, and people in Texas died." …Wind turbines froze, as well as vital equipment at gas wells and in the nuclear industry. But because gas and other non-renewable energies contribute far more to the grid than wind power, particularly in winter, these shortages had a far greater impact on the system. So when critics pointed to a loss of nearly half of Texas's wind-energy capacity as a result of frozen turbines, they failed to point out double that amount was being lost from gas and other non-renewable supplies such as coal and nuclear…. [https://www.bbc.com/news/world-56085733]

2021-02-11. How the Fossil Fuel Industry Convinced Americans to Love Gas Stoves. By Rebecca Leber, Mother Jones magazine. Excerpt: In early 2020, Wilson Truong posted on the Nextdoor social media platform…in a Culver City, California, … warned the group members that their city leaders were considering stronger building codes that would discourage natural gas lines in newly built homes and businesses. …Truong wasn't their neighbor at all. He was writing in his role as account manager for the public relations firm Imprenta Communications Group. Imprenta's client was Californians for Balanced Energy Solutions (C4BES), a front group for SoCalGas, the nation's largest gas utility, working to fend off state initiatives to limit the future use of gas in buildings. …In Santa Barbara, California, residents have receivedrobotexts warning a gas ban would dramatically increase their bills. The Pacific Northwest group Partnership for Energy Progress, funded in part by Washington state's largest natural gas utility, Puget Sound Energy, has spent at least $1 million opposing heating electrification in Bellingham and Seattle, including $91,000 on bus ads showing a happy family cooking with gas next to the slogan: "Reliable. Affordable. Natural Gas. Here for You." …The dangers of gas stoves go beyond just heating the planet—they can also cause serious health problems. Gas stoves emit a host of dangerous pollutants, including particulate matter, formaldehyde, carbon monoxide, and nitrogen dioxide. …In the 1930s, the industry invented the catch phrase "cooking with gas," and by the 1950s it was targeting housewives with star-studded commercials of matinee idols scheming how to get their husbands to renovate their kitchens. …Environmentalists liken the move away from gas to the inevitability of coal's demise in the power sector. They say it's not a matter of if buildings go electric, but when…. [https://www.motherjones.com/environment/2021/02/how-the-fossil-fuel-industry-convinced-americans-to-love-gas-stoves/]

2021-02-09. The Green Secrets of Goat Poop. By Aliyah Kovner, Berkeley Lab News Center. Excerpt: Microbes found in the goat gut microbiome could help humans convert plant material into valuable, eco-friendly commodities. Converting the tough fibers and complex sugars in plants into biofuels and other products could be humanity's ticket to smarter materials, better medicines, and a petroleum-free, sustainable future. But harnessing the chemical commodities stored in these molecules is no simple task. …Hoping to discover new and improved ways of processing plant material for industrial purposes, scientists like Michelle O'Malley at UC Santa Barbara (UCSB) and the Joint BioEnergy Institute (JBEI) have been studying the gut microbiomes of the planet's most prolific herbivores: ruminant animals such as goats. …Berkeley lab scientists contributed to O'Malley's latest study, published in Nature Microbiology. The team generated reconstructions of the many thousands of microbial genomes present in goat-poop samples – taken from a Santa Barbara Zoo resident named "Elway" – and helped identify genes for metabolic enzymes and other digestion-related proteins…. [https://newscenter.lbl.gov/2021/02/09/goat-poop-and-green-tech/]

2021-02-08. Oil Giants Win Offshore Wind Leases in Britain. By Stanley Reed, The New York Times. Excerpt: BP and Total plan to spend billions of dollars developing the wind farms in an effort to aid their shift to renewable energy. Two giant oil companies won the largest share of options to build new offshore wind farms awarded by Britain on Monday, investments that are expected to eventually total in the tens of billions of dollars. The options were a big move by major petroleum producers into an industry that has for years been dominated by smaller, specialized companies. The winning bidders, including BP and the French oil company Total, agreed to initially pay a total of 879 million pounds (about $1.2 billion) in deposits to develop offshore wind farms that will provide sufficient power to light up seven million homes…. [https://www.nytimes.com/2021/02/08/business/oil-companies-offshore-wind-britain.html]
2021-02-03. The Empire State Building and its related buildings are now powered by wind. By Sarah Kaplan, The Washington Post. Excerpt: The world got a little bit greener when the lights of the Empire State Building flickered to life this year: For the first time, the beloved skyscraper and 13 other office buildings owned by the same company were powered solely by wind. Empire State Realty Trust will announce Wednesday a major purchase of wind power from Green Mountain Energy and Direct Energy, making it the nation's biggest real estate user of entirely renewable energy. The three-year contracts, which started Jan. 1, will provide an estimated 300 million kilowatt hours of electricity for ESRT's more than 10 million-square-foot portfolio. …The real estate trust has already established a reputation for sustainability: A decade-long "deep carbon" retrofit enabled the Empire State Building to cut its planet-warming emissions by about 40 percent. The skyscraper itself has run on renewable energy since 2011…. [https://www.washingtonpost.com/climate-solutions/2021/02/03/climate-empire-state-wind]

2021-01-22. Trump downplayed the costs of carbon pollution. That's about to change.By Paul Voosen, Science Magazine. Excerpt: Carbon pollution is about to get a lot more expensive. Over the past 4 years, the Trump administration low-balled the "social cost of carbon"—a number representing the burden that carbon emissions place on present and future generations, in terms of the cost of floods, droughts, farming losses, and death. The low estimate served to justify a permissive approach to regulating greenhouse gases, whether through power plant emissions rules or appliance efficiency standards. But now the cost—the price per ton of emitted carbon dioxide (CO2) , methane, and nitrous oxide—is set to rise drastically. On 20 January, its first day in office, the Biden administration recreated an interagency working group (IWG) and ordered it to update the social cost of carbon within 30 days. Many economists believe the cost, set as low as $1 during the Trump administration, will rise as high as $125 in the next month—and higher still come January 2022, when the IWG is due to provide a final number. The update could lead to tighter greenhouse gas regulations. And it is long overdue, says Tamma Carleton, an economist at the University of California (UC), Santa Barbara. "There's been this huge change in science that hasn't been reflected in policy."…. [https://www.sciencemag.org/news/2021/01/trump-downplayed-costs-carbon-pollution-s-about-change]

2021-01-04. Home Solar Is Growing, but Big Installers Are Still Losing Money. By Peter Eavis and Ivan Penn, The New York Times. Excerpt: Some companies are having trouble surviving and making money installing panels because of intense competition and the high costs of doing business. …The home solar business is growing fast as thousands of homeowners install panels on their roofs to save money. …For now, Wall Street investors are bidding up the companies' stocks in the belief that solar companies will be able to borrow cheaply and cover their losses and cash outflows for some time. They also expect sales to grow fast as homeowners buy larger solar systems and home batteries to protect themselves from blackouts and to power electric vehicles. Investors are also expecting the incoming Biden administration to do more to spur the use of renewable energy through tax credits and other incentives…. [https://www.nytimes.com/2021/01/04/business/energy-environment/rooftop-solar-installers.html]

2021-01-01. A Monster Wind Turbine Is Upending an Industry. By Stanley Reed, The New York Times. Excerpt: G.E.'s giant machine, which can light up a small town, is stoking a renewable-energy arms race. Twirling above a strip of land at the mouth of Rotterdam's harbor is a wind turbine so large it is difficult to photograph. The turning diameter of its rotor is longer than two American football fields end to end. Later models will be taller than any building on the mainland of Western Europe. Packed with sensors gathering data on wind speeds, electricity output and stresses on its components, the giant whirling machine in the Netherlands is a test model for a new series of giant offshore wind turbines planned by General Electric. When assembled in arrays, the wind machines have the potential to power cities, supplanting the emissions-spewing coal- or natural gas-fired plants that form the backbones of many electric systems today. G.E. has yet to install one of these machines in ocean water. …But already the giant turbines have turned heads in the industry. …an analyst said the machine's size and advance sales had "shaken the industry." …The G.E. machines will have a generating capacity that would have been almost unimaginable a decade ago. A single one will be able to turn out 13 megawatts of power, enough to light up a town of roughly 12,000 homes. The turbine, which is capable of producing as much thrust as the four engines of a Boeing 747 jet, according to G.E., will be deployed at sea, where developers have learned that they can plant larger and more numerous turbines than on land to capture breezes that are stronger and more reliable…. [https://www.nytimes.com/2021/01/01/business/GE-wind-turbine.html]
2020-10-31. The Capital of Sprawl Gets a Radically Car-Free Neighborhood. By Conor Dougherty, The New York Times. Excerpt: On an empty lot near Phoenix, perhaps the most auto-addicted city in America, a start-up is betting $170 million on a more walkable future. Phoenix…has been called "the world's least sustainable city." …The development, Culdesac Tempe, is a 17-acre lot just across the Salt River from Phoenix. …the site will eventually feature 761 apartments, 16,000 square feet of retail, 1,000 residents — and exactly zero places for them to park. The people who live there will be contractually forbidden to park a car on site or on nearby streets, part of a deal the development company struck with the government to assuage fears of clogged parking in surrounding neighborhoods. …Culdesac Tempe is directly on a light-rail line to downtown Phoenix, but residents may never need to leave: The complex will feature its own grocery store, coffee shop, restaurant, co-working space and other amenities. The 167 rowhouse-size apartment buildings will be broken up by wide pedestrian malls, and there will be a half-acre park where residents can walk their dogs and stage picnics. A limited amount of parking will be provided for outsiders who want to visit friends or shop at the stores, but the people who live there will have to rely on public transit, bikes, ride-hailing apps, scooters and the like to get around greater Phoenix. …In 2018, Seattle passed a law requiring developers to unbundle the cost of parking from the cost of rent, and various other cities, including Los Angeles, Portland, Minneapolis, Austin and San Francisco, have approved buildings with minimal or no parking for residents…. [https://www.nytimes.com/2020/10/31/business/culdesac-tempe-phoenix-sprawl.html]
2020-10-30. United Kingdom lights up its unusual fusion reactor. By Daniel Clery, Science Magazine. Excerpt: The United Kingdom's revamped fusion reactor, known as the Mega Amp Spherical Tokamak (MAST) Upgrade, powered up for the first time yesterday after a 7-year build. The £55 million device will be a testbed for technologies critical to all future fusion reactors, and may provide a stepping stone to a new design of energy-producing facility. MAST is a variation on the standard tokamak; it is shaped more like a cored apple than a doughnut. Researchers believe that shape can confer greater stability in the roiling plasma than a doughnut-shaped tokamak, but it is less well understood than the traditional design. MAST first tested the concept on a large scale starting in 1999 and has now been upgraded with extra heating power, new technology for extracting heat from the plasma, and other improvements. …U.K. researchers hope MAST Upgrade will demonstrate enough improvement in performance that they can move ahead with a plan for building a spherical tokamak demonstration power plant. They started to work on a design for the Spherical Tokamak for Energy Production last year with £220 million in government funding and hope to be powering up this next-generation machine in 2040…. [https://www.sciencemag.org/news/2020/10/united-kingdom-lights-its-unusual-fusion-reactor] 2020-10-28. How Does Your State Make Electricity? By Nadja Popovich and Brad Plumer, The New York Times. Excerpt: America isn't making electricity the way it did two decades ago. Now the future of the nation's energy mix has become a major election issue. How the United States generated electricity from 2001 to 2019. …Overall, fossil fuels still dominate electricity generation in the United States. But the shift from coal to gas and renewable technologies has helped to lower carbon dioxide emissions and other pollution. Last year, natural gas was the largest source of electricity in 20 states, while wind emerged as a leader in Iowa and Kansas. Coal remained the primary power source in 15 states – about half as many as two decades ago…. [https://www.nytimes.com/interactive/2020/10/28/climate/how-electricity-generation-changed-in-your-state-election.html]

2020-10-26. Japan's New Leader Sets Ambitious Goal of Carbon Neutrality by 2050. By Ben Dooley, Makiko Inoue and Hikari Hida, The New York Times. Excerpt: TOKYO — Japan will be carbon neutral by 2050, its prime minister said on Monday, making an ambitious pledge to sharply accelerate the country's global warming targets, even as it plans to build more than a dozen new coal-burning power plants in the coming years. The prime minister, Yoshihide Suga, laid out the goal during his first major policy speech since taking office in September…. [https://www.nytimes.com/2020/10/26/business/japan-carbon-neutral.html] See also article in The Washington Post.
2020-10-23. The town that built back green. By Annie Gowen, The Washington Post. Excerpt: GREENSBURG, Kan. — After powerful tornadoes swept through Nashville earlier this year, killing 25 and leaving a trail of destruction for miles, one of the first calls officials made was to tiny Greensburg, population 900. A wind-swept farming community in southwestern Kansas, Greensburg rebuilt "green" after an EF5 tornado — the most violent — barreled through at more than 200 miles per hour and nearly wiped it off the map in 2007. A decade later, Greensburg draws 100 percent of its electricity from a wind farm, making it one of a handful of cities in the United States to be powered solely by renewable energy. It now has an energy-efficient school, a medical center, city hall, library and commons, museum and other buildings that save more than $200,000 a year in fuel and electricity costs, according to one federal estimate. The city saves thousands of gallons of water with low-flow toilets and drought-resistance landscaping and, in the evening, its streets glow from LED lighting. It's exactly the kind of community Democratic presidential candidate Joe Biden envisions when he talks about the need to conserve energy and transition away from fossil fuels towards wind, solar and other sources that do not emit the greenhouse gases driving climate change. President Trump has dismissed global warming and disparaged wind turbines as well as LED lighting and other forms of energy conservation. Greensburg is no liberal bastion. It sits in Kiowa County, where Trump handily beat Hillary Clinton in 2016, carrying 83 percent of the vote…. [https://www.washingtonpost.com/climate-solutions/2020/10/22/greensburg-kansas-wind-power-carbon-emissions]
2020-09-29. How Coal-Loving Australia Became the Leader in Rooftop Solar. By Livia Albeck-Ripka and Ivan Penn, The New York Times. Excerpt: CAIRNS, Australia — Australia is the world's second-largest exporter of coal, which plays an outsize role in its economy and politics. But the country has also quietly become a renewable energy powerhouse. About one in four Australian homes have rooftop solar panels, a larger share than in any other major economy, and the rate of installations far outpaces the global average. The country is well ahead of Germany, Japan and California, which are widely considered leaders in clean energy. In California, which leads U.S. states in the use of solar power, less than 10 percent of utility customers have rooftop solar panels. Most Australians who have embraced solar do not appear to have done so for altruistic reasons like wanting to fight climate change. Many are responding to incentives offered by state governments in the absence of a coordinated federal approach, a sharp drop in the price of solar panels in recent years and an increase in electricity rates. Politically conservative homeowners have also embraced solar to become less reliant on the electricity grid in keeping with the high value many Australians place on rugged individualism. …Another reason Australia has rapidly expanded rooftop solar is that its states have sought to streamline building codes and make it easier to obtain permits. In the United States, municipalities tend to control codes and permitting, and many have not eased the way for rooftop solar, making installations more expensive and time consuming. "What can California do to get to 30 percent penetration?" said Bernadette Del Chiaro, executive director of the California Solar and Storage Association. "Cut the red tape."… [https://www.nytimes.com/2020/09/29/business/energy-environment/australia-rooftop-solar-coal.html]
2020-09-27. Compact Nuclear Fusion Reactor Is 'Very Likely to Work,' Studies Suggest. By Henry Fountain, The New York Times. Excerpt: Scientists developing a compact version of a nuclear fusion reactor have shown in a series of research papers that it should work, renewing hopes that the long-elusive goal of mimicking the way the sun produces energy might be achieved and eventually contribute to the fight against climate change. Construction of a reactor, called Sparc, which is being developed by researchers at the Massachusetts Institute of Technology and a spinoff company, Commonwealth Fusion Systems, is expected to begin next spring and take three or four years, the researchers and company officials said. …Fusion, in which lightweight atoms are brought together at temperatures of tens of millions of degrees to release energy, has been held out as a way for the world to address the climate-change implications of electricity production. …Sparc takes advantage of a newer electromagnet technology that uses so-called high temperature superconductors that can produce a much higher magnetic field, Dr. Greenwald said. As a result, the plasma is much smaller…. [https://www.nytimes.com/2020/09/29/climate/nuclear-fusion-reactor.html]
2020-09-22. Using Dirt to Clean Up Construction. By Jackie Rocheleau, Eos/AGU. Excerpt: Concrete ranks as the most popular construction material in the world. But its key ingredient, cement, is responsible for 8% of global carbon dioxide emissions each year. Scientists want to replace concrete with a more environmentally friendly material, and one candidate is soil. In one of the most recent iterations of these efforts, the Banerjee Research Laboratory at Texas A&M University has created a tool kit for using local soil to make construction materials. …"We need to go carbon neutral by 2050 and carbon negative thereafter," Sant said. To do that, the construction industry needs to drastically change or replace concrete. "We're talking about disrupting and transforming our entire basis of society as a whole in the next 30 years."…. [https://eos.org/articles/using-dirt-to-clean-up-construction]
2020-08-22. Solar Panels Are Starting to Die, Leaving Behind Toxic Trash. By Wired Magazine. Excerpt: Photovoltaic panels are a boon for clean energy but are tricky to recycle. As the oldest ones expire, get ready for a solar e-waste glut. Solar panels are an increasingly important source of renewable power that will play an essential role in fighting climate change. They are also complex pieces of technology that become big, bulky sheets of electronic waste at the end of their lives—and right now, most of the world doesn't have a plan for dealing with that. But we'll need to develop one soon, …. For the solar recycling industry to grow sustainably, it will ultimately need supportive policies and regulations. The EU model of having producers finance the take-back and recycling of solar panels might be a good one for the U.S. to emulate. But before that's going to happen, US lawmakers need to recognize that the problem exists…. [https://www.wired.com/story/solar-panels-are-starting-to-die-leaving-behind-toxic-trash/]
2020-08-17. Europe's Big Oil Companies Are Turning Electric. By Stanley Reed, The New York Times. Excerpt: This may turn out to be the year that oil giants, especially in Europe, started looking more like electric companies. Late last month, Royal Dutch Shell won a deal to build a vast wind farm off the coast of the Netherlands. Earlier in the year, France's Total, which owns a battery maker, agreed to make several large investments in solar power in Spain and a wind farm off Scotland. Total also bought an electric and natural gas utility in Spain and is joining Shell and BP in expanding its electric vehicle charging business. At the same time, the companies are ditching plans to drill more wells as they chop back capital budgets. Shell recently said it would delay new fields in the Gulf of Mexico and in the North Sea, while BP has promised not to hunt for oil in any new countries. Prodded by governments and investors to address climate change concerns about their products, Europe's oil companies are accelerating their production of cleaner energy — usually electricity, sometimes hydrogen — and promoting natural gas, which they argue can be a cleaner transition fuel from coal and oil to renewables. For some executives, the sudden plunge in demand for oil caused by the pandemic — and the accompanying collapse in earnings — is another warning that unless they change the composition of their businesses, they risk being dinosaurs headed for extinction…. [https://www.nytimes.com/2020/08/17/business/energy-environment/oil-companies-europe-electric.html]
2020-08-10. The $16 billion plan to beam Australia's Outback sun onto Asia's power grids. By A. Odysseus Patrick, The Washington Post. Excerpt: SYDNEY — Could Australia, one of the world's biggest exporters of coal and natural gas, become a solar superpower? The island continent, distant from Asia's megacities, plans to capture the plentiful Outback sun, store it in giant batteries until nightfall and transmit it to Singapore along a watermelon-width cable traversing 2,800 miles of sea floor, including a deep trench. The Australia-ASEAN Power Link, which is part-owned by two Australian billionaires and was endorsed last month by the Australian government, may be the most ambitious renewable energy project underway anywhere. And it could mark a new chapter in the history of energy: the intercontinental movement of green power. …Scheduled to start operating in 2027 at a cost of about $16 billion, the project would combine the world's largest solar farm, the largest battery and longest submarine electricity cable. It would produce three gigawatts of power, the equivalent of 9 million rooftop solar panels…. [https://www.washingtonpost.com/climate-solutions/2020/08/10/australia-solar-energy-asia/]
2020-08-11. Concrete, a Centuries-Old Material, Gets a New Recipe. By Jane Margolies, The New York Times. Excerpt: …Central [Concrete] — one of a handful of companies at the forefront of a movement to make a greener concrete — is increasingly experimenting with some decidedly new mixtures. In one part of the plant, carbon dioxide from a chemical gas company is injected into the concrete, locking in that greenhouse gas and keeping it out of the atmosphere, where it would contribute to global warming. Elsewhere, engineers tinker with the recipe for concrete, trying out substitutes for some of the cement, which makes up about 15 percent of the mix and functions as the glue that holds it all together. Cement, however, is also responsible for most of concrete's carbon emissions — emissions so high that some have abandoned concrete for alternative building materials like mass timber and bamboo. …concrete is also responsible for about 8 percent of global carbon emissions. If concrete were a country, it would rank third in emissions behind China and the United States. …Central, part of U.S. Concrete, a manufacturer based in Texas, is making progress tackling the problem: Low-emission concrete makes up 70 percent of the material the company produces annually, up from 20 percent in the early 2000s…. [https://www.nytimes.com/2020/08/11/business/concrete-cement-manufacturing-green-emissions.html]
2020-07-28. Earth System Modeling Must Become More Energy Efficient. By Richard Loft, Eos/AGU. Excerpt: Recently, the National Center for Atmospheric Research (NCAR), where I serve as director of technology development in the Computational and Information Systems Laboratory, conducted a carbon footprint analysis. The organization was quite pleased with the results, until it realized that the analysis neglected to account for carbon dioxide emissions related to the lab's modeling activities. When these emissions were included, the overall picture looked considerably less green. …In his book How Bad Are Bananas? The Carbon Footprint of Everything, Mike Berners-Lee estimates that the energy required to transmit a typical email generates 4 grams of carbon dioxide equivalents. That number may give pause to some, while for others it may represent an acceptable cost of doing business in the modern world. Regardless, unlike a gasoline-powered car with an exhaust pipe, there's nothing about the act of sending an email that makes it obvious that we're causing carbon dioxide emissions, so the environmental cost is easy to overlook. With the continuing growth of cloud computing and the Internet of Things, more emissions, like those from computing and the communication of data, will be further virtualized. … Switching to renewable energy sources like wind, solar, and biogas must be part of the solution to mitigate climate change, and we should laud and try to emulate organizations that do so. It is worth considering, however, that the environmental side effects of a future decarbonized energy portfolio are not well understood [Luderer et al., 2019], and switching to renewable energy sources often means buying credits, which can be traded, thereby obfuscating the actual source of the energy powering a computing facility. In the meantime, one way to address the problem without creating more problems or sacrificing transparency is to improve the efficiency of the modeling enterprise. This idea is perhaps best expressed by the Japanese expression "mottainai," often interpreted to mean "waste not, want not."… [https://eos.org/opinions/earth-system-modeling-must-become-more-energy-efficient].

2020-07-06. The Next Energy Battle: Renewables vs. Natural Gas. By Ivan Penn, The New York Times. Excerpt: As coal declines and wind and solar energy rise, some are pushing to limit the use of natural gas, but utilities say they are not ready to do so. Utilities around the country are promoting their growing use of renewable energy like hydroelectric dams, wind turbines and solar panels, which collectively provided more power than coal-fired power plants for the first time last year. But even as they add more green sources of power, the industry remains deeply dependent on natural gas, a fossil fuel that emits greenhouse gases and is likely to remain a cornerstone of the electric grid for years or even decades. …Coal plants supply less than 20 percent of the country's electricity, down from about half a decade ago. Over that same time, the share from natural gas has doubled to about 40 percent. Renewable energy has also more than doubled to about 20 percent, and nuclear plants have been relatively steady at around 20 percent. …Proponents of renewable energy note that solar panels are increasingly the cheapest source of electricity. Solar panels can deliver power to 650 homes for one hour — one megawatt-hour in industry jargon — at $31 to $111 a megawatt-hour, according to Lazard, the investment firm. By comparison, natural gas peaking plants, which utilities can turn on and off quickly to meet surging demand, deliver power at $122 to $162 a megawatt-hour. A report [https://www.2035report.com] in June by the University of California, Berkeley, concluded that by 2035, the U.S. electric grid could get 90 percent of its power without greenhouse gas emissions while lowering electricity rates. To do that, the country would have to increase its use of renewables, energy storage and transmission lines while closing all coal plants and slashing natural gas use by 70 percent…. [https://www.nytimes.com/2020/07/06/business/energy-environment/renewable-energy-natural-gas.html]

2020-07-01. Site Wind Right. By The Nature Conservancy. Excerpt: The Nature Conservancy supports the rapid expansion of renewable energy, and America's ample wind resources offer the opportunity to provide clean, low-impact power for people and wildlife. Achieving the wind energy development necessary to meet our climate goals will require quadrupling current wind capacity in the United States by 2050. Much of this new wind development is likely to occur in the Great Plains, home to some of the nation's most promising wind resources. The Great Plains also provide our best remaining grassland habitat in North America, and the unique wildlife that is home on this range, such as bison, pronghorn antelope, deer, and prairie chickens. …The Nature Conservancy is providing the award-winning Site Wind Right map now! This interactive online map uses GIS technology and pulls from more than 100 data sets on wind resources, wildlife habitat, current land use and infrastructure to help inform siting decisions across 17 states in the Central United States …. By using Site Wind Right early in the process, developers, utilities, power-purchasers and agencies can help save time and money by highlighting areas with the lowest potential for conflict…. [https://www.nature.org/en-us/what-we-do/our-priorities/tackle-climate-change/climate-change-stories/site-wind-right/].

2020-06-16. Turning manure into money. By Jim Morrison, The Washington Post. Excerpt: Farmers and utilities are burning methane for energy — and curtailing a powerful greenhouse gas in the process. …many of the tanks, where microorganisms digest manure and turn it into methane gas that can be burned as fuel or converted to electricity, had been abandoned. They proved too complicated to manage. …while 87 percent of the digesters in the country had failed, he had a new recipe for success: add food waste to the manure. It would increase the energy output and boost the income for farmers through tipping fees from manufacturers, retailers and others looking to unload food waste. Best of all, it would use methane from the manure, instead of venting it into the atmosphere to contribute to climate change. …Over the past two decades, there's been a slow, steady rise in the transformation of farm and food waste to energy, but the process remains a rarity…. [https://www.washingtonpost.com/climate-solutions/2020/06/16/climate-solutions-manure/]

2020-06-16. New Jersey aims to lead nation in offshore wind. So it's building the biggest turbine port in the country. By Dino Grandoni, The Washington Post. Excerpt: Gov. Phil Murphy (D) said his state will build the country's first port dedicated to assembling the turbines that will go up not just in New Jersey but across the Eastern Seaboard. …The port is part of the state's broader plan to get all of its electricity from clean energy by the middle of the century. New Jersey, already one of the nation's fastest-warming places, wants to generate 7,500 megawatts from offshore wind by 2035 — enough to power half of New Jersey's homes. …Over the past decade, wind energy has eaten into the market share of coal and nuclear power. It now accounts for about 7 percent of all the nation's electricity…. [https://www.washingtonpost.com/climate-solutions/2020/06/16/new-jersey-aims-lead-nation-offshore-wind-so-its-building-biggest-turbine-port-country/]

2020-06-15. "Now Is the Time" for Green Recovery, Scientists Say. By Jenessa Duncombe. Eos/AGU. Excerpt: Daily carbon dioxide emissions are spiking again as economies roar back to life from pandemic lockdowns. …Le Quéré believes the CO2 reductions are short-lived, as the recent data show. "As soon as the confinement eases, then they come back up again, …We still have the same roads, we have the same cars, we still have the same heating systems for the other sectors, and the same industries." "The changes in emissions during confinement are not structural changes. They are forced behavior changes—they are painful, they are brutal even," Le Quéré said. Future reductions will rely on positive changes that boost quality of life and create jobs. How? Le Quéré has some ideas: Invest in green infrastructures, build cycle paths, insulate homes, install heat pumps, install renewable power, and "electrify everything." Cook vegetarian meals, train workers to renovate homes, and plant more trees. She urges countries to stop investing in fossil fuel infrastructure: no new roads and no more coal plants "if we can help it."…. [https://eos.org/articles/now-is-the-time-for-green-recovery-scientists-say]
2020-06-04. A New Weapon Against Climate Change May Float. By Stanley Reed, The New York Times. Excerpt: …offshore is now the fastest-growing segment of the wind business, but marine wind farms have been limited to water shallow enough to allow turbines to sit on piles or other supports on the sea bottom. About 200 feet in depth is the outer limit for such devices, people in the industry say. If platforms could be put almost anywhere at sea, "we can go to areas where we have never before harnessed the wind," said José Pinheiro, the project director of WindFloat Atlantic. Mr. Pinheiro's machine floats on three partly submerged columns, each about 100 feet long. Steel catwalks bridge the gaps between the giant cylinders. Sensors signal to pumps to add or remove water from the columns to keep the platform at the right level for optimal wind generation. In a gentle sea in the bay, the vessel, which weighs thousands of tons, seemed remarkably stable. …Offshore wind has surged over the last three decades as turbines have become larger and more powerful, bringing down costs. While still representing less than 1 percent of world electricity generation, offshore wind grew at nearly 30 percent per year over the last decade and has become a major factor in power generation in northern Europe…. [https://www.nytimes.com/2020/06/04/climate/floating-windmills-fight-climate-change.html]
2020-05-27. Hydrogen as Fuel? An Italian Pasta Factory Shows How It Could Work. By Stanley Reed, The New York Times. Excerpt: A producer of orecchiette and paccheri is using the potentially clean energy source in a trial. [Image caption: Tubes containing a mixture of hydrogen and natural gas at Contursi Terme, Italy. The fuel produces fewer carbon emissions than natural gas alone.] CONTURSI TERME, Italy — In the hills near Naples, something unusual was taking place at a pasta factory one day in February. In a nearby olive grove, engineers in safety gear had hooked up tanks of a hydrogen and natural gas mixture to an existing gas line. It fed the boiler that provided the heat to dry and sterilize the noodles being produced. …because hydrogen fuel is free of emissions, the operation was sending less carbon dioxide into the atmosphere than one using just natural gas, an emitter. Mixing hydrogen and pasta-making is a gambit in a multifaceted campaign by Marco Alverà, the chief executive of Snam, an operator of natural gas networks in Italy and across Europe. Mr. Alverà, who took the job in 2016, is trying to keep his company on the right side of growing pressures, especially in Europe, for energy companies to change their business strategies to tackle climate change. …Mr. Alverà has embraced hydrogen as a clean substitute for natural gas. …It is emissions-free and, he hopes, can be carried in Snam's existing 25,000-mile web of transmission lines. When used as a fuel, hydrogen's only byproduct is water. …There are clean ways to make hydrogen, with renewable energy — but then why not just use those clean energy sources as fuel on their own? The answer is storage. Excess renewable energy from wind and sun is often wasted. Using it to create hydrogen, which can be saved for later, is like having a large, relatively cheap battery, advocates say. …"Pure battery trucks are good for up to about 250 miles," said Dale Prows, head of hydrogen supply at Nikola. To go farther, he said, batteries must be so large and expensive that it makes more sense to run the truck off hydrogen, which is lighter and requires less space. Essentially, hydrogen vehicles are electric models that obtain power through a chemical reaction in their fuel cells…. [https://www.nytimes.com/2020/05/27/business/hydrogen-fuel-climate-change.html]
2020-05-19. UC's investment portfolios fossil free; clean energy investments top $1 billion. By UC Office of the President. Excerpt: The University of California Office of the Chief Investment Officer of the Regents announced today (May 19) that its investment portfolios are fossil free after the sale of more than $1 billion in assets from its pension, endowment and working capital pools. At the same time, the office has surpassed its five-year goal of investing $1 billion in promising clean energy projects. Both moves are in accord with UC Investments' comprehensive ESG (environmental, social and governance; https://www.ucop.edu/investment-office/sustainable-investment/index.html) policy, which requires weighing environmental, social and governance issues as an essential risk factor in making all investment decisions and broadly aligns with UC's systemwide sustainability efforts. "Today's announcements on our investment strategy underscore our hopeful view of the future," said Richard Sherman, chair of the UC Board of Regents' Investments Committee. "As long-term investors, we believe the university and its stakeholders are much better served by investing in promising opportunities in the alternative energy field rather than gambling on oil and gas." …UC's Chief Investment Officer Jagdeep Singh Bachher noted that UC Investments' journey with ESG began five years ago and that the office sold all its coal and oil sands assets a year later. "Today we remain convinced that continuing to invest in fossil fuels poses an unacceptable financial risk …"While we certainly could not have predicted the speed nor depth of the recent downturn in the traditional energy sector, signs point to a structural shift — not merely another cycle of boom or bust. …Said UC President Janet Napolitano, "The University of California uses more green power than any other university in the nation, and we are also the leader in the amount of renewable electricity we generate on our campuses. Sustainable climate solutions and sustainable investing are more important than ever…. [https://www.universityofcalifornia.edu/press-room/uc-s-investment-portfolios-fossil-free-clean-energy-investments-top-1-billion]
2020-05-13. In a First, Renewable Energy Is Poised to Eclipse Coal in U.S. By Brad Plumer, The New York Times. Excerpt: The United States is on track to produce more electricity this year from renewable power than from coal for the first time on record, new government projections show, a transformation partly driven by the coronavirus pandemic, with profound implications in the fight against climate change. It is a milestone that seemed all but unthinkable a decade ago, when coal was so dominant that it provided nearly half the nation's electricity. …powerful economic forces that have led electric utilities to retire hundreds of aging coal plants since 2010 and run their remaining plants less frequently. The cost of building large wind farms has declined more than 40 percent in that time, while solar costs have dropped more than 80 percent. …As factories, retailers, restaurants and office buildings have shut down nationwide to slow the spread of the coronavirus, demand for electricity has fallen sharply. And, because coal plants often cost more to operate than gas plants or renewables, many utilities are cutting back on coal power first in response. …The decline of coal has major consequences for climate change. Coal is the dirtiest of all fossil fuels, and its decline has already helped drive down United States carbon dioxide emissions 15 percent since 2005. This year, the agency expects America's emissions to fall by another 11 percent, the largest drop in at least 70 years. While the pandemic has made these projections uncertain, the decline is expected to come partly because Americans aren't driving as much, but mainly because coal plants are running less often…. [https://www.nytimes.com/2020/05/13/climate/coronavirus-coal-electricity-renewables.html].
2020-05-11. New solar panels suck water from air to cool themselves down. By Robert F. Service, Science Magazine. Excerpt: Like humans, solar panels don't work well when overheated. Now, researchers have found a way to make them "sweat"—allowing them to cool themselves and increase their power output. It's "a simple, elegant, and effective [way] to retrofit existing solar cell panels for an instant efficiency boost," says Liangbing Hu, a materials scientist at the University of Maryland, College Park. Today, more than 600 gigawatts of solar power capacity exists worldwide, providing 3% of global electricity demand. That capacity is expected to increase fivefold over the next decade. …with every degree of temperature above 25°C, the efficiency of the panel drops. …Decades ago, researchers showed that cooling solar panels with water can provide that benefit. Today, some companies even sell water-cooled systems. But those setups require abundant available water and storage tanks, pipes, and pumps. That's of little use in arid regions and in developing countries with little infrastructure. Enter an atmospheric water collector. In recent years, researchers have devised materials that can suck water vapor from the air and condense it into liquid water for drinking. Among the best is a gel that strongly absorbs water vapor at night, when the air is cool and humidity is high. The gel—a mix of carbon nanotubes in polymers with a water-attracting calcium chloride salt—causes the vapor to condense into droplets that the gel holds. When heat rises during the day, the gel releases water vapor. If covered by a clear plastic, the released vapor is trapped, condenses back into liquid water, and flows into a storage container. …That water, he says, could be used to clean any dust that accumulates on the solar panels, solving a second power-sapping problem at the same time. Alternatively, that same water could be stored for drinking, addressing another desperate need in arid regions…. [https://www.sciencemag.org/news/2020/05/new-solar-panels-suck-water-air-cool-themselves-down]
2020-05-04. Making commodity chemicals requires fossil fuels. New devices could do it with renewables. By Robert F. Service, Science Magazine. Excerpt: As windmills and solar panels multiply, the supply of renewable electricity sometimes exceeds demand. Chemists would like to put the excess to work making commodity chemicals, such as the raw materials for fertilizer and plastics, which are now produced with heat, pressure, and copious fossil fuels. The electrochemical cells that can harness renewable electricity to make these compounds have been too slow to be practical. Now, two groups report redesigning the cells to achieve a dramatic speedup—perhaps enough to put green industrial chemistry within reach…. [https://www.sciencemag.org/news/2020/05/making-commodity-chemicals-requires-fossil-fuels-new-devices-could-do-it-renewables#]
2020-04-30. Renewable power surges as pandemic scrambles global energy outlook, new report finds. By Warren Cornwall, Science Magazine. Excerpt: The pandemic-induced global economic meltdown has triggered a drop in energy demand and related carbon emissions that could transform how the world gets its energy—even after the disease wanes, according to a report released today by the International Energy Agency (IEA). The precipitous drop in energy use is unparalleled back to the Great Depression of the 1930s. But not all energy sources are suffering equally. Efforts to shift toward renewable energy could be hastened as fossil fuels, particularly coal and oil, have borne the brunt of the decline. Use of renewable energy, meanwhile, has risen thanks to new projects coming online and the low cost of turning wind turbines or harvesting sunlight. …Global energy demand is expected to drop by 6% in 2020, compared with the previous year. That's a seven times bigger drop than in the wake of the 2008 recession. The biggest change is predicted for the most developed economies, with a 9% decline in the United States and 11% in the European Union. …"The energy industry that emerges from this crisis will be significantly different from the one that came before," predicts Fatih Birol, executive director of the Paris-based IEA. …Demand for renewable energy is expected to grow 1% over the year, driven by a 5% increase in use of renewable electricity. That contrast with fossil fuels stems largely from the low fuel costs for generating electricity from wind, sunlight, or hydroelectric dams. …The pandemic is revealing downsides to fossil fuels, such as the need for extensive storage systems and supply chains to move fuel from its source, says Daniel Kammen, an energy policy expert at the University California, Berkeley…. [https://www.sciencemag.org/news/2020/04/renewable-power-surges-pandemic-scrambles-global-energy-outlook]
2020-04-28. The Climate and Health Impacts of Gasoline and Diesel Emissions. By David Shultz, Eos/AGU. Excerpt: New research tallies the effects of gas- and diesel-burning vehicle emissions on the climate, as well as on human health. Together, the emissions cause more than 200,000 premature deaths each year…. It's no secret that CO2 contributes substantially to warming the planet, …. [https://eos.org/research-spotlights/the-climate-and-health-impacts-of-gasoline-and-diesel-emissions] For GSS Climate Change chapter 8 and Energy Use chapter 10.
2020-03-10. Next generation water splitter could help renewables power the globe. By Robert F. Service, Science Magazine. Excerpt: Running the world on renewable energy is simple, in principle: Harvest solar and wind energy, and use any extra to power devices called electrolyzers that split water into oxygen (O2) and hydrogen gas. Hydrogen (H2) can serve as a fuel; it is also a staple of the chemical industry. The trouble is that current electrolyzers are costly, requiring either expensive catalysts or pricey metal housings. … To make the water able to better conduct ions that move through the devices, today's most common electrolyzers add high levels of potassium hydroxide (KOH) to the water. … But KOH is highly caustic, so engineers have to build their devices out of expensive inert metals such as titanium…. That drawback prompted researchers in the 1960s to develop a version of the technology known as a proton-exchange membrane (PEM) electrolyzer, in which the dividing membrane is designed to selectively allow H+ ions through. … They also require catalysts made from platinum and iridium…expensive and rare. …Now, researchers report combining the best of both approaches to make a version that needs only cheap materials. … The new device generates hydrogen about three times faster than conventional alkaline devices, though still more slowly than commercial PEM electrolyzers, Kim and his colleagues report. …Initial indications suggest the membrane begins to break down after only about 10 hours of operation. …The team hopes that adding fluorine to the membrane will repel the water. With that and other fixes, Kim hopes, AEM electrolyzers could join solar cells and windmills as a key technology for a carbon-free world…. [https://www.sciencemag.org/news/2020/03/next-generation-water-splitter-could-help-renewables-power-globe] For GSS Energy Use chapter 10.2020-02-27. Cloud Computing Is Not the Energy Hog That Had Been Feared. By Steve Lohr, The New York Times. Excerpt: The computer engine rooms that power the digital economy have become surprisingly energy efficient. A new study of data centers globally found that while their computing output jumped sixfold from 2010 to 2018, their energy consumption rose only 6 percent. The scientists' findings suggest concerns that the rise of mammoth data centers would generate a surge in electricity demand and pollution have been greatly overstated. The major force behind the improving efficiency is the shift to cloud computing. In the cloud model, businesses and individuals consume computing over the internet as services, from raw calculation and data storage to search and social networks. …The study findings were published on Thursday in an article in the journal Science[https://science.sciencemag.org/content/367/6481/984]…. [https://www.nytimes.com/2020/02/27/technology/cloud-computing-energy-usage.html]

2020-02-06. Company to harvest green hydrogen by igniting oil fires underground. By Eric Hand, Science Magazine. Excerpt: This month, on the frozen plains of Saskatchewan in Canada, workers began to inject steam and air into the Superb field, a layer of sand 700 meters down that holds 200 million barrels of thick, viscous oil. Their goal was not to pump out the oil, but to set it on fire—spurring underground chemical reactions that churn out hydrogen gas, along with carbon dioxide (CO2). Eventually the company conducting the $3 million field test plans to plug its wells with membranes that would allow only the clean-burning hydrogen to reach the surface. The CO2, and all of its power to warm the climate, would remain sequestered deep in the earth…. [https://www.sciencemag.org/news/2020/02/company-harvest-green-hydrogen-underground-oil-fires]

2020-01-27. A Knight in Gucci Armor Helps Charge a Geothermal Dragon. By Jason Horowitz, The New York Times. [https://www.nytimes.com/2020/01/27/world/europe/italy-lake-bolsena-castel-giorgio.html] Excerpt: A company wants to build a geothermal plant in Umbria. Locals — and celebrities who live there — don't want it. …The company building the plant says it uses an environmentally friendly system with zero carbon emissions to produce electricity. It would help, not harm, the environment and never trigger an earthquake, it says….
2020-01-08. Taking a cue from plants, new chemical approach converts carbon dioxide to valuable fuel. By Robert F. Service, Science Magazine. [https://www.sciencemag.org/news/2020/01/taking-cue-plants-new-chemical-approach-converts-carbon-dioxide-valuable-fuel] Excerpt: Researchers have long sought to imitate photosynthesis, harnessing the energy of the Sun to generate chemical fuels. Now, a team has come closer to this goal than ever before. The researchers developed a new copper- and iron-based catalyst that uses light to convert carbon dioxide (CO2) to methane, the primary component of natural gas. If the new catalyst can be improved further, it could help reduce our dependence on fossil fuels. …Now, Mi and his colleagues have come up with a recipe…. They started with the same GaN nanowires grown on top of a commercially available silicon wafer. They then used a standard technique called electrodeposition to add tiny 5- to 10-nanometer-wide particles consisting of a mix of copper and iron. Under light and in the presence of CO2 and water, the setup converts 51% of the energy in light into methane, and works at a fast clip. …In contrast to many other fuel-generating light absorbers and catalysts, all the components of the current approach are cheap, abundant, and already used in industry. Sargent notes that the next steps will likely be to improve both the efficiency and rate of methane production, both of which would be needed to make the current system practical. If that happens, the new approach could offer society a way to use sunlight to make a fuel that can be used long after the Sun goes down….
2020-01-03. Integrating Input to Forge Ahead in Geothermal Research. By Robert Rozansky and Alexis McKittrick, Eos/AGU. [https://eos.org/opinions/integrating-input-to-forge-ahead-in-geothermal-research] Excerpt: we describe a methodological approach to combining qualitative input from the geothermal research community with technical information and data. The result of this approach is a road map to overcoming barriers facing this important field of research. Geothermal energy accounts for merely 0.4% of U.S. electricity production today, but the country has vast, untapped geothermal energy resources—if only we can access them. The U.S. Geological Survey has found that unconventional geothermal sources could produce as much as 500 gigawatts of electricity [https://www.usgs.gov/energy-and-minerals/energy-resources-program/science/geothermal?qt-science_center_objects=0#qt-science_center_objects] —roughly half of U.S. electric power generating capacity [https://www.eia.gov/energyexplained/electricity/electricity-in-the-us-generation-capacity-and-sales.php]. These sources have sufficient heat but insufficient fluid permeability to enable extraction of this heat [U.S. Geological Survey, 2008; https://pubs.usgs.gov/fs/2008/3082/]….
2019-12-29. Our Cherished Rivers Are Under Threat. By Macarena Soler, Monti Aguirre and Juan Pablo Orrego, The New York Times (Opinion). [https://www.nytimes.com/2019/12/29/opinion/climate-change-hydroelectric-dam.html] Excerpt: … rivers, like many worldwide, have been threatened by dam projects that aim to provide power for distant cities and mining operations. Only one-third of the world's 177 longest rivers remain free flowing, and just 21 rivers longer than 1,000 kilometers (621 miles) retain a direct connection to the sea. If we are to arrest global climate change, prevent the toxifying of freshwater sources and do right by all those who depend on rivers for survival, we must return more rivers to their natural state. …Hydropower is not a clean, green technology. Rivers help regulate an increasingly volatile global carbon cycle by transporting decaying organic material from land to sea, where it settles on the ocean floor. This draws an estimated 200 million tons of carbon out of the air each year….
2019-12-23. Bipartisan Focus on Energy Innovation Emerges. By Randy Showstack, Eos/AGU. [https://eos.org/articles/bipartisan-focus-on-energy-innovation-emerges] Excerpt: A congressional subcommittee has advanced three energy-related bills that push for technological innovation in geothermal energy development, battery storage, and power grid modernization—innovations that could help to slow greenhouse gas emissions. One of the bills, the Advanced Geothermal Research and Development Act of 2019 (H.R. 5374), "takes important steps toward advancing a woefully underutilized source of energy," said Rep. Sean Casten (D-Ill.) at the 19 December markup of the legislation by the Subcommittee on Energy of the House Committee on Science, Space, and Technology. …Geothermal energy, which is literally heat derived from Earth, contributes to just 0.4% of electric power generation in the United States, according to the Energy Information Administration of the U.S. Department of Energy (DOE). Although the United States already generates more total power from geothermal sources than any other country, proportionately, it pales in comparison with geothermal leaders like Iceland, which gets 26% of its total electric power generation from geothermal, according to a report by the Atlantic Council, a Washington, D.C.–based think tank. …The report found that by 2050, geothermal power generation could increase more than 26-fold from today and reach 60 gigawatts of installed capacity, providing 8.5% of all U.S. electricity generation. …Rep. Bill Foster (D-Ill.), another member of the committee, said that legislation he introduced, the Better Energy Storage Technology (BEST) Act (H.R. 2986), also would provide climate benefits. …Energy storage is vital for the advancement of renewable energy and the security of the electrical grid, according to the Environmental and Energy Study Institute (EESI). Energy storage "can help address the intermittency of solar and wind power….
2019-12-04. Rivers could generate thousands of nuclear power plants worth of energy, thanks to a new 'blue' membrane. By Robert F. Service, Science Magazine. [https://www.sciencemag.org/news/2019/12/rivers-could-generate-thousands-nuclear-power-plants-worth-energy-thanks-new-blue] Excerpt: BOSTON—…A new membrane could unlock the potential of "blue energy," which uses chemical differences between fresh- and saltwater to generate electricity. If researchers can scale up the postage stamp–size membrane in an affordable fashion, it could provide carbon-free power to millions of people in coastal nations where freshwater rivers meet the sea. …Blue energy's promise stems from its scale: Rivers dump some 37,000 cubic kilometers of freshwater into the oceans every year. This intersection between fresh- and saltwater creates the potential to generate lots of electricity—2.6 terawatts, according to one recent estimate, roughly the amount that can be generated by 2000 nuclear power plants. There are several ways to generate power from that mixing. And a couple of blue energy power plants have been built. But their high cost has prevented widespread adoption. All blue energy approaches rely on the fact that salts are composed of ions, or chemicals that harbor a positive or negative charge. In solids, the positive and negative charges attract one another, binding the ions together. …By pumping the positive ions—like sodium or potassium—to the other side of a semipermeable membrane, researchers can create two pools of water: one with a positive charge, and one with a negative charge. If they then dunk electrodes in the pools and connect them with a wire, electrons will flow from the negatively charged to the positively charged side, generating electricity….
2019-11-03. Wear Clothes? Then You're Part of the Problem. By Elizabeth L. Cline, The New York Times. [https://www.nytimes.com/2019/11/03/opinion/climate-change-clothing-policy.html] F Excerpt: The clothing and footwear industry is responsible for 8 percent of global greenhouse gas emissions, nearly the same as the entire European Union, according to a study by the environmental services group Quantis. [https://quantis-intl.com/measuring-fashion-report-2018/] Without abrupt intervention, the industry's impact on the climate is on track to increase by almost half by 2030. … clothing affects every other environmental problem we care about. Let's say you wear a cotton T-shirt — it required thousands of gallons of water to make. If that T-shirt is viscose rayon, it may well have come from a tree felled in the Amazon (viscose rayon is made from plants). And if it's polyester, acrylic or nylon, you're wearing plastic. When those plastic clothes get washed, they junk up our oceans with microplastic pollution. …The clothing industry, like most industries, is also stubbornly reliant on fossil fuels. They're used to fire up boilers in textile mills, to make the pesticides dumped onto cotton fields and to produce the gobs of chemicals that dye and finish fabrics. Fossil fuels are also the feedstock of synthetic fibers, which now make up the bulk of what we wear. Getting clothing off oil will not be easy….
2019-10-22. The World Can Make More Water From the Sea, but at What Cost? By Henry Fountain, The New York Times. [https://www.nytimes.com/2019/10/22/climate/desalination-water-climate-change.html] Excerpt: THUWAL, Saudi Arabia — Desalinated seawater is the lifeblood of Saudi Arabia, no more so than at King Abdullah University of Science and Technology, an international research center that rose from the dry, empty desert a decade ago. Produced from water from the adjacent Red Sea that is forced through salt-separating membranes, it is piped into the campus's gleaming lab buildings and the shops, restaurants and cookie-cutter homes of the surrounding planned neighborhoods. …Desalination provides all of the university's fresh water, nearly five million gallons a day. But that amount is just a tiny fraction of Saudi Arabia's total production. …desalinated water makes up about half of the fresh water supply in this nation of 33 million people, one of the most water-starved on Earth. Worldwide, desalination is increasingly seen as one possible answer to problems of water quantity and quality that will worsen with global population growth and the extreme heat and prolonged drought linked to climate change. … the United Nations definition of absolute water scarcity, which is about 350 gallons per person per day, and a 2017 report from the World Bank [https://www.worldbank.org/en/topic/water/publication/beyond-scarcity-water-security-in-the-middle-east-and-north-africa] suggests that climate change will be the biggest factor increasing the pressure on water supplies in the future. …There are environmental costs to desalination as well: in the emissions of greenhouse gases from the large amount of energy used, and in the disposal of the brine, which in addition to being extremely salty is laced with toxic treatment chemicals….
2019-10-01. This kite could harness more of the world's wind energy. By Ahiza Garcia, CNN Business. [https://www.cnn.com/2019/10/01/tech/makani-wind-energy-kites-electricity-mission-ahead/index.html] Excerpt: California-based Makani — which is owned by Google's parent company, Alphabet — is using power from the strongest winds found out in the middle of the ocean, typically in spots where it's a challenge to install traditional wind turbines. Makani hopes to create electricity to power communities across the world. Despite a growing number of wind farms in the United States and the potential of this energy source, only 6% of the world's electricity comes from wind due to the the difficulty of setting up and maintaining turbines, according to the World Wind Energy Association….
2019-09-23. Alan Bigelow's Solar-cooking Revolution. By Ian Frazier, The New Yorker. [https://www.newyorker.com/magazine/2019/09/30/alan-bigelows-solar-cooking-revolution] Excerpt: Late one recent morning, Alan Bigelow set up seven solar-thermal cooking devices in the front yard of his house in Nyack, New York. …One of the seven cookers cost essentially nothing, and consisted of linked cardboard panels covered with aluminum foil which reflected the sunlight to a central point, on which sat a pot of jasmine rice. Another was a metal box with silvery surfaces that unfolded upward, to catch the sun and aim it at a pot of chicken-and-tomato stew. A high-end solar cooker (about five hundred dollars, retail), which involved a large parabolic dish and a cooking surface like a burner on an electric stove, had already become hot enough to get a pan of stir-fry shrimp in turmeric sauce sizzling. Bigelow is the science director of Solar Cookers International (S.C.I.), a nonprofit that promotes solar cooking around the world. …Four months ago, he demonstrated solar cookers at a refugee camp in northern Kenya. …"About three billion people around the world cook on open fires," Bigelow said, giving the parabolic cooker a nudge, to keep it aligned with the sun. Frank said, "And all that smoke is bad for the planet, of course, but the fires are also terrible for the women and girls who have to tend them, breathing in the smoke, getting burns and lung ailments, risking being raped or even killed on their increasingly long journeys to find biomass to burn—wood and dung, mainly." "…solar cooking can reduce deforestation and soil erosion, and they can also use the cookers to pasteurize water where there's a problem finding a potable supply."…
2019-09-19. Can the world make the chemicals it needs without oil? By Robert F. Service, Science Magazine. [https://www.sciencemag.org/news/2019/09/can-world-make-chemicals-it-needs-without-oil] Excerpt: Black, gooey, greasy oil is the starting material for more than just transportation fuel. It's also the source of dozens of petrochemicals that companies transform into versatile and valued materials for modern life: gleaming paints, tough and moldable plastics, pesticides, and detergents. Industrial processes produce something like beauty out of the ooze. By breaking the hydrocarbons in oil and natural gas into simpler compounds and then assembling those building blocks, scientists long ago learned to construct molecules of exquisite complexity. Fossil fuels aren't just the feedstock for those reactions; they also provide the heat and pressure that drive them. As a result, industrial chemistry's use of petroleum accounts for 14% of all greenhouse gas emissions. Now, growing numbers of scientists and, more important, companies think the same final compounds could be made by harnessing renewable energy instead of digging up and rearranging hydrocarbons and spewing waste carbon dioxide (CO2) into the air. First, renewable electricity would split abundant molecules such as CO2, water, oxygen (O2), and nitrogen into reactive fragments. Then, more renewable electricity would help stitch those chemical pieces together to create the products that modern society relies on and is unlikely to give up. "This is very much a topic at the forefront right now," says Daniel Kammen, a physicist at the University of California, Berkeley….
2019-08-08. Bioenergy plantations could fight climate change—but threaten food crops, U.N. panel warns. By Erik Stokstad. Science Magazine. [https://www.sciencemag.org/news/2019/08/bioenergy-plantations-could-fight-climate-change-threaten-food-crops-un-panel-warns] Excerpt: In the effort to keep the planet from reaching dangerous temperatures, a hybrid approach called BECCS (bioenergy with carbon capture and storage) has a seductive appeal. Crops suck carbon dioxide (CO2) from the atmosphere, power plants burn the biomass to generate electricity, and the emissions are captured in a smokestack and pumped underground for long-term storage. Energy is generated even as CO2 is removed: an irresistible win-win. But this week, the United Nations's climate panel sounded a warning [https://www.ipcc.ch/report/srccl/] about creating vast bioenergy plantations, which could jeopardize food production, water supplies, and land rights for poor farmers. "Our report is kind of a reality check," says Lennart Olsson of the Center for Sustainability Studies at Lund University in Sweden, a lead author of a special report published by the Intergovernmental Panel on Climate Change (IPCC) in Geneva, Switzerland. Instead of betting big on bioenergy, governments need to focus on the hard medicine of cutting fossil fuel use, he says. "There is no shortcut to climate change mitigation."….
2019-07-18. Bitcoin's Not-So-Carbon-Friendly Footprint. By Sarah Derouin, Eos/AGU. [https://eos.org/articles/bitcoins-not-so-carbon-friendly-footprint] Excerpt: In theory, an all-digital form of currency may seem environmentally friendly. But although cryptocurrency doesn't require the printing of cold, hard cash, it can still require vast resources to verify transactions. Scientists have traditionally estimated the carbon emissions of cryptocurrency on the basis of estimates of power consumption. Now, in a new study published in Joule, researchers have collected data on hardware and power sources to estimate carbon footprints. They found that for the most popular digital currency, Bitcoin, carbon emissions rivaled that of a major American city or even a small country….
2019-07-11. Giant batteries and cheap solar power are shoving fossil fuels off the grid. By Robert F. Service, Science Magazine. [https://www.sciencemag.org/news/2019/07/giant-batteries-and-cheap-solar-power-are-shoving-fossil-fuels-grid] Excerpt: This month, officials in Los Angeles, California, are expected to approve a deal that would make solar power cheaper than ever while also addressing its chief flaw: It works only when the sun shines. The deal calls for a huge solar farm backed up by one of the world's largest batteries. It would provide 7% of the city's electricity beginning in 2023 at a cost of 1.997 cents per kilowatt hour (kWh) for the solar power and 1.3 cents per kWh for the battery. That's cheaper than any power generated with fossil fuel. …As if on cue, last week a major U.S. coal company—West Virginia–based Revelation Energy LLC—filed for bankruptcy, the second in as many weeks. The new solar plus storage effort will be built in Kern County in California by 8minute Solar Energy. The project is expected to create a 400-megawatt solar array, generating roughly 876,000 megawatt hours (MWh) of electricity annually, enough to power more than 65,000 homes during daylight hours. Its 800-MWh battery will store electricity for after the sun sets, reducing the need for natural gas–fired generators. Precipitous price declines have already driven a shift toward renewables backed by battery storage. In March, an analysis of more than 7000 global storage projects by Bloomberg New Energy Finance reported that the cost of utility-scale lithium-ion batteries had fallen by 76% since 2012, and by 35% in just the past 18 months, to $187 per MWh….
2019-06-28. New solar technology could produce clean drinking water for millions in need. By Robert F. Service, Science Magazine. [https://www.sciencemag.org/news/2019/06/new-solar-technology-could-produce-clean-drinking-water-millions-need] Excerpt: …researchers have developed a new material that speeds the process of evaporation, enabling a small solar still to provide all the drinking water one family needs. If the technology proves cheap enough, it could provide millions of impoverished people access to clean drinking water. Today 783 million, or nearly one in 10, people around the world lack such access, according to UNICEF. These people spend a collective 200 million hours a day fetching water from distant sources. …The traditional still is little more than a black-bottomed vessel filled with water and topped with clear glass or plastic. The black bottom absorbs sunlight, heating water so that it evaporates and leaves the contaminants behind. The water vapor then condenses on the clear covering and trickles into a collector. …Operating at their theoretical best, such devices can only produce 1.6 L/h/m2. …Guihua Yu, a materials scientist at the University of Texas in Austin, and colleagues recently reported a way around this limit. It involves hydrogels, polymer mixtures that form a 3D porous, water—absorbent network. …Using this technology, Yu's solar still produced 3.2 L/h/m2 of water, double the theoretical limit, his team reported last year in Nature Nanotechnology….
2019-05-01. Your Gas Stove Is Bad for You and the Planet. By Justin Gillis and Bruce Nilles, The New York Times. [https://www.nytimes.com/2019/05/01/opinion/climate-change-gas-electricity.html] Excerpt: …We have some good news that sounds like bad news: Your gas stove has to go. We know how you'll feel reading those words. We used to love cooking with gas, too. But if our society is going to solve the climate crisis, one of the things we must do is stop burning gas in our buildings. Nobody is going to shed a tear about having to switch to a more efficient furnace or water heater. But people feel emotional about gas stoves, and the gas industry knows it. Seeing this fight coming, the industry is already issuing propaganda with gauzy pictures of blue flames. What the gas companies will not tell you is that your stove is a danger not just to the world's climate but also to your own family's health. …In Berkeley, Councilwoman Kate Harrison is proposing a ban on gas hookups in new buildings, part of an effort to make sure the city follows through on its 2018 declaration of a "climate emergency." Other cities are studying the issue, and Los Angeles announced an ambitious plan this week. …The ultimate goal of this switch-over is to run more and more of the economy on electricity, a strategy known as "electrify everything." This makes sense because as renewable energy displaces fossil fuels, the electric grid will get cleaner and cleaner. …Why do all-electric homes make sense now? Because technology has come to the rescue, in the form of devices called heat pumps. They run on electricity, but far more efficiently than the electric appliances of our parents' generation. …Over the past decade, a growing body of scientific evidence has shown that gas stoves throw off pollutants like nitrogen dioxide and carbon monoxide. When you are cooking, those invisible pollutants can easily reach levels that would be illegal outdoors….
2019-04-18. To amp up solar cells, scientists ditch silicon. By Robert F. Service, Science Magazine. [https://www.sciencemag.org/news/2019/04/amp-solar-cells-scientists-ditch-silicon] F Excerpt: Silicon dominates the world of solar power. Even the newest solar cell designs, tandem devices that have a silicon solar cell below a cell made of a crystalline material called a perovskite, rely on the material. Now, researchers are doing away with silicon altogether, creating tandems from two of the best yet perovskites, each tailored to absorb a different part of the solar spectrum. Because perovskites are easier to manufacture than silicon cells, the advance could lead to less costly solar power. …Improvements in technology and manufacturing have dropped the price of [silicon] cells some 88% in the past decade, …. That has prompted, over the same period, a more than 30-fold increase in solar energy deployment around the world to more than 30 billion watts, or 30 gigawatts, of installed capacity, enough to power at least 3.7 million homes. Perovskite solar cells aim to build on these trends. These crystalline materials, typically made from lead, iodine, bromine, and other abundant elements, are cheap to make; unlike silicon, they are easy to process into sunlight-absorbing layers. Their efficiency at converting sunlight into electricity has also risen to near the level of the best silicon solar cells: from just 3.8% to more than 24% over the past decade. Perovskites are also better than silicon at absorbing high-energy blue photons from sunlight. …can reportedly achieve 28% solar-to-electrical efficiency….
2019-04-10. Marrying two types of solar cells draws more power from the sun. By Robert F. Service, Science Magazine. [https://www.sciencemag.org/news/2019/04/marrying-two-types-solar-cells-draws-more-power-sun] Excerpt: ORLANDO, FLORIDA—The promising solar cell materials called perovskites need a partner. Researchers marry a layer of perovskite, which absorbs high-energy blue photons in sunlight, with standard silicon, which gobbles up lower-energy light. In theory, such tandem cells should deliver a double dose of power, with electricity coming from both layers. But building two complete solar cells, one atop the other, adds cost and other challenges. Last week, a team reported advancing a potentially simpler, cheaper way to make a tandem. The team's perovskite converts light instead of generating current, transforming blue photons to near-infrared (near-IR) photons, which the silicon cell below then turns into electricity. The researchers say the design could boost the efficiency of silicon solar cells by nearly 20%. …Silicon dominates the solar industry not because it's the best solar converter, but because it's serviceable and relatively cheap. Still, manufacturers must use expensive clean rooms to purify and prepare it. Perovskites, in contrast, are easy to coax into a thin, powerfully light-absorbing layer. Most perovskites are best at absorbing blue light, so they must be paired with other materials to snag the full solar spectrum. The solar industry is racing to commercialize perovskites by placing them atop conventional silicon modules, which discard much of the energy in bluer light photons, releasing it as heat rather than electric current….
2019-03-22. Judge Blocks Oil and Gas Leases on Public Land, Citing Climate Change. By Jenessa Duncombe, Eos/AGU. [https://eos.org/articles/judge-blocks-oil-and-gas-leases-on-public-land-citing-climate-change] Excerpt: In a court ruling Tuesday, 19 March, a federal judge temporarily halted oil and gas leases on 300,000 acres (1,200 square kilometers) of public lands in Wyoming because the sale of the leases "did not sufficiently consider climate change." The Obama administration had auctioned off the land in 2015 and 2016 for oil and gas exploration. The court decision pauses these sales and orders the Interior Department's Bureau of Land Management (BLM) to redo its environmental assessment. "This decision is hugely significant," Noel Healy, a professor of geography at Salem State University in Massachusetts, told Eos. "It could be used to challenge Trump's plans to further fossil fuel production across the U.S." …"The Department of [the] Interior and BLM were willfully ignoring the climate consequences of oil and gas development across hundreds of thousands of acres of public lands," Samantha Ruscavage-Barz, managing attorney for WildEarth Guardians and one of the plaintiffs in the case, told Eos. "We wanted to hold BLM accountable for its decisions to sacrifice public lands for dirty oil and gas." Wyoming senator Mike Enzi (R) called the ruling "a shortsighted decision" that would "damage our workforce and economy" and set a "dangerous precedent for the future." …The ruling pointed out a "critical flaw" in fossil fuel leasing, said Healy. BLM is required to evaluate the environmental impacts of the leases under the National Environmental Policy Act (NEPA), but the agency failed to account for emissions from future oil and gas extraction and their impact on climate change. BLM argued that site-specific assessments completed later would take the emissions into account, but the judge ruled that this was inadequate given the "cumulative nature of climate change." …It would simply be irresponsible to not consider the future consequences of our actions….
2019-03-12. New fuel cell could help fix the renewable energy storage problem. By Robert F. Service, Science Magazine. [https://www.sciencemag.org/news/2019/03/new-fuel-cell-could-help-fix-renewable-energy-storage-problem] Excerpt: If we want a shot at transitioning to renewable energy, we'll need one crucial thing: technologies that can convert electricity from wind and sun into a chemical fuel for storage and vice versa. …In 2007, solar and wind provided just 0.8% of all power in the United States; in 2017, that number was 8%, according to the U.S. Energy Information Administration. …In sunny California, for example, solar panels regularly produce more power than needed in the middle of the day, but none at night, after most workers and students return home. Some utilities are beginning to install massive banks of batteries in hopes of storing excess energy and evening out the balance sheet. But batteries are costly and store only enough energy to back up the grid for a few hours at most. Another option is to store the energy by converting it into hydrogen fuel. …Much of the energy was lost as heat. Now, two research teams have made key strides in improving this efficiency. …In January, researchers …reported in Energy & Environmental Science that they came up with a fuel electrode made from a ceramic alloy containing six elements that harnessed 76% of its electricity to split water molecules. And in today's issue of Nature Energy, Ryan O'Hayre, a chemist at the Colorado School of Mines in Golden, reports that …Their ceramic alloy electrode, made up of five elements, harnesses as much as 98% of the energy it's fed to split water….
2018-12-02. Betting on a new way to make concrete that doesn't pollute. By Stanley Reed, The New York Times. [https://www.nytimes.com/2018/12/02/climate/betting-on-a-new-way-to-make-concrete-that-doesnt-pollute.html] Excerpt: …a team from a company called Solidia Technologies …based in Piscataway, N. J. [is] visiting England to test a new technology that the company hopes will dramatically reshape the manufacturing of concrete. Solidia says it can make this ubiquitous building material cheaper and at the same time reduce carbon dioxide emissions by essentially turning them into stone. Solidia's big bet is that by tweaking the chemistry of cement, the key ingredient in these blocks and other concrete products, it can profit from helping to clean up an industry that is not only one of the largest on the planet but also one of the dirtiest. Cement plants are major league emitters of carbon dioxide, which is blamed for climate change. …Because of the high heat and large amounts of energy needed as well as the chemical processes involved, making conventional or Portland cement — a process which requires high temperature kilns — produces as much as 7 percent of total global CO2 emissions. On a ton for ton basis, cement plants spew more carbon dioxide than any other manufacturing process, according to the International Energy Agency. …Solidia claims it can reduce as much as 70 percent of that pollution by using different chemical formulas and smarter procedures to make cement. Ordinarily, for instance, concrete is cured or hardened in a reaction using water and steam. Solidia uses carbon dioxide instead. … Carbon dioxide, collected from the flues of industrial plants, is pumped in from a nearby tank in amounts regulated by a system using sensors and computer software. Through a chemical reaction the CO2 is incorporated in synthetic limestone instead of being released into the atmosphere. The Solidia blocks are ready for use in 24 hours — a big potential advantage over ordinary pavers, which require a couple of weeks to harden….
2018-10-31. New generation of 'flow batteries' could eventually sustain a grid powered by the sun and wind. By Robert F. Service, Science Magazine. [https://www.sciencemag.org/news/2018/10/new-generation-flow-batteries-could-eventually-sustain-grid-powered-sun-and-wind] Excerpt: …With the rise of wind and solar power, energy companies are looking for ways to keep electrons flowing when the sun doesn't shine and the wind ebbs. Giant devices called flow batteries, using tanks of electrolytes capable of storing enough electricity to power thousands of homes for many hours, could be the answer. But most flow batteries rely on vanadium, a somewhat rare and expensive metal…. Last week, researchers reported overcoming many of these drawbacks with a potentially cheap, long-lived, and safe flow battery. …flow batteries …store electrical charge in tanks of liquid electrolyte that is pumped through electrodes to extract the electrons; the spent electrolyte returns to the tank. When a solar panel or turbine provides electrons, the pumps push spent electrolyte back through the electrodes, where the electrolyte is recharged and returned to the holding tank. Scaling up the batteries to store more power simply requires bigger tanks of electrolytes. …Iron, which is cheap and good at grabbing and giving up electrons, is another promising alternative. …Another contender uses electrolytes made from metal-containing organic compounds called polyoxometalates, which store far more energy in the same volume than the competition….
2018-10-19. Something New May Be Rising Off California Coast: Wind Farms. By Ivan Penn and Stanley Reed, The New York Times. [https://www.nytimes.com/2018/10/19/business/energy-environment/california-coast-wind-farms.html] Excerpt: LOS ANGELES — California's aggressive pursuit of an electric grid fully powered by renewable energy sources is heading in a new direction: offshore. On Friday, the federal Interior Department took the first steps to enable companies to lease waters in Central and Northern California for wind projects. If all goes as the state's regulators and utilities expect, floating windmills could begin producing power within six years. Such ambitions were precluded until now because of the depths of the Pacific near its shore, which made it difficult to anchor the huge towers that support massive wind turbines. "They would be in much deeper water than anything that has been built in the world so far," said Karen Douglas, a member of the California Energy Commission. Several contenders are expected to enter the bidding, equipped with new technology that has already been tested in Europe. California's determination to fully rely on carbon-free electricity by 2045, mandated in a bill signed by Gov. Jerry Brown in September, is forcing the state to look beyond solar power and land-based wind farms to meet the goal….
2018-10-15. Solar power could electrify sub-Saharan Africa. By Public Affairs, UC Berkeley. [http://news.berkeley.edu/story_jump/solar-power-could-electrify-sub-saharan-africa/] Excerpt: Solar energy could be the key to providing low-cost, highly reliable energy to the roughly 600 million people in sub-Saharan Africa who currently live without power, says new UC Berkeley research published today in Nature Energy. …The research team analyzed 10 years of solar data from NASA to calculate the cheapest ways to build stand-alone solar energy systems. At current costs, they found that most regions in Sub-Saharan Africa can get 95 percent reliable power — meaning customers can use electricity from some combination of solar panels and batteries 95 percent of the time — for roughly 40 cents per kilowatt-hour (kWh). Though this price is still higher than the price of energy from a grid, their model indicates that with future declines in the costs of decentralized systems, these prices may become competitive with the grid in many parts of the continent in less than a decade….
2018-08-30. From Rooftops to Algae Pools: Orlando's Vision for Carbon-Free Energy. By Ivan Penn, The New York Times. [https://www.nytimes.com/2018/08/30/business/energy-environment/orlando-carbon-climate.html] Excerpt: ORLANDO, Fla. …is vying for another distinction: to be a pioneer in weaning itself from carbon-based energy. You can see its aspirations in the thousands of ponds all over the city that collect the runoff from Central Florida's frequent downpours. Floating solar panels rise and fall in the water, sending power to the grid. There is also evidence along city streets, where solar panels sit atop streetlights to power them instead of using the electric grid. About 18,000 of the 25,000 in the city already have been converted to high-efficiency light-emitting diodes. Even algae pools may play a role. That's where officials are testing a system to trap the carbon that the city emits from power plants or transportation, rather than release it into the atmosphere….
2018-08-23. Powerful new battery could help usher in a green power grid. By Robert F. Service, Science Magazine. [http://www.sciencemag.org/news/2018/08/powerful-new-battery-could-help-usher-green-power-grid] Excerpt: Lithium-ion batteries power everything from our smartphones to our cars. But one of their most promising replacements is lithium-oxygen batteries, which in theory could store 10 times more power. The only problem: They fall apart after just a handful of charging cycles. Now, researchers have found that running them at high temperatures—along with a couple of other fixes—can push them to at least 150 cycles. Although they would be too hot to handle in phones, lithium-oxygen batteries the size of rail cars could one day underpin a green energy grid, storing excess wind and solar power and delivering it on demand. … 2 years ago, a team of U.S. researchers came up with the first hints of a breakthrough. They tested another alternative electrolyte, this one made from a combination of salts that turned into a liquid when heated. This molten salt withstood the ravages of Li2O2 and superoxide, but the battery's carbon-based cathode still fell victim. Now, Nazar and her colleagues have taken another step forward. They kept the molten salt electrolyte but replaced the carbon cathode with a nickel-based version. They also raised the operating temperature of the battery to 150°C. That combination, instead of producing the Li2O2 and superoxide, produces Li2O, a stable compound that doesn't rip through the electrolyte or anything else. The batteries suffer virtually no degradation out to 150 cycles….
2018-08-19. Green-minded Greek isle about to go fully off the grid. By Iliana Mier, San Francisco Chronicle. [https://www.sfgate.com/world/article/Green-minded-Greek-isle-about-to-go-fully-off-the-13167057.php] Excerpt: TILOS, Greece — When the blades of its 800-kilowatt wind turbine start turning, the small Greek island of Tilos will become the first in the Mediterranean to run exclusively on wind and solar power. The sea horse-shaped Greek island between Rhodes and Kos has a winter population of 400. But that swells to as many as 3,000 people in the summer, putting an impossible strain on its dilapidated power supply. This summer, technicians are conducting the final tests on a renewable replacement system that will be fully rolled out later this year. It will allow Tilos to run exclusively on high-tech batteries recharged by a wind turbine and a solar park. …"The innovation of this program and its funding lies in the batteries — the energy storage — that's what's innovative," project manager Spyros Aliferis said. "The energy produced by the wind turbines and the photovoltaics will be stored in batteries, so that this energy can be used for the grid when there is demand." …"For many years now, Tilos has plotted a course that is dedicated to protecting the environment," she said. "We are seeking visitors — tourists actually — people who will visit our island who love the environment and want to protect it and nature as it was given to us."…
2018-07-31. This 'flow battery' could power green homes when the sun goes down and the wind stops blowing. By Robert F. Service, Science Magazine. Excerpt: With solar and wind electricity prices plunging, the hunt is on for cheap batteries to store all this power for use around the clock. Now, researchers have made an advance with a flow battery, the type of battery being developed to soak up enough excess wind and solar power to fuel whole cities. They report the discovery of a potentially cheap, organic molecule that can power a flow battery for years instead of days. …Flow batteries have the same components as the typical lithium-ion cells in your cellphone, but work in a way that allows them to be scaled up to provide megawatts. They have pairs of electrodes that convert energy stored in chemicals into electricity, and electrolytes that ferry charges from one electrode to another. But where conventional batteries package electrodes and electrolytes together in a cell, flow batteries keep them separate. Energy is stored in external tanks of charged liquid electrolytes that can be any size—which makes it easier to store large amounts of renewable power. During use, positive and negative electrolytes are pumped through the electrodes, which extract electricity, a process that is reversed during charging…. http://www.sciencemag.org/news/2018/07/flow-battery-could-power-green-homes-when-sun-goes-down-and-wind-stops-blowing
2018-07-24. The $3 Billion Plan to Turn Hoover Dam Into a Giant Battery. By Ivan Penn. Graphic by Mika Gröndahl. Photo and video by David Walter Banks, aerial video by Josh Haner and Josh Williams, The New York Times. Excerpt: Hoover Dam was a public works project likened to the pyramids. Now, after channeling a river, what if it could tap the power of the sun and wind? …Hoover Dam helped transform the American West, harnessing the force of the Colorado River — along with millions of cubic feet of concrete and tens of millions of pounds of steel — to power millions of homes and businesses. It was one of the great engineering feats of the 20th century. Now it is the focus of a distinctly 21st-century challenge: turning the dam into a vast reservoir of excess electricity, fed by the solar farms and wind turbines that represent the power sources of the future….https://www.nytimes.com/interactive/2018/07/24/business/energy-environment/hoover-dam-renewable-energy.html
2018-07-12. Ammonia—a renewable fuel made from sun, air, and water—could power the globe without carbon. By Robert F. Service, Science Magazine. Excerpt: …Australia [is] fertile ground for …vast forests of windmills and solar panels. More sunlight per square meter strikes the country than just about any other, and powerful winds buffet its south and west coasts. …[Douglas] MacFarlane …For the past 4 years… has been working on a fuel cell that can convert renewable electricity into a carbon-free fuel: ammonia. Fuel cells typically use the energy stored in chemical bonds to make electricity; MacFarlane's operates in reverse. In his third-floor laboratory, he shows off one of the devices, about the size of a hockey puck and clad in stainless steel. Two plastic tubes on its backside feed it nitrogen gas and water, and a power cord supplies electricity. Through a third tube on its front, it silently exhales gaseous ammonia, …. "This is breathing nitrogen in and breathing ammonia out," MacFarlane says, beaming like a proud father. …By converting renewable electricity into an energy-rich gas that can easily be cooled and squeezed into a liquid fuel, MacFarlane's fuel cell effectively bottles sunshine and wind, turning them into a commodity that can be shipped anywhere in the world and converted back into electricity or hydrogen gas to power fuel cell vehicles. …environmentally, MacFarlane says, ammonia is as green as can be. "Liquid ammonia is liquid energy," he says. "It's the sustainable technology we need."… http://www.sciencemag.org/news/2018/07/ammonia-renewable-fuel-made-sun-air-and-water-could-power-globe-without-carbon
2018-06-28. Skyscrapers could soon generate their own power, thanks to see-through solar cells. By Robert F. Service, Science Magazine. Excerpt: Lance Wheeler looks at glassy skyscrapers and sees untapped potential. Houses and office buildings, he says, account for 75% of electricity use in the United States, and 40% of its energy use overall. Windows, because they leak energy, are a big part of the problem. "Anything we can do to mitigate that is going to have a very large impact," says Wheeler, a solar power expert at the National Renewable Energy Laboratory in Golden, Colorado. A series of recent results points to a solution, he says: Turn the windows into solar panels. …This week in Joule, a team led by Richard Lunt, a chemical engineer from Michigan State University in East Lansing, reports that it tuned the materials to develop a UV-absorbing perovskite solar window with an efficiency of 0.5%. …Lunt says it's high enough to power another window technology: on-demand darkening glass that halts intense light in the heat of the day, thereby reducing a building's need for air conditioning. Lunt believes his team has a clear path to get to efficiencies of 4% in the next few years. At that rate, the cells could power some of the building's lighting and air conditioning. At the other end of the spectrum is infrared light, which strikes Earth's surface more intensely than UV light and can therefore generate more electricity. Last year, in Nature Energy, Lunt's team reported it had made transparent, UV- and infrared-absorbing cells with efficiencies of 5%, using "organic" photovoltaics—thin film sandwiches of organic semiconductors and metals…. http://www.sciencemag.org/news/2018/06/skyscrapers-could-soon-generate-their-own-power-thanks-see-through-solar-cells
2018-05-23. Massachusetts Gains Foothold in Offshore Wind Power, Long Ignored in U.S. By Stanley Reed and Ivan Penn, The New York Times. Excerpt: …New Bedford hopes to soon be the operations center for the first major offshore wind farm in the United States, bringing billions of dollars of investment and thousands of jobs to the town and other ports on the East Coast. …Offshore wind farms have increasingly become mainstream sources of power in Northern Europe, and are fast becoming among the cheapest sources of electricity in countries like Britain and Germany. Those power sources in those two countries already account for more than 12 gigawatts of electricity generation capacity. But the United States has largely not followed that lead, with just one relatively small offshore wind farm built off the coast of Rhode Island. Currently, the entire country's offshore wind capacity is just 30 megawatts. …"We could run the whole East Coast on offshore wind," said Amory B. Lovins, co-founder and chief scientist at the Rocky Mountain Institute, a Colorado-based nonprofit organization that advises on renewable energy. …New England is particularly well suited to offshore wind farms. There is not enough land for wind turbines onshore, and the area is not ideal for solar power. At the same time, Massachusetts has been under pressure to find new sources of energy to replace aging conventional and nuclear plants, as well as meet targets for reducing greenhouse gas emissions blamed for climate change…. https://www.nytimes.com/2018/05/23/business/energy-environment/offshore-wind-massachusetts.html
2018-05-18. Chemical storage of renewable energy. By Joel W Ager, Alexei A. Lapkin, Science. Excerpt: The conversion of carbon dioxide (CO2) into fuels and chemicals using renewable energy is a potential pathway to mitigate increasing CO2 concentration in the atmosphere and acidification of the oceans…. In a process that is essentially the reverse of combustion and is analogous to photosynthesis, CO2 can be electrochemically reduced to hydrocarbons by using renewable power sources such as wind and solar…. This process would not compete with direct use of renewable energy as electricity, as the objective is to store excess energy for later use. On page 783 of this issue, Dinh et al. (3) show that ethylene can be generated selectively via electrochemical CO2 reduction at rates that could yield a technologically feasible process. The thermodynamics of reducing CO2 are similar to those of splitting water into hydrogen and oxygen, which has been done commercially with an energetic efficiency as high as 80% (4). However, CO2 reduction is considerably more challenging because of the unreactive nature of the CO2 molecule…. Copper catalysts bind carbon monoxide (CO) and other reaction intermediates in such a way as to produce two-carbon products such as ethylene and ethanol (5). However, it has been difficult to steer the reaction toward any one product…. http://science.sciencemag.org/content/360/6390/707.full
2018-05-09. California Will Require Solar Power for New Homes. By Ivan Penn, The New York Times. Excerpt: SACRAMENTO — Long a leader and trendsetter in its clean-energy goals, California took a giant step on Wednesday, becoming the first state to require all new homes to have solar power. The new requirement, to take effect in two years, brings solar power into the mainstream in a way it has never been until now. …"This adoption of these standards represents a quantum leap," Bob Raymer, senior engineer for the California Building Industry Association, said during the public comments before the vote. "You can bet every state will be watching to see what happens." …California's move is by far the boldest and most consequential of any. California law requires at least 50 percent of the state's electricity to come from noncarbon-producing sources by 2030. …The building-code change is one dimension of a broader transition away from centralized power. …At the end of 2017, California was by far the nation's leader in installed solar capacity. Solar power provides almost 16 percent of the state's electricity, and the industry employs more than 86,000 workers. …The requirement is expected to add $8,000 to $12,000 to the cost of a home. "Our druthers would have been to have this delayed another two or three years," said Mr. Raymer of the building-industry group. But he was not surprised. "We've known this was coming," he said. "The writing was on the wall." For residential homeowners, based on a 30-year mortgage, the Energy Commission estimates that the standards will add about $40 to an average monthly payment, but save consumers $80 on monthly heating, cooling and lighting bills…. https://www.nytimes.com/2018/05/09/business/energy-environment/california-solar-power.html
2018-04-27. How windmills as wide as jumbo jets are making clean energy mainstream. By Stanley Reed, San Francisco Chronicle. Excerpt: …The biggest turbines in Osterild stretch more than 600 feet high. The largest rotor blades can reach 270 feet in length, comparable to the wingspan of an Airbus A380, the world's largest commercial plane. The price tag: More than $12 million. The monstrous scale has helped turn wind into a mainstream form of power. Larger turbines harness more wind, creating more energy. The biggest modern offshore turbines produce nearly 20 times as much power as ones developed three decades ago. The larger the size, the lower the cost of generating energy. In parts of northern Europe, wind is now a major power source. It accounts for 4 percent of overall global energy supply, according to the International Energy Agency. From those early Danish innovators, the industry has grown to be dominated by companies like Vestas Wind Systems and Siemens Gamesa Renewable Energy…. https://www.sfgate.com/business/article/How-windmills-as-wide-as-jumbo-jets-are-making-12870597.php
2018-04-16. Thin film converts heat from electronics into energy. By Brett Israel, UC Berkeley News. Excerpt: Yearly 70 percent of the energy produced in the United States each year is wasted as heat. Much of that heat is less than 100 degrees Celsius and emanates from things like computers, cars or large industrial processes. Engineers at the University of California, Berkeley, have developed a thin-film system that can be applied to sources of waste heat like these to produce energy at levels unprecedented for this kind of technology. The thin-film system uses a process called pyroelectric energy conversion, which the engineers' new study demonstrates is well suited for tapping into waste-heat energy supplies below 100 degrees Celsius, called low-quality waste heat. …The new results suggest that this nanoscopic thin-film technology might be particularly attractive for installing on and harvesting waste heat from high-speed electronics but could have a large scope of applications. …The research will be published April 16 in the journal Nature Materials. The research was supported, in part, by grants from the Army Research Office and the National Science Foundation…. http://news.berkeley.edu/2018/04/16/thin-film-converts-heat-from-electronics-into-energy/
2018-04-11. New technology could wean the battery world off cobalt. By Brett Israel, UC Berkeley News. Excerpt: Lithium-based batteries use more than 50 percent of all cobalt produced in the world. These batteries are in your cell phone, laptop and maybe even your car. About 50 percent of the world's cobalt comes from the Congo, where it's largely mined by hand, in some instances by children. But now, a research team led by scientists at the University of California, Berkeley, has opened the door to using other metals in lithium-based batteries, and have built cathodes with 50 percent more lithium-storage capacity than conventional materials. …The study will be published in the April 12 edition of the journal Nature. …In today's lithium-based batteries, lithium ions are stored in cathodes (the negatively charged electrode), which are layered structures. Cobalt is crucial to maintaining this layered structure. When a battery is charged, lithium ions are pulled from the cathode into the other side of the battery cell, the anode. The absence of lithium in the cathode leaves a lot of space. Most metal ions would flock into that space, which would cause the cathode to lose its structure. But cobalt is one of the few elements that won't move around, making it critical to the battery industry. In 2014, Ceder's lab discovered a way that cathodes can maintain a high energy density without these layers, a concept called disordered rock salts. The new study shows how manganese can work within this concept, which is a promising step away from cobalt dependence because manganese is found in dirt, making it a cheap element…. http://news.berkeley.edu/2018/04/11/new-technology-could-wean-the-battery-world-off-cobalt/
2018-03-31. Batteries included: Even huge Saudi solar farm will use them. By Brian Eckhouse and Mark Chediak, San Francisco Chronicle-SF Gate. Excerpt: The world's biggest-ever solar project — a $200 billion venture in Saudi Arabia — comes with a "batteries included" sticker that signals a major shift for the industry. SoftBank Group has partnered with the oil-rich Saudis to plan massive networks of photovoltaic panels across the sun-drenched desert kingdom. The project is 100 times larger than any other proposed in the world and features plans to store electricity for use when then sun isn't shining with the biggest utility-scale battery ever made. The daytime-only nature of solar power has limited its growth globally partly because the cost of batteries was so high. Utilities that get electricity from big solar farms still rely on natural gas-fired backup generators to keep the lights on around the clock. But surging battery supplies to feed electric-car demand have sent prices plunging, and solar developers from California to China are adding storage to projects like never before. "The future is pretty much hybrid facilities,'' said Martin Hermann, the CEO of 8minutenergy Renewables, a U.S. company that's expecting to include batteries in the vast majority of the 7.5 gigawatts of solar projects it's developing…. https://www.sfgate.com/business/article/Batteries-included-Even-huge-Saudi-solar-farm-12795344.php
2018-02-05. From Oil to Solar: Saudi Arabia Plots a Shift to Renewables. By Stanley Reed, The New York Times. Excerpt: DHAHRAN, Saudi Arabia — Life in Saudi Arabia has long been defined by the oil that flows from the kingdom. Over decades, the vast wealth it pumped out paid not just for gleaming towers and shopping malls but also for a government sector that employs a majority of working Saudis. Now, Saudi Arabia is trying to tie its future to another natural resource it has in abundance: sunlight. The world's largest oil exporter is embarking, under Prince Mohammed bin Salman, on an ambitious effort to diversify its economy and reinvigorate growth, in part by plowing money into renewable energy. The Saudi government wants not just to reshape its energy mix at home but also to emerge as a global force in clean power. …Saudi Arabia has talked a big game when it comes to renewables. It adopted ambitious targets for green power several years ago, but no major projects were carried out, and little changed. That is not unusual. …For the project announced on Monday, Riyadh received bids for the solar farm, which will be built in Sakaka, in northern Saudi Arabia, that rivaled the lowest ever submitted at auctions anywhere. At 2 to 3 cents per kilowatt-hour, a wholesale measure of electricity, solar power here would be below the cost of fossil fuel-generated electricity, Mr. Shehri said…. https://www.nytimes.com/2018/02/05/business/energy-environment/saudi-arabia-solar-renewables.html
2018-01-22. Chemists create tinted windows that also generate electricity. By Robert Sanders, UC Berkeley News. Excerpt: A new discovery by Berkeley researchers may soon bring us windows that automatically tint on a sunny day to block the heat while also generating electricity. Peidong Yang, a professor of chemistry and faculty scientist at Berkeley Lab, and his colleagues have tweaked the chemical structure of perovskite — a versatile material that already rivals silicon-based solar cells — so that the material turns from transparent to opaque when heated and also converts sunlight into electricity. The invention could lead to power-producing smart windows for buildings, cars and display screens, according to the authors of the study, who reported the development today in the journal Nature Materials…. http://news.berkeley.edu/story_jump/chemists-create-tinted-windows-that-also-generate-electricity/
2018-01-01. Fighting Climate Change, One Laundry Load at a Time. By Stanley Reed, The New York Times. Excerpt: COPENHAGEN — A Danish biotechnology company is trying to fight climate change — one laundry load at a time. Its secret weapon: mushrooms like those in a dormant forest outside Copenhagen. …Enzymes are also well suited to helping cut energy consumption. They are often found in relatively cool environments, like forests and oceans. As a result of that low natural temperature, they do not require the heat and pressure typically used in washing machines and other laundry processes. …So consumers can reduce the temperatures on their washing machines while ensuring their shirts stay lily white. Lowering the temperature on a washing machine cycle to cold water from 40 degrees Celsius (104 degrees Fahrenheit) reduces energy consumption by at least half, according to the International Association for Soaps, Detergents and Maintenance Products, an industry group…. https://www.nytimes.com/2018/01/01/business/energy-environment/climate-change-enzymes-laundry.html
2017-12-28. The Power of Water, Wind, and Solar (and Nothing Else). By Sarah Witman, Eos/AGU.

2017-12-15. What can Kodiak teach the world about renewable energy? A lot. By Rachel Waldholz, Alaska's Energy Desk, KTOO. Excerpt: …Kodiak [2nd largest island in the US] generates about 20 percent of its electricity from wind. …Since 2007, Kodiak has transformed its grid so that it now generates almost 100 percent of its power with renewable energy. The local electric co-op has managed to do that while keeping rates stable. In fact, the price of electricity in Kodiak has dropped slightly since 2000. It's a model with lessons for remote communities from the Arctic to the equator — and for cities on the big grids of the Lower 48, from New York to Houston…. [https://www.ktoo.org/2017/09/15/can-kodiak-teach-world-renewable-energy-lot/]

2017-11-30. Australia Powers Up the World's Biggest Battery — Courtesy of Elon Musk. By Adam Baidawi, The New York Times. Excerpt: ADELAIDE, Australia — The state of South Australia announced on Friday that it had powered up the world's biggest battery ahead of schedule: a feat already being heralded as one of this century's first great engineering marvels and a potential solution to the country's energy woes. The battery is the size of an American football field …capable of powering 30,000 homes, and its rapid deployment reflects the union of a blackout-prone state and a flashy entrepreneur, Elon Musk, the founder of Tesla Motors, who pledged to complete its construction in 100 days or do it for free. …Debate over the battery's potential has become intense. Federal lawmakers who favor fossil fuels argue that its impact is being exaggerated, while supporters gush that the state's embrace of Mr. Musk could change the future of energy in Australia — and the world. …South Australia has the highest electricity prices in the world. This imbalance of supply and demand has resulted in regular blackouts and astronomical bills for the state's 1.7 million residents. The high-capacity Tesla battery does not create energy, it just stores it. The state already invests in wind and solar energy. The battery would give it a bank of saved energy, which could ease pressure during periods of high demand and help better manage the electrical grid. "More than 40 percent of South Australia's electricity is coming from wind, which is good," said Tony Wood, an energy director at the Grattan Institute, a think tank. "But the consideration of how to integrate it — and manage that intermittency — wasn't so good."… https://www.nytimes.com/2017/11/30/world/australia/elon-musk-south-australia-battery.html
2017-08-23. Cyborg bacteria turn sunlight into useful chemicals. By Robert Sanders, UC Berkeley News. Excerpt: …To help humans capture more of the sun's energy than natural photosynthesis can, UC Berkeley scientists have taught bacteria to cover themselves in tiny, highly efficient solar panels to produce useful chemical compounds. Chemistry Professor Peidong Yang and Kelsey Sakimoto, a former graduate student now at Harvard University, worked with a naturally occurring, nonphotosynthetic bacterium, Moorella thermoacetica, which, as part of its normal respiration, produces acetic acid from carbon dioxide. They fed the bacteria chemicals that made them construct their own solar collectors, which were able to capture about 80 percent of sunlight's energy to make acetic acid. This is about four times more efficient than natural photosynthesis using chlorophyll, which captures sunlight to convert carbon dioxide and water into starch. Acetic acid is a versatile chemical that can be readily upgraded to a number of fuels, polymers, pharmaceuticals and commodity chemicals through complementary, genetically engineered bacteria. "Rather than rely on inefficient chlorophyll to harvest sunlight, I've taught bacteria how to grow and cover their bodies with tiny semiconductor nanocrystals," Sakimoto said. "These nanocrystals are much more efficient than chlorophyll and can be grown at a fraction of the cost of manufactured solar panels." The process is self-replicating and self-regenerating, making this a zero-waste technology. "Synthetic biology and the ability to expand the product scope of CO2 reduction will be crucial to poising this technology as a replacement, or one of many replacements, for the petrochemical industry," he said…. http://news.berkeley.edu/story_jump/cyborg-bacteria-turn-sunlight-into-useful-compounds/ 0 See also American Chemical Society video – https://www.acs.org/content/acs/en/pressroom/newsreleases/2017/august/cyborg-bacteria-outperform-plants-when-turning-sunlight-into-useful-compounds-video.html
2017-08-12. Chile's Energy Transformation Is Powered by Wind, Sun and Volcanoes. By Ernesto Londoño, The New York Times. Excerpt: …they draw steam from the earth at South America's first geothermal energy plant. With the ability to power roughly 165,000 homes, the new plant is yet another step in Chile's clean energy transformation. This nation's rapidly expanding clean energy grid, which includes vast solar fields and wind farms, is one of the most ambitious in a region that is decisively moving beyond fossil fuels. Latin America already has the world's cleanest electricity, having long relied on dams to generate a large share of its energy needs, according to the World Bank. But even beyond those big hydropower projects, investment in renewable energy in Latin America has increased 11-fold since 2004, nearly double the global rate, according to a 2016 report by the International Renewable Energy Agency, an intergovernmental organization. Chile, Mexico and Brazil are now among the top 10 renewable energy markets in the world…. https://www.nytimes.com/2017/08/12/world/americas/chile-green-energy-geothermal.html

2017-07-05. Floating Solar Farms Catch on in California. By Corey Binns, NRDC OnEarth. Excerpt: In Sonoma, California, the most important renewable resource will always be grapes. Sonoma's vineyards, framed by picturesque rolling green hills, produce some of the best wines on the planet; tourists flock to the region to sample the latest pinots and admire the scenery. "People like the rolling, grassy hills," says local resident Dale Roberts. But as principal engineer at the Sonoma County Water Agency, Roberts is focused on another homegrown renewable: clean energy. So behind the scenes in Sonoma, he's been busy "juicing" the landscape in a way that's quite different from the neighboring vintners' activities. To be specific, Roberts and his colleagues have begun to launch floating solar panels on six of the agency's ponds, which hold recycled water saved for irrigation during drought years. When all panels are up and running, by the end of 2018, the project is expected to generate 13 megawatts―or 23,000 megawatt-hours of energy in a year, enough to power 3,500 homes in the area. A similar project has begun on San Diego's 200-acre Olivenhain Reservoir. There, 24,000 solar panels will cover a sliver of the reservoir's surface and make 144,000 megawatt-hours of power annually, enough to run 21,500 homes…. https://www.nrdc.org/stories/floating-solar-farms-catch-california
2017-06-26. World's Largest Wind Turbine Would Be Taller Than the Empire State Building. By Annie Sneed, Scientific American. Excerpt: Wind energy is soaring in the U.S.; the nation's renewable energy capacity has more than tripled in the past nine years, and wind and solar power are largely responsible. Now businesses want to harness even more wind energy, at a cheaper price—and one of the best ways to lower cost is to build bigger turbines. That's why an alliance of six institutions led by researchers at the University of Virginia are designing the world's largest wind turbine at 500 meters tall—almost a third of a mile high, and about 57 meters taller than the Empire State Building. …The team also envisions these gigantic structures standing at least 80 kilometers offshore, where winds tend to be stronger and where people on land cannot see or hear them, according to Loth. But powerful storms hit such places—off the U.S. east coast in the Atlantic Ocean, for example—so Loth's team faced the quandary of creating something massive that is also relatively lightweight and still resilient in the face of hurricanes. To tackle the problem, the researchers looked to one of nature's own design solutions: palm trees. "Palm trees are really tall but very lightweight structurally, and if the wind blows hard, the trunk can bend," Loth says. "We're trying to use the same concept—to design our wind turbines to have some flexibility, to bend and adapt to the flow."… https://www.scientificamerican.com/article/world-rsquo-s-largest-wind-turbine-would-be-taller-than-the-empire-state-building/
2017-05-26. Batteries could be latest clean technology to get California boost. By David R. Baker, San Francisco Chronicle. Excerpt: Ten years ago, California started giving homeowners and businesses rebates to go solar, hoping to kick-start an industry. It worked. Now, some state officials want to do the same thing with batteries. Legislation from state Sen. Scott Wiener, D-San Francisco, would create a 10-year incentive program for energy storage, handing out rebates to people who want to install batteries in their businesses or basements. The rebates would shrink over time, as the cost of a still-expensive technology declines. That approach mimics the California Solar Initiative, the state rebate program that began in 2007. Many credit the initiative, which issued declining rebates until its $2.17 billion budget was spent, with helping make solar power mainstream in California — and creating businesses and jobs along the way…. http://www.sfchronicle.com/business/article/Batteries-could-be-latest-clean-technology-to-get-11174650.php
2017-05-18. State hits renewable record. By Dominic Fracassa, San Francisco Chronicle. Excerpt: …Early Saturday afternoon, renewable sources produced a record 67.2 percent of the electricity on the portion of the state's power grid controlled by the California Independent System Operator. That figure does not include large hydropower facilities, which added another 13.5 percent. Based in Folsom, the ISO runs 80 percent of the state's grid. More than half of the renewable energy flowing across the grid at that moment on Saturday came from large solar facilities and wind farms. The ISO's numbers do not even account for electricity from rooftop solar arrays. …"The fact that the grid can handle 67 percent renewable power from multiple sources — it's a great moment, and it shows the potential we have," said Sachu Constantine, the director of policy at the Center for Sustainable Energy, a nonprofit clean energy advisory firm in Berkeley. …California law requires utilities to get 33 percent of their electricity from renewable sources by 2020, rising to 50 percent by 2030. Last year, California's three large electric utilities collectively got 32.3 percent of their electricity from renewables. (Neither the state requirement nor the 2016 figure includes large hydropower facilities.)… http://www.sfgate.com/business/article/State-breaks-another-renewable-energy-record-11156443.php
2017-05-02. The Solutions Project.
The Solutions Project is dedicated to achieving 100% renewable energy worldwide. A world powered by the wind, water, and sun is not only possible – it's already happening…. http://www.thesolutionsproject.org/
See also:
Introduction to The Solutions Project (graphic)
Power Demand by Generator (graphic)
Scientific American article by Mark Jacobson
National Geographic: A Blueprint for a Carbon-Free World
Companies committed to 100% renewable power – http://re100.org/
2017-05-02. Drawdown. "Drawdown" book and website presents an extensive array of impactful "no regrets" solutions—actions that make sense to take regardless of their climate impact since they have intrinsic benefits to communities and economies, improving lives, creating jobs, restoring the environment, enhancing security, generating resilience, and advancing human health. In the book, each solution is measured and modeled to determine its carbon impact through the year 2050, the total and net cost to society, and the total lifetime savings (or cost)…. http://www.drawdown.org/solutions
2017-04-14. Germany Strikes Offshore Wind Deals, Subsidy Not Included. By Stanley Reed, The New York Times. Excerpt: LONDON — European governments have spent large sums of money in recent years subsidizing giant offshore wind projects in hopes of creating a clean source of energy that could eventually pay for itself. Now that moment may be here — and a lot sooner than expected. On Thursday, the Danish company Dong Energy, the largest offshore wind developer, won the right to build two large wind projects in the German North Sea with no government subsidies — a highly symbolic first for the industry. The company will receive the revenues from the electricity generated by the wind farms. …In a news release, Dong cited several factors that underpinned its bids. By the time the projects are completed in 2024, the company said, it expects turbine makers to offer a new generation of machines almost double the size of the largest current models. In recent years, turbine makers like General Electric in the United States, Vestas in Denmark and Siemens in Germany have produced larger and more powerful machines up to 600 feet high. That means more power can be produced by fewer windmills, reducing costs. …Dong also said that the new sites offered very high average wind speeds and that it can combine the operations with others in the area, further lowering costs. In addition, Dong assumes that electricity prices will rise from current levels, about 40 euros per megawatt-hour. …The biggest uncertainty may be future electricity prices. Dong, without disclosing precise figures, says it expects power prices to rise in Europe as nuclear and coal-fired power plants are retired, increasing demand for new sources. Analysts, though, say that fast-growing renewable energy sources like wind and solar may bring electricity prices down. …A small wind farm off Rhode Island began generating power last year — a first for the United States — and Dong is working on projects off the country's east coast…. https://www.nytimes.com/2017/04/14/business/energy-environment/offshore-wind-subsidy-dong-energy.html

2017-03-06. New Materials Could Turn Water into the Fuel of the Future. By Dan Krotz, Berkeley Lab News Center. Excerpt: Scientists at the Department of Energy's Lawrence Berkeley National Laboratory (Berkeley Lab) and the California Institute of Technology (Caltech) have—in just two years—nearly doubled the number of materials known to have potential for use in solar fuels. They did so by developing a process that promises to speed the discovery of commercially viable generation of solar fuels that could replace coal, oil, and other fossil fuels…. http://newscenter.lbl.gov/2017/03/06/new-materials-could-turn-water-into-the-fuel-of-the-future/

2017-03-02. Cities Smarten Up and Go Green. By Isabel Seifert-Dähnn, Marianne Millstein, and Per Gunnar Røe, EoS Earth & Space News (AGU). Excerpt: …In October 2016, the Oslo Centre for Interdisciplinary Environmental and Social Research (CIENS) invited participants to a 1‐day conference in Oslo, Norway. Approximately 80 attendees, including urban planners and entrepreneurs, participated in discussions of the societal potential for and implications of smart and green urban development trends. Strategies like green‐blue infrastructure—that is, vegetation aligned with urban water bodies—have proven to positively impact human health, contribute to good urban water management, and ameliorate the negative consequences of climate change by absorbing excess rainwater runoff or providing a cooling effect during warm periods…. https://eos.org/meeting-reports/cities-smarten-up-and-go-green

2017-02-09. Almost 90% of New Power in Europe from Renewable Sources in 2016. By Adam Vaughn, The Guardian. Excerpt: Renewable energy sources made up nearly 9/10 of new power added to Europe's electricity grids last year, in a sign of the continent's rapid shift away from fossil fuels. But industry leaders said they were worried about the lack of political support beyond 2020, when binding EU renewable energy targets end. Of the 24.5 GW of new capacity built across the EU in 2016, 21.1 GW – or 86% – was from wind, solar, biomass and hydro. That eclipsed the previous high-water mark of 79% in 2014. For the first time, wind farms accounted for more than half of the capacity installed, the data from trade body WindEurope showed. Wind power overtook coal, to become the EU's 2nd largest form of power capacity after gas. However, due to the technology's intermittent nature, coal still meets more of the bloc's electricity demand…. https://www.theguardian.com/environment/2017/feb/09/new-energy-europe-renewable-sources-2016

2016-12-16. Beijing, Bracing for 5 Days of Heavy Pollution, Issues Red Alert. By Jane Perez, The New York Times. Excerpt: BEIJING — A thick layer of deep gray smog swept into Beijing on Friday afternoon, bringing what the authorities said would be five days of the worst air pollution in a year. The city issued its first red alert for air pollution of 2016, the most severe notice in a four-tier system, requiring schools to close and half of all privately owned cars to stay off the roads. …The geography of Beijing makes it especially vulnerable to bad air. The city is bordered to the south and east by the coal-consuming industries that emit pollutants, and to the north and west by mountains that trap the emissions. Greenpeace urged the Chinese government to accelerate the transition to cleaner energy. "As Beijing braces for five days of serious air pollution, the culprits are in clear sight — coal-burning heavy industry," said Dong Liansai, a Greenpeace campaigner…. http://www.nytimes.com/2016/12/16/world/asia/beijing-air-pollution.html

2016-12-15. Are We Entering the Photovoltaic Energy Era? By John Fialka, ClimateWire, reprinted by Scientific American. Excerpt: …Nations from all regions reported to the International Energy Agency for the first time that their markets for solar-generated electricity were growing. According to a "snapshot" of this spurt of activity released by the Paris-based agency, nations in Africa, the Middle East, Latin America, and South and Southeast Asia reported the world market for "PV," as it's commonly called, is setting a variety of records. It grew by 25 percent in 2015 as the price for solar panels, the basic unit needed to make electricity, continues a stunning eight-year drop. …Since 2008, the price of solar panels has dropped almost 80 percent, and the main reason for that, according to the IEA, is China. … Some large U.S. panel manufacturers have been pushed into bankruptcy, and others appear to be heading in that direction, judging from the dramatic plunge in their stock prices. According to U.S. Department of Energy experts and reports, the remaining two large American panel makers are now outsold by at least six Chinese competitors. China produces 40 percent of the world's panels versus 20 percent by U.S. companies, and it is continuing to expand its lead. …In the United States, for example, electric utilities are now the nation's largest customers for solar panels, constituting 60 percent of the market that was, until recently, dominated by homeowners and comm ercial buyers of rooftop solar installations…. https://www.scientificamerican.com/article/are-we-entering-the-photovoltaic-energy-era/

2016-12-15. California to Regulate Energy Use of Desktop Computers and Monitors. By Tatiana Schlossberg, The New York Times. Excerpt: Computers, long a symbol of the digital age, are now moving into a more earth-friendly future: California's state energy agency voted unanimously Wednesday to approve new regulations for energy efficiency in desktop computers and monitors. …Computers use more energy than many other consumer electronics — the electricity used to power all of the computers in the country is the equivalent of the output of 30 large power plants emitting 65 million metric tons of carbon dioxide equivalent every year, according to estimates from the Natural Resources Defense Council…. http://www.nytimes.com/2016/12/15/science/california-new-computer-energy-rules.html

2016-12-06. 100% renewable is just the beginning. By Urs Hölzle, Senior Vice President of Technical Infrastructure, Google. Excerpt: …in 2017 Google will reach 100% renewable energy for our global operations — including both our data centers and offices. This is a huge milestone. We were one of the first corporations to create large-scale, long-term contracts to buy renewable energy directly; we signed our first agreement to purchase all the electricity from a 114-megawatt wind farm in Iowa, in 2010. Today, we are the world's largest corporate buyer of renewable power, with commitments reaching 2.6 gigawatts (2,600 megawatts) of wind and solar energy [mostly wind]. That's bigger than many large utilities and more than twice as much as the 1.21 gigawatts it took to send Marty McFly back in time…. https://www.google.com/green/projects/announcement-100/

2016-11-07. Major advance in solar cells made from cheap, easy-to-use perovskite. By By Robert Sanders, UC Berkeley Media relations. Excerpt: Solar cells made from an inexpensive and increasingly popular material called perovskite can more efficiently turn sunlight into electricity using a new technique to sandwich two types of perovskite into a single photovoltaic cell. Perovskite solar cells are made of a mix of organic molecules and inorganic elements that together capture light and convert it into electricity, just like today's more common silicon-based solar cells. Perovskite photovoltaic devices, however, can be made more easily and cheaply than silicon and on a flexible rather than rigid substrate. The first perovskite solar cells could go on the market next year, and some have been reported to capture 20 percent of the sun's energy. In a paper appearing online today in advance of publication in the journal Nature Materials, University of California, Berkeley, and Lawrence Berkeley National Laboratory scientists report a new design that already achieves an average steady-state efficiency of 18.4 percent, with a high of 21.7 percent and a peak efficiency of 26 percent. "We have set the record now for different parameters of perovskite solar cells, including the efficiency," said senior author Alex Zettl, a UC Berkeley professor of physics, senior faculty member at Berkeley Lab and member of the Kavli Energy Nanosciences Institute. "The efficiency is higher than any other perovskite cell – 21.7 percent – which is a phenomenal number, considering we are at the beginning of optimizing this." "This has a great potential to be the cheapest photovoltaic on the market, plugging into any home solar system," said Onur Ergen, the lead author of the paper and a UC Berkeley physics graduate student…. http://news.berkeley.edu/2016/11/07/major-advance-in-solar-cells-made-of-cheap-easy-to-use-perovskite/

2016-11-03. Batteries That Make Use of Solar Power, Even in the Dark. By Stanley Reed, The New York Times. Excerpt: HARTWELL, ENGLAND — A new cash crop has sprung up on Nicholas Beatty's enchanting farm near here. Rows of gray solar panels range over about 25 acres, turning sunlight into electricity, as dog-size muntjac deer hop by. The panels themselves, trouble-free money earners that feed into the electric grid, are no longer unusual on farms in Britain or other countries. What's new in Mr. Beatty's field is a hulking 40-foot-long shipping container. Stacked inside, in what look like drawers, are about 200 lithium-ion cells that make up a battery large enough to store a substantial portion of the electricity the solar farm puts out. …Power prices in Britain and elsewhere rise and fall, sometimes strikingly, during the day and over the year, depending on the supply and demand. By storing power in the battery, Mr. Beatty can feed it into the grid when prices are high. …Mr. Beatty is one of many entrepreneurs and businesses trying to play the fast-shifting electric power landscape. The global effort to combat climate change is forcing what had been an old-line business to evolve. Polluting, coal-fired power stations are closing, while clean energy sources like wind and solar are growing fast…. http://www.nytimes.com/2016/11/03/business/energy-environment/batteries-that-make-use-of-solar-power-even-in-the-dark.html

2016-10-31. No One Saw Tesla's Solar Roof Coming. By Tom Randall, Bloomberg. Excerpt: Elon Musk just showed us the grand unification of Tesla: Fast cars, big batteries, and a stunning solar rooftop. …try as I could as we walked in, I didn't see anything that looked like it could carry an electric current. If anything, the slate and Spanish clay roofs looked a bit too nice for a television set. This is the future of solar, Musk proclaimed. "You'll want to call your neighbors over and say 'check out the sweet roof.' It's not a phrase you hear often." The roof tiles are actually made of textured glass. From most viewing angles, they look just like ordinary shingles, but they allow light to pass through from above onto a standard flat solar cell. The plan is for Panasonic to produce the solar cells and for Tesla to put together the glass tiles and everything that goes along with them…. https://www.bloomberg.com/news/articles/2016-10-31/no-one-saw-tesla-s-solar-roof-coming

2016-10-03. In a dramatic move, Trudeau says Canada will put a price on carbon. By Wayne Kondro, Science Insider (AAAS). Excerpt: Having campaigned on a promise to reduce Canada's carbon footprint, Prime Minister Justin Trudeau today took a step toward that goal by announcing that his government will impose a pan-Canadian price on carbon, even if that means he must trample on reluctant provincial governments. But some critics say Trudeau's move doesn't go far enough, and three top provincial environment ministers protested the decision by walking out of a high-level meeting today. With federal, provincial, and territorial environment ministers meeting in Montreal, Canada, to hammer out a national carbon reduction plan, Trudeau dropped a bombshell on their negotiations. He announced to the House of Commons that Ottawa will impose a $7.62 per metric ton minimum tax on carbon commencing in 2018, which will rise by $7.62 each year until it reaches $38.11 per metric ton in 2022. …British Columbia and Alberta have already introduced modest carbon taxes; Ontario and Quebec have embryonic cap-and-trade systems that allow polluters to buy and sell a limited number of emissions permits…. http://www.sciencemag.org/news/2016/10/dramatic-move-trudeau-says-canada-will-put-price-carbon

2016-08-18. A Danish Wind Turbine Maker Harnesses Data in a Push to Stay Ahead. By Stanley Reed, The New York Times. Excerpt: AARHUS, Denmark — A project to install hundreds of wind turbines in the Fosen peninsula area of Norway at one point was shelved as unfeasible. The strong breezes that whip off the sea can shift and swing unpredictably, while the soaring cliffs and steep drop-offs create turbulence that wears out expensive equipment. The venture was rescued with a lot of help from the mathematical calculations of Vestas Wind Systems, a Danish wind power company. …Producing wind power is also getting cheaper. In some parts of the world, like India, setting up a wind farm to power a factory or a town nearby can even be more practical than conventional methods like building a natural gas pipeline. It is competitive with fossil fuels even in oil-rich places like the Texas Panhandle in the United States, the company's largest market. Under favorable circumstances, Mr. Vos pegs Panhandle wind costs at about $29 a megawatt-hour, a wholesale measurement, over the life of a project, compared with $33 a megawatt-hour for a new gas-fired plant in the United States. …Vestas has been refining mathematical techniques to predict the speed, variability and other characteristics of wind for more than a decade. … http://www.nytimes.com/2016/08/19/business/energy-environment/denmark-vestas-wind-renewable-energy.html

2016-07-27. Solar plane's arrival highlights UAE's clean-energy push. By Adam Schreck, Associated Press. Excerpt: United Arab Emirates…OPEC's fourth biggest oil producer…has emerged as an unlikely champion of clean energy. One way is by backing the Solar Impulse 2 solar plane, which ended its groundbreaking round-the-world flight on Tuesday in Abu Dhabi. …Dubai, the country's cosmopolitan commercial hub, last month picked an Emirati-Spanish consortium to develop the third phase of what is slated to become the world's biggest solar park. The winning bid for the 800-megawatt phase of the project came in at an industrywide record low cost of 2.99 U.S. cents per kilowatt-hour. …Dubai aims to generate a quarter of its power from clean-energy sources by 2030 and 75 percent by 2050. It is even looking into the feasibility of tapping geothermal energy, possibly for use in the energy-intensive desalination process the UAE uses to satisfy much of its water needs. …Masdar is probably best known as the developer of Masdar City, a clean-energy showcase community being built near Abu Dhabi's main airport. …It also houses the global headquarters of the International Renewable Energy Agency, a 144-member organization founded in 2009. Its member countries include Israel, which sends delegates to the group's meetings and hopes to open an office in the Emirates even though the countries have no formal diplomatic relations…. http://www.sfgate.com/business/technology/article/Solar-plane-s-arrival-highlights-UAE-s-8419621.php

2016-07-19. How Renewable Energy Is Blowing Climate Change Efforts Off Course. By Eduardo Porter, The New York Times. See also 2016-07-19. A note from the GSS Director. Excerpt: …Germany, Europe's champion for renewable energy, …eliminated an open-ended subsidy for solar and wind power and put a ceiling on additional renewable capacity. Germany may also drop a timetable to end coal-fired generation, which still accounts for over 40 percent of its electricity, according to a report leaked from the country's environment ministry. Instead, the government will pay billions to keep coal generators in reserve, to provide emergency power at times when the wind doesn't blow or the sun doesn't shine. …Renewable sources are producing temporary power gluts from Australia to California, driving out other energy sources that are still necessary to maintain a stable supply of power. In Southern Australia, where wind supplies more than a quarter of the region's power, the spiking prices of electricity when the wind wasn't blowing full-bore pushed the state government to ask the power company Engie to switch back on a gas-fired plant that had been shut down. But in what may be the most worrisome development in the combat against climate change, renewables are helping to push nuclear power, the main source of zero-carbon electricity in the United States, into bankruptcy. …The economics of nuclear energy are mostly to blame. It just cannot compete with cheap natural gas. …Displacing nuclear energy clearly makes the battle against climate change more difficult…. http://www.nytimes.com/2016/07/20/business/energy-environment/how-renewable-energy-is-blowing-climate-change-efforts-off-course.html 0

2016-07-15. Grid can't yet handle the heat as state hits solar power record. By David R. Baker, San Francisco Chronicle. Excerpt: …The output from solar plants peaks at midday, stays close to that level for several hours and then tails off sharply in late afternoon. California's wind farms produce most of their electricity from late afternoon into the night. Electricity demand, meanwhile, tends to hit its daily peak around 6 p.m. — just as solar power is fading and wind is still revving up. To fill the gap, the state relies on power plants that burn natural gas, plants that can ramp their output up and down quickly. Utilities like Pacific Gas & Electric Co. also offer customers incentives to use less power, through measures such as turning off lights, during the critical afternoon hours. On Friday, for example, PG&E asked some customers to power down devices between 2 and 7 p.m…. http://www.sfgate.com/business/article/As-heatwave-bakes-CA-solar-sets-a-big-record-8379331.php [Note from GSS Director: I wonder if incentives could be made for electricity consumers to purchase battery storage systems that could be charged up during the peak solar production hours, whether they have photovoltaic systems or not?]

2016-07-02. Diablo Canyon closure shows California's power grid is changing fast. By David R. Baker, San Francisco Chronicle. Excerpt: When Diablo opened in 1985, big plants produced large amounts of electricity and fed it to a grid where power basically flowed one way, from generator to customer. Think of water pouring through a network of pipes to numerous taps: Utilities controlled the whole flow, from source to sink. Now, many businesses and homeowners produce their own energy. A solar array is installed in PG&E's territory every six minutes. Many generate more electricity than they need during the day, feeding the excess b ack onto the grid. Huge amounts of solar power flood the grid at midday, falling off sharply in late afternoon. Wind power surges at night. Power flows fluctuate with the weather. …Nuclear plants of Diablo's generation were designed to ramp up to full throttle and stay there day and night, providing "baseload" power for the grid. But that, increasingly, is not what California needs. "We're transitioning, clearly, to a distributed system where you rely less and less on those big resources and more on distributed resources," said Stephen Berberich, CEO of the California Independent System Operator, which manages the grid. …community choice also gives Californians a new option for buying power…. http://www.sfchronicle.com/business/article/Diablo-Canyon-closure-shows-California-s-power-8337353.php

2016-06-20. As Wind Power Lifts Wyoming's Fortunes, Coal Miners Are Left in the Dust. By Coral Davenport, The New York Times. Excerpt: …In Wyoming, the country's biggest coal-producing state, the energy landscape is transforming along with the nation's, but in a state of 584,000 people, that change is happening at hyperspeed. …The new positions and financial opportunities offered by wind and other new-energy industries are not replacing all the jobs going up in coal smoke. …The thousands of coal workers who will probably lose their jobs do not necessarily have the technical skills to operate wind farms. In any case, new wind jobs will number in the hundreds, not the thousands. …Today, about 66 percent of the electricity in the United States is produced by coal and natural gas, and just 7 percent is produced by renewable sources such as wind and solar. But market forces and government regulations are rapidly changing that picture. …"There's enough wind in Wyoming to power the entire country," said Michael Goggin, the senior director of research at the American Wind Energy Association…. http://www.nytimes.com/2016/06/20/us/as-wind-power-lifts-wyomings-fortunes-coal-miners-are-left-in-the-dust.html

2016-06-13. Solar Power Plants are the Future of Texas Power. By Mike Jacobs, Union of Concerned Scientists. Excerpt: Something unprecedented just happened on the renewable energy front in Texas that is likely to reverberate in energy markets across the country. ERCOT, the entity that manages the flow of electric power to some 24 million Texas customers, …has posted its predictions of where the state will be able to find the cheapest electricity over the next 15 years. And here's the part that marks a momentous tipping point: solar power emerged as a clear economic winner in the state in all seven scenarios. In other words, ERCOT is saying that the price of solar power in Texas is now low enough that it predicts no other power plant types will be built. …this happened in Texas, where competition to supply electricity is unfettered, and existing power plants have no guarantees or privileged status. …By 2031, ERCOT predicts that between 14,500 MW and 27,200 MW worth of new solar farms will be built. Under such a scenario, solar's share of the Texas grid would rise from under 5 percent to 15 percent. …in the political realm, Texas is leading the court fight against the federal carbon reduction requirements, known as the Clean Power Plan. But this stance is rendered purely symbolic when Texas' own deregulated market is moving the state rapidly towards the same clean-energy outcome. … http://blog.ucsusa.org/mike-jacobs/texas-solar-power-plants

2016-06-03. A Suburban Experiment Aims for Free Energy. By Diane Cardwell, The New York Times. Excerpt: FONTANA, Calif. — …a large-scale testing ground for an energy system of the very near future. With a combination of rooftop solar panels, smart thermostats, advanced water heaters and other high-efficiency features, the homes are all built with a similar goal: to make at least as much energy as they use over a year. It's a concept known as zero net energy, and the cluster of homes here represents one of the nation's largest experiments to see if zero net energy can be put into wider use. "It's not that it cannot be done," said Ram Narayanamurthy, technical executive at the Electric Power Research Institute, a nonprofit utility-funded group that is conducting the study. "The question that we're trying to answer is, 'Can it be done for everyone?'" That question has particular urgency in California, whose goal is that all new homes be net-zero or the equivalent by 2020. …Denver is a leading market, with thousands of zero-energy homes on the way in developments like Stapleton and Sterling Ranch…although there are many others in New England, New York and the Carolinas…. http://www.nytimes.com/2016/06/04/business/energy-environment/solar-power-energy-efficient-net-zero.html

2016-05-20. New Solar Plants Generate Floating Green Power. By Erica Goode, The New York Times. Excerpt: An expanse of blue solar panels stretches across part of the Yamakura Dam reservoir in Japan's Chiba Prefecture. In two years, if construction goes as planned, 50,904 panels will float atop the reservoir, generating an estimated 16,170 megawatt hours annually, enough electricity to power almost 5,000 homes, according to Kyocera, the company building the solar plant. …Unlike most land-based solar plants, floating arrays can also be hidden from public view, a factor in the nonprofit Sonoma Clean Power Company's decision to pursue the technology. "Sonoma County boasts some of the most beautiful rolling hills, and people don't want to see them covered by solar panels," said Rebecca Simonson, a senior power analyst for the renewable energy developer, …. The floating arrays have other assets. They help keep water from evaporating, making the technology attractive in drought-plagued areas, and restrict algae blooms. And they are more efficient than land-based panels, because water cools the panels. …The Far Niente winery in Oakville, Calif., was an early adopter of floating solar panels, placing 994 on pontoons over an irrigation pond in 2008. Greg Allen, a winemaker at Far Niente who is a mechanical engineer by training, said the company was interested in solar power and wanted to eliminate 100 percent of their energy costs. …another 1,302 solar panels installed on land. The system is expected to pay for itself by 2020 or sooner, Mr. Allen said. …putting the panels on water saved vineyard space, and the floating system, combined with a solar array on land, generates up to 477 kilowatts of electricity at peak production. …Inhabitants of the pond seem unperturbed, he added. "The fish are happy, the frogs are happy, the ducks came back," he said. "It's a very healthy pond."… http://www.nytimes.com/2016/05/24/science/solar-power-floating-on-water.html

2016-02-10. Burlington, Vermont Becomes First U.S. City to Run On 100% Renewable Electricity. By Anastasia Pantsios, EcoWatch. Excerpt: Burlington, Vermont is that state's largest city, with a population of 42,000 people. It describes itself as "forward-thinking" which is what you'd expect from a city tha t once elected Senator Bernie Sanders as its mayor. So it's no surprise that it recently became the first U.S. city of any decent size to run entirely on renewable electricity. …The city's publicly owned utility, the Burlington Electric Department (BED), says in its mission statement, "BED will continue to be a leader in sustainability by producing power that is as clean and as locally produced as possible. BED will continue to treat the environment with the utmost respect and will continue to influence decisions and public policy that enhance environmental quality, the use of renewable resources, and the sustainability of Burlington." The city lives up to that mission by acquiring its energy in diverse ways, including biomass, hydroelectric, solar and wind. Its biggest power generator is hydro, which the city acquires from dams both locally and elsewhere in the region. Its biomass facility, the McNeil generating station, provides another 30 percent of its power. It runs on burning wood chips, although it can run on natural gas or oil on an interruptible basis. The wood chips are the residue of the region's logging industry and come primarily from within 60 miles of the city, reducing transportation costs. Wind turbines and solar panels provide another 20 percent of its electricity…. http://ecowatch.com/2015/02/10/brlington-runs-on-100-percent-renewable-energy

2016-02-03. Articles on sustainable energy projects. …from Bloomberg Business and The Guardian.


2016-01-02. Electrifying India, With the Sun and Small Loans. By Max Bearak, The New York Times. Excerpt: …Mr. Prasad, an agent for Solar Electric Light Company, or Selco, was selling a panel and battery that would power three lights and an attached socket for phone charging for approximately 12,800 rupees, or $192. …The idea behind Selco, and other companies like it, is to create a business model that will help some of the 1.2 billion people in the world who don't have electricity to leapfrog the coal-dependent grid straight to renewable energy sources. About a quarter of the world's off-the-grid people, or 300 million or so, live in India, mostly in remote, rural communities … or in informal urban settlements…. http://www.nytimes.com/2016/01/03/business/energy-environment/electrifying-india-with-the-sun-and-small-loans.html

2015-12-21. American wind power breezes past 70-gigawatt milestone. By AWEA, national trade association of the U.S. wind energy industry. Excerpt: …American wind power just passed the 70 gigawatt (GW) mark, meaning enough wind turbine capacity is now installed to supply over 19 million typical American homes with low-cost electricity. …"This American wind power success story just gets better. There's now enough wind power installed to meet the equivalent of total electricity demand in Oklahoma, Nebraska, Kansas, Colorado and Wyoming," said Tom Kiernan, CEO of the American Wind Energy Association (AWEA). "Wind energy is the biggest, fastest and cheapest way we can cut carbon pollution here in the U.S., and as wind power grows, so will savings for American families and businesses all across the country." Wind power crossed the 50 GW and 60 GW thresholds in 2012, …There are currently over 50,000 operating wind turbines in the U.S., at more than 980 utility-scale wind farms across 40 states and Puerto Rico. American wind power began this year with a capacity of 65,877 MW, with 956 utility-scale wind projects in 39 states and Puerto Rico, and continues to add more this month, which will push the 2015 total well above the 70,000 MW (70 GW) being announced today. …The cost of wind-generated electricity has fallen 66 percent in six years. …The Department of Energy's recent Wind Vision report says U.S. wind energy is poised to double from nearly five percent of U.S. electricity today to 10 percent by 2020, and double again to 20 percent by 2030. The report found that hitting that target could create 380,000 American jobs…. http://www.awea.org/MediaCenter/pressrelease.aspx?ItemNumber=8255

2015-12-05. Community Choice Energy: Power to the People! …video from UNFCCC COP21 side event. http://www.iisd.ca/climate/cop21/enbots/5dec.html#event-2 or https://vimeo.com/147996861

2015-11-06. Fact Sheet: Jobs in Renewable Energy and Energy Efficiency (2015). Environmental and Energy Study Institute (EESI). Excerpt: …The Ecotech Institute used the Bureau of Labor Statistics definition of a green job to calculate the number of clean job openings in 2014. The organization found a 13 percent increase in clean job openings from 2013 to 2014, from 3.6 million clean job openings in 2013 to 3.8 million openings in 2014. The institute estimates that there were 1.2 million clean job openings in the first three months of 2015…. http://www.eesi.org/papers/view/fact-sheet-jobs-in-renewable-energy-and-energy-efficiency-2015

2015-11-02. World's largest floating windfarm gets green light in Scotland. By Matt Mace, Guardian Environment Network. Excerpt: Hywind Scotland project will see deployment of five floating turbines off coast of Peterhead, capable of powering 20,000 homes, reports edie.net. …The Scottish government has granted consent for the world's largest floating offshore windfarm to be developed off the coast of Peterhead. Oil and gas giant Statoil will build a 30MW pilot park consisting of five floating 6MW turbines, which could power nearly 20,000 homes. The project will be the UK's first ever floating windfarm development, with construction set to start next year. Statoil's executive vice president for new energy solutions, Irene Rummelhoff, said: "Floating wind represents a new, significant and increasingly competitive renewable energy source…. http://www.theguardian.com/environment/2015/nov/02/worlds-largest-floating-windfarm-gets-green-light-in-scotland

2015-10-25. Energy Storage Industry Gaining Momentum. By Diane Cardwell, The New York Times. Excerpt: …As energy policies, technologies and markets shift to encourage the growth of renewable power plants, rooftop solar and decentralized systems like microgrids, storage is gaining more investment and interest while regulators are moving to require its inclusion in renewable energy developments and wholesale electricity markets. …Whether to smooth out variations in the output from wind and solar farms, feed power to the grid at times of peak demand or store it for use when renewable plants or the grid go down, utilities, islands and big institutions like the military are experimenting with different battery systems and chemistries. …Battery storage systems are still expensive — running more than $500 per kilowatt-hour installed, a price that government agencies estimate must fall to roughly $100 to $150 to spur widespread adoption. But they already make financial sense for certain customers in expensive markets like New York and California, as well as for utilities in states with high concentrations of wind and solar, said Paul Albertus, a program director who focuses on energy storage at the Advanced Research Projects Agency-Energy. …National Grid is planning to work with Vionx in battery installations early next year at a high school with a wind turbine and at a solar farm the utility owns in Massachusetts…. http://www.nytimes.com/2015/10/26/business/energy-environment/energy-storage-industry-gaining-momentum.html

2015-10-09. A Bright Future. …a book review written by Amory B. Lovins about Philip Warburg's book "Harness the Sun — America's Quest for a Solar-Powered Future. …a book review written by Amory B. Lovins about Philip Warburg's book "Harness the Sun — America's Quest for a Solar-Powered Future. The review is inspiring and restorative of optimism that we can emerge from the dark age of fossil fuel energy systems. Excerpts:
"…And while solar power added 32% of new U.S. generating capacity in 2014, in 2013 alone, China added more photovoltaic (PV) capacity than the United States has added since Bell Laboratories unveiled the first modern solar cell in 1954."
"…The solar industry's pace drives and is driven by steeply falling prices (low prices make us buy more PVs, so they get cheaper, so we buy more, and so on). Spurred by German success, which inspired massive Chinese production, solar modules went on a price path akin to sneakers, falling more than 100-fold since 1975 and by 80% just in the past 5 years."
"…a study conducted by National Renewable Energy Laboratory (N REL) that claims that in order to supply 100% of America's power needs from the sun, solar installations would need to be erected on ~0.6 percent of the country's total land area."
…"utility-scale solar, now averaging under a nickel per kilowatt-hour, generally beats gas plants' lifetime cost even without valuing carbon or the volatility of gas prices. It's true that this estimate includes a federal solar subsidy (which is set to fall from 30% to 10% after 2016), but permanent subsidies for nonrenewable energy sources are generally larger."
…"ground-mounted PVs "blanket" up to half the land they occupy, but as he mentions later on, nearly all their total land use can be simultaneously used for livestock grazing, wildlife habitat, or other functions."
If you are AAAS member and can login to the website, you can see the full review at http://www.sciencemag.org/content/350/6257/169.1.full

2015-09-30. Price of Solar Energy in the United States Has Fallen to 5¢/kWh on Average. By Jon Weiner, News Center, Lawrence Berkeley Lab. Excerpt: Solar energy pricing is at an all-time low, according to a new report released by Lawrence Berkeley National Laboratory (Berkeley Lab). Driven by lower installed costs, improved project performance, and a race to build projects ahead of a reduction in a key federal incentive, utility-scale solar project developers have been negotiating power sales agreements with utilities at prices averaging just 5¢/kWh. These prices reflect receipt of the 30% federal investment tax credit, which is scheduled to decline to 10% after 2016, and would be higher if not for that incentive. By comparison, average wholesale electricity prices across the United States ranged from 3 to 6 cents/kWh in 2014, depending on the region…. http://newscenter.lbl.gov/2015/09/30/price-of-solar-energy-in-the-united-states-has-fallen-to-5%C2%A2kwh-on-average/

2015-09-09. Solar energy is poised for yet another record year. By Chris Mooney, The Washington Post. Excerpt: The U.S. solar industry is on course for a new growth record in 2015, according to a new http://www.seia.org/research-resources/us-solar-market-insight report that finds that solar photovoltaic installations now exceed 20 gigawatts in capacity and could surpass an unprecedented 7 gigawatts this year alone across all segments. A gigawatt is equivalent to 1 billion watts and can power some 164,000 homes, according to the Solar Energy Industries Association (SEIA). The new report, from GTM Research and SEIA, covers the second quarter of 2015, which set a new record for residential rooftop solar installations in particular, a category that saw 70 percent year-over-year growth. 473 megawatts of residential solar capacity were installed, or nearly half a gigawatt. …For comparison, according to the Department of Energy, the wind industry in the U.S. recently reached 66 gigawatts of installed capacity, with 13 more gigawatts expected to come online by the end of 2016. Overall, the U.S. had over 1000 gigawatts of electricity capacity installed as of the year 2012, according to the U.S. Energy Information Administration. So while still a minority of all electricity generation, wind and solar are, nonetheless, growing more and more significant on a national scale…. http://www.washingtonpost.com/news/energy-environment/wp/2015/09/09/why-solar-energy-is-poised-for-yet-another-record-year/

2015-08-20. Project Sunroof. Google. Excerpt: Project Sunroof puts Google's expansive data in mapping and computing resources to use, helping calculate the best solar plan. …When you enter your address, Project Sunroof looks up your home in Google Maps and combines that information with other databases to create your personalized roof analysis. …Project Sunroof computes how much sunlight hits your roof in a year. It takes into account: Google's database of aerial imagery and maps; 3D modeling of your roof; Shadows cast by nearby structures and trees; All possible sun positions over the course of a year; Historical cloud and temperature patterns that might affect solar energy production. …Project Sunroof recommends an installation size to generate close to 100% of your electricity use, based on roof size, the amount of sun hitting the roof, and your electricity bill. …We recommend an installation that covers less than 100% of your electrical usage because, in most areas, there is little financial benefit to producing more power than you can consume. …Project Sunroof uses current solar industry pricing data to run the numbers on leasing, taking a loan, or buying solar panels for your house to help you choose what's best for you. …Project Sunroof also compiles the following incentives to calculate your final cost: Federal and state tax credits; Utility rebates; Renewable energy credits and net metering…. https://www.google.com/get/sunroof/about/

2015-07-27. Offshore wind power gets foothold in U.S. with Rhode Island project. By Richard Valdmanis, Reuters. Excerpt: Rhode Island's Deepwater Wind will start installing the foundations for North America's first offshore wind farm on Monday, a milestone the company says could pave the way for an industry long established in Europe but that is still struggling with opposition in the United States. The 30-megawatt wind farm, which will include five turbines located three miles (4.8 km) off the coast of the bucolic summer tourist destination of Block Island, will take more than a year to build and is scheduled to produce electricity for the tiny island community and the mainland by the end of next year. …Offshore wind projects have been delivering power in Europe since the 1990s, with nearly 2,500 turbines connected to the grid, but they have struggled to gain a foothold in the United States due to worries about cost, the aesthetics of towering wind turbines within view from the coasts, and the impact on birds and whales. …Block Island was chosen as a wind power site by the state in 2007 in part as a solution to the island's own energy woes: it's 1,000 residents have for years relied on costly diesel-fired generators for electricity. Once the wind farm starts up, prices will drop 40 percent, according to a study by the Block Island Utility Task Group. But about 90 percent of the wind farm's power will be shipped to Rhode Island's mainland via an undersea cable where utility National Grid will buy it for 26 cents/kwh and mix it into the rest of the state's supply, which generally ranges between 6 and 10 cents/kwh…. http://www.reuters.com/article/2015/07/27/uk-usa-windfarm-deepwater-idUSKCN0Q113020150727 — See also Europe's offshore wind hits record yearly high with six months still to go (The Guardian)

2015-07-04. Solar Impulse 2 touches down in Hawaii after record-breaking flight. Katharine Lackey, Associated Press, The Sydney Morning Herald. Excerpt: The record-setting flight of the sun-powered Solar Impulse 2 landed in Hawaii on Friday after the longest, most dangerous leg of its around-the-world journey. …The completed 6437-kilometre leg from Nagoya, Japan, to Hawaii was not only the world's longest solar-powered flight both by time and distance, it also set the record for longest solo flight by time. …Unlike the first several legs of the flight, which were over land in Asia, this leg was more dangerous because there would be no place to land if something went wrong above the vast Pacific Ocean. …After landing in Hawaii, Bertrand will then continue the ocean crossing to Phoenix, Arizona as weather permits. From there, Solar Impulse will land at a location in the Midwest, then in New York City. It will undertake two final flights over the Atlantic Ocean and the Mediterranean Sea before landing back at Abu Dhabi…. http://www.smh.com.au/world/solar-impulse-2-touches-down-in-hawaii-after-recordbreaking-flight-20150703-gi50ds.html

2015-06-05. American Geoscience Institute's (AGI) Critical Issues Program. American Geoscience Institute. AGI's Critical Issues Program provides introductory information on issues at the intersection of geoscience and society, including energy, climate, water, natural hazards, and mineral resources…. http://www.americangeosciences.org/critical-issues/

2015-Spring. Reverse Cycle: Inspired by Leaves, a New Invention Turns Sunlight and Water into Fuel. By Chelsea Leu, California Magazine. Excerpt: For the past ten years, Peidong Yang…, a professor in UC Berkeley's Department of Chemistry, researches artificial photosynthesis, a process that mimics a leaf's ability to convert sun, water, and carbon dioxide into fuel. But in his case, the fuel isn't glucose—it's gasoline. Last winter, Yang and his colleagues took a major step forward in achieving that goal. Their invention looks more like a small patch of moss than a leaf: It's a papery green disk slightly bigger than a quarter. Yang and his colleagues describe it as a nanowire mesh made up of a network of nanometers-thick semiconductor wires that use the sun's energy to break the chemical bonds in water. Dip one of these circles into a sunlit beaker of water, and hydrogen and oxygen come bubbling out. Yang hopes these circles will one day use carbon dioxide emitted by automobiles and water from the atmosphere to create fuels such as methane, methanol, and butanol. The result would be a fuel system that's both carbon neutral and self-sustaining—a vast improvement on our current system, which involves digging carbon out of the earth in the form of oil, coal, or gas, and releasing it as exhaust into the atmosphere, where it contributes to climate change. …when asked if he's proud of the work his lab has accomplished, Yang demurs. "We're making progress," he says. "But we're not there yet."… http://alumni.berkeley.edu/california-magazine/spring-2015-dropouts-and-drop-ins/reverse-cycle-inspired-leaves-new-invention

2015-02-10. Apple Building Solar Farm to Power California Operations. By Brian X. Chen, The New York Times. Excerpt: Apple is going big on solar. Timothy D. Cook, the company's chief executive, said at an investors' conference on Tuesday that Apple planned to build an $850 million solar farm that would power its California operations, including its new Cupertino campus, stores and a data center in Fremont. Apple said it teamed up with First Solar, a solar-energy equipment supplier, to construct the solar farm in Monterey County. The farm is expected to be completed by the end of 2016, First Solar said…. http://bits.blogs.nytimes.com/2015/02/10/apple-to-build-california-solar-farm/.